It's amazing (and almost unbelievable) that after a year of lockdowns, pandemic precautions and financial uncertainty, the hospitality industry has responded with such an incredible range of new establishments. In 2020 we have truly been spoiled with the calibre of refined, casual, and cheap and cheerful eateries that have opened their doors, and our extensive list reflects this. Without further ado, these are Auckland's best new restaurant openings of 2020 (in no particular order).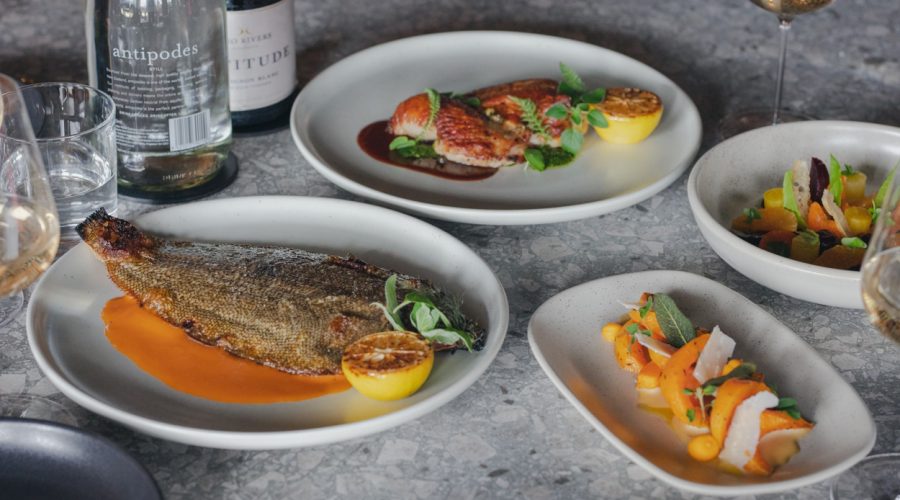 REFINED
The Lodge Bar & Dining
While Queenstown locals and regulars are well familiar with The Lodge Bar, it was just this June that Rodd & Gunn expanded its culinary empire to grace Aucklanders with its delicious dining concept. Encompassing an all-day eatery integrated with a flagship Rodd & Gunn retail space, The Lodge Bar & Dining is helmed by globally revered chef Matt Lambert and showcases top New Zealand produce via its exceptional menu of Kiwi-centric bar snacks, fresh seafood and expertly grilled meats.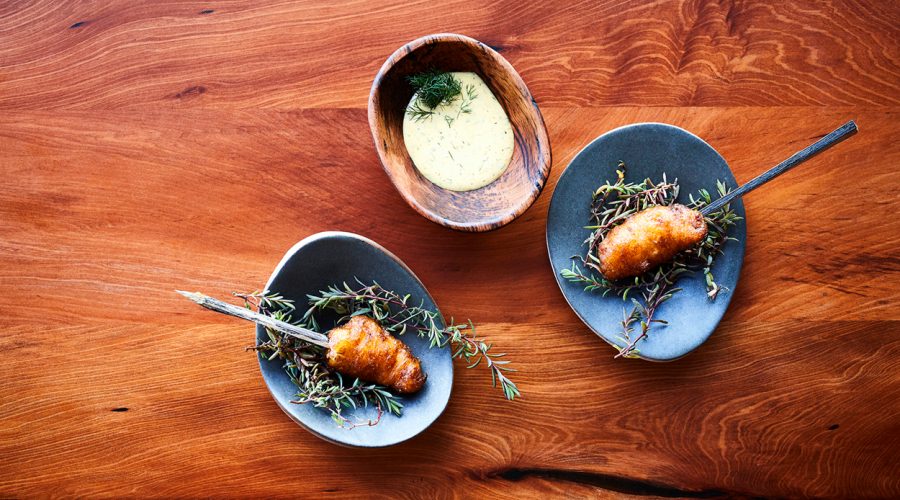 Ahi
Ben Bayly's eagerly awaited new eatery took up residence in Commercial Bay on the last day of August, opening with a bold dining concept and familiar yet exciting dishes that have already become icons in their own right (scampi corndogs, we're looking at you). Named Ahi, meaning 'fire' in Te Reo Māori, the restaurant champions the unparalleled produce of Aotearoa in a way that aims to pay homage to both our special local ingredients, and the people who harvest, prepare and serve them.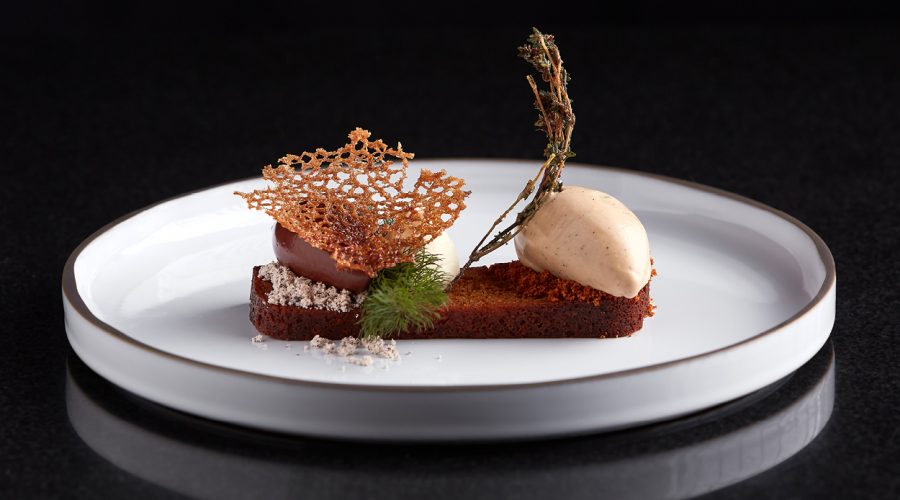 Onemata
The highly-anticipated Park Hyatt opened its doors this year, and with it came Onemata, its flagship eatery that promised a world-class dining experience right here in Auckland. The inviting environment sees locals as welcomed for a meal as the hotel's guests. From breakfast until late, diners can expect both classics and the unexpected from this excellent restaurant, with dishes such as paua risotto and Filipino style Te Mana lamb proving particular favourites.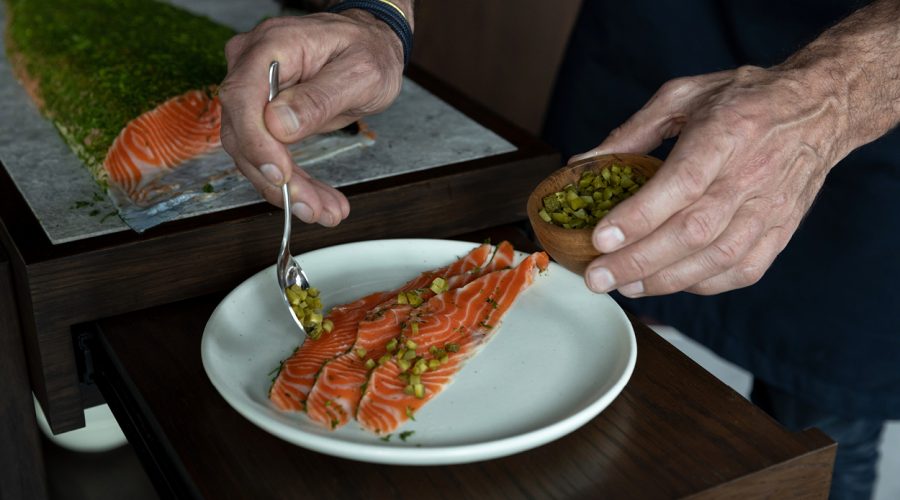 Onslow
Situated on the entrance level of luxury residential development The International, Onslow is the new venture from Josh Emett and wife Helen. Bringing a sophisticated yet welcoming fusion of tradition and modernity to its prime Princes Street location, Onslow's offering is described as "refined but not fine-dining". Highlights include the salmon trolley service, whereby your waiter carves 48 hour-cured Big Glory Bay salmon gravadlax at your table and the nostalgic chocolate soufflé served with hazelnut ice cream.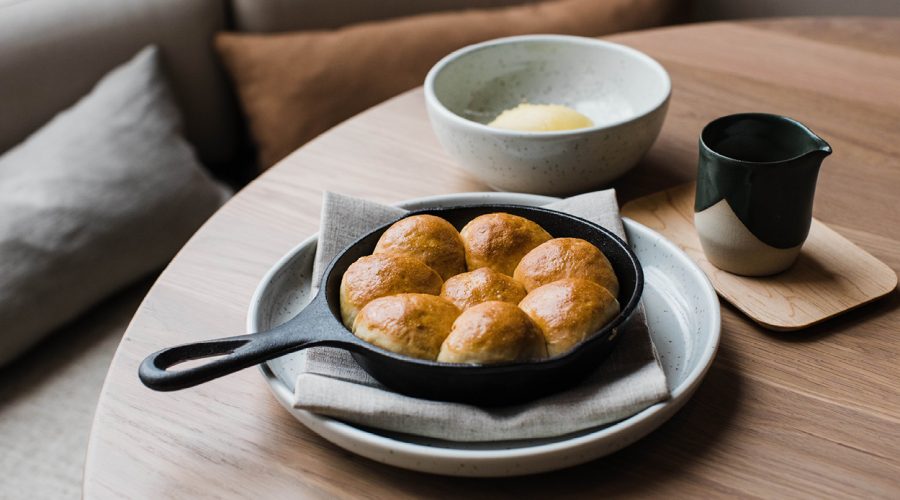 Mr Morris
After a three year hiatus, Michael Meredith (perhaps best known for his award-winning fine-dining restaurant Merediths), made a triumphant return to the industry with new venture Mr Morris. Located in Britomart in what was previously Cafe Hanoi, Meredith and head chef Fabio Bernardini have created a menu devoted to using local, ethical, sustainable and seasonal produce to create "a modern Pacific and New Zealand experience", perfectly exemplified with the likes of passionfruit pani popo, salt and vinegar oyster mushrooms and smoked eel devilled egg.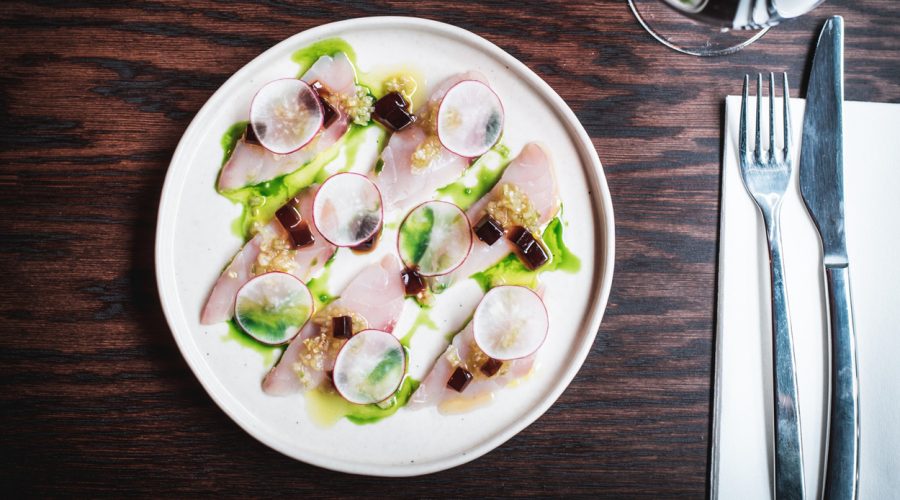 Stanley Ave
North Shore residents were blessed this year by the opening of Stanley Ave, an impressive new wine bar and bistro helmed by a team with varied and notable provenance in the hospitality industry. With a menu that spans lighter snacks to more substantial mains, sides and desserts alongside a hefty wine offering that includes both familiar and more unusual varieties, Stanley Ave encourages plenty of reasons to cross the bridge (and allows lucky locals to stay right where they are).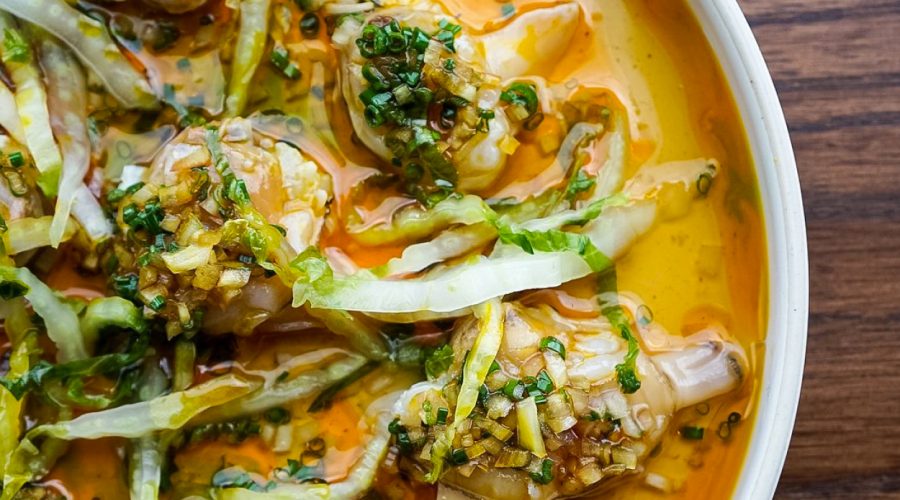 CASUAL
Gochu
It was welcome news indeed when David Lee and Oliver Simon, one of the industry's most formidable duos, announced their intentions to open a Korean eatery in Commercial Bay. Joined by Jason Kim and Nathan Lord, Gochu was introduced to eager diners in June and we already can't imagine the dining landscape without it. More contemporary than traditional, with cuisine described as 'New Korean', Gochu offers the perfect dining experience for both seasoned fans of Korean flavour and novices looking to whet their appetite.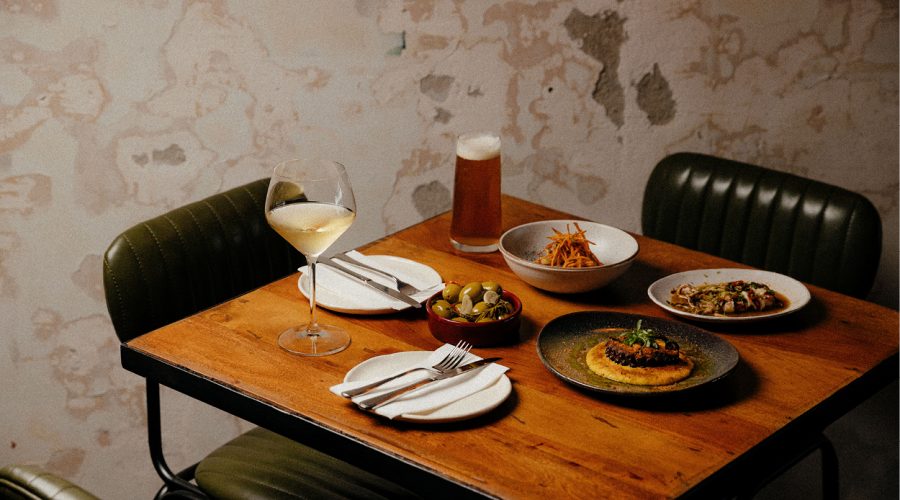 Candela
Joining the in-demand culinary scene of Karangahape Road is Candela, a brand new eatery and wine bar bringing the irresistible flavours of Spain and Latin America to one of Auckland's most colourful strips. Helmed by chef and owner Matt Ross, with Leola King managing front of house, Candela's offering centres on small plates to go well with a cocktail or glass of wine — figuratively whisking us away to far flung destinations at a time when we're dreaming about foreign shores the most.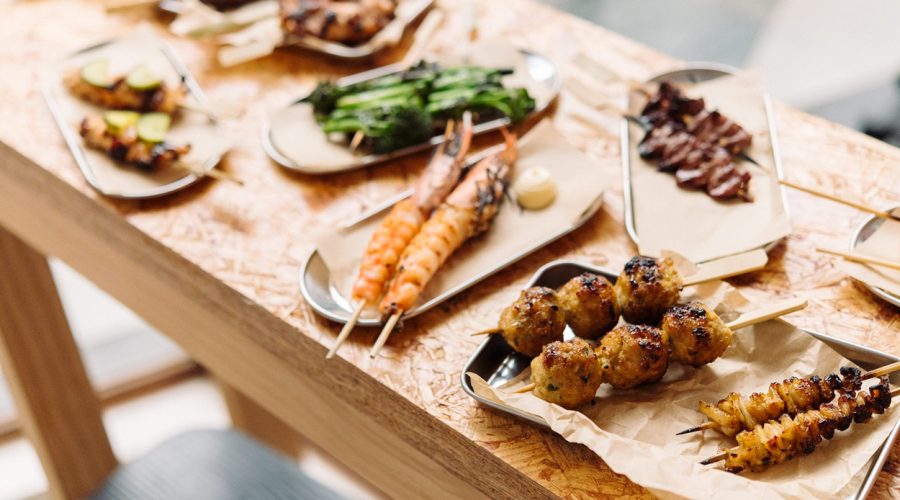 Nook
With Culprit and Lowbrow under their belts, hospitality duo Kyle Street and Jordan Macdonald know more than a thing or two when it comes to creating a great restaurant concept. Enter Nook, the newest offering from the pair that's handily located right opposite their St Kevins Arcade Lowbrow outpost. Taking inspiration from the fun, fresh and informal fare of Japanese izakaya and yakitori eateries, Nook's menu simply comprises of 'sticks' and 'not sticks' – offering the likes of karaage chicken, various skewers and handmade dumplings for revellers looking to snack from lunch until late.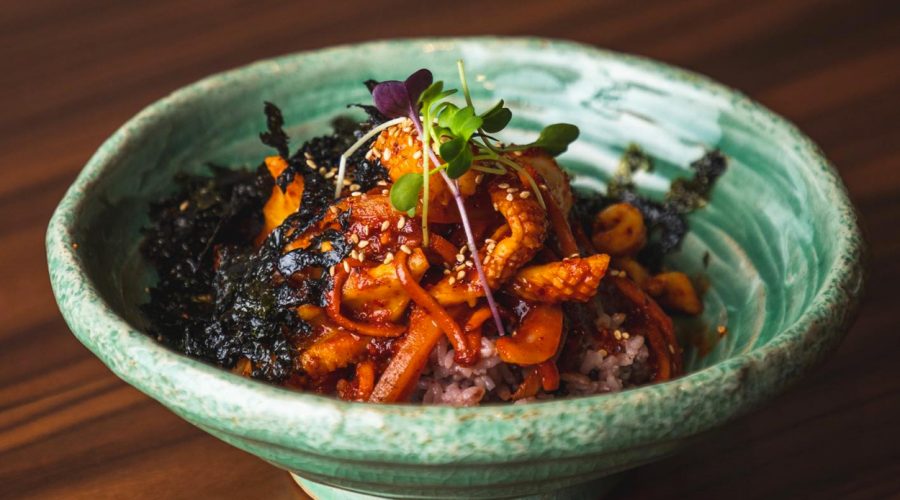 Ockhee
Casual and cool is how we'd describe Ockhee, the tasty Korean eatery that landed on Ponsonby Road post-lockdown. Owners Paulee and Lisa Lee have done a stellar job at showcasing authentic Korean food to Kiwis in a relaxed and contemporary setting, with fresh, flavourful dishes, house-blended soju and an unbeatable atmosphere.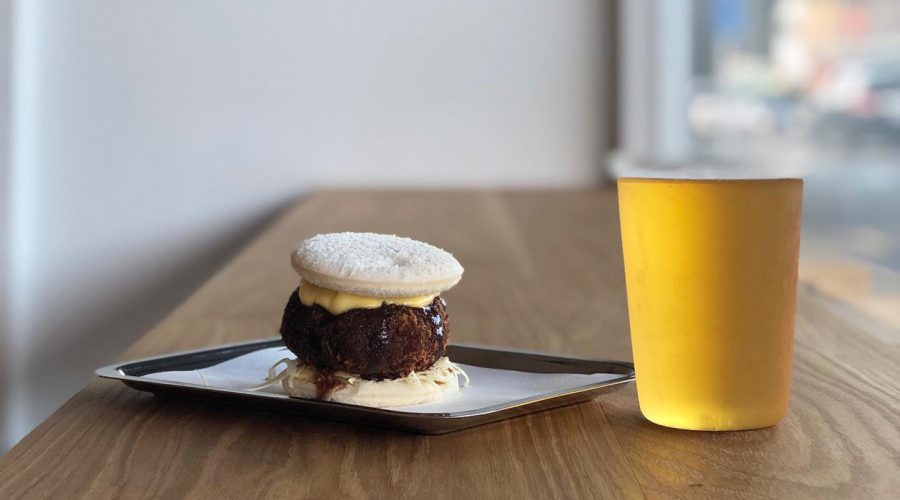 Omni
Word was buzzing as soon as Omni opened its doors, bringing a unique 25-seater izakaya-inspired 'bar-estaurant' to Dominion Road this June. Owners John Yip and Jamie Yeon are the brains behind this clever and approachable concept, offering a succinct, tasty and original menu alongside an excellent wine list of predominantly natural wines. The katsu sando has reached cult status, offering a truly unbeatable introduction to this popular Japanese snack.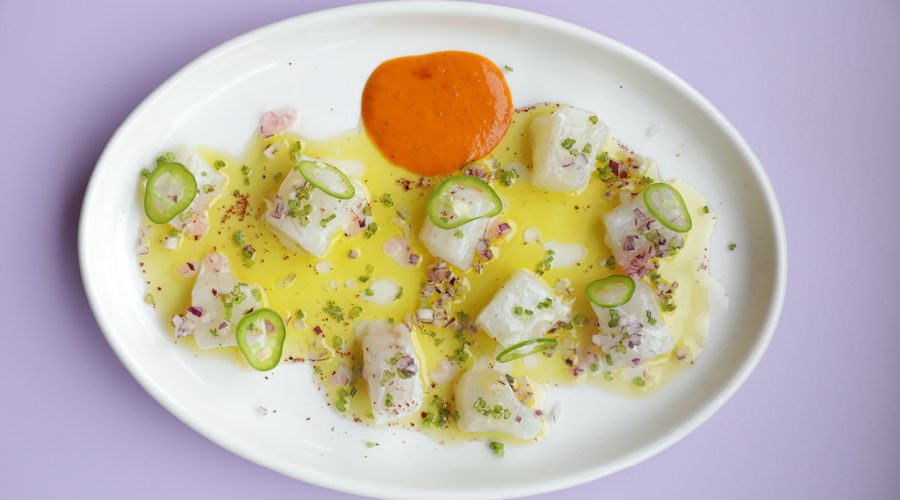 East Street Hall
Unless you've been hiding under a rock, chances are you have heard about East Street Hall, the new collaborative venture from the hospitality maestroes behind Bar Céleste and Annabel's wine bar — Nick Landsman, Emma Ogilvie and Henry Mitchell Temple. Offering a place to dine and dance (with a strong music and events focus that sees good times rolling well into the night), East Street Hall's Israeli-inspired food is easy to share, moreish but also healthy, and goes well with one of its fresh, herbaceous cocktails.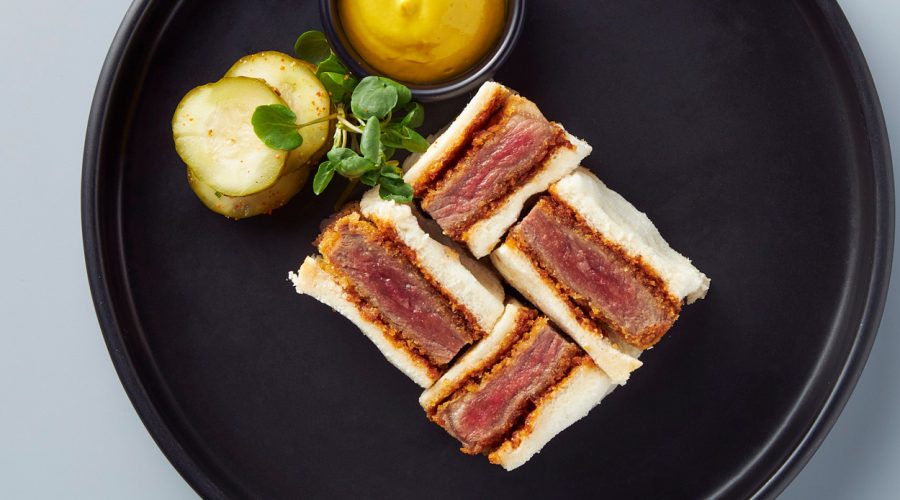 Lobster and Wagyu
Fans of Auckland Fish Market destination Lobster and Tap were given another reason to thank the food gods this year with the opening of Lobster and Wagyu, the new eatery bringing a whole new level of deliciousness to the Seafarers rooftop. As well as showcasing Lobster and Tap's famed lobster rolls and sides, Lobster and Wagyu has added another prime ingredient to the menu: Black Origin Wagyu. With Happy Hour, sparkling views and some of the best surf and turf in the city, Lobster and Wagyu is a welcome addition to Auckland's dining scene.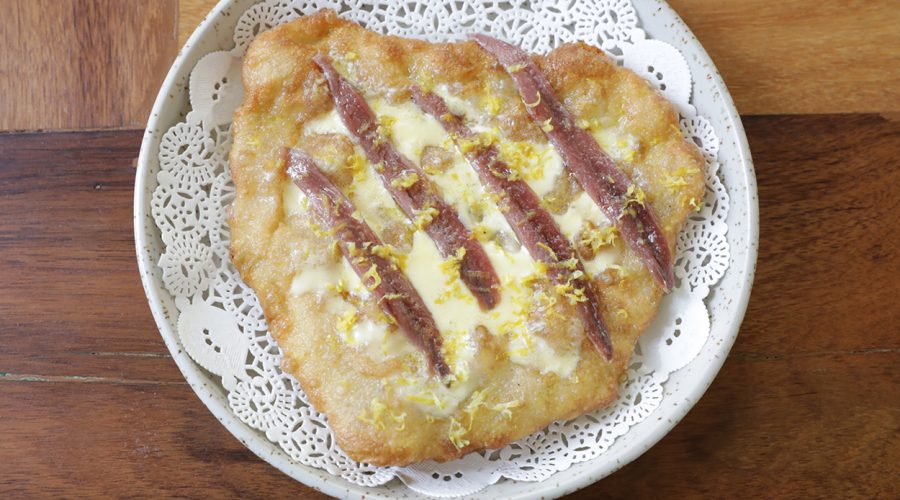 Ada
With a prime location inside a historic building-turned-hotel and one of Auckland's most respected chefs at the helm, Grey Lynn's Ada had all the ingredients for success from the start. From chef Hayden Phiskie, formerly of Karangahape Road restaurant Cotto, Ada's menu comprises sharing plates that embrace the foolproof philosophy of simplicity done well. From pizza frittas and pasta to inventive veges and decadent desserts, Ada is not one to be missed.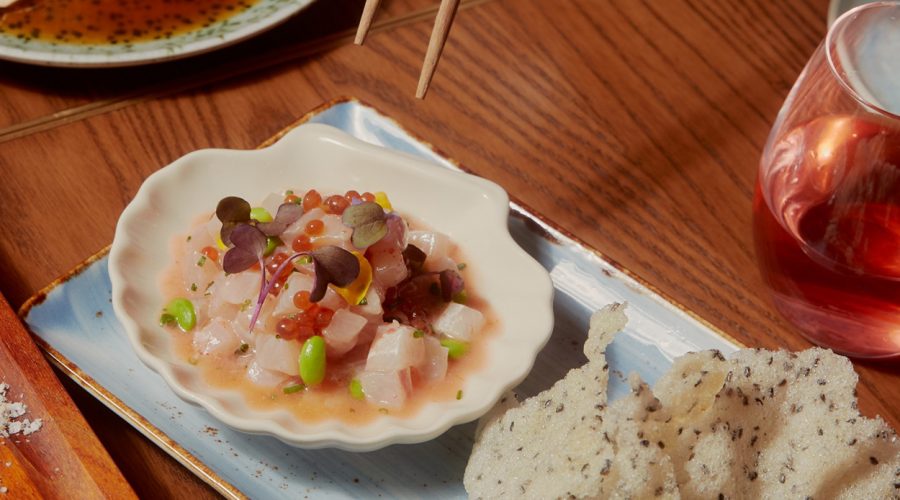 The Poni Room
As the winner of 'Best New Opening' at this year's inaugural Denizen Hospo Heroes awards, it's no surprise The Poni Room ranks highly on our list of new openings. As Commercial Bay's resident cheeky, rosé-centric eatery, The Poni Room is the perfect location for long lunches that turn into convivial nights. The all-day eatery boasts a sun-drenched, panoramic outlook, a lighthearted spirit and a Japanese and South-East Asian-inspired menu that includes the likes of freshly shucked oysters, steamed duck buns and crispy pork belly.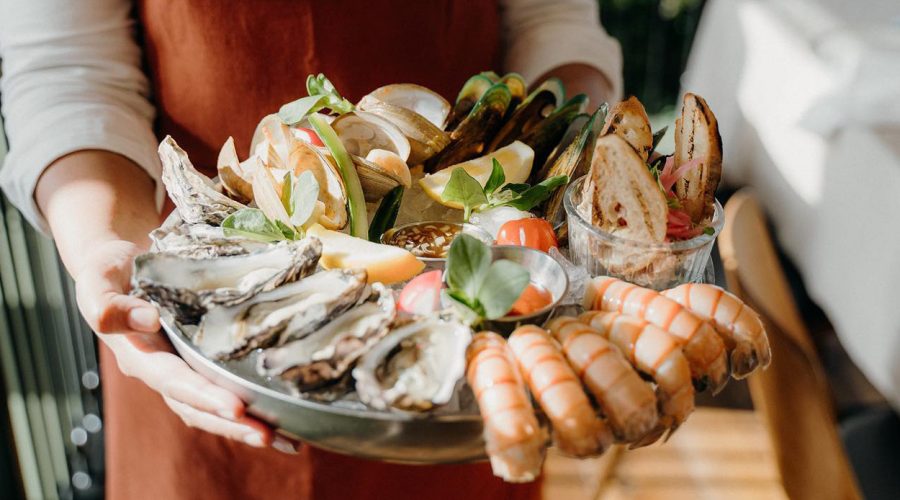 Saxon + Parole
Bringing accolades and attitude from New York City, Saxon + Parole joined the ranks of several fun and frisky venues that opened their doors in Commercial Bay this year under American hospitality group AvroKO (including the aforementioned The Poni Room). With a triple-height space that offers sweeping views of the Waitematā Harbour, alongside impressive seafood platters and expertly-cooked meat, Saxon + Parole has solidified its reputation as the place to be.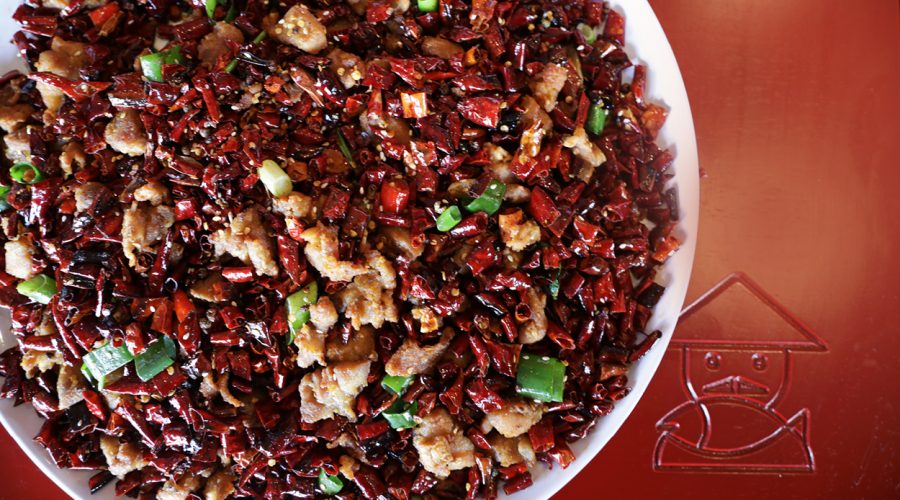 Mr Hao
As one of our most viewed new openings of the year, Mr Hao emerged from lockdown and offered diners a taste of authentic flavour when they craved it most. Inspired by Shanghai's late-night bar scene, Dominion Road's Mr Hao is just the place for a relaxed get-together. Alongside the infamous Numbing Chicken, a dish which sees gently fried chicken drowning in a delicious sea of chillies and numbing Sichuan peppers, you'll find a range of tasty skewers, noodles and irresistible grilled seafood, plus a refreshing tea cocktail on tap.
Esther
Joining the ranks of exceptional chefs who have made their mark on Auckland this year is internationally renowned Sean Connolly, who is back from a stint in Sydney with Esther, QT Auckland's signature restaurant. Focusing on the beguiling flavours of the Mediterranean, the sophisticated European-style bistro serves breakfast, lunch and dinner and brings an exciting and undeniably delicious new dining experience to Viaduct Harbour.
Pici
Inspired by the beautiful simplicity of traditional Italian cuisine, this cosy St Kevins Arcade spot has quickly become a favourite for those seeking delicious yet unfussy fare and good wine. With a refined menu including the likes of fettuccine with prawns and nduja, spaghettini vongole, and its namesake pici cacio e pepe, Pici is the place to be for pasta lovers.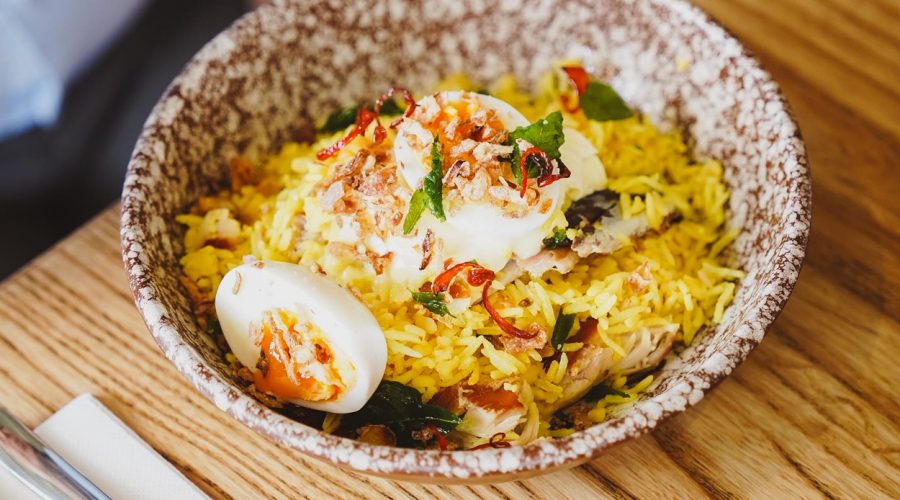 Homeland
A new project from globally acclaimed New Zealand chef Peter Gordon has arrived at the tailend of 2020, taking over the prime waterfront spot which was previously Mantells On The Water. Named Homeland, the new offering is far more than just a restaurant — although it is that as well. With Gordon and his partner Alistair Carruthers at the helm, Homeland describes itself as a 'food embassy', encompassing an all-day eatery, a cooking school, a film studio, a 'food innovation hub', and a community space.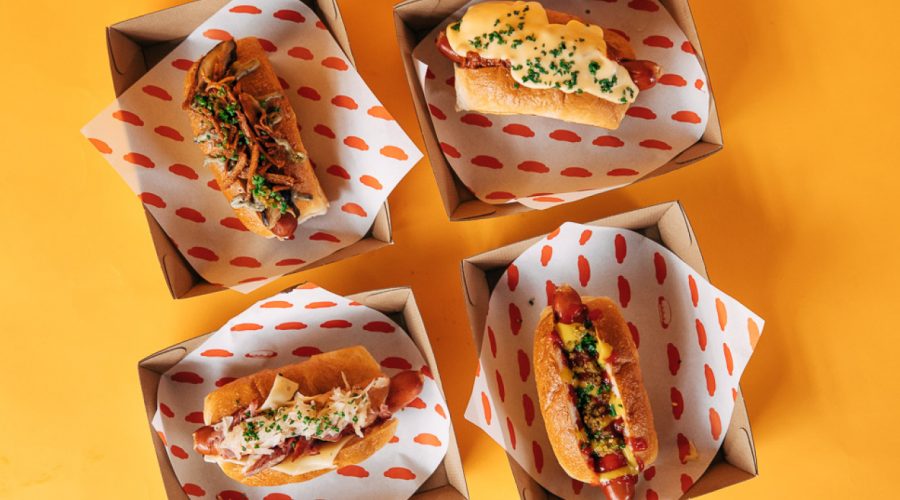 CHEAP & CHEERFUL
Harbour Eats
Inspired by international food precincts in London, New York and Barcelona, Harbour Eats brought a new calibre of communal dining to Auckland city this year, something our tastebuds are eternally grateful for. With the likes of Good Dog Bad Dog, Hawker & Roll, Wise Boys Burgers and Fatima's (to name just a few), Harbour Eats has proved to be the ideal place for not only the downtown work crowd and weekend shoppers but also those purely looking to dine in style.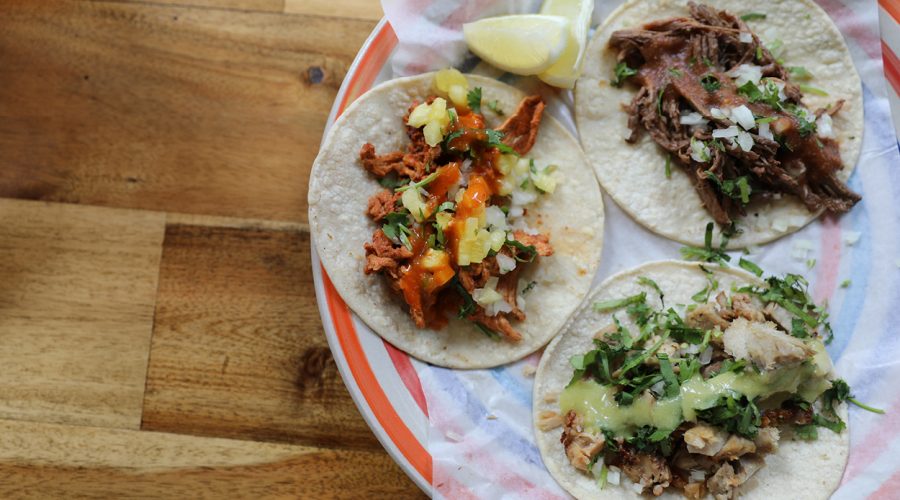 Mr. Taco
We're not going to lie, the moment we bit into one of the tacos from tiny inner-city Mexican spot Mr. Taco – La Taqueria, we considered not sharing any information on its whereabouts so we could keep coming back with less fear of them selling out. With a succinct menu of traditional Mexican favourites, Mr. Taco has us returning time and time again for what we consider as some of the best tacos in town.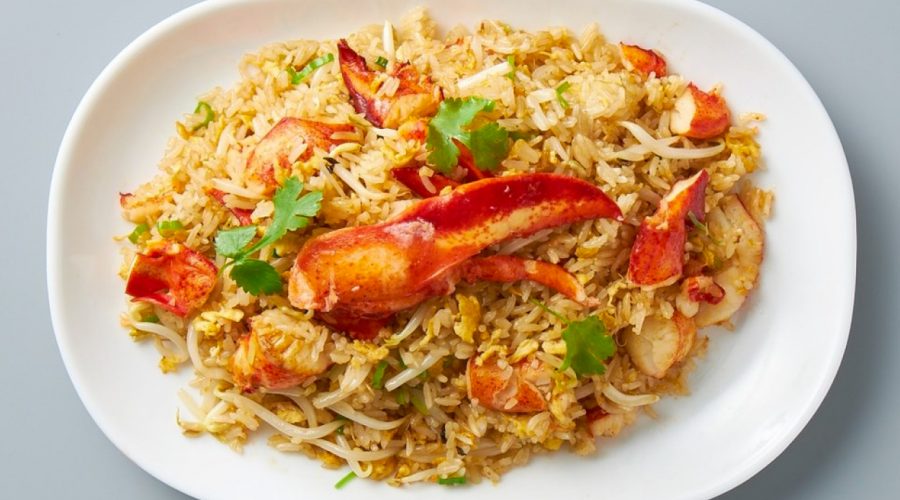 Bang Bang Kitchen
Giving us yet another reason to make our way to Auckland Fish Market, Bang Bang Kitchen's delicious offering focuses on Asian-fusion flavours, garnering inspiration from Hawker markets in Singapore and Malaysia and distilling the moreish flavours into explosively fresh dishes. From the signature lobster fried rice to dumplings, sashimi and Peking duck, Bang Bang Kitchen's punchy dishes spark a craving that simply must be satisfied.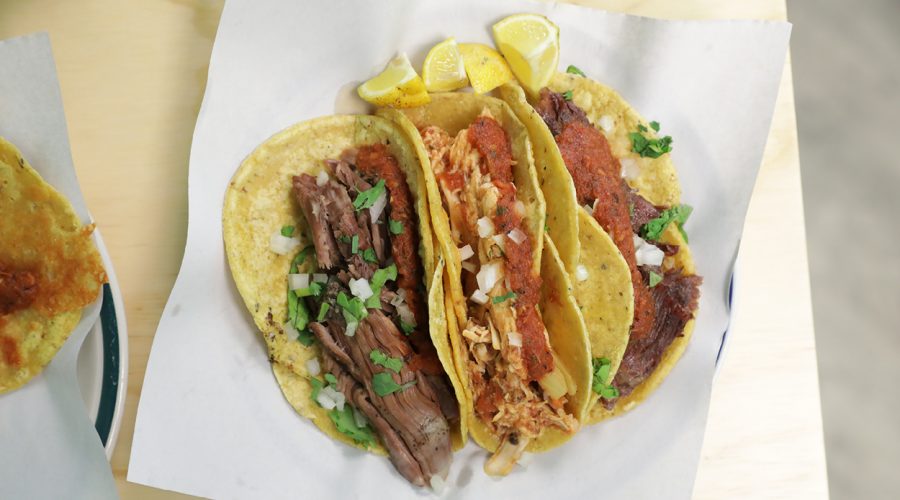 La Mexicana
If we thought we knew what 'authentic' Mexican food tasted like, La Mexicana is showing us a whole different side to our favourite bite-sized morsels. Founded by Marco Muñiz, this cute Grey Lynn eatery has been greeted with rapturous enthusiasm for its speciality: fresh corn tortillas made from scratch on site. Perfect for a quick pit-stop or takeaways to-go, La Mexicana is shaping up to be one of our favourite discoveries for 2020.