Grab a bunch of your best and make a day (or night) of it at The Poni Room, the ultimate spot to unwind and have some fun.
Having originated in New York City, The Poni Room is bringing a taste of the Big Apple to our shores as one of the cheekiest additions to Commercial Bay's roster of world-class bars and restaurants.
The all-day eatery boasts a sundrenched, panoramic outlook, a lighthearted spirit and a Japanese and South-East Asian-inspired menu.
New York-based, Michelin-starred Executive Chef Brad Farmerie designed the dishes with a seafood focus to celebrate the best of the catch and produce on offer in New Zealand, with Fred Wong taking the reins as on-site Head Chef.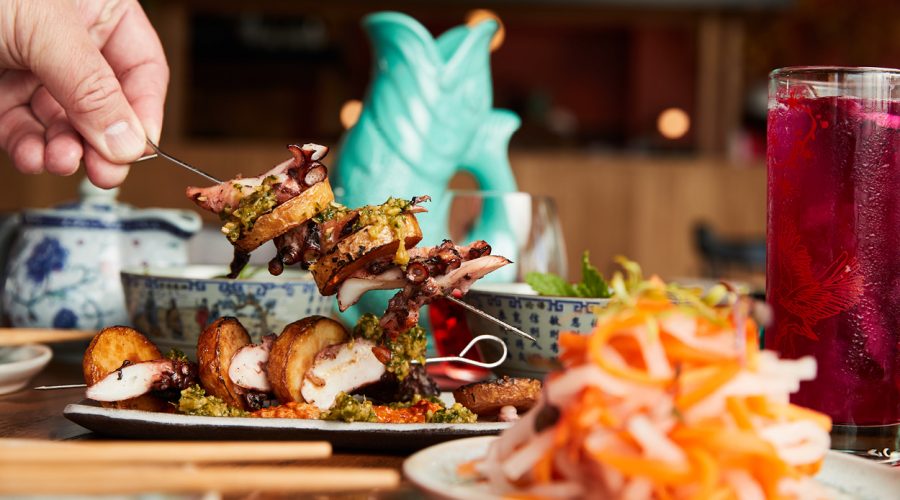 Within the flexible and flavourful menu, salmon tartare, coconut laksa, half or whole crayfish and szechuan lamb shoulder sit harmoniously alongside a selection of skewers. Ranging from chicken to octopus and potato, and aged sirloin, we can guarantee you won't be able to stop at just a couple of these delectable snacks.
The Poni Room's beverage offering only adds to its appeal, championing everyone's favourite fun pink wine: rosé. Available by the glass or bottle, on tap and, if you're in the mood to take things to the next level, in a fish pitcher.
The rosé selection will be largely New Zealand-focused, with frozé also on offer along with ready-made cocktails for ultimate convenience.
We're also intrigued (and excited) by what The Poni Room dubs a "unique interactive beverage program" — essentially, self-serve.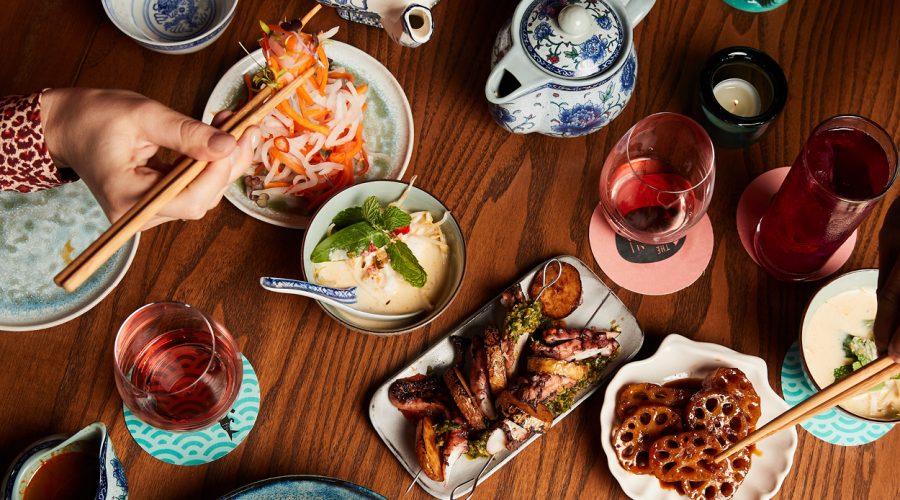 With the latest licence within Commercial Bay's offering, a menu that's served until midnight, and sets by Auckland's hottest DJs on rotation, Poni Room is a convivial space that encourages its patrons to have fun, priding itself on being event-friendly with much of the space designed for large, private bookings.
The unbeatable views of the harbour are just another bonus that will keep you going back.