Casual and cool is how we'd describe Ockhee, a brand new Korean eatery and welcome addition to Ponsonby Rd.
Owners Paulee and Lisa Lee have been planning their latest venture since 2018, and in opening Ockhee aim to bring authentic Korean food to Kiwis in a relaxed and contemporary setting.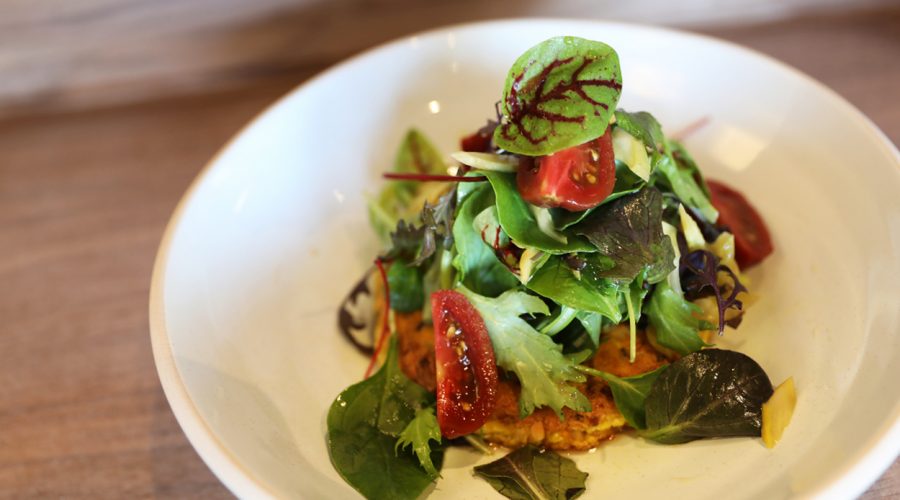 With many years of hospitality experience between them – Paulee previously worked for the now-closed Camper Coffee in Newmarket and Simon & Lee, while Lisa was a chef at Grey Lynn's Honeybones – Ockhee is the culmination of both their expertise and a desire to offer a fresh take on the cuisine.
"The base of the food is authentic Korean," says Paulee, "but the toppings and plating-style will be very Kiwi so it harmonises."
Chef Lisa has created a menu revolving around fresh, local and seasonal ingredients, and the diners will find plenty of enticing options to choose from.
On the lunch menu is a range of Deopbap or Dubbap which translates to "stir-fry on rice" — a satisfying one-bowl dish featuring a protein on rice.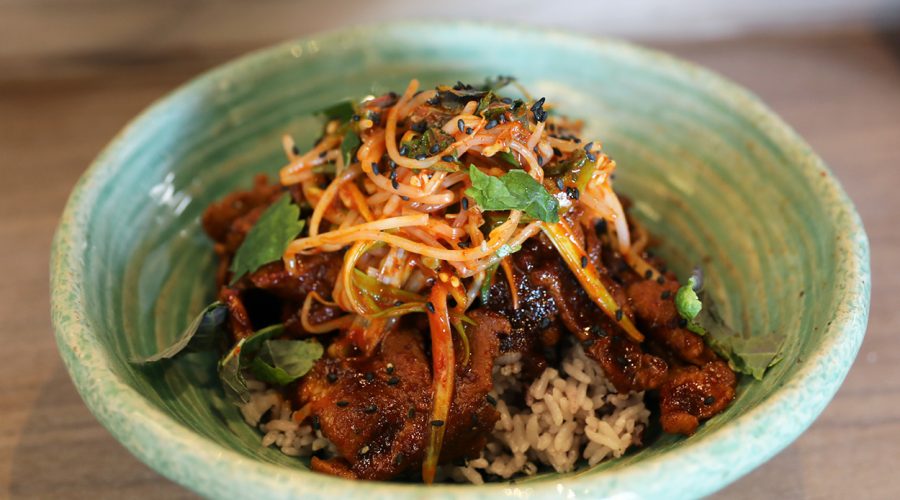 With options ranging from premium beef marinated in the traditional Korean style with pickled radishes or Gochujung (Korean chilli paste) pork and bean sprouts to fresh tofu or either soy or spicy marinaded chicken, midday goers will find plenty of choice for a filling and healthy lunch meal at Ockhee.
The flavourful Gochujung pork is particularly delicious; rather than arriving with white rice, it came served on a bed of Korean black rice which has a lovely nutty and slightly earthy flavour. Garnished with bean sprouts, spring onion, sesame leaves and sesame oil, the freshness of the ingredients makes for a satisfying yet not heavy dish.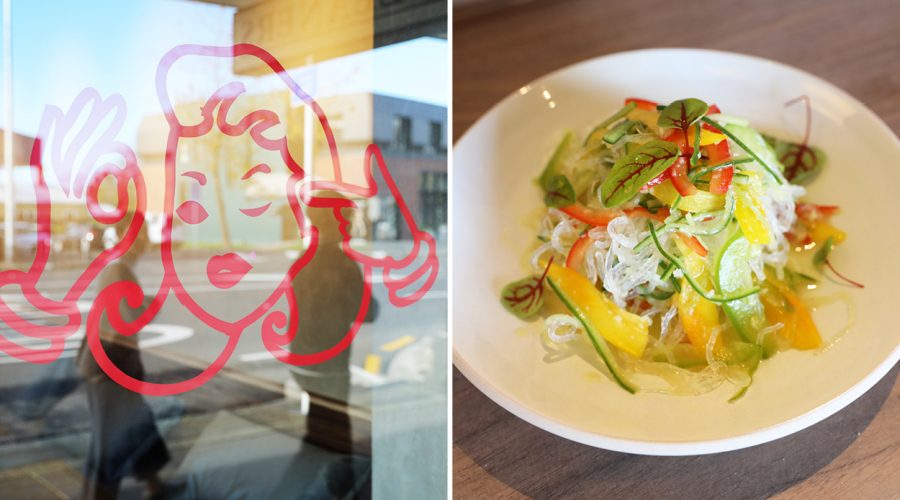 For dinner, there's a variety of hot and cold dishes and sides. Winter is the perfect time to order the Jeon Gol, a piping hot stew served bubbling over a flame in a mini hotpot.
The beef Jeon Gol is served with dangmyeon or kumara noodles, which have a similar texture to vermicelli, enoki mushrooms, onion, carrot and incredibly tender cuts of beef in a flavourful broth.
The Chun Sa Chae noodle salad is a must-try: comprising steamed seaweed noodles – a glass-clear noodle with a moreish and unusual texture – and thinly-sliced raw vegetables, it's the dressing that packs a punch of fresh, vinegary flavour. We think it's the perfect side to pair with the salty and savoury notes found in many of the main dishes.
There are, of course, plenty of vegetarian options including a Korean-style potato pancake dish called Potato Jeon, and a "Tofu Steak" which comes as a sort of fritter of tofu mixed with carrot, mushroom, zucchini and turmeric served under a mixed salad – if you haven't tried a chocolate tomato before, we can confirm they are delicious.
Fully licensed, the drinks menu features Cass, a Korean lager, plus beers from Sawmill and Garage Project. There is a house-blended soju and a cocktail of the month – right now, it's a Korean take on a classic negroni called a Seoul Yuja which is 20% Soju, Aperol and Sweet Vermouth.
Ultimately, Paulee wants visitors to Ockhee to become regulars for the whole package it offers – atmosphere, music, service and, of course, the food. We're already looking forward to our next visit.
Opening hours:
Tuesday to Sunday: 11am – 3pm & 5pm – 10pm
Monday: Closed
Ockhee
171 Ponsonby Road
Auckland