As hinted at in our winter issue, Culprit and Lowbrow owners Kyle Street and Jordan MacDonald have been doing anything but resting on their laurels, and their new opening is bound to be a huge hit.
Located in St Kevins Arcade, the duo's latest venture goes by the name of Nook and takes inspiration from the fun, fresh and informal fare of Japanese izakaya and yakitori eateries.
It was a love for Japanese food and culture that led Street and MacDonald to open another restaurant offering the cuisine in the spot vacated by Acho's earlier this year.
The new site is, of course, directly opposite Lowbrow's St Kevins location, forming a cohesive environment between the two through the middle of the arcade.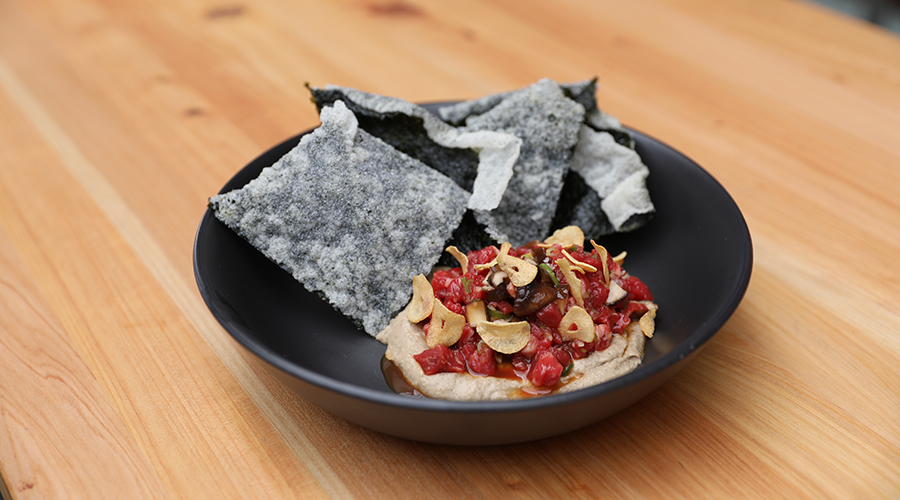 The menu is a straight-to-the-point affair on paper, comprising 'sticks' and 'not sticks'. It might sound simple but, as per usual, the chefs and owners' dishes have a hefty dose of skill and innovation behind them.
'Sticks' refers to the variety of tasty skewers on offer, from beef wagyu bavette to several cuts of chicken, salmon belly, black tiger prawn and vegetarian options in the form of broccolini, grilled fried tofu and shiitake.
All the aforementioned are cooked over a dedicated grill the duo imported from Japan, which lends each skewer a deliciously smokey and deep flavour. Hot tip for those in the know: order the off-menu quail skewer, it's incredibly juicy and succulent. There is the option to order your morsel either grilled or fried, with the latter iteration arriving dusted lightly in tempura and panko crumb for a moreish coating.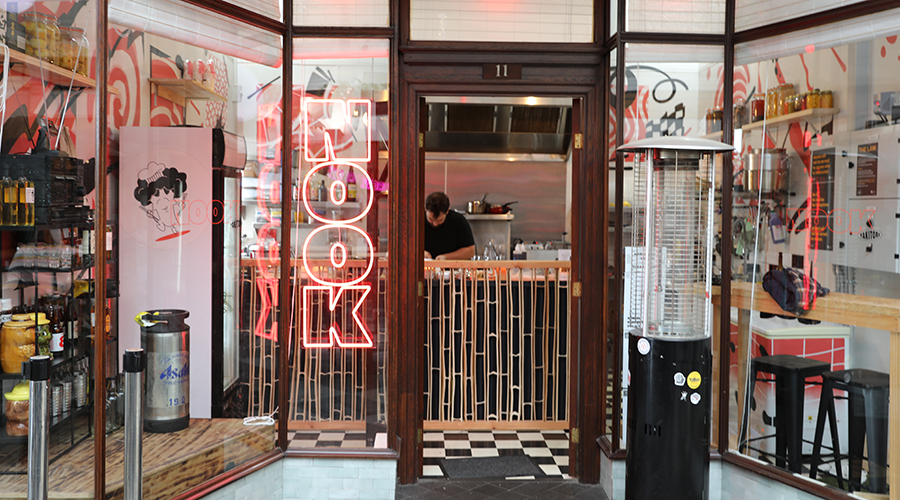 'Not sticks' comprises dishes that are more complex but equally easy to eat; perfect for pairing with a few skewers, or as a delicious collection on their own. Kingfish sashimi is beautifully fresh and clean, with a combination of tangy citrus dressing and creamy umeboshi-laced mayonnaise creating a harmonious star of a dish. The wagyu beef tartare is also excellent, served on a mustardy shiitake and dijon puree. It's accompanied with nori chips, which are actually sheets of nori laminated onto rice paper and then deep fried for an ingenious take on a cracker that's airy and light.
Cucumber salad is ultra-fresh with an almost drinkable sesame dressing, and a vegan eggplant dish comes grilled with miso sauce, fried shallots and garlic, and spring onion. There is, of course, the requisite karaage chicken, made from free range chicken thighs, and handmade pork and prawn dumplings with a ponzu dipping sauce.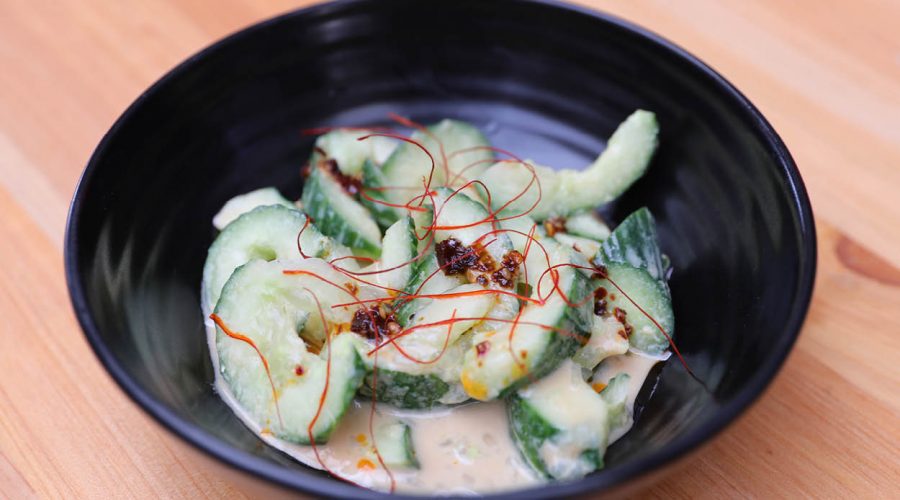 Both owners have made sure the menu has a hefty selection of gluten-free options, and also of vegan options, something they're aware Lowbrow doesn't exactly cater to. This way, diners can have the best of both worlds in close proximity.
The drinks selection is appropriately matched, with unique cocktails, a selection of Japanese whiskys, beers and even a house-made yuzucello available. The melon fizz is particularly intriguing — an egg white gin cocktail topped up with Japanese melon soda — and those hankering for a wine can order from the Lowbrow menu.
We're always on the lookout for a good late-night destination, and Nook's licence runs much later than Lowbrow's, with Lowbrow closing at around 10PM while the new opening will be welcoming customers until after midnight.
There's a lot to love at Nook, and we're delighted there's another excellent bar and eatery adding its personality to the magic of St Kevins Arcade.
Opening Hours:
Wednesday to Sunday: Midday — Late
Monday and Tuesday: Closed
Nook
St Kevins Arcade
183 Karangahape Road