About us
Based in Auckland, New Zealand the Denizen is a multimedia platform that celebrates the art of living well from a New Zealand perspective. Launched in September 2010, the Denizen website has fast become the go-to online destination for those in the know. Updated daily with inspiring content, the Denizen keeps style aficionados abreast of the new and the noteworthy happenings around them. Denizen prides itself on engaging its readers with up-to-date and fast-paced news that's completed by excellent photography.
---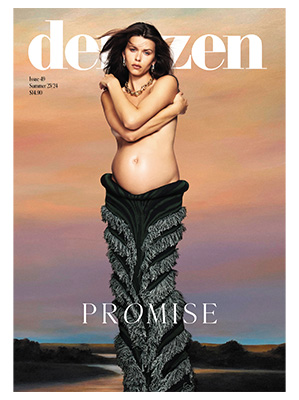 Denizen Magazine
Published four times a year in March, May, August and November, Denizen magazine delivers its loyal readers an in-depth insight into a broad range of subject matter including gastronomy, wellbeing, travel, culture, art, design, men's and women's fashion and etiquette advice. Denizen is committed to celebrating all that is positive about our ever-evolving, forward-thinking nation.
---
Denizen Modern Living
Published annually in July, Denizen Modern Living delivers unparalleled, in-depth and knowledgeable insight into the world of architecture and interior design. Each annual edition of Modern Living provides inspiration via an extensive roll call of impressive local and international homes, restaurants, hotels, cafes and bars, delivering easily translatable and tangible design ideas, along with information on how and where to source each look locally.