Embracing our restored freedom once again with a bang, Ben Bayly's highly-anticipated new restaurant has opened in Commercial Bay.
Named Ahi, meaning 'fire' in Te Reo Māori, the eatery is situated on level 2 of the humming downtown precinct and champions the unparalleled produce of Aotearoa in a way that aims to pay homage to both our special local ingredients, and the "people who harvest, prepare and serve them."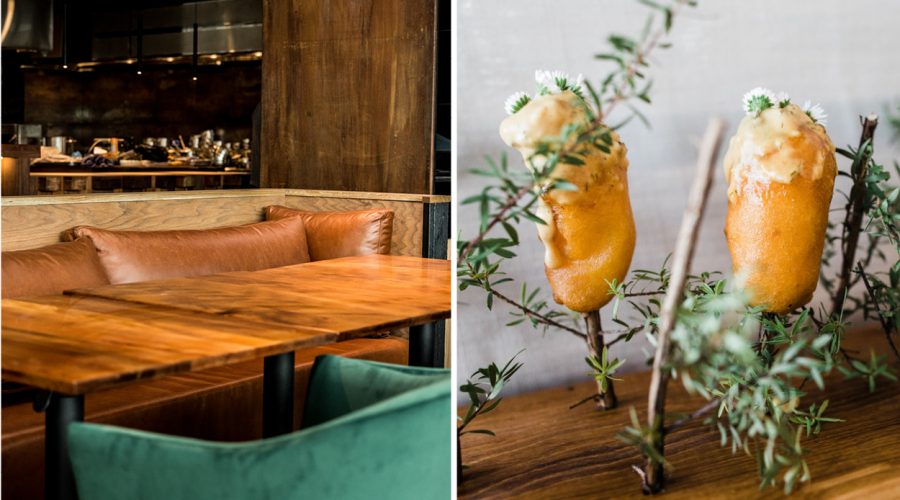 Multi-award-winning chef Bayly is opening the eatery as co-owner in conjunction with Christopher Martin, who will also be overseeing operations as the restaurant's manager.
Bayly's working career spans senior chef roles at Michelin-starred restaurants in France and London, and on our shores he has been a culinary force at 3 Hat restaurant The Grove, Baduzzi and Aosta in Arrowtown — now he's channelling all his skill and talent into this new venture, to cook New Zealand food with a story.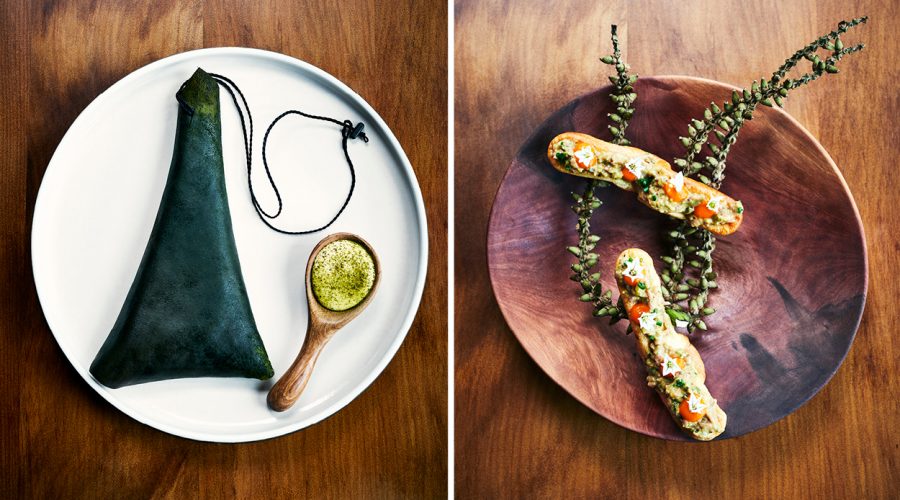 The menu is exciting in its originality and inventiveness, often utilising traditional Māori cooking techniques in a contemporary way. To start, a selection of snacks are on offer, the likes of hangi paua with kahawai, sour cream and kawakawa; Whangaripo buffalo steak and cheese savouries and a scampi corndog all bring a fresh spin on what is considered 'Kiwi cuisine'.
Larger dishes are equally enticing. Butternut with toasted harakeke, longkeeper jus and young punga joins the likes of boil up toast with Berkshire pork; charcoaled crayfish with a lemon-sorrel salad; wild fallow deer with parsnip and brussels; and butterfish wrapped in bull kelp with sea asparagus, plated to look remarkably like a glistening dark green pounamu.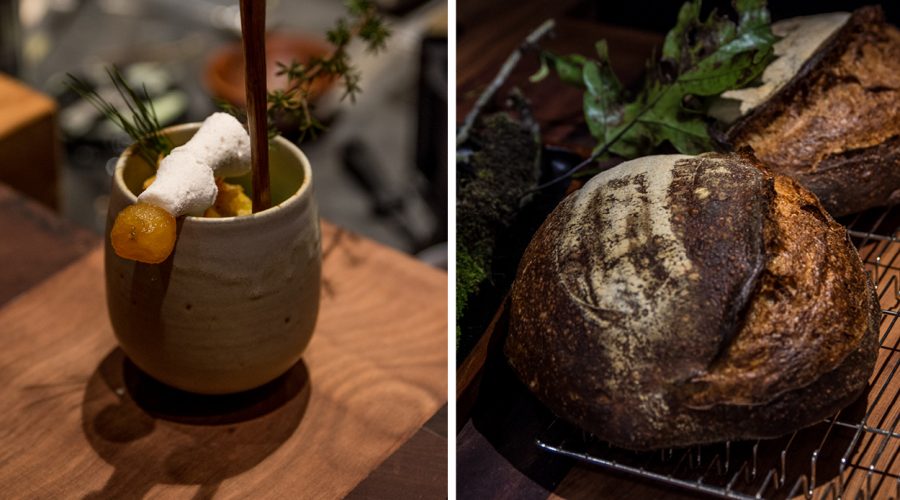 While there's no doubt a large part of Commercial Bay's appeal lies in its international hospitality offering, it's brilliant to see a restaurant joining the ranks that is celebrating all the incredible native ingredients and food heritage our home country has to offer.
Ahi
Level 2
Commercial Bay
7/21 Queen Street
Auckland CBD 1010