After launching a spectacular flagship store in London last year, global menswear brand Rodd & Gunn returns to its firmly-planted New Zealand roots with its highly-anticipated new opening: a fully immersive retail and dining experience located within Auckland's Commercial Bay development.
The Lodge Bar & Dining draws on the success of Rodd & Gunn's previous foray into what it calls 'experiential retail'. The first iteration – Queenstown's The Lodge Bar – is an essential visit for travellers to the alpine destination, and now for Auckland-dwellers there's no need to jump on a flight to enjoy the brand's incredible new offering.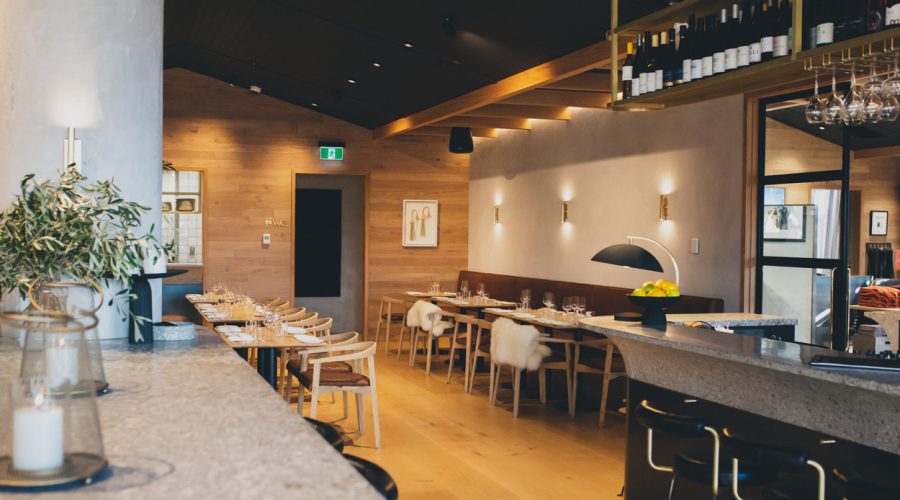 Encompassing a 90-seat all-day eatery integrated with a flagship Rodd & Gunn retail space, The Lodge Bar & Dining is helmed by globally revered chef Matt Lambert, who has designed a menu that celebrates New Zealand's unparalleled local produce.
"The Rodd & Gunn experience is a celebration of the best of New Zealand's products, whether it's fabric or fennel," Lambert told Denizen earlier this year. "We source the very best, we treat them simply and with respect, for the ultimate elevated experience."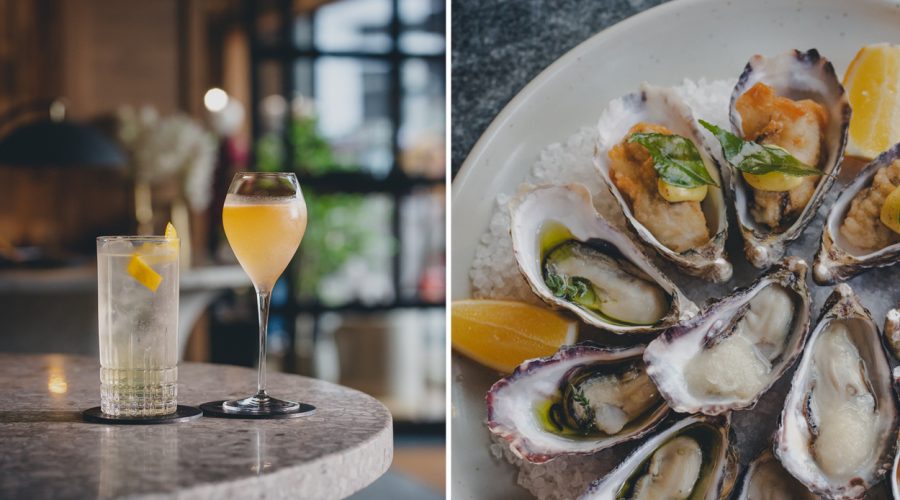 Clearly inspired by the new site's waterfront location, The Lodge Bar & Dining menu captures the essence of the glittering harbour visible from the restaurant's expansive windows.
Prawns, oysters, clams and scallops are all mainstays on the menu, as is the increasingly popular whole grilled flounder, and a Josper charcoal oven is on site to imbue many of the dishes with a delicious depth of flavour.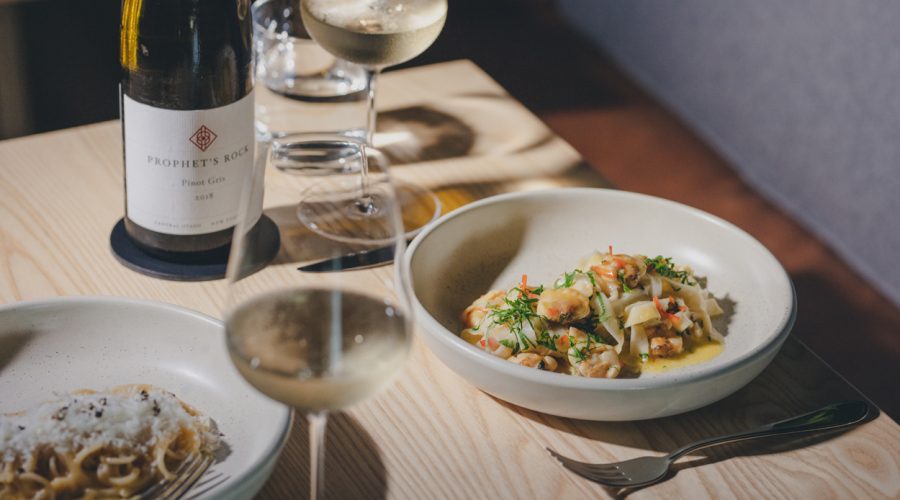 A dedicated pasta section boasts traditionally-inspired favourites such as cacio e pepe, lamb shoulder rigatoni and sausage spaghetti, and the Kiwi-centric bar snacks are not to be overlooked, like the 'meat pie croquette' or grilled oysters with smoked bone marrow.
Master sommelier Cameron Douglas has selected a diverse curation of both international and New Zealand wines, and Logan Clarke from Bracu will execute Lambert's menu as head chef.
Providing an elevated escape from the hustle and bustle of downtown Auckland, The Lodge Bar & Dining is an exciting concept pushing the boundaries of a both a traditional retail and dining experience, showcasing the best that New Zealand has to offer.