Once upon a time, it was bacon, fried eggs and a cinnamon-dusted cappuccino that reigned as the archetype of cultured cafe dining. Fast forward to today and it's highly likely your local cafe is serving a fancy rendition of pancakes adorned with toasted marshmallows, almond mascarpone, butterscotch and pink candyfloss, delivered with the same kind of refined service you might find at a restaurant.
One of the leading figures in elevating our expectations of cafe culture is David Lee. Originally from South Korea, Lee has quickly developed a reputation as one of the best operators in the business, thanks to the success of his eateries, Little King, Dear Jervois, Major Sprout and Simon & Lee. But it's at his lauded establishment, The Candy Shop in Newmarket, where we meet to discuss his impressive career trajectory. Unsurprisingly, every seat is occupied, and the only way to get a table without being put on a waiting list is to know the owner. Lucky I'm with the right guy.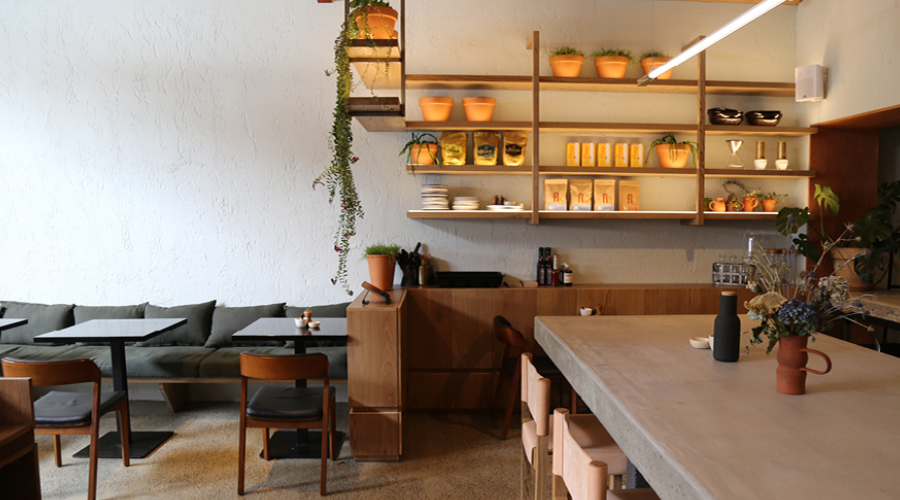 It was Lee's first experience as a regular customer at Cafe on Kohi back in 2006 that inspired his initial foray into the hospitality realm. A cafe he refers to as "a pioneer in the new age of cafes," Lee recalls how Cafe on Kohi's team of dedicated staff would take his order at the table (not the counter which was typical of the time), check in on him throughout the meal and continuously keep his glass topped up with (free) sparkling water — on tap no less. Lee had a hunger to learn more about the industry but initially, his language barrier saw him struggle to find a front-of-house job. Instead, he resorted to washing dishes for no paycheck and in return, he tells me, "I was allowed to have a free staff meal every day and I would watch the way the chef cooked and plated the food." Looking back now, Lee explains how he sees every painstaking hour he spent in the kitchen as invaluable learning that was crucial in establishing his own successful business.
I tell Lee that I consider him one of the most significant game-changers in the Auckland dining scene, a title he immediately but politely hands over to Cafe on Kohi. In slight disbelief, I share my first time at his Herne Bay eatery, Dear Jervois (Lee sold it in 2015) saying how I could imagine that the way I felt then was probably similar to his first time at Kohi. I even remembered the specific chicken soba noodle salad I ordered, which seemed groundbreaking at the time and the fact that the plating of every dish was like a work of art. Back then, when being put on a waitlist for a table at a cafe was relatively unheard of, it was all but expected at Lee's establishment because it was just that good. Here, Lee chimes in with a disclaimer once again, telling me that actually, Little & Friday had lines out their doors from as early as 2007, which was before he opened his first cafe, Ben Gusto, in Browns Bay in 2008. Another humble attempt by the hospitality guru to shake off the 'pioneer' label I was so enthusiastically trying to give him.
It's clear that being showered in compliments is not Lee's forte. So instead, I ask him what he learned from his first opening. "A cycle of trial, error and a lot of tears," is how Lee explains his first two years of cafe ownership. Initially Lee's incorporation of Korean flavour into his menu — a point of difference that is now a celebrated signature at all of Lee's eateries — was shunned by customers, with some even questioning his ability to operate in the hospitality realm at all. And although it came with hardships, Lee was driven to prove that he was capable of owning a successful eatery. He persevered and cracked the code on what customers wanted, eventually taking his newfound knowledge to his next venture, Little King in Milford. "I remember the waffles," I tell him, recalling my experiences at Little King. He cringes saying, "I was unaware that waffles plated in a certain way could go viral… people actually lined up at Little King for them. I was thankful and appreciative, but at the end of the day, they were just waffles."
After dominating the North Shore, Lee set his sights on the other side of the Harbour Bridge. In 2014, he opened Dear Jervois in Herne Bay and just a year later, Major Sprout on Graham Street. Both eateries garnered Lee immense success and left him with a number of cafe-hopping, foodie fans, who were anticipating the operator's next move.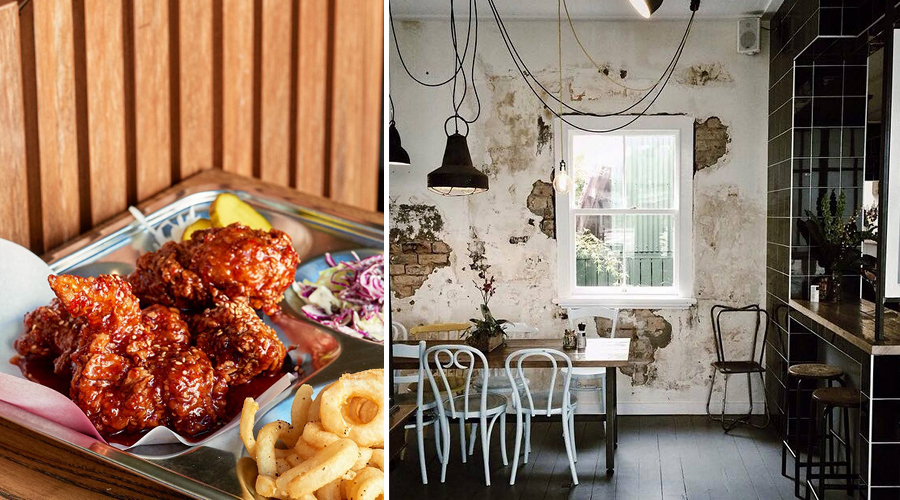 "All my cafes started to feel, to him, like they followed a formula," Lee tells me, "which wasn't deliberate." The work he was doing began to feel predictable and repetitive and he was aware that others could feel it too. In addition to his fizzling passion, another hurdle came Lee's way — loneliness. "People in hospitality talk about how hard it is to cope with negative feedback and long hours," he explains, "But loneliness often
goes unmentioned."
Lee was in need of something new and inventive, something he truly believed in. "I'm Korean, I love being Korean and I love Korean food," he says, "I wanted to do something for me without worrying about what others wanted, and I was ready to serve Korean food even if Auckland was not ready to receive it — I didn't care." So, he began preparing for the opening of his fifth establishment with the help of an old friend, Oliver Simon, who he had previously worked closely with at Dear Jervois. Lee describes Simon as a barista who went beyond simply brewing coffee. He exemplified a passion for hospitality and was always open to learning new things, both traits that Lee had seen in himself at the same age. Together, the duo travelled to South Korea and ate their way around the country. After returning from their inspiring, gastronomic journey, they opened Simon & Lee, an unprecedented all-day eatery that served a raft of crowd-pleasing classics, but that also served the kinds of food that Lee grew up with — Korean fried chicken, bibimbap, pork hock, bulgogi, tteokbokki, the list goes on.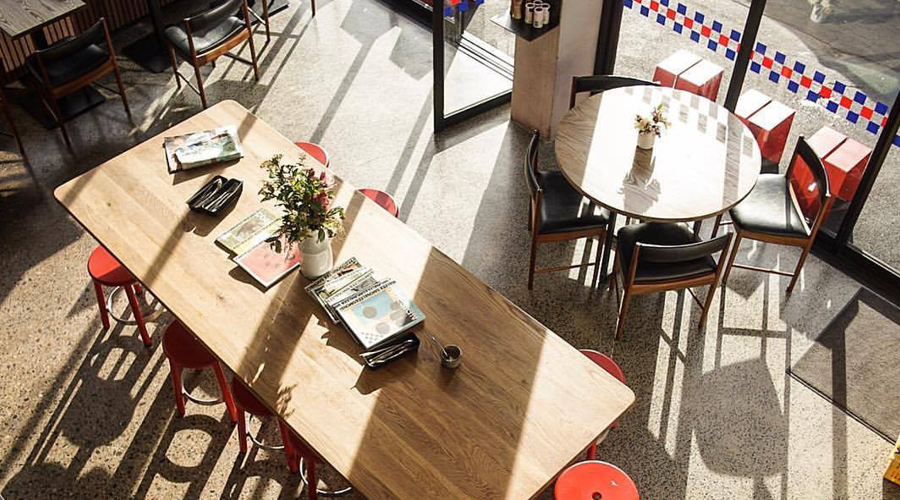 I tell Lee that Korean food was finally introduced to Auckland's mainstream dining scene thanks to him and it's the first statement that he doesn't instantly refute. "But it was the realisation that I didn't have to go through this journey alone that had greater meaning," he tells me. Lee paved his own path and has had an undeniable impact on the gastronomic culture of our town, but he didn't do it by himself. Simon & Lee's unique dishes, like the bulgogi spaghetti and cold buckwheat noodles, were certainly a change from the regular eggs-on-toast cafe fare, but more importantly, Simon & Lee changed Lee's mindset, making it, as he articulates, the most pivotal project of his career.
Establishing eateries no longer had to be a one-man show for Lee. Calling on industry experts that included the award-winning barista from Camper Coffee and another Korean cafe owner-operator (formerly of the acclaimed Geeks On Sainsbury) Lee gathered a team of hard-working people around him, each with a vision that resonated with his own. Together, they built the cafe we're sitting in now, The Candy Shop, a Western-Korean fusion all-day eatery which Lee dubs his proudest work to date. "I don't have to be 'that guy' anymore," Lee says, "the over-controlling boss who takes a photo of a plate and makes sure each dish that's sent out of the kitchen looks identical to the picture". "You used to do that?", I ask him, incredulous. "Yup".
The future holds big things for Lee, with two new eateries set to open in Commercial Bay — a modern Korean restaurant, Gochu Got You and a Korean-Western hotdog stand, Good Dog, Bad Dog. It's no secret that Lee's usual approach is to sell his prior eateries as he moves on to the next, a strategy he has apparently been criticised for in the past. "People like to talk and say that I'm in it for the money," Lee says, "but I don't need money. What I need to do is be there for my wife and two boys, Luca and Liam and I can't do that if I'm operating six establishments at once, no matter how much I want to."
But with his newfound support system and trustworthy crew, Lee is positive that he can not only hold onto his Newmarket eatery but can expand it by taking over the space next door. I express my concern for his upcoming workload and inevitable stress, but Lee seems fairly relaxed for someone with the amount he has on his plate. He turns to his team, turns back to me and smiles, "we'll be alright."