Word has been buzzing about Omni, the newest addition to Dominion Road that's got foodies flocking to the city fringe.

Describing their 25-seat venue as a bar-estaurant, owners John Yip and Jamie Yeon are running a smart yet approachable operation with a succinct, tasty and original menu alongside an excellent wine list of predominantly natural wines.
The duo says they were inspired by the concept of an izakaya where eating and drinking go hand in hand, and while Omni is not a Japanese restaurant, its menu comprises both a selection of yakitori and small sharing dishes.
The food also champions chef Yip's love for cooking over fire, which he discovered while working in Norway.
"I'm not really into technology. I like using intuition," he says. "I find it much more satisfying, cooking over fire… it imparts bigger flavours and is all about touch, smell and feel."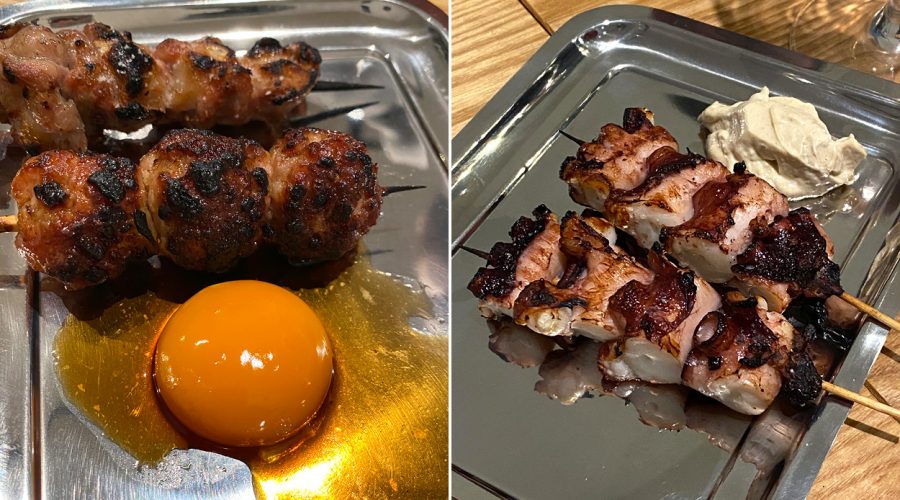 The art and technique of yakitori was then honed at famed Hong Kong yakitori restaurant Yardbird, sparking the idea for something back in Auckland.
Cooked on a specially-designed grill from Tokyo, the skewers make for variety-filled eating. The dishes are seasonal and evolving, but you might find the likes of chicken meatballs served with a whole gleaming egg yolk, for dipping; chicken thighs with green onion; or grilled octopus.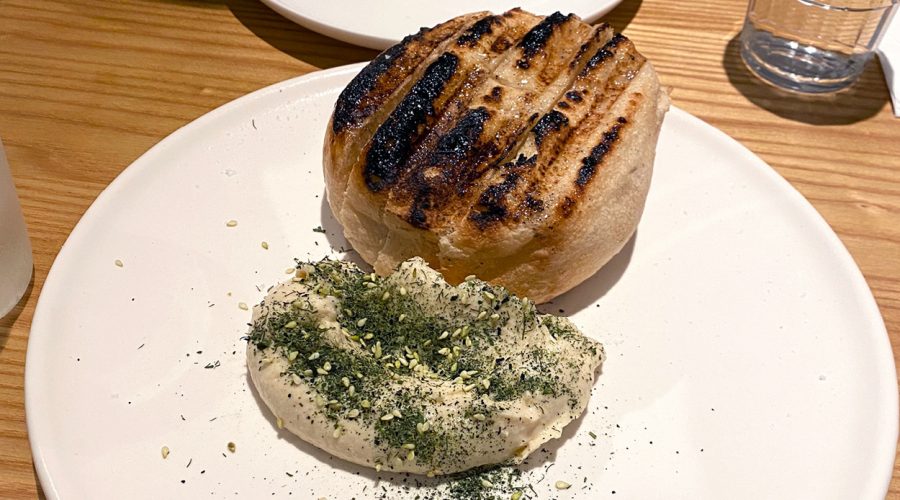 In the next section down, sharing dishes like the raw fish with salted yuzu and white soy, the katsu sando and the whipped snapper are all must-order.
Fresh and deceptively simple, the raw fish dish sings with its base of the creamy, slightly tangy white soy spread. You'll gobble up the katsu sando with its juicy, handground, panko-coated chicken patty, and the whipped snapper appears as a moreish dip served alongside warm, fluffy bread.
There is also a selection of vegetable-focused dishes, which will evolve with the seasons, and a set menu which allows diners to leave the ordering to the experts and try a selection of the full offering.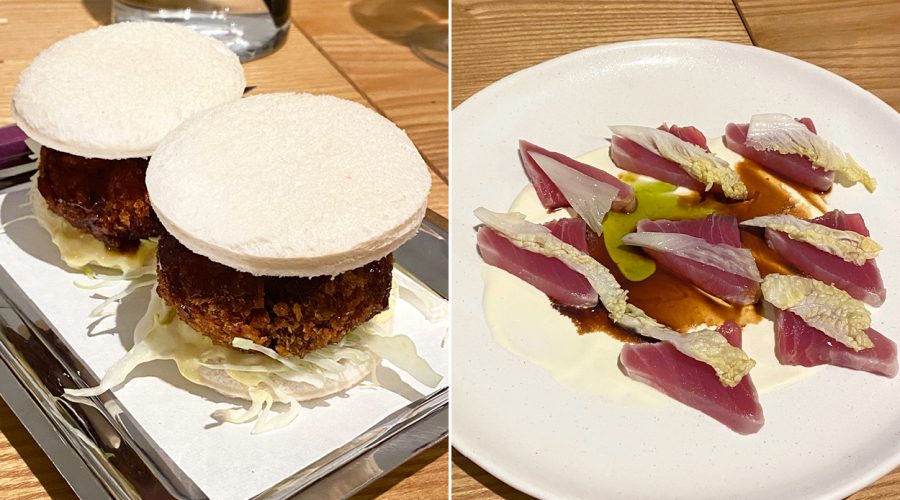 The wine list has been curated to pair brilliantly with Omni's grilled flavours. Featuring minimal intervention, organic and biodynamic wines from New Zealand, Australia and France, you'll find interesting and delicious sparkling, white, red and orange drops. There are also highball cocktails and a small selection of locally-brewed beers.
With Yeon taking great care of diners front-of-house and Yip working his magic over the grill, Omni will have you planning your next trip back as soon as you leave.
Opening hours:
Tuesday to Saturday: 5:30PM – 10:00PM
Sunday and Monday: Closed
Omni
359 Dominion Road, Mount Eden
Auckland