After five years of working in hospitality and hosting pop-up dining concepts in Paris, Nick Landsman and Emma Ogilvie made the move to New Zealand in 2017 and, feeling that something was missing from the dining scene here, launched a series of pop-up restaurants called La Pêche.
Together, the duo took over local restaurants and bars including Lovebucket, Dear Jervois, Simon & Lee and Annabel's Wine Bar, to serve delicious bites and carefully-selected natural wines. And perhaps it was because of the French-inspired cuisine that was being served or the consistently lively atmosphere that was created, but word of La Pêche spread fast, and over a year, its popularity grew. As such, Landsman and Ogilvie eventually decided it was time to launch something a little more permanent, and Céleste was born.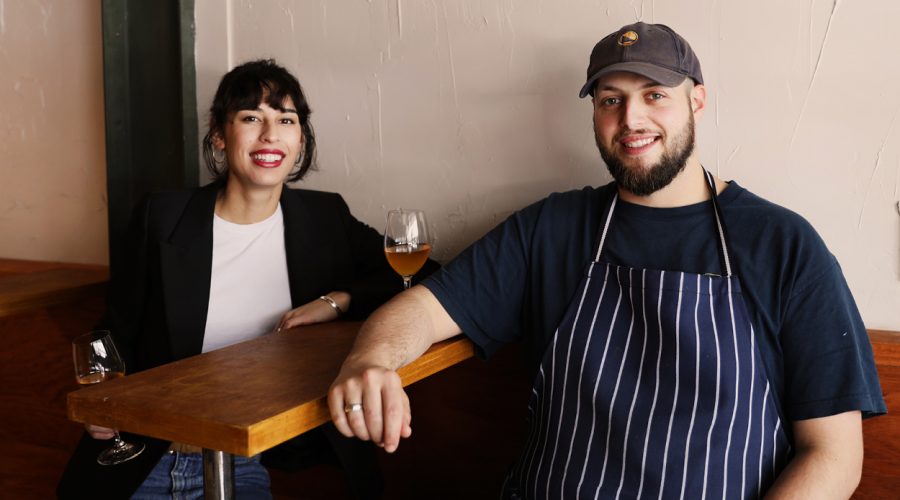 Taking over what used to be Revel Cafe on Karangahape Road, the duo has transformed the once-quirky space into a charming 60-seater neo-bistro and wine bar where rugged brick walls meet sleek, brassy surfaces, to create an interior that feels both modern and timeless. The term 'neo-bistro' simply indicates a style of hospitality and menu that is similar to the classic bistro but more approachable and all-encompassing. As such, Céleste is aiming to be a social anchor of K'Road, a place where everyone is welcome. And with its menu of French-inspired cuisine alongside its wine list of drops from New Zealand and around the world — we're sure that's exactly what it will become.

Céleste's menu, although French at its core, was inspired by the multi-cultural nature of its creators. Landsman drew not only from the culinary techniques he learned working as a chef in Paris, but also from Ogilvie's Tongan heritage and his Sous Chef, Albraine Alfante's Filipino origins. And every menu item works to showcase the best of New Zealand seasonal ingredients. Featuring dishes like a veal sweetbread pané, French classics, like pommes paillasson, modernised with a dollop of crème fraîche, and fresh produce, including seasonal asparagus and tomatoes, Céleste's culinary offering is vast and varied, and feels entirely unique.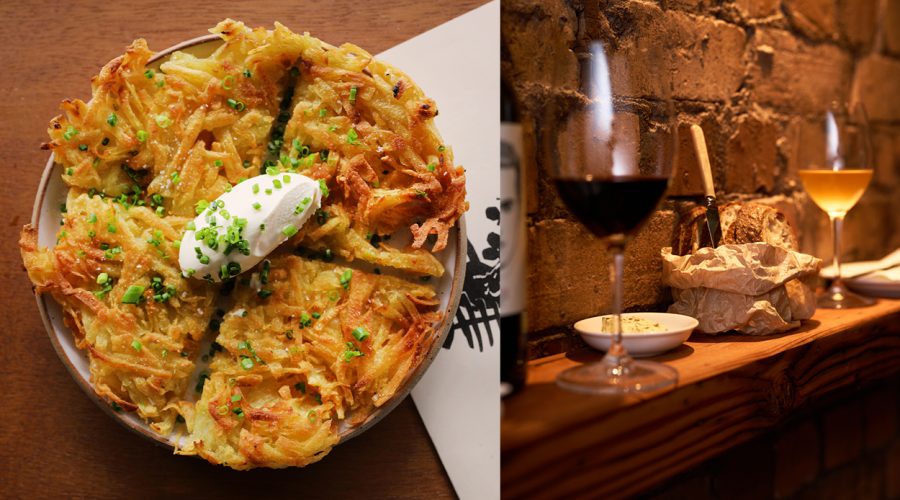 Mahurangi oysters are shucked to order, served with a side of lemon and mignonette, and are unbelievably plump and fresh. And are made even more enjoyable when enjoyed with a glass of one of the 60-or-so natural and organic wines on offer. Despite Céleste's signature dish being the filet o' market fish (an elevated fish burger that has been carried over from the La Pêche menu) Landsman and Ogilvie are determined to show the true scope of their culinary prowess by offering a wide variety of dishes — and there are some serious standouts.

The whole flounder is one (swapped for brill on the day we photographed it), that comprises butter-drenched fish sprinkled with vibrant green capers, which burst with every bite, and finished with a generous squeeze of zesty lemon. The fish melts off its bones effortlessly and is paired with sourdough from Fort Greene and house-made seaweed butter.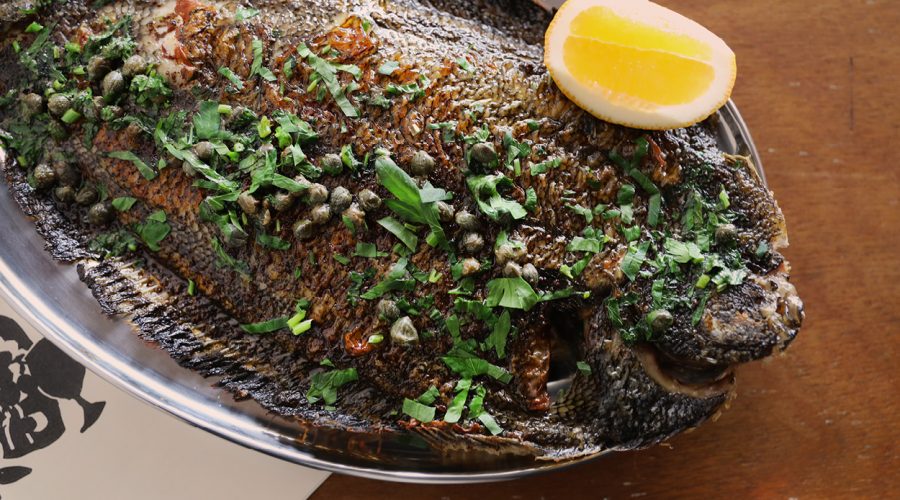 Another favourite is the blanched asparagus where, instead of grilling the greens, the chefs boil them in such a way that they hold a delightful crunch and retain their refreshing flavour. Beurre blanc is drizzled on top to offer a rich creaminess that contrasts beautifully against the freshness of the asparagus, creating dish that is perfectly balanced.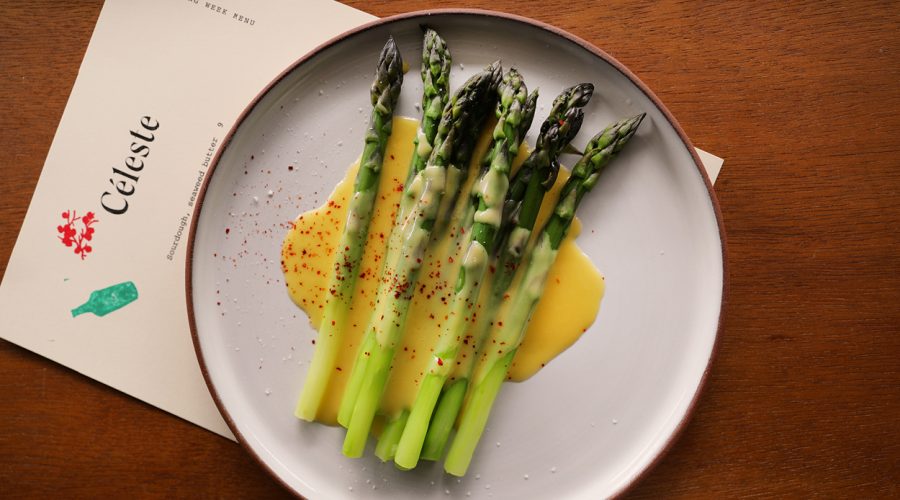 The floor at Céleste is managed by the very capable Gatlin Avery, who previously worked at a number of notable establishments including The Fed, Culprit and Depot, to name a few. Open from 11am until late, Céleste is offering three distinct menus — a light lunch that is also available to takeaway, a neo-bistro-style dinner and a late-night bite menu. For all of the people who have been following La Pêche since the beginning — the classic dishes you loved from the pop-up including the filet o' market fish and the garlic butter frites are still available. And for anyone yet to experience Landsman and Ogilvie's signature culinary style, what we can tell you is it's likely to be unlike anything you've tried before.

Opening hours:
Tuesday — Saturday: 11am until 2:30pm & 5pm until late

Céleste
146 Karangahape Road,
Auckland