These days, with the amount of dietary requirements in play it's unusual for an eatery's menu not to have at least a couple of options for the more specific among us. When it comes to plant-based eating, there's an increasing local scene dedicated to vegetable-focused fare — so whether you're a full-time vegan, vegetarian, flexitarian or are dining with someone who fits the aforementioned criteria, these cafes, grocery stores and restaurants are worth a visit.
Paradise
There's a perpetual line outside Sandringham's Paradise, and for good reason. Whether you dine-in, takeaway or peruse the buffet, there is plenty to satisfy vegetarian appetites. Choose from delights such as the veg manchurian, which sees dense vegetable dumplings fried and coated in an irresistible sauce, bagarey baigan with eggplant cooked in a tamarind gravy, or wholesome daal tadka with lentils, cumin and red chillies.
Wise Boys
While it started life as a food truck, Wise Boys has been serving its mouth-watering vegan burgers to the masses from Grey Lynn since last year and now within newly-opened Commercial Bay. With a menu of bangers like the satay tofu Smoke & Fire, pulled jackfruit Hungry Jack and chickpea Crispy Fried Chick, the hardest part is choosing which one to sink your teeth into.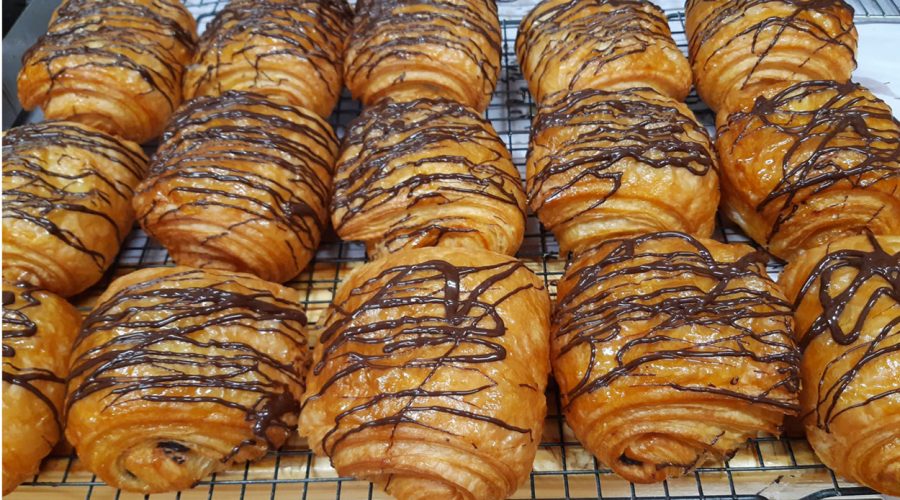 Tart
For those who want to eat plant-based without any inkling that it might be, Tart Bakery's sweet and savoury treats are the pinnacle. With three locations ⁠— Grey Lynn, St Kevins Arcade and a new Commercial Bay outpost, right next to Wise Boys⁠ — the bakery's delicious European-style bread, pasty, pies, doughnuts and sandwiches are made fresh every day and all its food is plant-based and free of animal products. Night owls would do well to visit the Commercial Bay location, as Tart offers gourmet vegan pizzas by night until 10PM.
Kind
Morningside's Kind Cafe has been serving its delicious 'mostly vegan' menu since it opened its doors in 2018, with a range of breakfast and brunch fare sure to tempt even staunch meat-eaters to sample something a little different. With the likes of the plant-based cheddar burger, gluten-free huevos rancheros and a South Western breakfast burrito with scrambled tofu, there are bold flavours abound.
Ima Cuisine
Middle Eastern restaurant Ima has plenty to satiate non-meat-eaters throughout its delicious all-day menu. For lunch, we'd recommend the sabich pita. Described as the 'Israeli king of sandwiches', it's filled to the brim with a smooth hummus, charred eggplants, slices of fried potatoes, boiled eggs, tahini and a fragrant Iraqi condiment called amba. The vegetarian Middle Eastern platter for two will also hit the spot, comprising falafel, hummus, labaneh, salad, pickles, olives, Lebanese cauliflower and spanakopita with pita.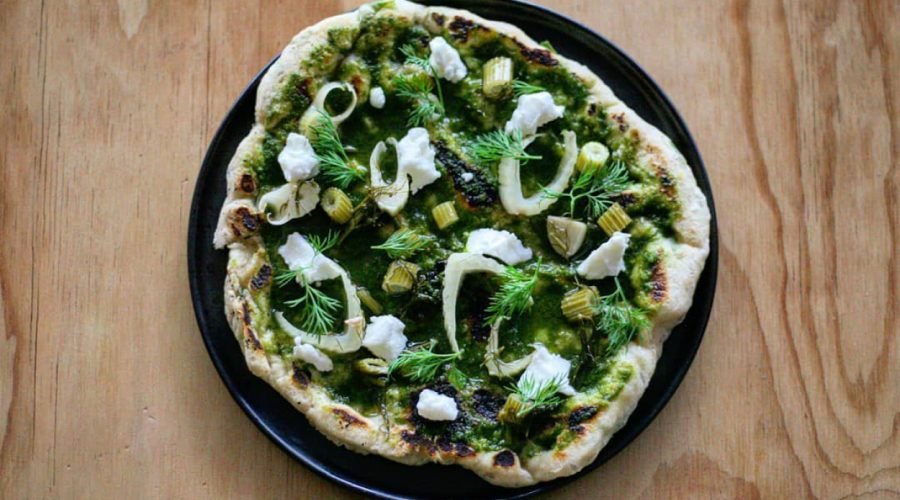 Forest
Helmed by clever chef Plabita Florence, Symonds St restaurant Forest pushes plant-based cuisine to be all it can be. Featuring an ever-changing three-course set menu, plus sides, diners can expect beautifully fresh produce prepared in unexpected ways.
Robinson's Deli & Food Store
While cheese and cured meats might be the domain of the traditional deli, Robinson's Deli & Food Store is a haven for those who keep to vegan and vegetarian diets — and even for those who don't. Robinson's Deli stocks a variety of tasty items to fill your fridge and cupboard with, including vegan cheese, meat substitutes, fresh bread, bulk foods and more.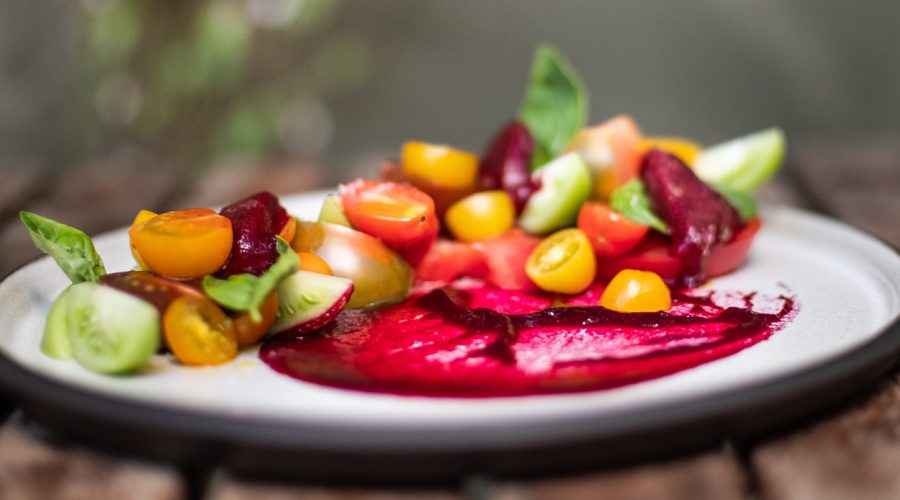 Vondel
If you'd like to chow down on some palatable meat-free fare alongside a fellow steak-loving diner who wouldn't be seen near a leaf of spinach, you're both bound to find something to love at Devonport's Vondel. The all-day eatery caters to both preferences, with a vegan 'Filet O Fish' comprising tofu and vegan cheese sitting next to a Wagyu beef burger on the menu. No need to compromise here.
Peach Pit
This K' Road bar and eatery has long been flying the flag for vegetable-focused fare. While chef and owner Lukrecya Craw certainly knows her way around meat-centric dishesm, Peach Pit's vegetarian dishes are just as satisfying, including the legendary whole roasted cauliflower with 'strange flavours', nuts and coconut. Our tip is to make sure you leave room for this, as it usually comes out last and is huge. The other must-order is the unabashedly spicy vegetarian mapo tofu ⁠— some of the best in Auckland, even sans meat.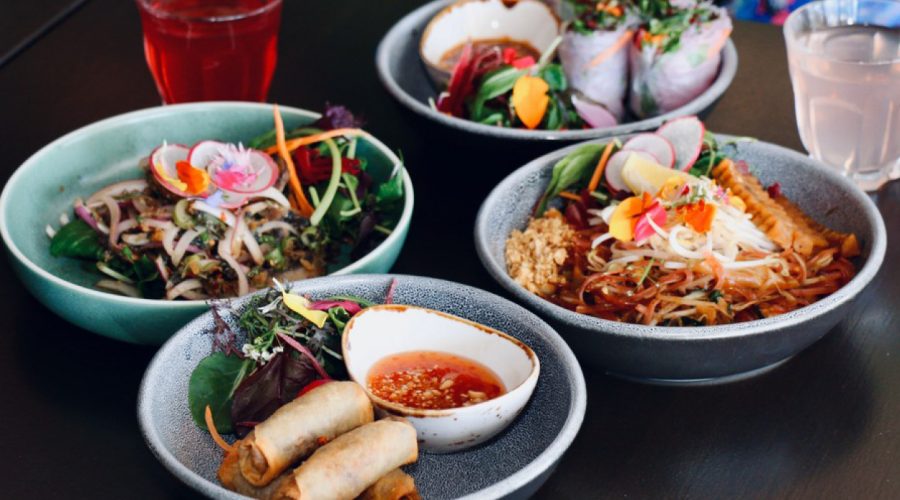 Khu Khu
Ponsonby restaurant Khu Khu is an entirely vegan Thai restaurant that doesn't skimp on flavour and finesse. Owner Michael Khuwattanasenee found himself struggling to find plant-based options when dining out, particularly in Asian eateries given their proclivity for not just meat, but also subtle animal-based ingredients like fish and oyster sauces. So he took matters into his own hands, and at Khu Khu diners will find all their favourites like "prawn" pad thai, pineapple "bacon" fried rice and delicious warming curries.
The Sugar Club
When the occasion calls for fine dining, look no further than the Sugar Club and its plant-based tasting menu. Not eating meat certainly won't hold you back here, with a full offering of exquisite dishes and snacks plus optional drinks-pairing for a meal to remember.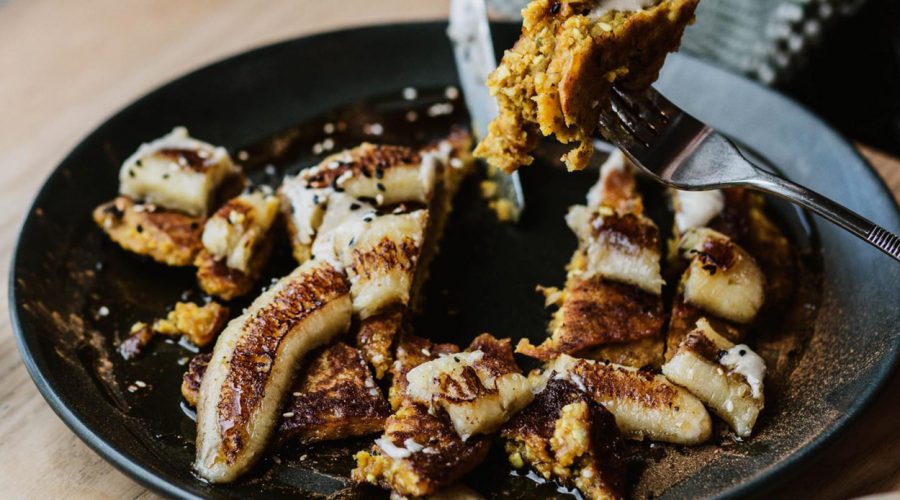 Little Bird
The OG raw, organic, vegan eatery, Little Bird is still going strong. Pop in to its humming Ponsonby spot for the likes of the famous Bird Bowl, kimchi pancakes, kumara hot cakes — and make sure you don't leave without a raw sweet treat.
Water Drop Vegetarian Cafe
This off-the-beaten-track cafe makes for a cheap and cheerful lunch. Water Drop Vegetarian Cafe is situated in Flat Bush at the impressive Fo Guang Shan Buddhist Temple, and no walk around the grounds is complete without a steaming Laksa, clear noodle soup, or BBQ wonton noodle dish — all sans meat of course.
The Butcher's Son
Reimagining what it means to eat vegan, The Butcher's Son in Herne Bay will change everything you thought you knew, including the fact that a 'chicken' burger can be plant-based without compromising the flavours we know and love.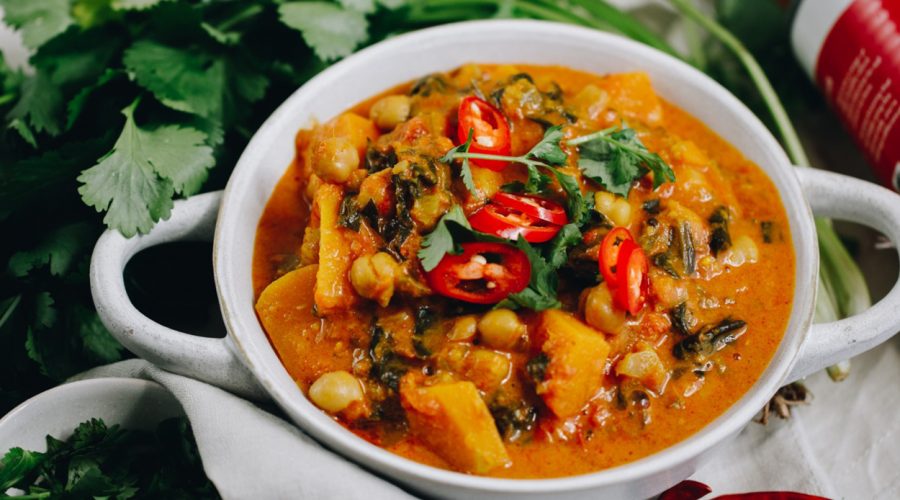 Huckleberry
With locations all over the city, Huckleberry's organic and wholefoods grocery stores cater to shoppers wanting to prioritise healthy eating. The New Lynn branch also incorporates a cafe, serving up wholesome fare with a strong vegetarian focus. Currently on the menu, find a spiced black bean and kumara quesadilla, creamy mushrooms on toast and a superfood salad with polenta.
Soul Bar & Bistro
Infamous for its mac and cheese with ham off the bone, Soul Bar & Bistro offers a vegetarian version of this dish as well. In fact, Soul offers a wholly vegetarian menu, filled with meatless renditions of their regular dishes. The mozzarella toast is a wise way to start any Soul feast and is loved by many. For mains, the likes of linguine with a tomato, basil and vodka sauce joins salt baked kumara with ancho poblano (a mild chilli), za'atar and garlic chips and shoots for a selection sure to suit any vegetarian palate.