When it comes to plant-based eating, there's a growing local scene dedicated to vegetable-focused fare. Whether you're a full-time vegan, vegetarian, flexitarian or dining with someone who fits the aforementioned criteria, these are the best plant-based eateries in Auckland, from cafes and bakeries to restaurants and bars worth a visit.
Inner-city restaurant East is an entirely vegetarian venture, with 75 percent of the menu dedicated to vegan dishes. A bold concept that was originally brought to life in 2021, thanks to a team of passionate experts, East's modern Asian menu is a flavourful marvel from start to finish, filled with vibrant and complex pan-Asian dishes that taste as good as they look. And if that all wasn't enough, recently, East launched Auckland's first ever vegan Yum Cha service, held every Sunday at the restaurant from 12pm until 3pm. There, diners can delight in all the classic Yum Cha dishes, reimagined with a tasty, plant-based twist.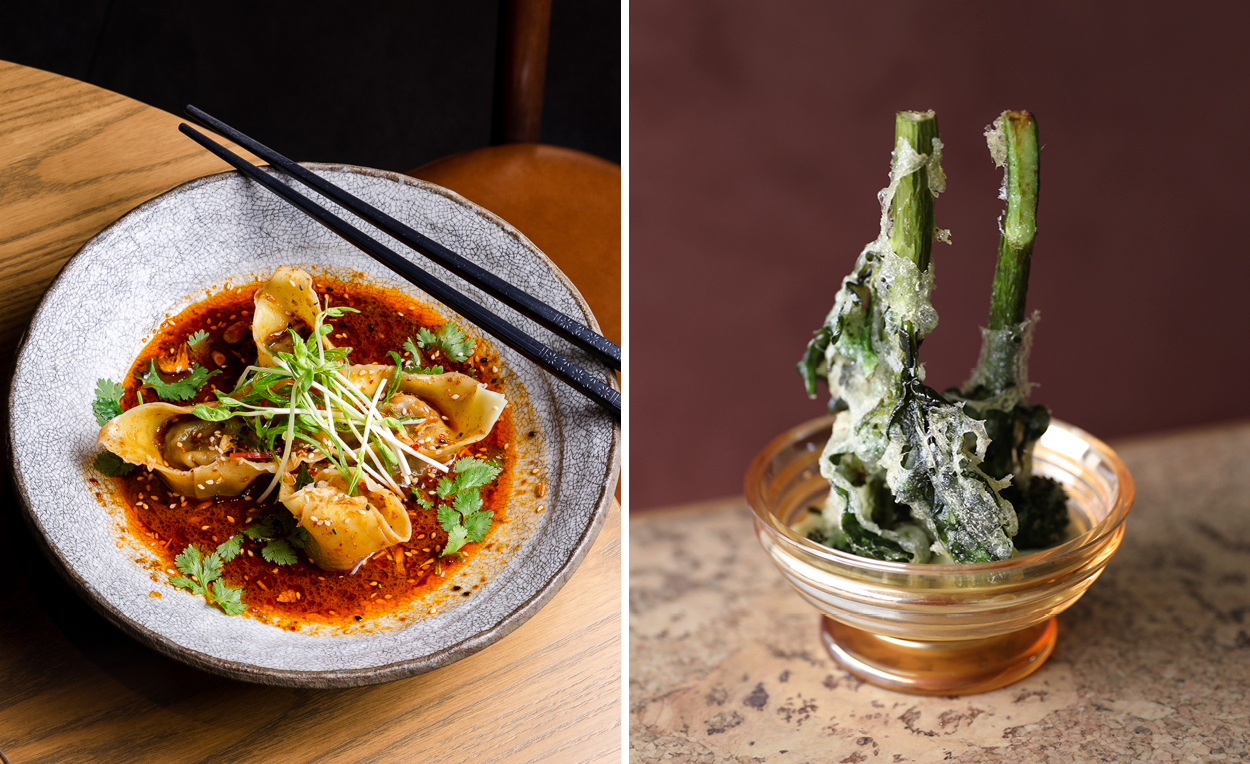 Having recently re-opened in a brand new spot on Dominion Road, vegetarian favourite, Forest, is back and better than ever before. Helmed by clever chef Plabita Florence, this delicious and innovative spot pushes plant-based cuisine beyond your wildest expectations. At the new Forest, diners will find a more traditionally structured, a la carte menu that marries mainstay dishes with seasonal specials and still plays into Florence's experimental, exciting and exceptional culinary approach. From entree-sized snacks like 'Upside-down Broccoli', which sees the vegetable lightly-battered, fried and served head down in a pool of green-olive mayo, to larger mains that are designed to share and a number of mouthwatering sides and add-ons like Florets Bakery sourdough served warm with 'old wine butter', which Florence explains as "wine dregs reduced to a tasty syrup and whipped through with warm, salty butter," the food offering at Forest is, as expected, a gastronomic journey.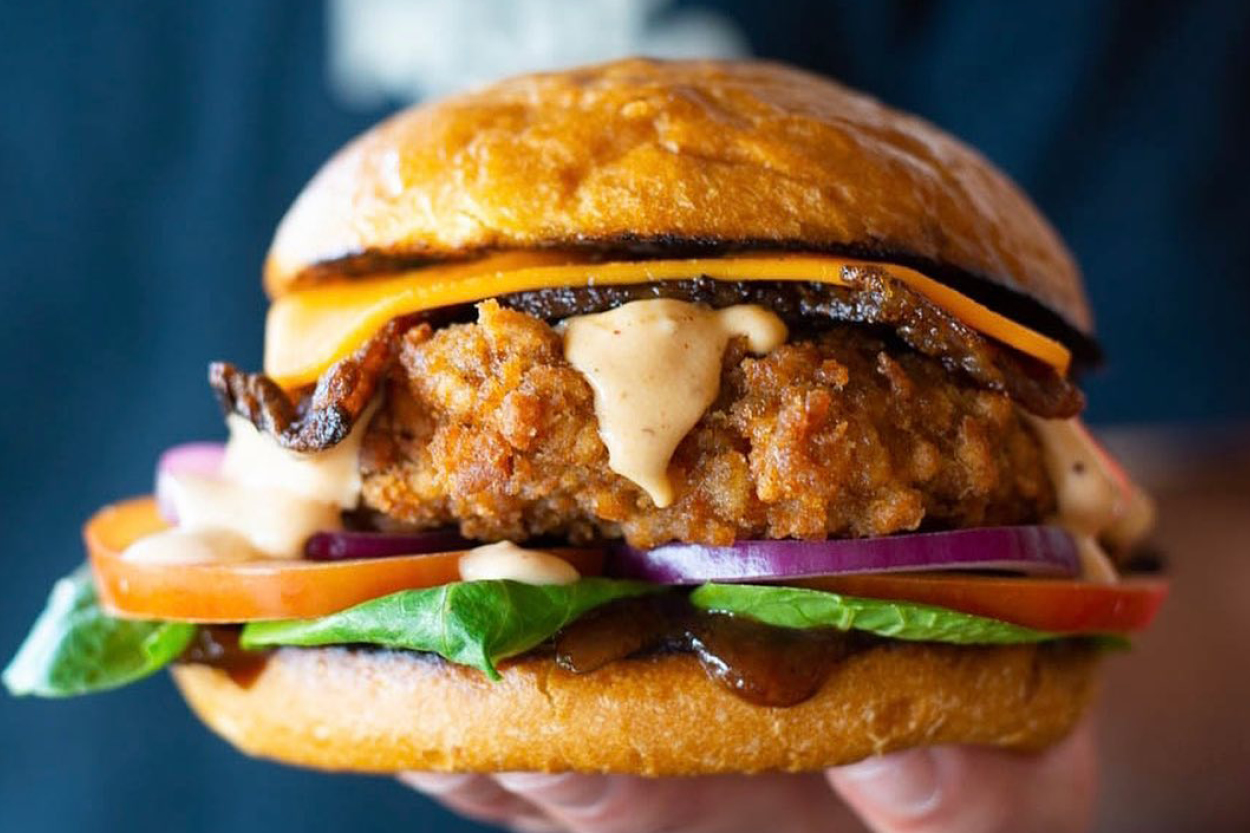 Originally a food truck, Wise Boys has been serving its mouth-watering vegan burgers to the masses since it opened a brick-and-mortar store in Grey Lynn in 2019 and a Commercial Bay outpost a few years later. With a menu of banging burgers featuring the likes of crispy fried 'chicken', smoky 'bacon' and BBQ jackfruit alongside a range of tempting sides, shakes and soft-serve sundaes, the hardest part is choosing what to order.
This off-the-beaten-track cafe makes for a cheap and cheerful lunch. Water Drop Vegetarian Cafe is situated in Flat Bush at the impressive Fo Guang Shan Buddhist Temple, and no walk around the grounds is complete without a steaming laksa, BBQ bun or wonton noodle dish — all meat-free, of course.
Lovers of health and raw foods will appreciate the selection of smoothies, warm drinks, tasty treats, salads and more at this cute little City Works Depot drop-in. If you find yourself craving a 3pm, guilt-free pick-me-up, you'll certainly find something here to satiate your cravings.
Next time you find yourself in Ellerslie, follow the queue to Richoux Patisserie, the low-key bakery serving award-winning meat and vegan pies. With clever vegan renditions of mince and cheese pies, sausage rolls, doughnuts and custard tarts (to name just a few), this beloved bakery puts the utmost care into every one of its creations.
There's always a line outside Sandringham's Paradise, and for good reason. Whether you dine in, takeaway or peruse the buffet, there is plenty to satisfy vegetarian appetites. Choose from delights such as the vege manchurian, which sees dense vegetable dumplings fried and coated in an irresistible sauce, bagarey baigan with eggplant cooked in a tamarind gravy, or wholesome daal tadka with lentils, cumin and red chillies.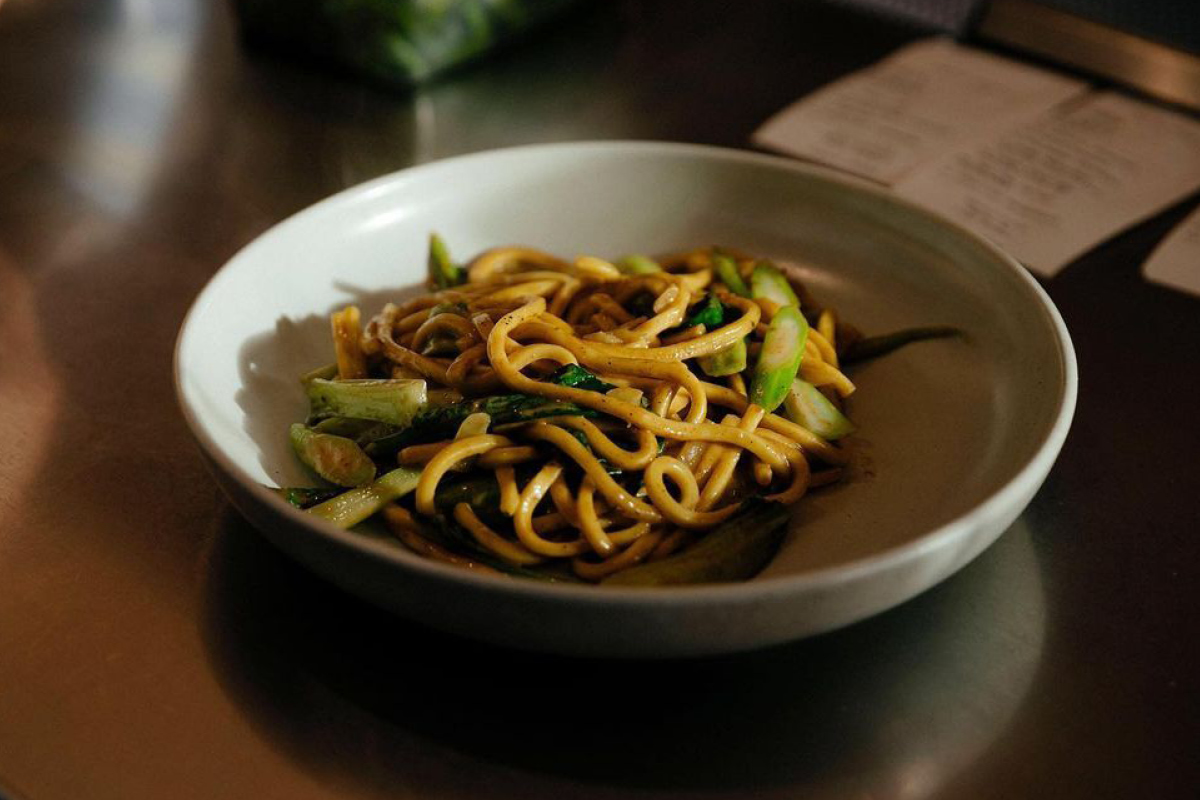 With big, bold flavours and a special vegetarian and gluten-free menu to boot, Hello Beasty ticks all our boxes for dining out with dietary requirements. The KFC (Korean fried cauliflower) gives the real deal a run for its money, plus dishes like the grilled mushroom pancake and charred broccolini can easily be tweaked to suit a vegan appetite.
Since opening late last year, the days where this plant-based patisserie hasn't completely sold out are few and far between. Here the croissants are buttery and flakey, the delicate pastries perfectly made despite being entirely vegan, and the 'ham' and 'cheese' offering a personal favourite of the Denizen team.
Middle Eastern restaurant Ima has plenty to satiate non-meat-eaters throughout its delicious all-day menu. For lunch, we'd recommend the sabich pita. Described as the 'king of sandwiches', it's filled to the brim with smooth hummus, charred eggplants, slices of fried potatoes, boiled eggs, tahini and amber, a fragrant Iraqi condiment. The vegetarian Middle Eastern platter for two will also hit the spot, comprising falafel, hummus, labneh, salad, pickles, olives, Lebanese cauliflower and spanakopita with pita.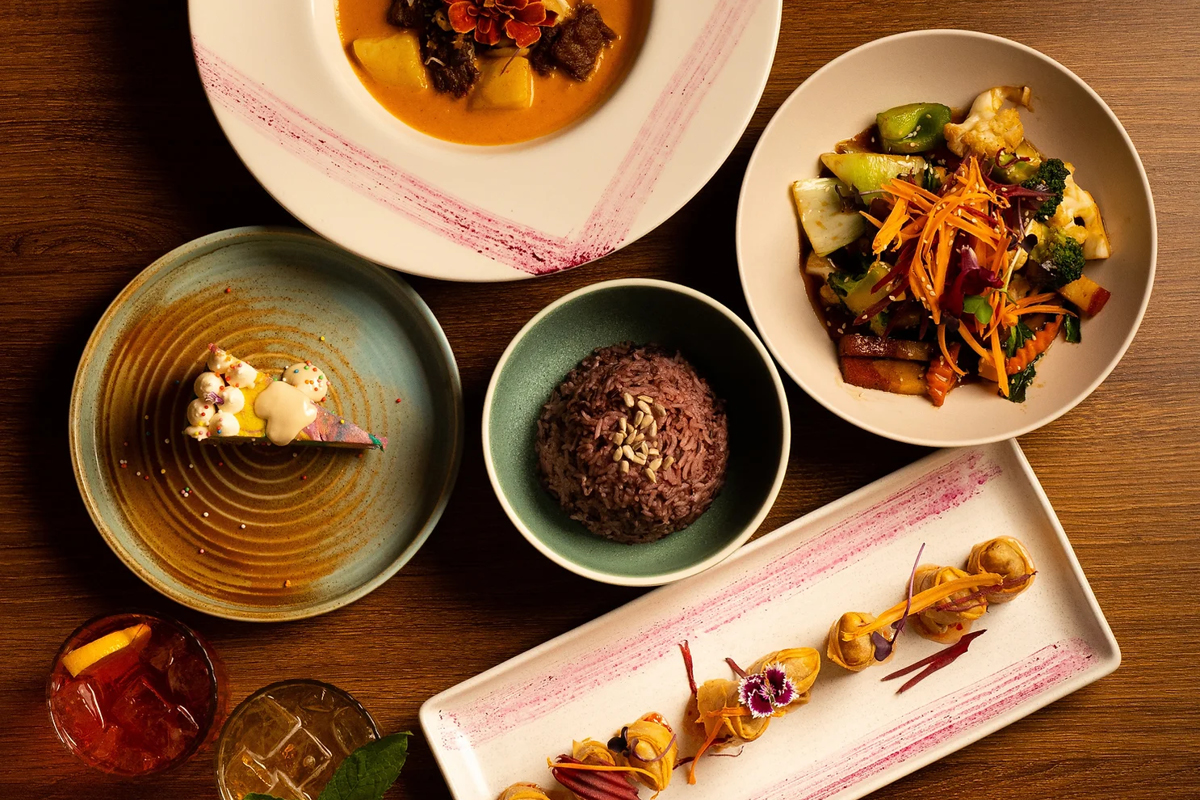 With locations in both Ponsonby and Milford, Khu Khu is an entirely vegan Thai restaurant that doesn't skimp on flavour and finesse. Owner Michael Khuwattanasenee found himself struggling to find plant-based options when dining out, particularly in Asian eateries given their proclivity for not just meat, but also animal-based ingredients like fish and oyster sauces. Khuwattanasenee took matters into his own hands, reinventing the classics to create tempeh pad thai, kumara spring rolls, 'duck' drunken noodles and warming curries.
Morningside's Kind Cafe has been serving its delicious 'mostly vegan' menu since it opened its doors in 2018, with delectable breakfast and brunch sure to tempt even the most staunch meat-eaters to sample something a little different. With the likes of the plant-based double cheddar burger, 'mince' on kumara sourdough toast, and breakfast burrito with scrambled tofu, there are options aplenty.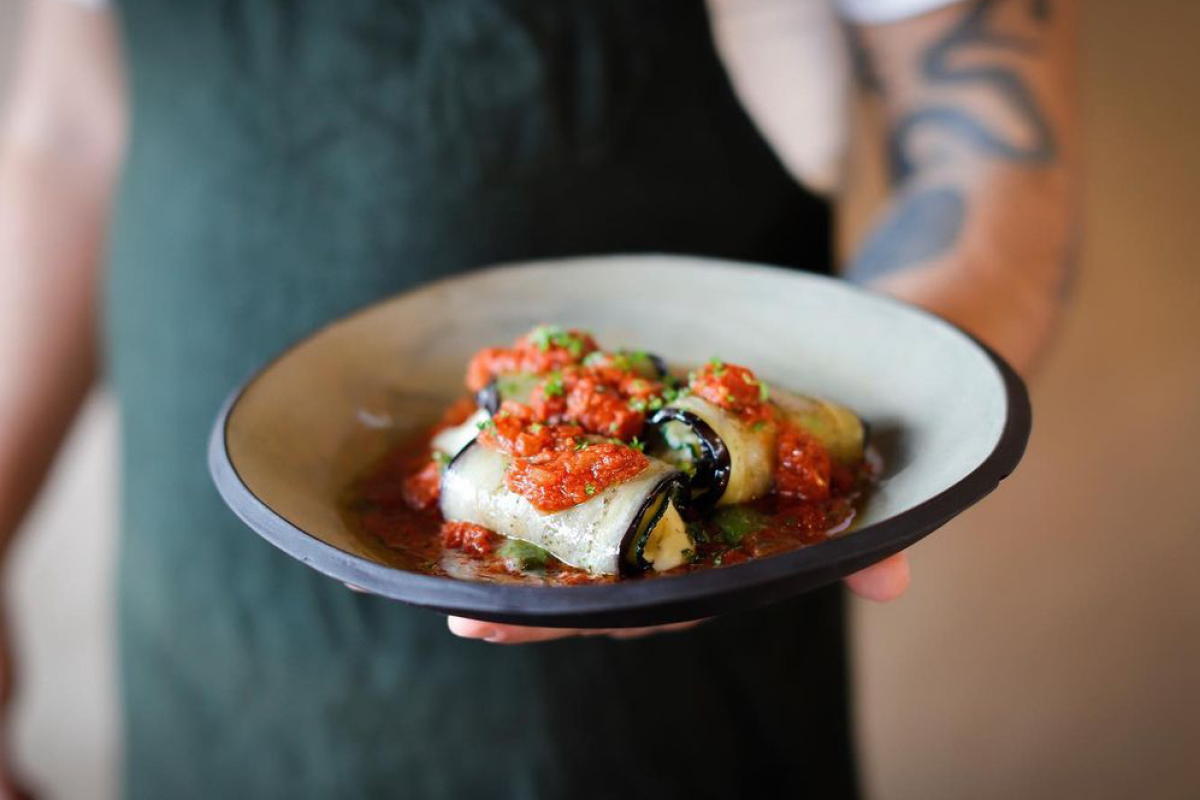 If you'd like to chow down on some meat-free fare alongside a fellow steak-loving diner who wouldn't be seen near a leaf of spinach, you're both bound to find something to love at Devonport's Vondel. The all-day eatery caters to both preferences, with a vegan Sunfed 'chicken' burger sitting next to a Wagyu beef burger on the menu. No need to compromise here.
The original raw, organic, vegan eatery, Little Bird is still going strong. Pop into its humming Ponsonby spot for the likes of the famous Bird Bowl, kimchi pancakes, dahl dosa and kumara hotcakes, or one of its utterly satiating smoothies and shakes — and make sure you don't leave without a raw sweet treat.
Not only is this inner-city haunt home to some of the City's most beloved vegan food, it serves up authentic Thai dishes without the addition of fish sauce or shrimp paste. At Sunflower, flavour isn't compromised either, the joint famously serving up some of the most sought-after 'prawn' fried rice in town.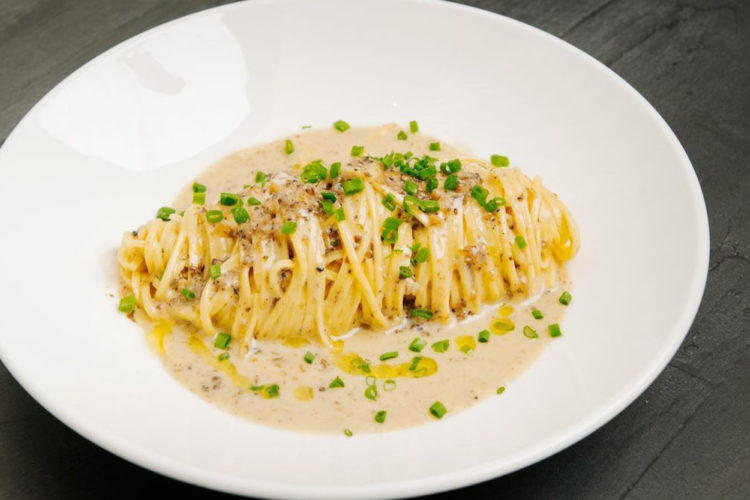 Infamous for its mac and cheese with ham off the bone, Soul Bar & Bistro offers a vegetarian version of this dish as well. In fact, Soul offers a wholly vegetarian menu, filled with meatless renditions of its regular dishes. For vegetarians, the truffle capellini with cultured cream and parmesan is too good to miss, while vegans can try an irresistible take on Soul's ever-popular green goddess salad.
For those in the know (and vegans often are about these things), Jervois Road's Janken has been touted as one of the best destinations in the country for plant-based foods. Offering a modern slant on traditional Japanese flavours, here the vegan offerings are plentiful, with ramen, sushi, and even a vegan Benedict breakfast.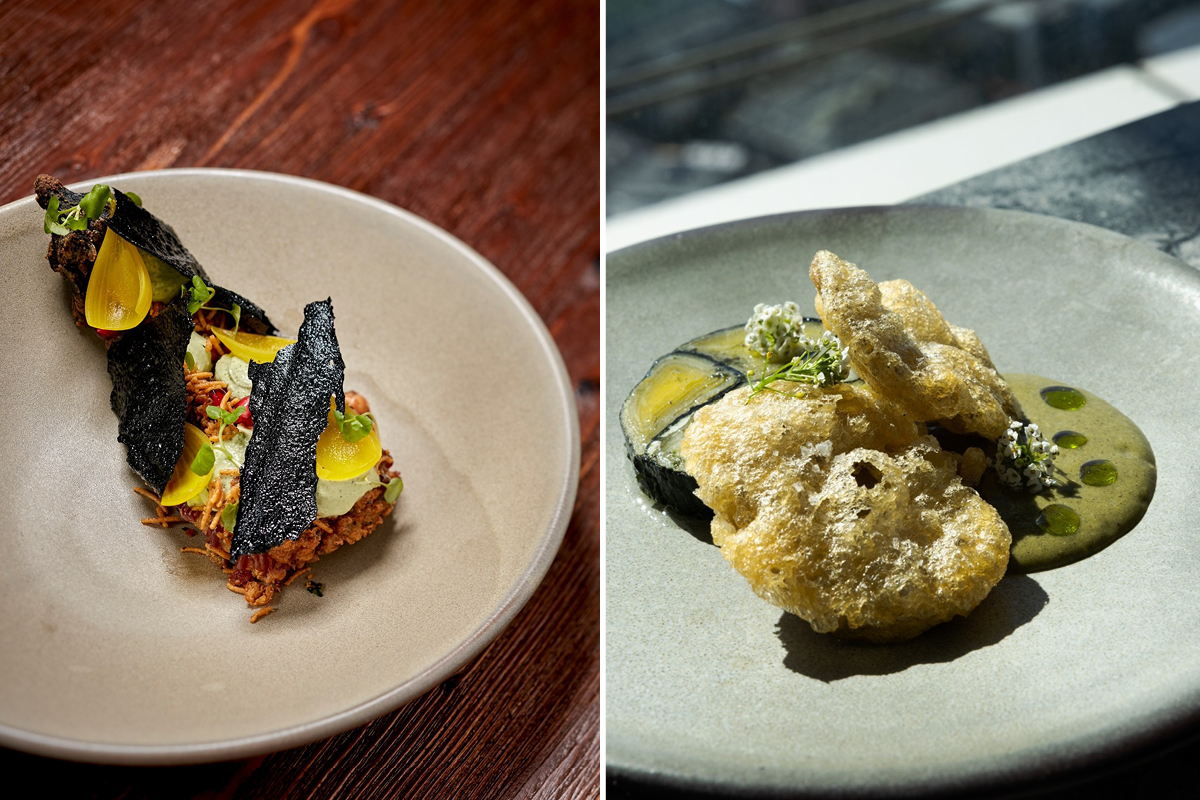 In the new iteration of Cassia, now located in the heart of SkyCity, those who shy away from meat will find plenty of flavoursome dishes to dive into on Sid Sahrawat's lauded menu. From the roasted carrot with ghost chilli and macadamia to the mushroom with green chilli and truffle, Sahrawat has always been known for the innovative and utterly delicious ways in which he reimagines vegetables on his menus. In fact, Cassia even has a dedicated vegetarian tasting menu, perfect for if you're gathering a group together for a special dinner.
When the occasion calls for fine dining, look no further than the Sugar Club and its plant-based tasting menu. Not eating meat certainly won't hold you back here, with a full offering of exquisite dishes and snacks plus optional drink pairings for a meal to remember.
For those who want to eat plant-based but still treat themselves, Tart Bakery's sweet and savoury treats are the pinnacle. With two locations ⁠— its flagship Grey Lynn bakery and a spot in Commercial Bay's Harbour Eats, right next to Wise Boys⁠ — the bakery's delicious European-style bread, pasty, pies, doughnuts and sandwiches are made fresh every day and all its food is vegan and free of animal products.