It's no secret this year has been one of the most challenging in recent memory for restaurants, not to mention the local suppliers that provide them with Aotearoa's glorious fresh produce. A new project from globally acclaimed New Zealand chef Peter Gordon has opened in Auckland with these suppliers in mind, aiming to offer a platform for showcasing fresh produce from here and the Pacific in a dynamic, multi-layered way.
Named Homeland, the new offering is far more than just a restaurant — although it is that as well. With Gordon and his partner Alistair Carruthers at the helm, Homeland describes itself as a 'food embassy', encompassing an all-day eatery, a cooking school, a film studio, a 'food innovation hub', and a community space. All with a collective goal to connect people with food, and boost trade.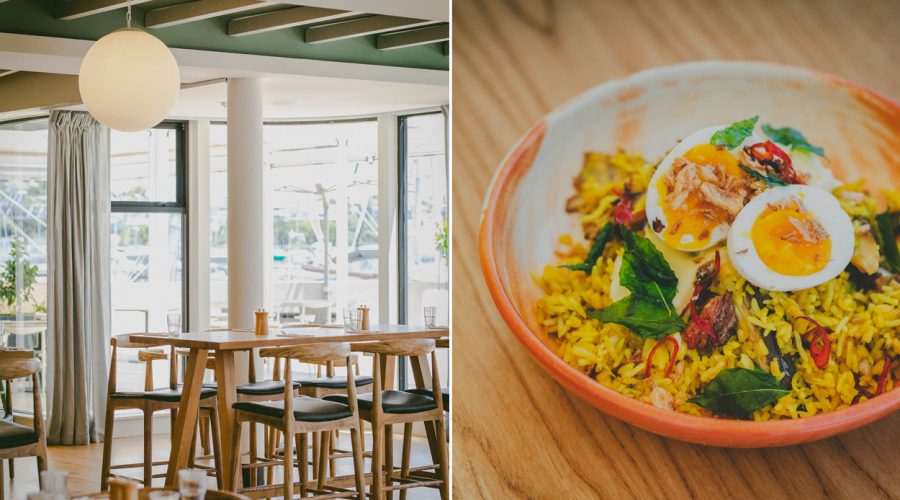 "We want Homeland to be a place where we can teach people about all the amazing produce that exists here, that they didn't even know was in the country," Gordon said in a recent television interview. He and Carruthers moved back from London for good in March this year, with Gordon having lived overseas for three decades, and while the chef known as the 'father of fusion cuisine' has been an ambassador for New Zealand ingredients all over the world for the bulk of his formidable career, he and Carruthers could see the need for more direct support on the ground.
With its prime waterfront location in Wynyard Quarter (in the site previously occupied by Mantells On The Water), Homeland makes an appealing choice for a meal any time of the day. A comprehensive menu of dishes made with regional, seasonal ingredients has been conceptualised by Gordon and is orchestrated by head chef Nagaraju Sunkara, also formerly of The Sugar Club. A new group of local suppliers will be highlighted every five to six weeks; currently, expect to find the likes of raw milk paneer from Southland, Cloudy Bay clams and vegetables from the gardens at Māngere-based Papatūānuku Kōkiri Marae.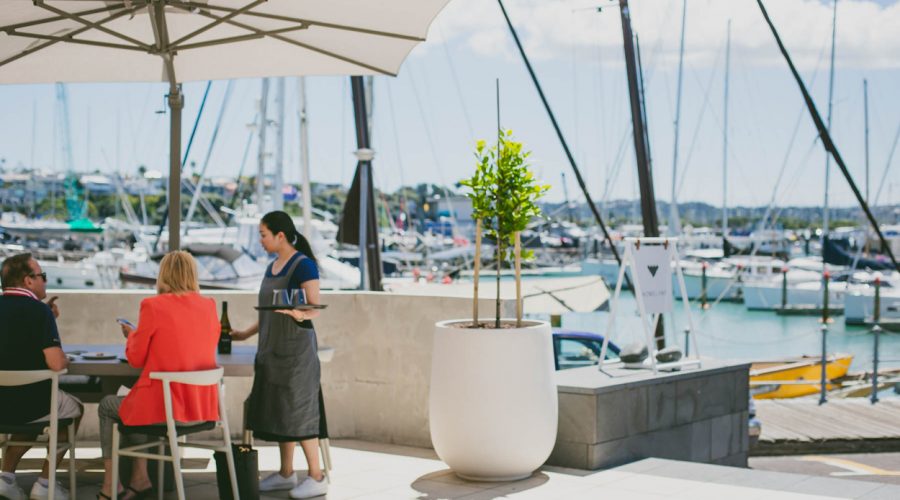 At breakfast time, on offer are comforting baked goods like date or three cheese scones with whipped butter; savoury brioches; plus a variety of inventive and enticing dishes from the kitchen — we like the sound of brown rice, miso, apple porridge with tofu cream and oat milk, or smoked kahawai kedgeree; clam fritters appeal, as do Gordon's famous Turkish eggs. Brunch expands to include the likes of a paua and cheddar toasted sandwich; wood-roasted artichokes with yuzu butter and chilli, the aforementioned paneer, grilled, with rocket, smoked cherry tomatoes, beets and macadamias; and sweets like baked basque cheesecake with roasted tamarillo.
The dinner menu also looks divine, with a slow braised lamb shoulder dish sitting alongside a miso-braised beef cheek with kūmara gnocchi and mascarpone; plus clams with silverbeet and quinoa in a coconut ginger miso broth and sides like wood-roasted kūmara with kawakawa pesto.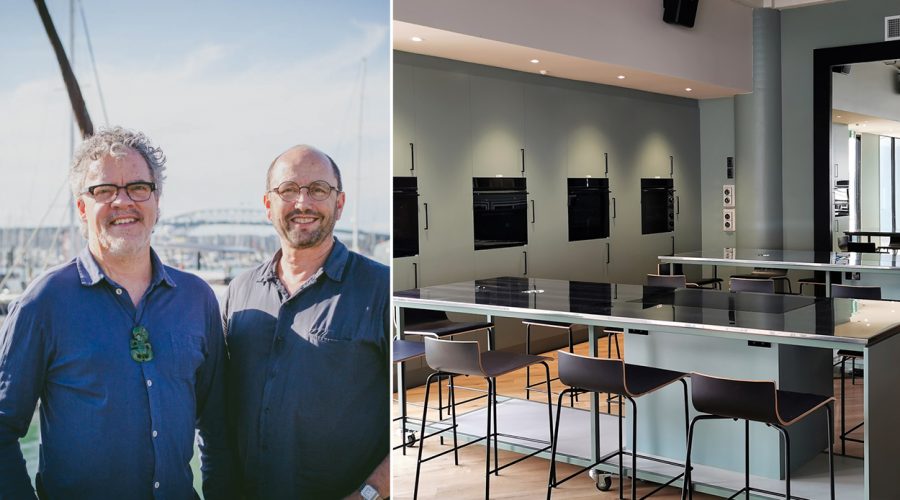 Homeland's cooking school will open to the public on the 6th of January, offering accessible yet useful lessons like how to become a master with pulses, how to whip up excellent salads, the secrets behind Gordon's extensive repertoire of baking, and more. Community days where different migrant communities gather to share recipes and food culture are also part of the plan for Homeland, drawing on and celebrating the rich culinary tapestry of our beautiful home.
Opening hours:
Wednesday: 7am – 3pm
Thursday: 7am – 3pm (till 9pm from 1st December)
Friday: 7am – 9pm
Saturday and Sunday: 8am – 9pm
Homeland
Pier 21, 11 Westhaven Drive,
Auckland CBD