Heading out of town? Many of us will be satisfying our wanderlust with a domestic mini-break, especially since most international travel is on hold. One of the best parts of traversing the country is sampling the amazing eateries New Zealand has to offer and, luckily for us, we're spoiled for choice when we step outside the usual culinary stomping grounds. For your gastronomic pleasure we have compiled a mouth-watering selection of the best cafes and restaurants, from Paihia to Dunedin, and several stops in between. Be sure to check eatery opening hours before you make a pitstop.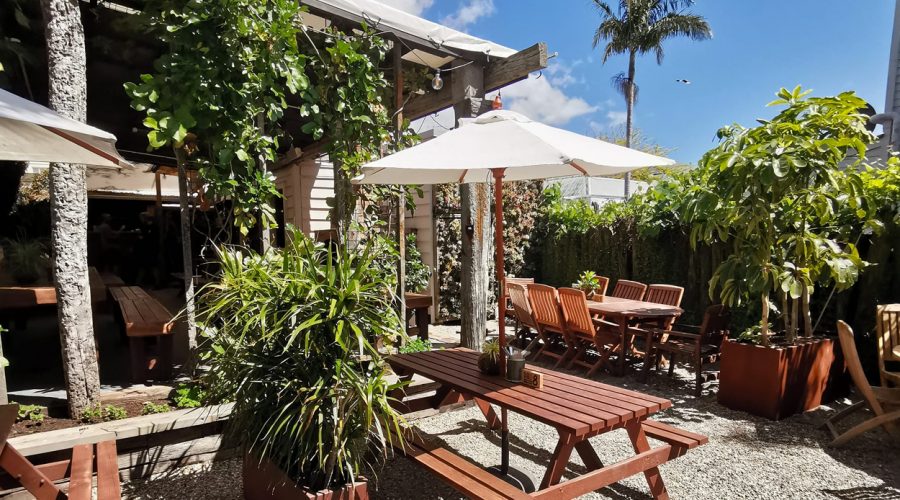 Hone's Garden
Russell
No matter the season, a woodfired pizza and a couple of beers at Hone's Garden always hits the spot. Located in the heart of Russell, we recommend exploring the charming town by foot, then parking up at a picnic table where you'll be well taken care of.
Charlotte's Kitchen
Paihia
With unparalleled waterfront vistas, an assortment of delicious sharing plates, and an impressive cocktail menu featuring the all-important expertly-made Negroni, this charming addition to the far North has become a regular stop on any discerning road-tripping itinerary.
McLeod's Pizza Barn
Waipu
Sampling the tasty lineup of brews at McLeod's Pizza Barn is crucial to any traveller, and so is getting stuck into its pizza. There's a laundry list of tasty options to try, from classics like the Margherita with basil pesto, tomato and a double helping of mozzarella to more creative flourishes like the Workhorse with salami, pepperoni, artichoke, gherkin and olive tapenade.
Hallertau Beer Garden
Kumeu
There's no denying that the titivated incarnation of this long established brewery is worthy of an afternoon in Riverhead. With an outdoor kitchen serving up everything from pizzas to Scotch fillet with smoked beef doughnuts, you'll come for the giant connect four in the playground and stay for the brewed on-site beer-fuelled carousing.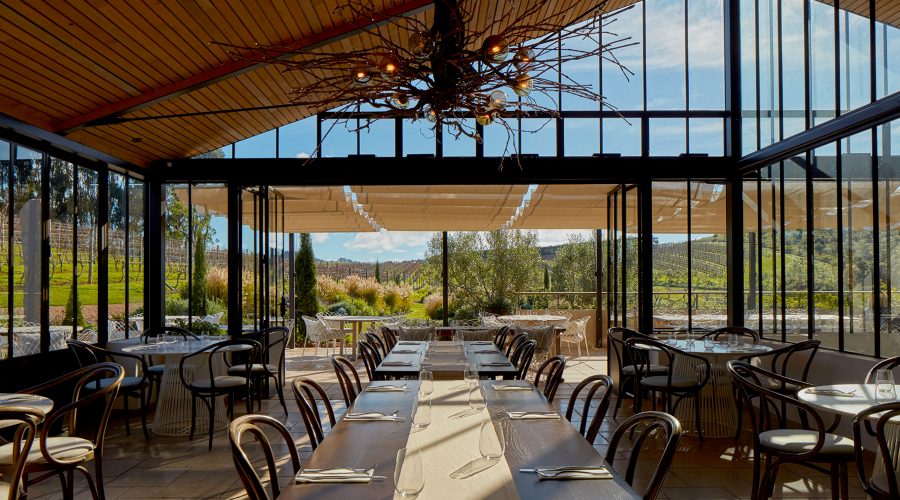 Tantalus
Waiheke Island
Converting a tired old site in Onetangi into a spectacular new winery and restaurant has worked extremely well for Tantalus. Since they opened their impeccable new space in 2016, Tantalus has gone on to be widely loved for its stunning building (the work of Cheshire Architects) inventive food and top-notch wines, winning the award for Best on Waiheke at the inagural Denizen Hospo Heroes awards. For more excellent Waiheke eateries, visit our round-up here.
372
Waiheke Island
Locals and visitors alike seriously rate 372, the bustling restaurant boasting a superb sea view and unparalleled proximity to the beach. With thoughtful, produce-driven fare that's simultaneously familiar and elevated, this restaurant is the perfect place to stop for a long lunch or relaxed dinner.
Wharf Road Cafe
Coromandel Town
If you find yourself in the always excellent Coromandel, make a beeline to Wharf Road Cafe. With a perfectly balanced menu which spans the likes of French toast to Turkish eggs, this delightful cafe is sure to please.
Luke's Kitchen
Kuaotunu
This eatery in Kuaotunu, Whitianga, is the ultimate laid-back destination adored by holiday-goers from all parts of the Coromandel. Admire the million dollar view as you enjoy craft beers and devour smoky wood-fired pizzas.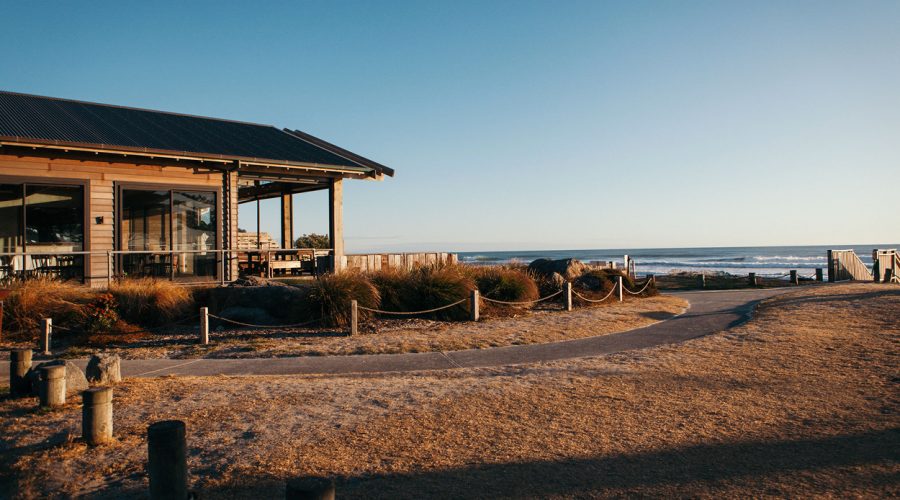 Flatwhite Cafe
Waihi
This Shaw Road destination is so much more than just a perfect coffee refuelling stop, set to the sounds of the rolling surf. While the fish and chips are truly excellent, the Kai Moana pizza with mussels, fresh fish, calamari, lemon pepper and aioli is unbeatable and best devoured with feet firmly planted in the sand. Add it to your bucket list.
Banh Mi Caphe
Hamilton
Hamilton natives Anh and Pat Chaimontree do an outstanding job plying the people of Hamilton with their delicious Vietnamese eats. Trained in the addictive cuisine since watching her grandmother cook as a child, Anh has carefully honed her craft to creatively deliver flavoursome, family-style fare, from street food dishes through to fresh noodles and salads.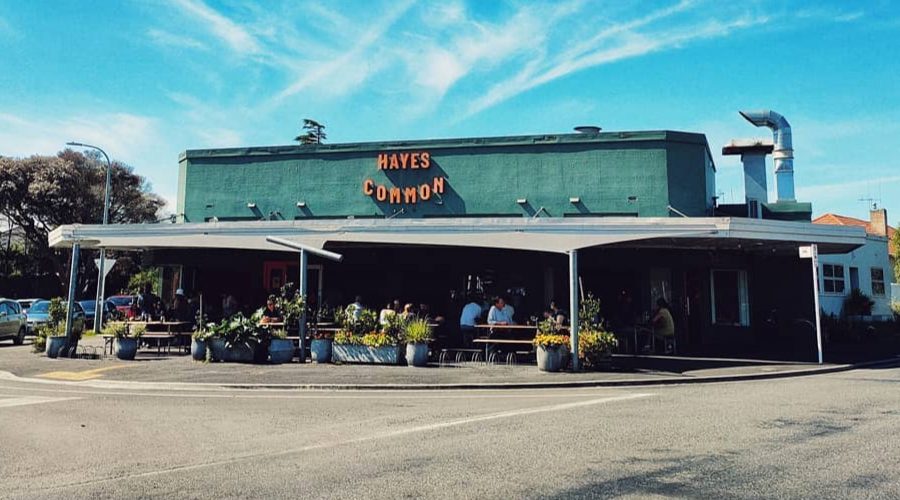 Hayes Common
Hamilton
Quite likely the best thing to happen to the 'Tron since the Botanical Gardens, Lisa and Brent Quarrie's cafe by day and gastropub by night — complete with glittering hand-blown Monmouth glass pendants overhead — is a highlight within the burgeoning artisanal food scene. What more would you expect from the owners of the award-winning River Kitchen?
The Shack Raglan
Raglan
The perfect spot en route to the West Coast beach, it's easy to see why The Shack is a favourite among locals. Open for breakfast and lunch, the rustic menu is filled with favourites like housemade granola, bagels and the Hungry Surfer burger. There are also vegan and gluten-free options aplenty, ensuring no diner is left behind.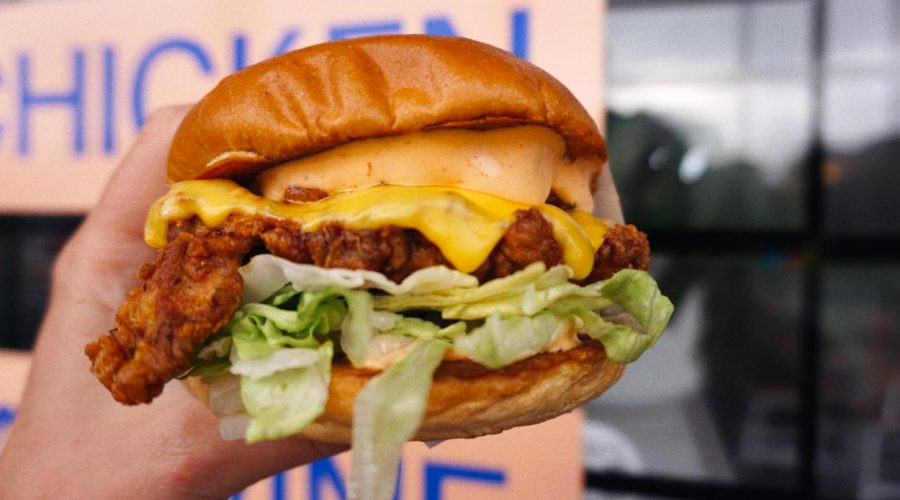 Palace
Mt Maunganui
It would be rude not to visit Palace if you are taking a trip to the Mount. This burger restaurant is a Mt Maunganui icon and some dedicated Aucklanders claim that they have driven down JUST to get a taste of its double cheeseburger (it's that good).
State Pasta
New Plymouth
Where better for a pasta pitstop than this New Plymouth newbie? Specialising in handmade pasta, State Pasta knocks it out of the park with its simple yet irresistible creations. You'll also find antipasti, wine on tap and a delectable gelato selection — all the ingredients for a deliciously successful meal.
Bistronomy
Napier
Fresh, foraged flavours are what you will find at Napier's contemporary restaurant, Bistronomy. The menu changes along with the season and the dishes only feature the best of the best ingredients, ensuring that everything that comes out of its kitchens is top quality.
Vinci's Pizza
Napier
Run by none other than Mr Vinci himself, this Napier hotspot is serving up pizza pie just as it should be; big, thin-crusted and extremely tasty. Lord knows we love a good slice of the aptly named Banger.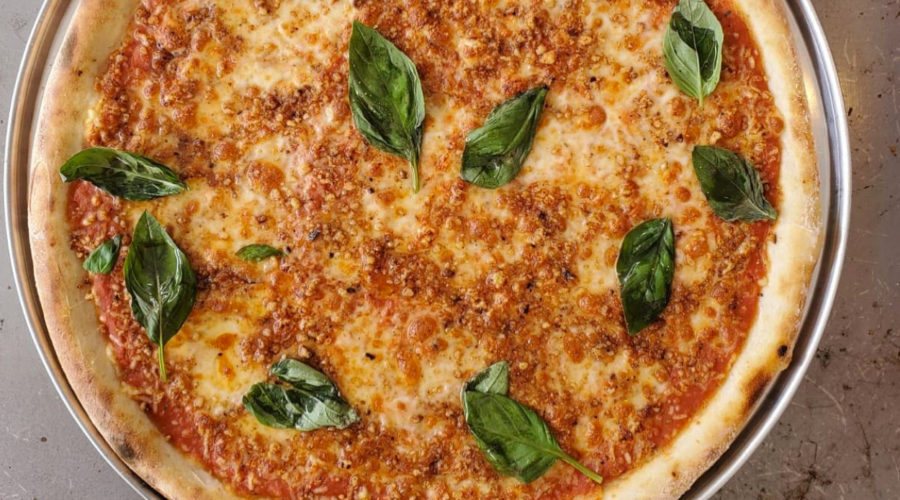 Mary's
Havelock North
New to the heart of Havelock North is Mary's, a delicious and down-to-earth restaurant and wine bar. Clever yet concise, the menu features a succinct selection of bites and main plates (think burgers, gnocchi and local seafod), along with wines from the region and cocktails.
Loretta
Wellington
Not only is Wellington the capital of New Zealand, but it's also the foodie capital of our country. Visiting this city just to do a food tour is completely appropriate and more common than you might think. One of our favourite spots is Loretta. The all-day eatery serves up simple but expertly done dishes including a chicken schnitzel that is out of this world.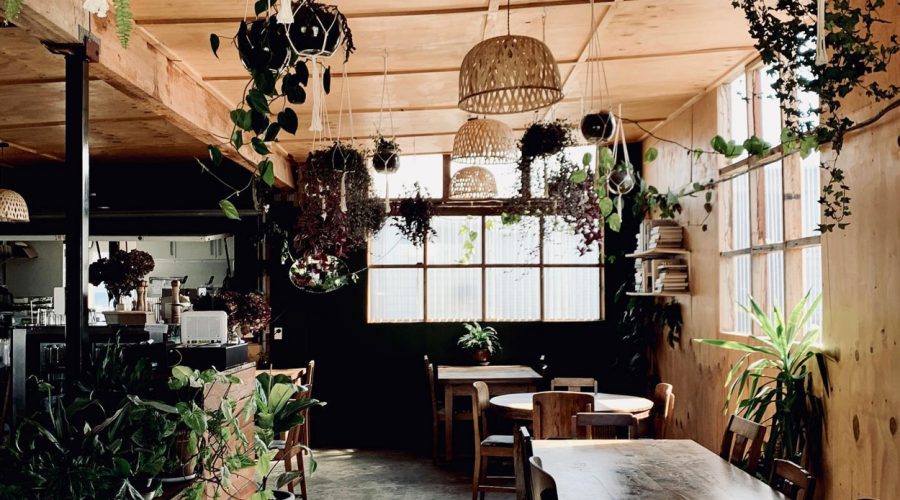 Gatherer
Hokitika
If you're travelling through the West Coast, be sure to stop in at Gatherer Wholefoods & Bar where you'll find tasty, predominantly plant-based dishes with a Mexican flavour influence.
Earl
Christchurch
While Northern Hemisphere travel is off-limits, Earl will transport you with its European bistro-style classics and warm, welcoming atmosphere. The all-day eatery and wine bar is a must-visit for fans of unpretentious food with an emphasis on flavour and premium ingredients.
Alfred
Christchurch
Must-visit Merivale bar Alfred boasts a focus on natural and organic wines, and a succinct yet inventive menu of small plates — think roasted fig with smoked ricotta and vincotto, fire-roasted beetroot and brick chicken with charred cos and tarragon puree.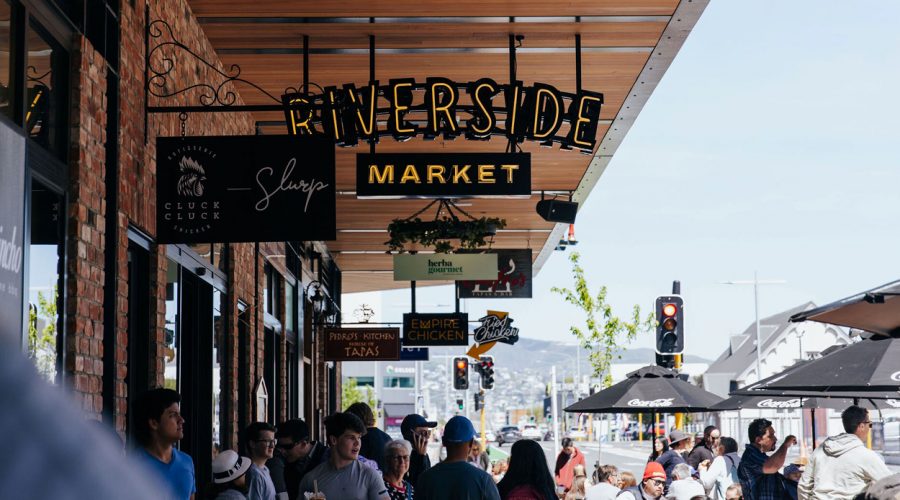 Riverside Market
Christchurch
Open seven days, this bustling covered food market will take your tastebuds around the world, from Indian dosa to Nepalese momo dumplings; Spanish tapas to gelato and crepes. Also ideal if your dining companions all have different food cravings.
Aosta
Arrowtown
With a menu inspired by the intricate cooking techniques of Northern Italy and showcasing premium, Central Otago produce, Aosta is the South Island venture from renowned chef Ben Bayly. Putting a Kiwi spin on fine Italian food, this incredible restaurant has become a fast favourite among locals and visitors alike.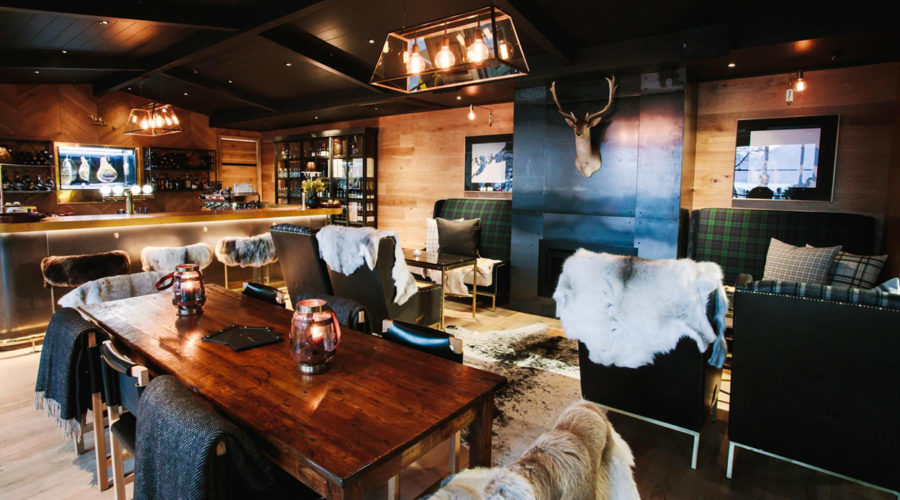 The Lodge Bar
Queenstown
An extension of the Rodd & Gunn clothing empire, The Lodge Bar is the place to sample the best food and wine our country has to offer. Located on the lakefront side of their retail store, the picturesque setting is made all the better by the seasonal menu, designed by famed Kiwi chef Matt Lambert, formerly of New York City's Michelin-starred Musket Room. For more excellent Queenstown eateries, discover our comprehensive round-up here
Moiety
Dunedin
A trip to Dunedin wouldn't be complete without a visit to Moiety, a sophisticated restaurant located in the historic warehouse precinct. With its five-course offering flawlessly showcasing local produce at its finest, each plate is like a work of art.
Side-on
Dunedin
This sweet spot serves up all matter of goodies we simply can't resist. With the likes of sourdough loaves, freshly baked pastries and lush bowls of pasta, there's something for everyone to enjoy both dine-in and takeaway.