Heading out of town? One of the best parts of traversing the country is sampling the amazing eateries New Zealand has to offer and, luckily for us, we're spoiled for choice when we step outside our usual culinary stomping grounds. For your gastronomic pleasure, we have compiled a mouth-watering selection of the best cafes and restaurants, from Paihia to Dunedin, and several stops in between. Be sure to check the opening hours before you make a pit stop — especially as long weekends and holiday hours come into play.
NORTHLAND | BAY OF PLENTY & COROMANDEL | WAIKATO & TARANAKI | HAWKE'S BAY | WELLINGTON | NELSON & MARLBOROUGH | CANTERBURY | OTAGO | SOUTHLAND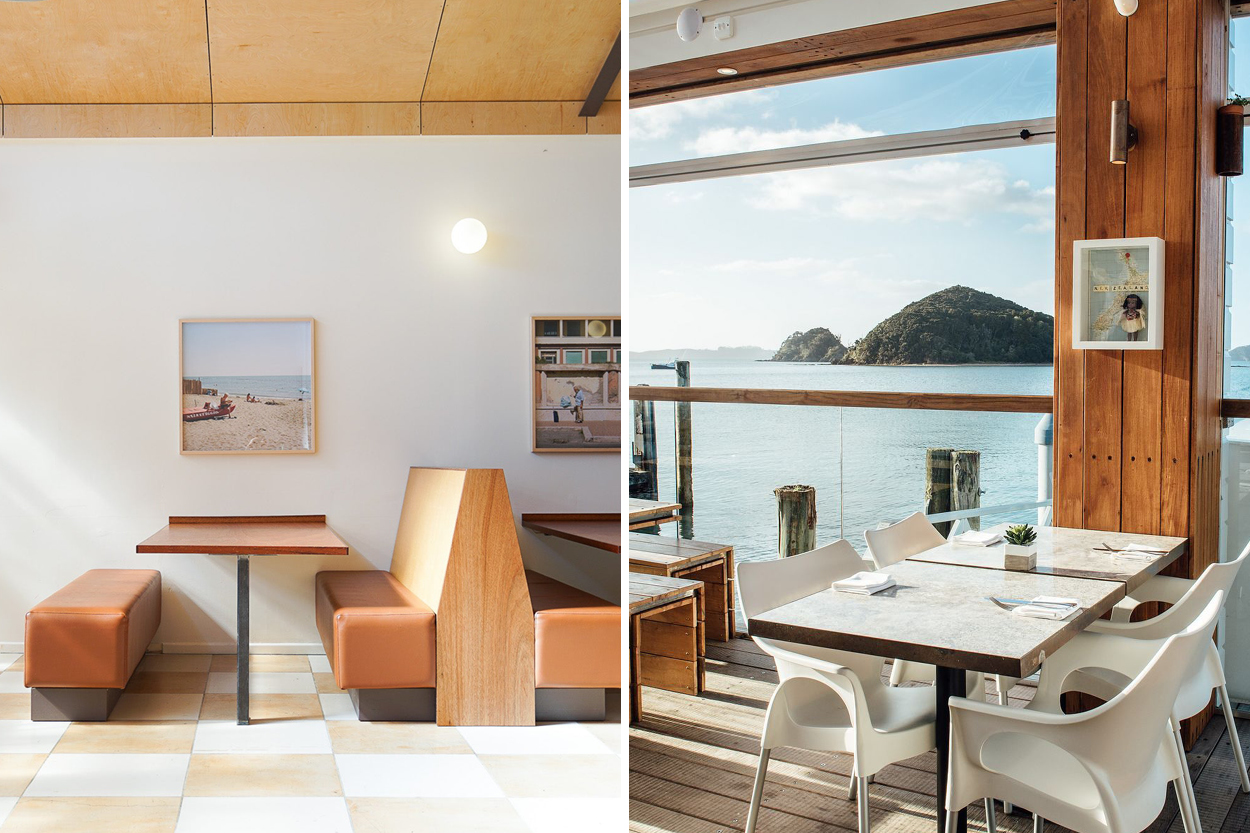 Northland
Hone's Garden
Russell
No matter the season, a woodfired pizza and a couple of beers at Hone's Garden always hits the spot. Located in the heart of Russell, we recommend exploring the charming town by foot, then parking up at a picnic table where you'll be well taken care of.
Charlotte's Kitchen
Paihia
With unparalleled waterfront vistas, an assortment of delicious sharing plates, and an impressive cocktail menu featuring the all-important expertly-made Negroni, this charming addition to the far North has become a regular stop on any discerning road-tripping itinerary.
Local Talent Taverna
Whangārei
Having just opened this March, Local Talent Taverna beckons visitors with its unpretentious charm and a menu brimming with Mediterranean flavours. In this unassuming space, Matt Hawkes (of Wellington's cult-favourite Mason) captures the essence of Northland's local produce, with a distinctly European flair.
McLeod's Pizza Barn
Waipu
Sampling the tasty lineup of brews at McLeod's Pizza Barn is crucial to any traveller, and so is getting stuck into its pizza. There's a laundry list of tasty options to try, from classics like the Margherita with basil pesto, tomato and a double helping of mozzarella to more creative flourishes like the Workhorse with salami, pepperoni, artichoke, gherkin and olive tapenade.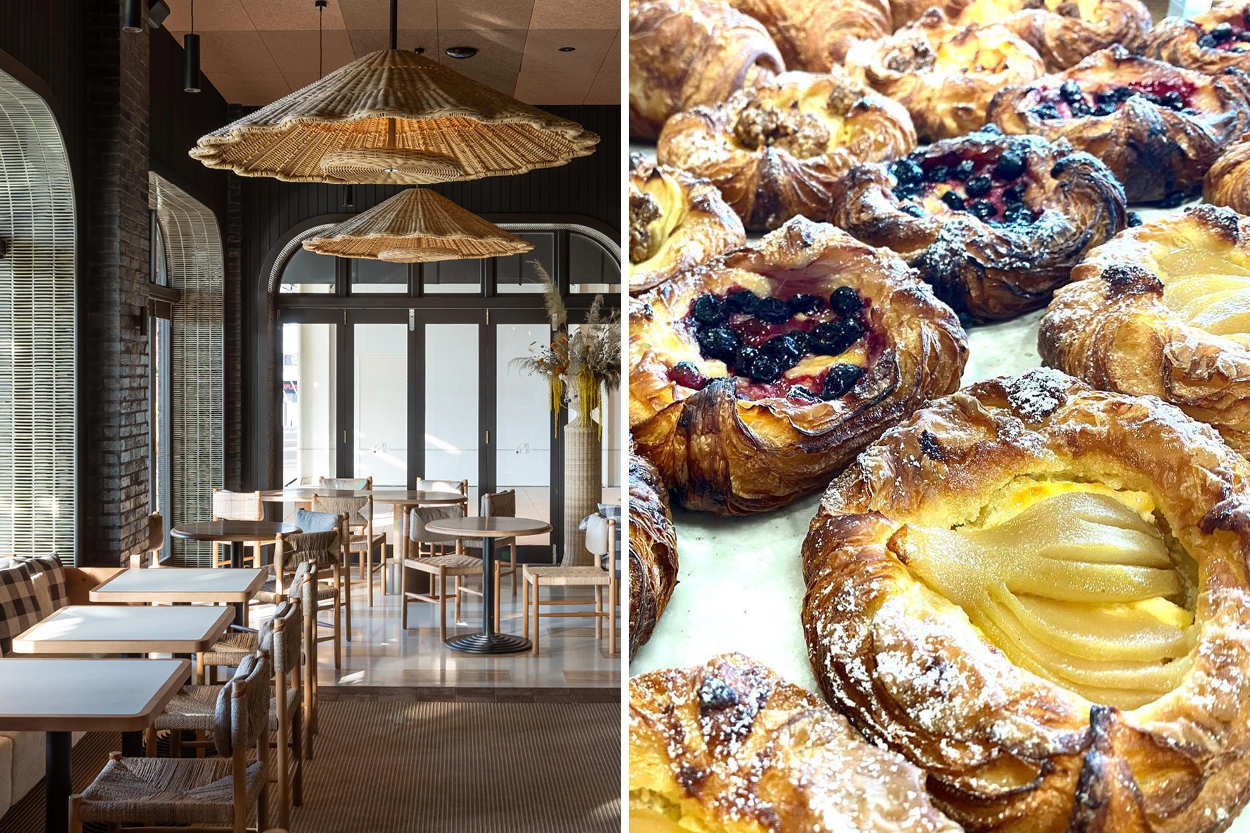 Bay of Plenty & Coromandel
Flatwhite Cafe
Waihi
This Shaw Road destination is so much more than just a perfect coffee refuelling stop, set to the sounds of the rolling surf. While the fish and chips are truly excellent, the Kai Moana pizza with mussels, fresh fish, calamari, lemon pepper and aioli is unbeatable and best devoured with feet firmly planted in the sand. Add it to your bucket list.
Luke's Kitchen
Kuaotunu
This eatery in Kuaotunu, Whitianga, is the ultimate laid-back destination adored by holiday-goers from all parts of the Coromandel. Admire the million-dollar view as you enjoy craft beers and devour smoky wood-fired pizzas. Destinations like this are a reminder that some humble restaurants are legacy for good reason.
George
Mount Maunganui
Found a few footsteps back from the beach, George is the kind of cafe we would inhabit if we lived in The Mount all the time. With a cabinet and menu both filled with foods so delicious you wouldn't know they were plant-based, it is a humble favourite for those in the know.
Picnicka
Tauranga
Found in Central Tauranga, but still only a stone's throw from the famed beaches of Mount Maunganui, Picnicka is a new-ish (opened mid-last year) Denizen favourite in this neck of the woods. Weekend brunches here are some of the most enticing in the region, and come dinner time, the impressive woodfire makes its mark on the menu, offering a truly memorable experience for all.
Breadhead
Tauranga
Breadhead, the bakery born out of Love Rosie Bakery, has recently expanded from a small shop into a charming cafe, offering a space for customers to savour their heavenly bread and pastries. With Brent Beamish's self-taught baking skills at the forefront, Breadhead is enticing with its array of treats, including miso tahini sourdough, fluffy pastries and doughy-soft sandwiches, all crafted with a commitment to quality ingredients and attention to detail.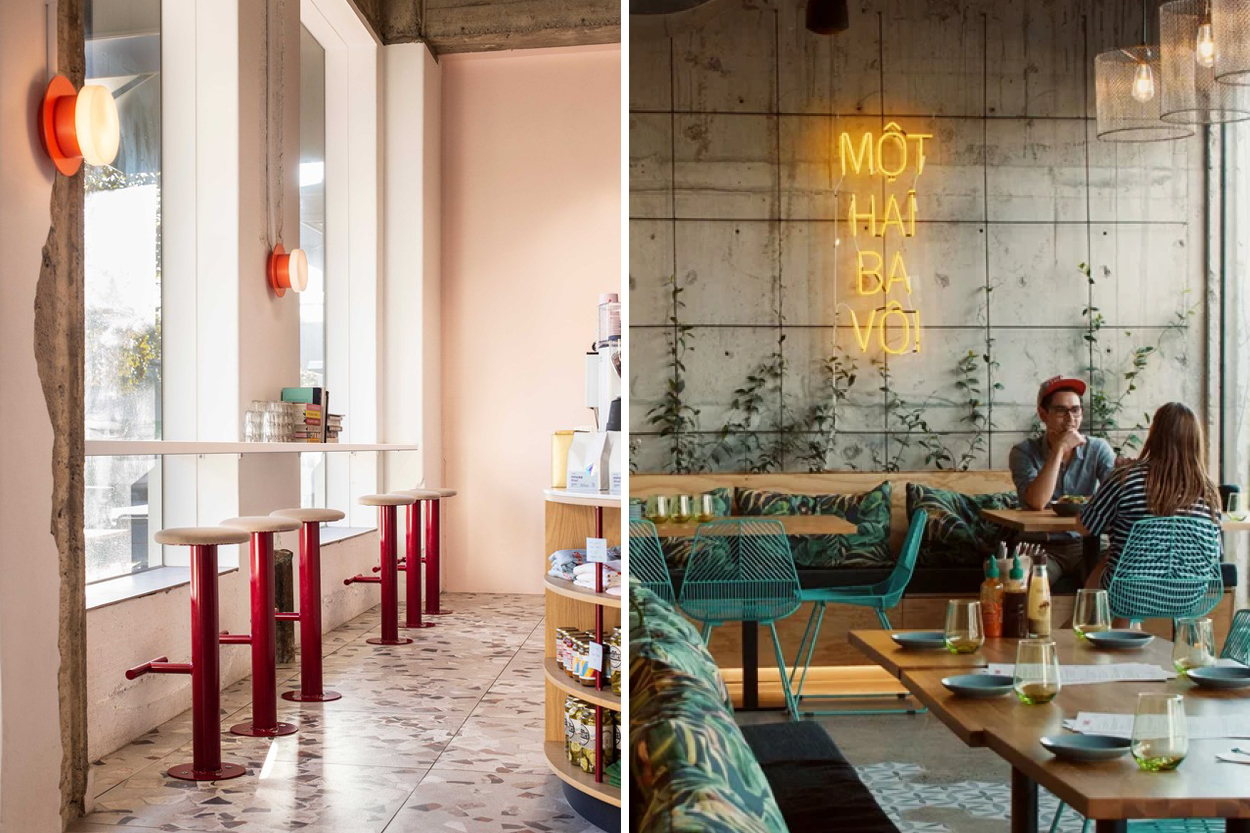 Waikato & Taranaki
Rock-It Kitchen
Raglan
Just out of the township, as you head towards the surf break, everything about this destination feels totally Raglan. Fresh, organic food and afternoon beers on the lawn are a perfect way to while away the weekend. Live music is just a bonus.
The Shack Raglan
Raglan
The perfect spot en route to the West Coast beach, it's easy to see why The Shack is a favourite among locals. Open for breakfast and lunch, the rustic menu is filled with favourites like housemade granola, bagels and the Hungry Surfer burger. There are also vegan and gluten-free options aplenty, ensuring no diner is left behind.
Cream Eatery
Hamilton
Whether you seek the perfect pick-me-up with their invigorating coffee and seriously good cakes or crave a truly gratifying lunch, this joint has you covered. With a laser focus on bold, robust flavours, Cream Eatery takes pride in crafting dishes that showcase the true essence of ingredients, allowing their natural allure to shine through every bite.
Banh Mi Caphe
Hamilton
Hamilton natives Anh and Pat Chaimontree do an outstanding job plying the people of Hamilton with their delicious Vietnamese eats. Trained in the addictive cuisine since watching her grandmother cook as a child, Anh has carefully honed her craft to creatively deliver flavoursome, family-style fare, from street food dishes through to fresh noodles and salads.
Hayes Common
Hamilton
Quite likely the best thing to happen to the 'Tron since the Botanical Gardens, Lisa and Brent Quarrie's cafe by day and gastropub by night — complete with glittering hand-blown Monmouth glass pendants overhead — is a highlight within the burgeoning artisanal food scene.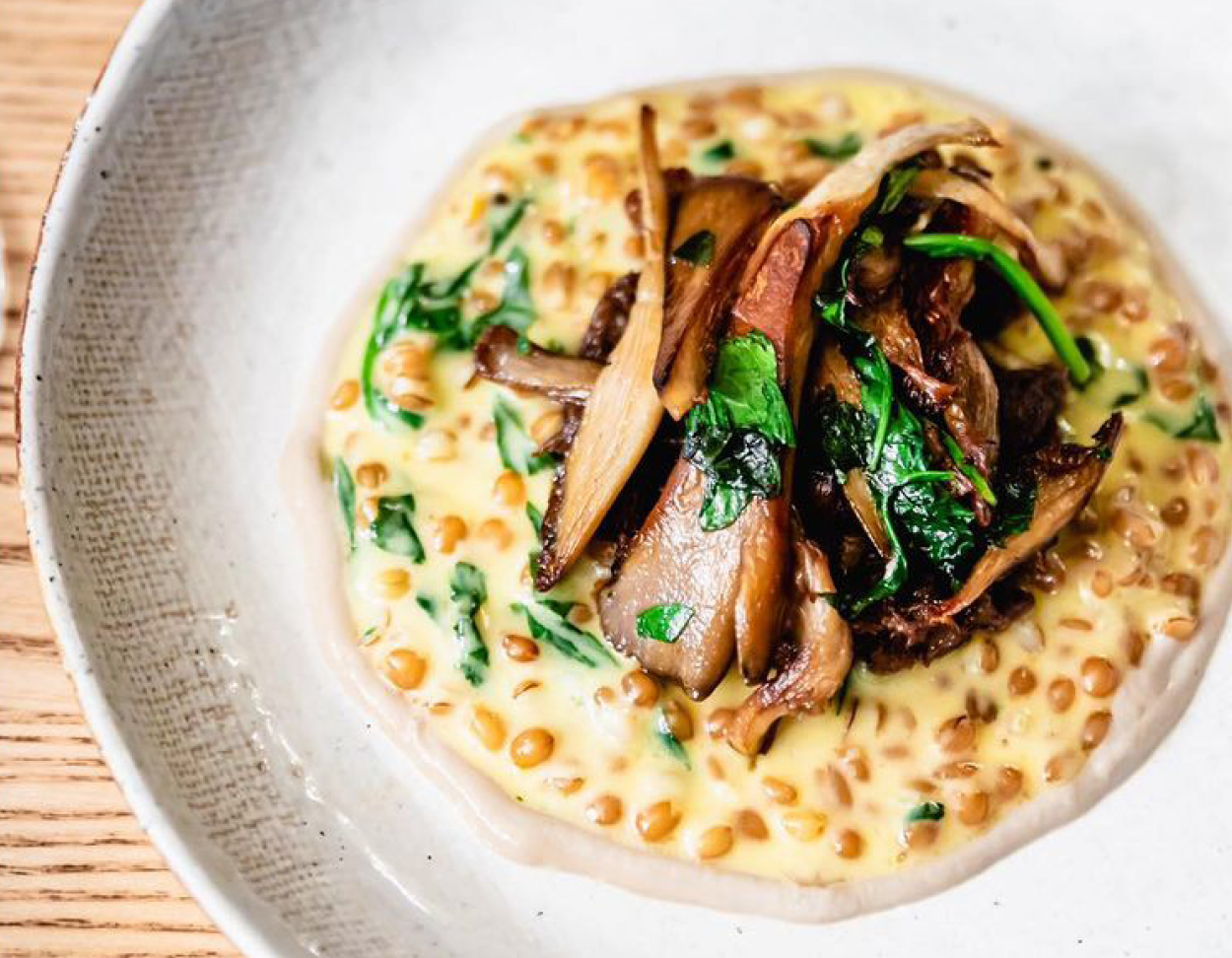 Embra
Taupō
A rarity in these parts, Embra's unflinching offering is easily on par with some of the best in major cities, and it's small boutique and back-street nature makes it all the more endearing. Boasting a celebration of modern Kiwi cuisine, French and British cooking techniques and locally grown produce, the set menu is a constantly evolving work of culinary art.
Cafe Baku
Taupō
Less of a destination and more of an essential for those passing through, Cafe Baku's plentiful cabinet offerings never fail to impress. From housemade salads to fresh, stuffed sandwiches (and the hallowed Allpress coffee), it is as reliable as it is enjoyable.
Zephyr
Gisborne
Zephyr is the epitome of Gisborne's growing surf culture. The plant-based cafe is the brainchild of four friends who wanted to use delicious food to better the world. Perfect for a post-swim smoothie bowl, or the beloved Brekky Burritos, this Wainui Beach outpost feels straight out of Byron Bay.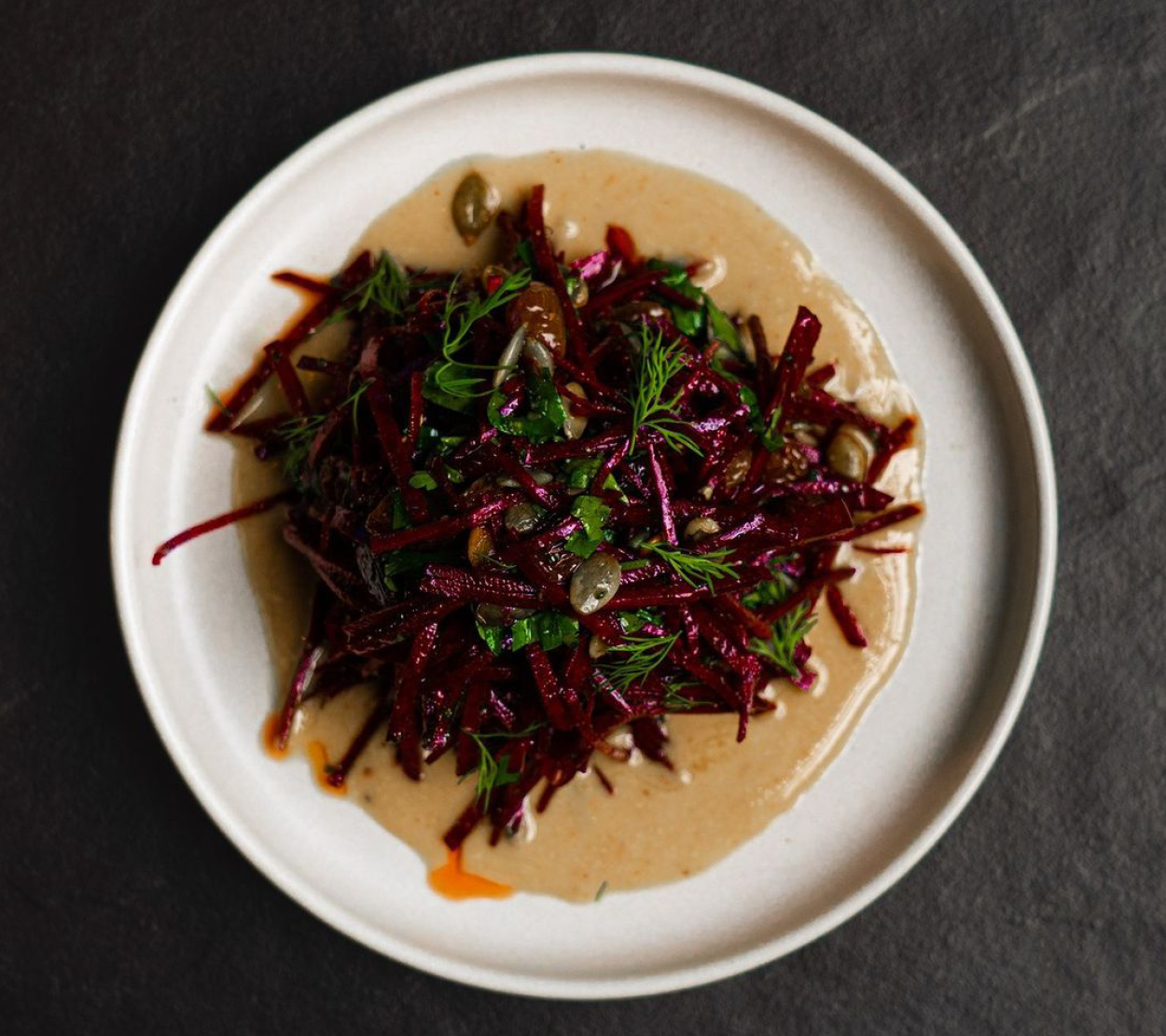 Social Kitchen
Taranaki
This eatery quickly reached stalwart status in Taranaki for exhibiting nothing short of brilliance. Loved by locals as much as it is us out-of-towners, the bistro offers a new take on shared dining that always promises deliciousness.
The Ōkato
Taranaki
The Ōkato is a newly renovated, historic hotel just south of Taranaki. Its flagship eatery, Little Trench, and soon-to-come bar, Trencherman, offer some of the most divine food we'd never expect to find in this corner of town. Think salmon and egg toasts, homebaked gluten-free cakes, and coffee you can rely on (a long road trip essential).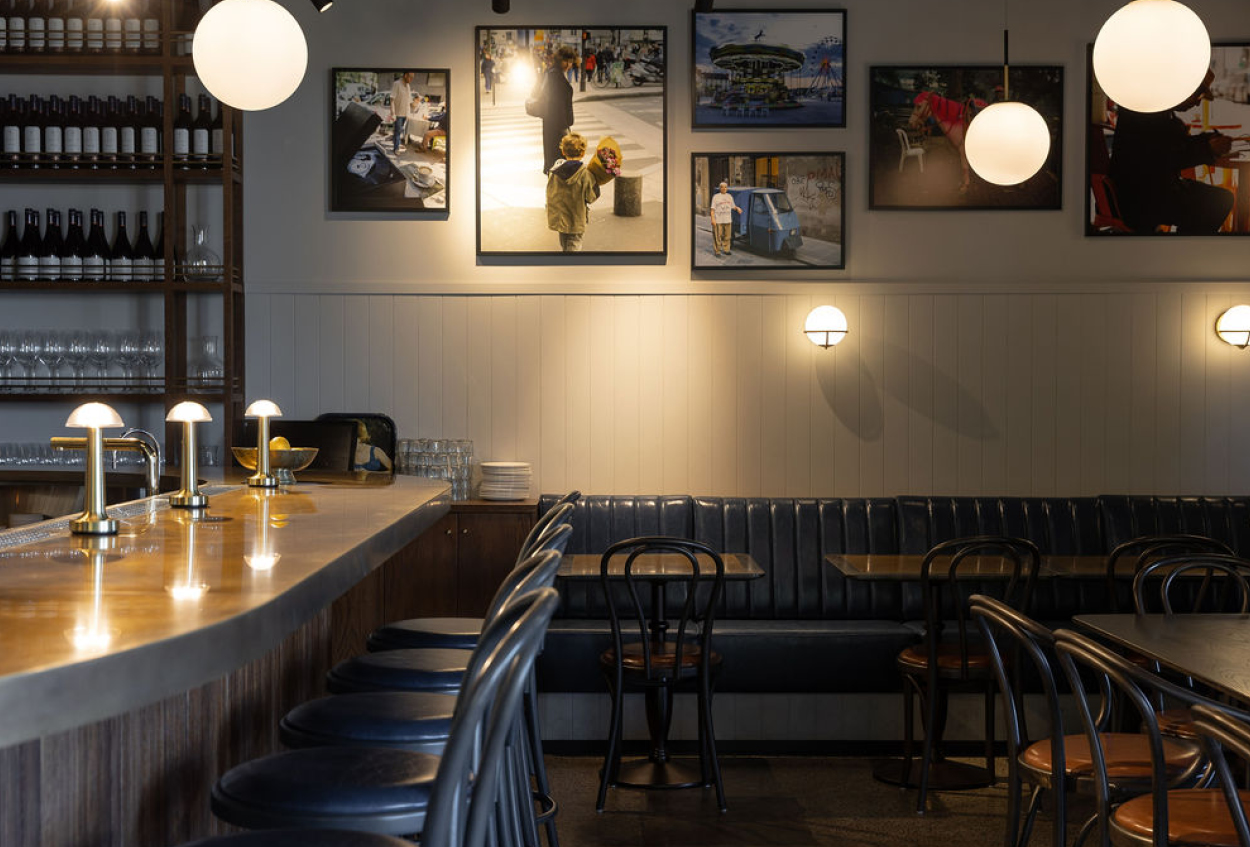 Hawke's Bay
Black Barn Bistro
Havelock North
After enduring extensive damage from a fire last February, Black Barn Vineyards' bistro has emerged from the ashes, presenting a renewed ambience and an evolved menu. Chef Regnar Christensen crafts a culinary journey that features delights such as chicken and duck terrine with tiger milk mustard, fish of the day with rigatoni and crayfish sauce and a caramelised crepe adorned with burnt orange caramel and velvety vanilla ice cream. Perfect long weekend dining, we say.
Bistronomy
Napier
Fresh, foraged flavours are what you will find at Napier's contemporary restaurant, Bistronomy. The menu changes along with the season and the dishes only feature the best of the best ingredients, ensuring that everything that comes out of its kitchens is top quality.
Vinci's Pizza
Napier
Run by none other than Mr Vinci himself, this Napier hotspot is serving up pizza pie just as it should be; big, thin-crusted and extremely tasty. Lord knows we love a good slice of the aptly named Banger.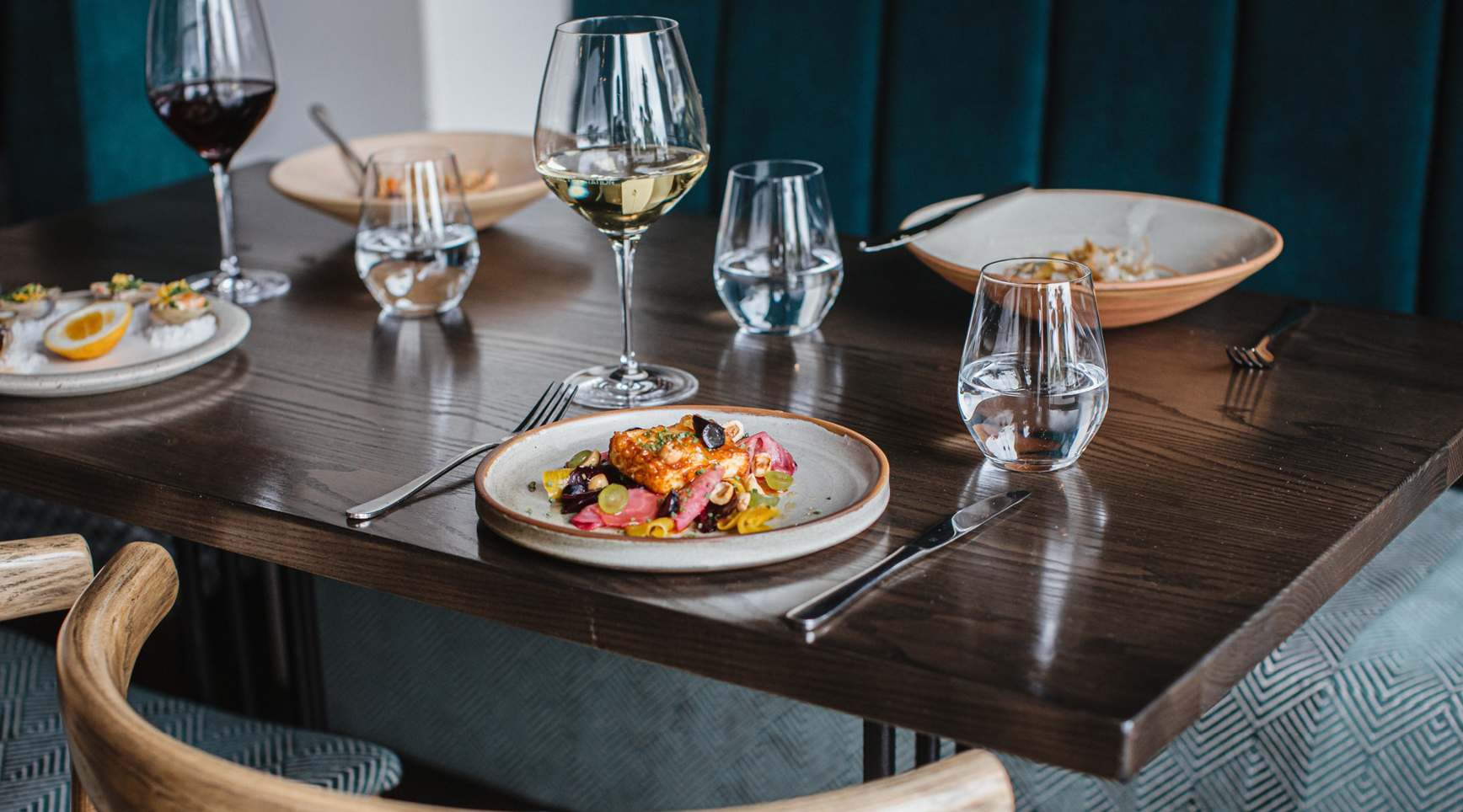 Central Fire Station Bistro
Napier
If you're looking for something different from the usual winery-based dining in Hawkes Bay, Central Fire Station Bistro in Napier is serving up a crowd-pleasing menu. In one of the art deco buildings that make the city so quaint, and like all good eateries, there's a strong focus on local, seasonal produce, a fitting choice as the region is abundant with its offerings. We recommend the spiced lamb rump, just as the weather begins to cool off.
Mary's
Havelock North
New to the heart of Havelock North is Mary's, a delicious and down-to-earth restaurant and wine bar. Clever yet concise, the menu features a succinct selection of bites and main plates (think burgers, gnocchi and local seafood), along with wines from the region and cocktails.
Sazio
Hastings
Handmade pasta is the name of the hunger game at Sazio, a contemporary and welcoming bar and eatery in the heart of Hastings.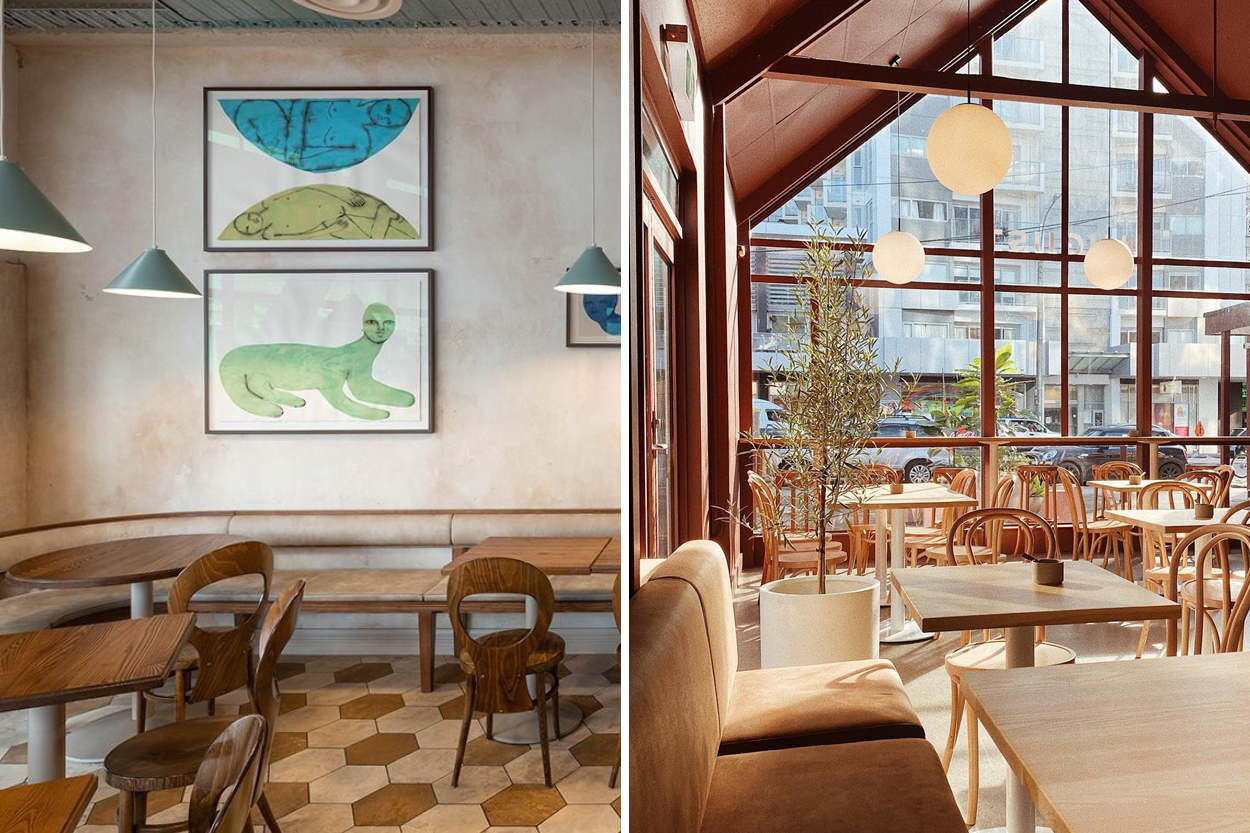 Wellington
GPO
Wellington
GPO transcends the boundaries of hotel dining by offering an enchanting retreat for indulging in modern European cuisine. With a menu that showcases hand-pinched butternut ravioli, spear-caught butterfish and organic sourdough with cacio e pepe butter, this culinary gem beckons any traveller seeking something new.
August
Wellington
Taranaki Street's August Eatery has all the makings of a new classic. The menu feels a little Honey Bones-esque while still offering its own slant on staples like Istanbul Eggs and pappardelle pasta for breakfast.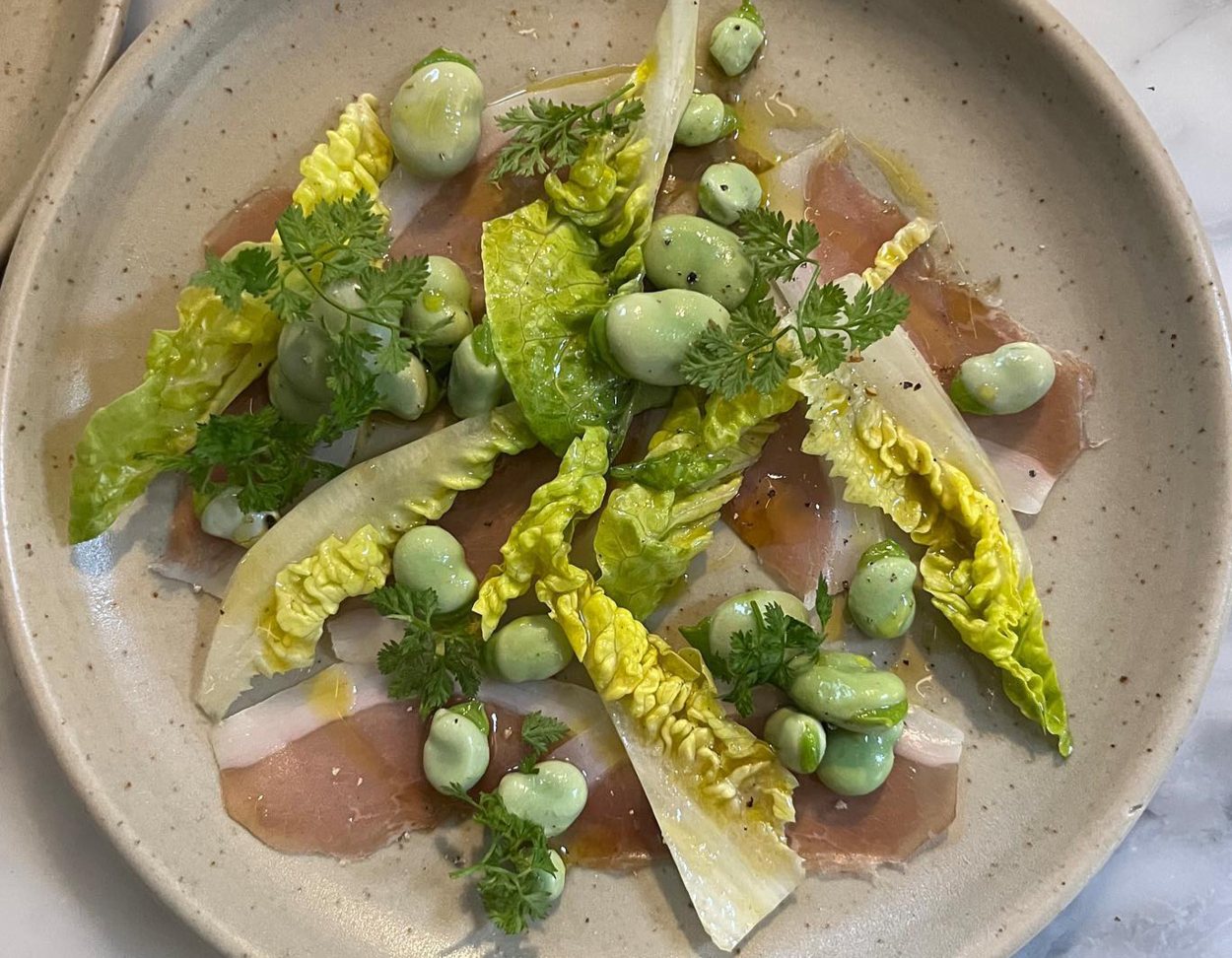 Rita
Wellington
Taking up residence on Aro Valley's main drag, this intimate 30-seater restaurant feels more akin to a delicious dinner party with friends. The set menu evolves every day, focussing on (as they all do) fresh, seasonal produce that pays homage to the surrounds. With two sittings every night, while the menu is never guaranteed, the execution is always delightful.
Highwater Eatery
Wellington
Found tucked away in lower Cuba Street, the open kitchen's crown jewel is the charcoal oven imported from Spain, which informs everything Mediterranean inspired on the menu. Complete with local craft brews and an excellent wine list, it's an intimate destination we recommend for lunch and dinner.
Kisa
Wellington
Kisa is Wellington's answer to fresh, Middle Eastern fare. With a prime corner position on the infamous Cuba Street, the menu is casual yet chic, beginning with an impressive dips menu that extends all the way to indulgent dishes designed to share.
Margot
Wellington
Taking up residence where former cult-favourite Mason once stood, Margot's menu describes itself as a seasonal work in progress. It is part wine bar, part dining destination, that offers an ever-changing raft of sumptuous small plates to share. Lately, we've loved the fried butternut squash, and it would be a mistake not to order a bowl of stracciatella to start.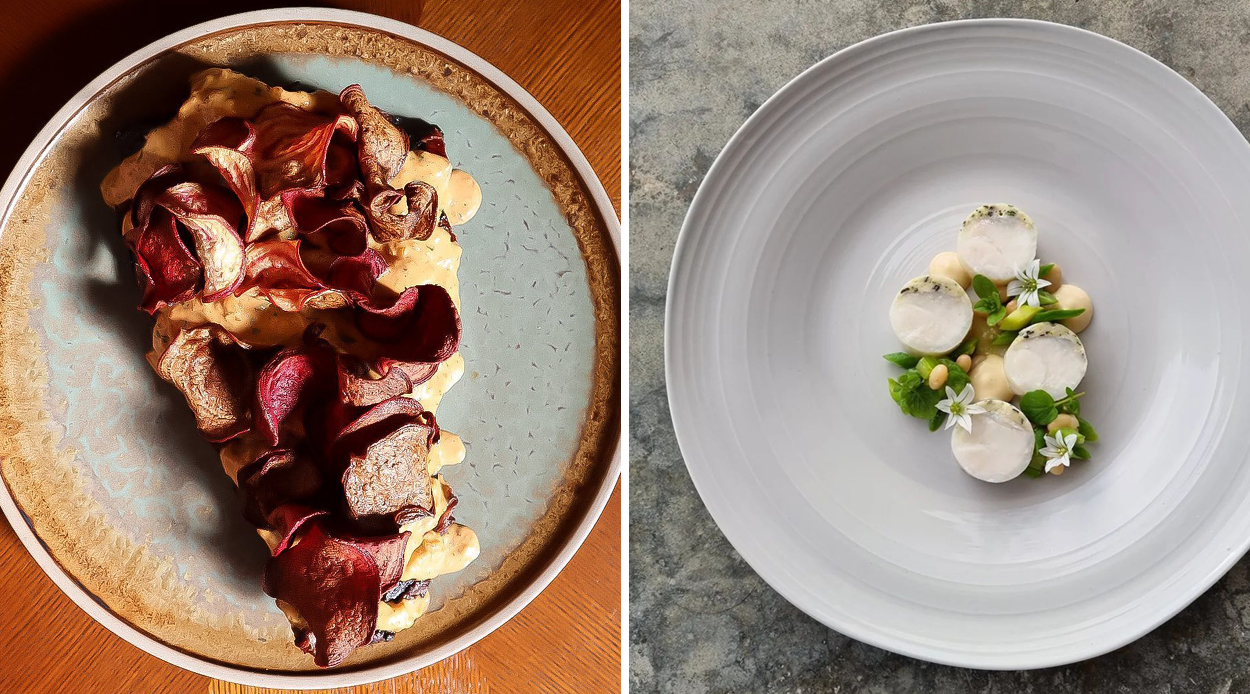 Nelson/Marlborough
Dada Manifesto
Takaka, Golden Bay
It comes as a great surprise to most that some of the best food we've ever eaten hails from an intimate Golden Bay kitchen, but this is the kind of praise we would be hesitant to throw around lightly. Dada Manifesto is a cute and quirky restaurant-cum-bar in the centre of Golden Bay, where the menu is a reflection of the region's eccentric heart, presented as delicious, modern fare that one could only describe as flawless. It's far flung, yet non-negotiable.
The Mussel Inn
Onekaka, Golden Bay
Built by the Dixon family, who felled their own trees, The Mussel Inn is an off-beat institution in Onekaka that brews its own beer, serves wholesome fare and features live music.
Arden
Nelson
With a menu of imaginative seasonal dishes designed for sharing, accompanied by a thoughtfully curated wine selection, including rare and natural wines available at their adjacent wine shop, Porta Via, Arden invites you to indulge in a gastronomic experience that celebrates the richness of local produce and intimate dining.
Le Plônc
Nelson
Fine European cuisine hasn't always been synonymous with Nelson, but Le Plonc's inspired offering is worth discovering. (In fact, it has quickly made it one of the best restaurants in New Zealand.) Using local wildlife photographer Craig Potton's works as the starting point (whose gallery is co-incidentally next door), the degustation menu is complemented with divine French wines, culminating in a truly memorable meal.
Boat Shed Cafe
Nelson
Appearing to levitate above the water on Nelson's winding waterfront, Boat Shed's seasonally inspired menu celebrates elevated New Zealand produce every day. Here, make the most of the nearby port's bounty with freshly caught seafood, and an outlook that truly feels like summer, no matter the weather.
Hopgoods & Co
Nelson
Hopgoods & Co is a Nelson institution, with the bistro taking up residence in the heart of the city, serving seasonally based bistro-style food with the best of the region's artisan produce. Intimate and chic, it's always delicious.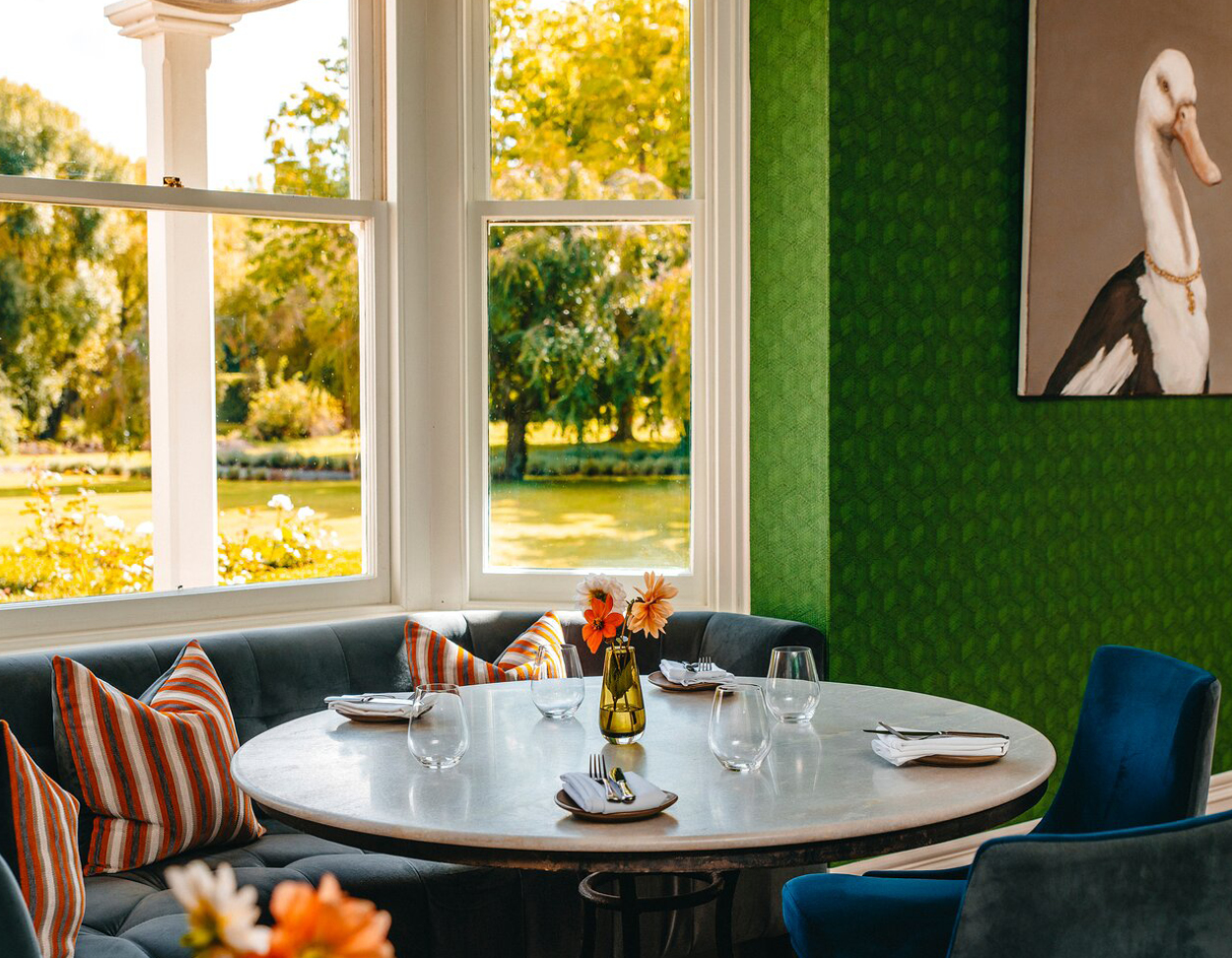 Harvest
Blenheim
Serving up a raft of utterly delicious fare that harnesses the mouth-watering potential of charcoal-fire cooking, Harvest is a must-visit for anyone stopping in Blenheim. For the team at Harvest, 'authenticity' is the name of the game, where ever-changing seasonal menus tap into the best local produce, and the culinary maestros in the kitchen whip up most of their dishes in a Mibrasa Charcoal oven (the kind used in a number of Michelin Star restaurants around the world). Here, diners will not only discover exceptionally tasty food but they will be treated to world-class hospitality in a breathtaking, Marlborough setting.
Arbour
Blenheim
Far from the winery destinations, Arbour is undoubtedly one of New Zealand's finest regional restaurants. It is perhaps the grandest showcase of Marlborough's bountiful offering and delivers a four-course tasting menu and a seven-course dining experience.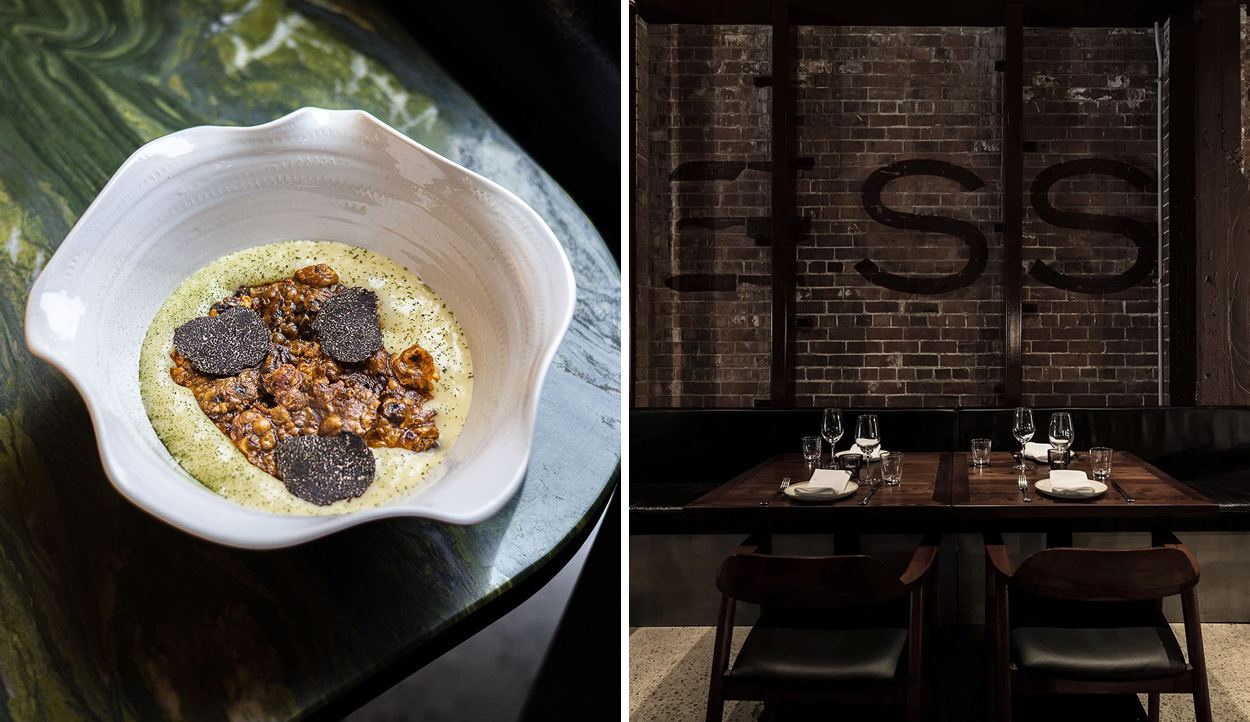 Canterbury
The Store
Kekerengu, Kaikoura
Found on the coastline between the Marlborough Sounds and the expanse of Christchurch is Kekerengu's The Store. Some 60km north of Kaikoura, the rugged coastline makes for a beautiful holiday drive, and The Store is the perfect pitstop. It's been a mainstay for 28 years, serving much of the same locally sourced fresh fish. The breathtaking views of the beaches beyond are just a welcome addition you can expect to find around these parts.
Inati
Christchurch
Inati's captivating fare, meticulously prepared and sourced from the finest local ingredients, adds a new element to Christchurch's dining scene. From the intriguing Boeuf-nuts to the evocative Donkey Carrot, Chef Simon Levy's culinary artistry unfolds amidst a thoughtfully designed space, promising a seriously unforgettable meal.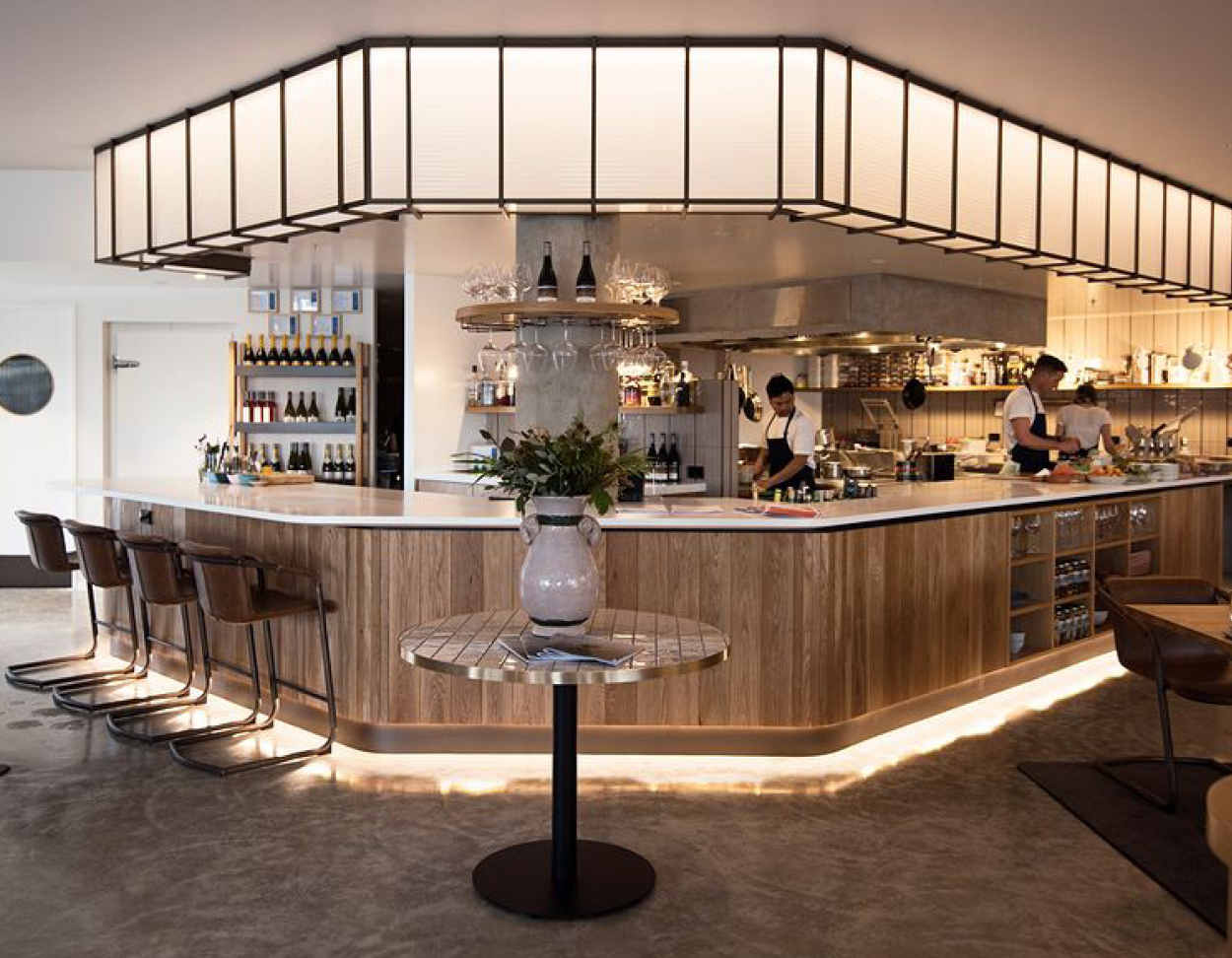 Earl
Christchurch
Earl will transport you with its European bistro-style classics and warm, welcoming atmosphere. The all-day eatery and wine bar is not only one of New Zealand's best restaurants but is a must-visit for fans of unpretentious food with an emphasis on flavour and premium ingredients.
Gatherings
Christchurch
At the southern destination's Gatherings, organics take precedence. Boasting the official title of the country's first natural wine bar, the drinks offering is just a wonderful complement to the food, which by our judgement, is second to none. Featuring modern, innovative fare, that loosely nods to Mediterranean cuisine, it is essential dining for any Christchurch vacation.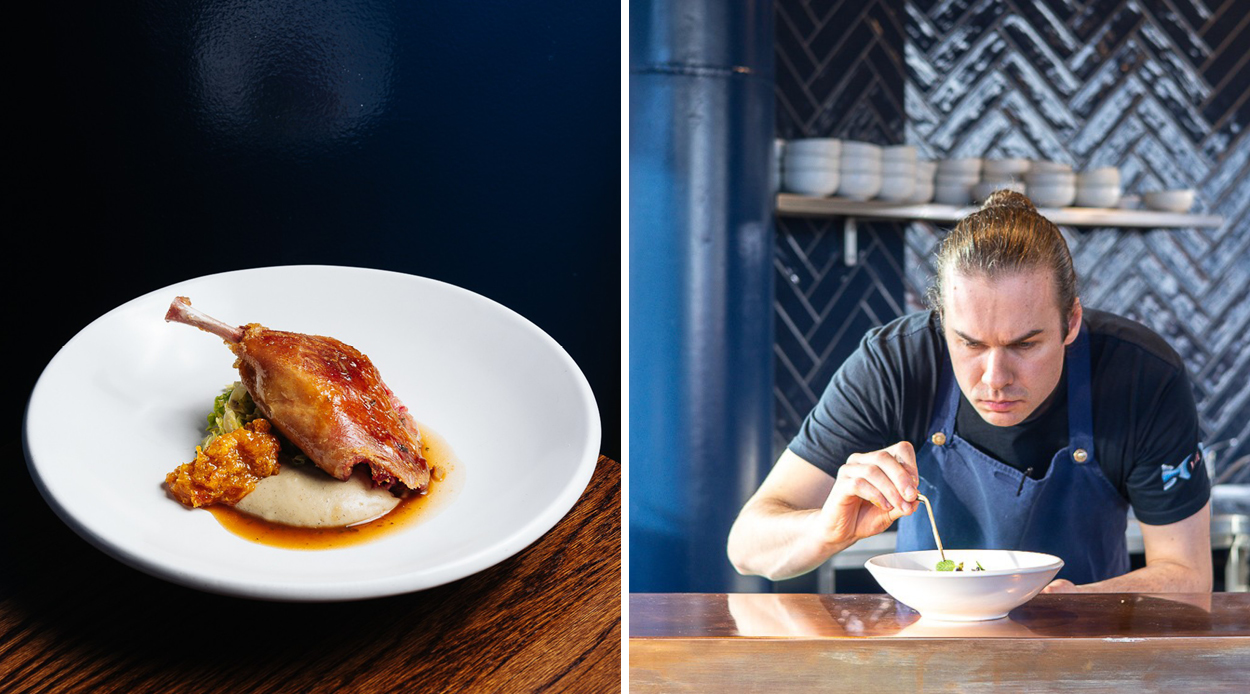 Hali Bar & Bistro
Christchurch
A relative newcomer to the City's dining scene, Hali is an exceptionally executed dining experience. Taking cues from the ocean, both bar and bistro sport an alluring offering, where the small plates are perfect for sharing.
Bessie
Christchurch
This excellent spot offers a unique taste of the South Island that needs to be on your radar. Bessie specialises in dry-aged cuts, so vegans need not apply, and trust us, they're not exaggerating when they claim to be 'Canterbury's best'. With a complimentary wine menu that promises to keep you perfectly libated, Bessie is a Christchurch favourite.
Barkers' Foodstore & Eatery
Geraldine
A town traditionally considered a pit-stop, Barkers' new eatery is the perfect spot to while away some time in South Canterbury. Half shopfront for the now-impressive New Zealand food brand, the eatery is what has us coming back. Serving Allpress Coffee (a rare commodity around these parts), the menu showcases Barkers' brilliance with delicious local slants on eggs benedict, French toast, and burgers for later in the day. We'd also suggest the Tasting Platter, where local cheeses and produce have been expertly paired with some of Barkers' emblematic condiments.
Fairlie Bakehouse
Fairlie
Anyone undertaking the harrowing journey south to the snow will be familiar with Fairlie Bakehouse — or, more specifically, the pies. With 4000+ Google reviews and counting, it's fair to say that these pies are unrivalled and are an essential contribution to a car of happy travellers.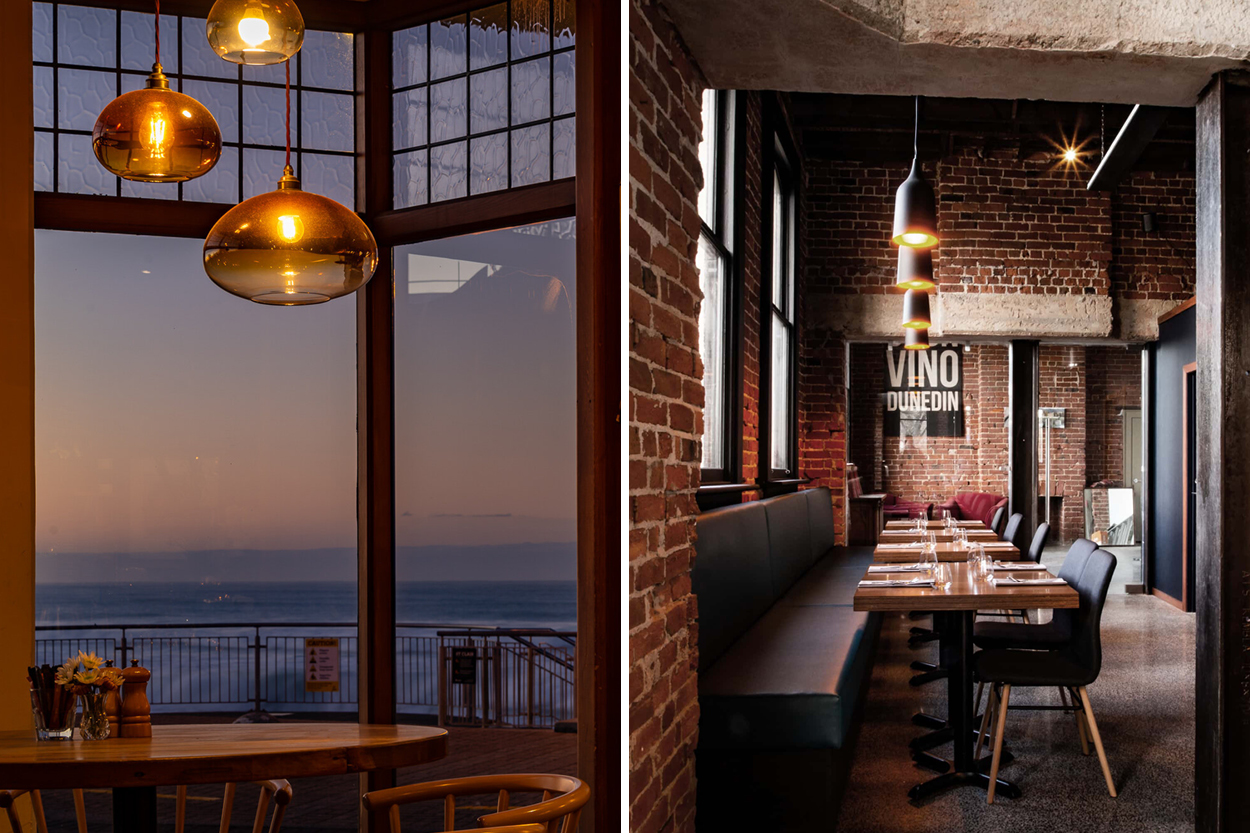 Otago
The Lodge Bar
Queenstown
An extension of the Rodd & Gunn clothing empire, The Lodge Bar is the place to sample the best food and wine our country has to offer. Located on the lakefront side of their retail store, the picturesque setting is made all the better by the seasonal menu, designed by famed Kiwi chef Matt Lambert, formerly of New York City's Michelin-starred Musket Room. For more excellent Queenstown eateries, discover our comprehensive round-up here.
Sherwood
Queenstown
Loved for its passionate commitment to being both organic and 100% sustainable, the Sherwood kitchen is very much focused on a homegrown ethos. With a philosophy of things "not having to travel far" to make it onto your plate, the team at Sherwood have an extremely deft way of working locally grown produce into unspeakably delicious dishes.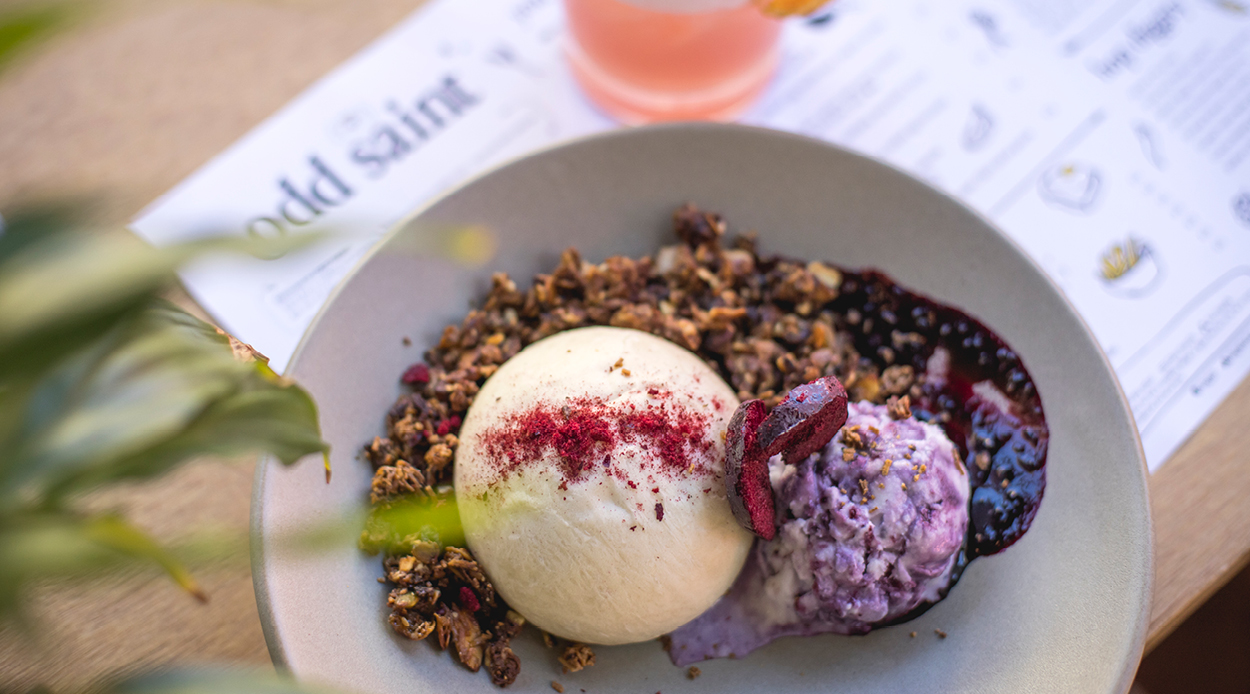 Odd Saint
Queenstown
Odd Saint complements its owners' previous impressive destinations but also sits as a unique establishment — a bistro-style eatery that puts a deliciously creative spin on an otherwise traditional menu, offering what the owners call 'global soul food'.
Amisfield
Lake Hayes
Perhaps the region's most familiar destination, there is good reasons the crowds habitually frequent Amisfield's restaurant and cellar door. Helmed by Executive Chef Vaughan Mabee, the flavour profiles on this menu are so authentically regional, you can see how the entire team are doing all that they can to honour both the specialness of the environment and the species that live there.
Mora Wines & Artisan Kitchen
Lake Hayes
Formerly (and fondly) known as Akarua, Mora Wines & Artisan Kitchen recently stepped into its second culinary chapter. Renowned for its magical outdoor courtyard and its cottage garden festooned with flowers, Mora is the ideal spot to dine with a group without compromising on fanciful fare.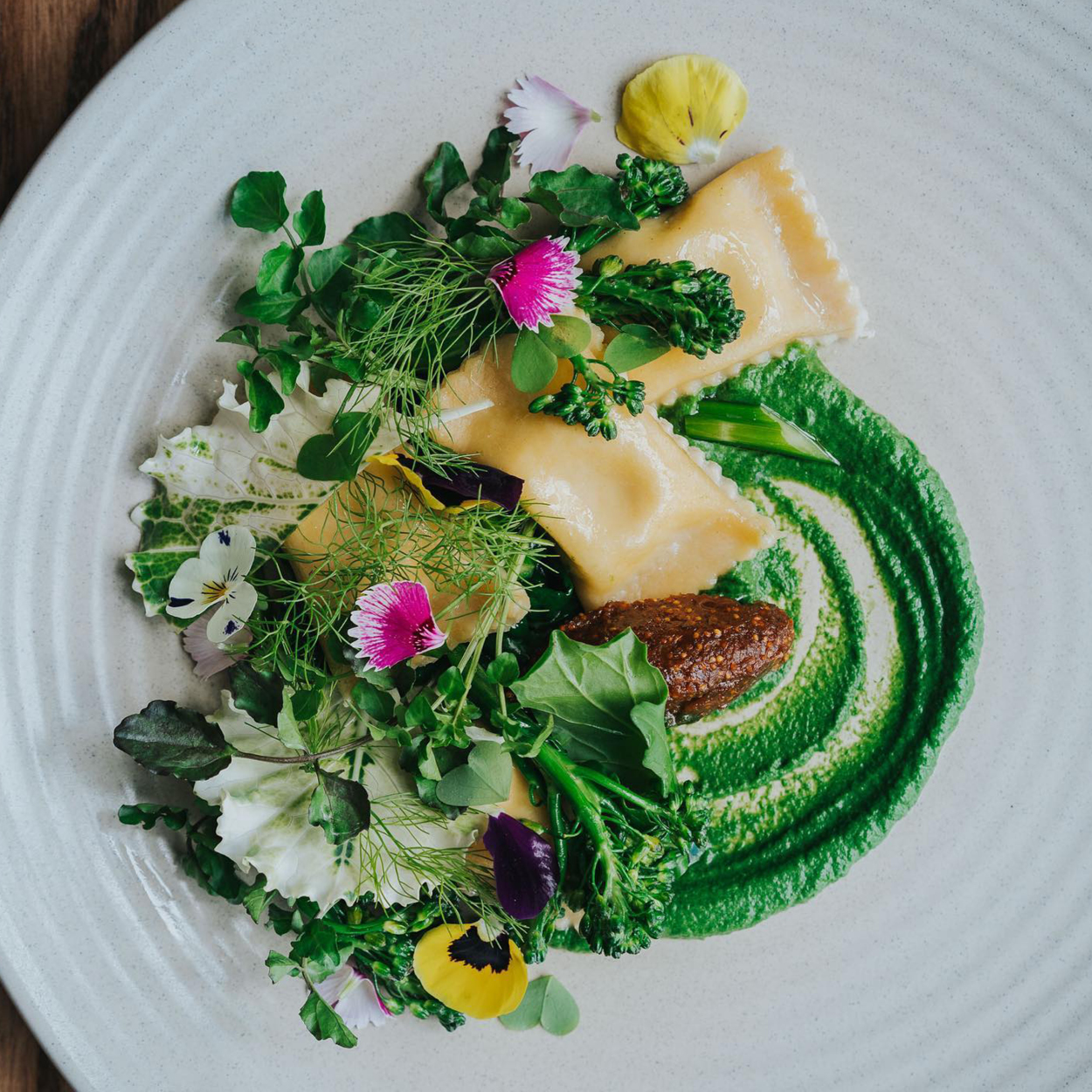 Aosta
Arrowtown
With a menu inspired by the intricate cooking techniques of Northern Italy and showcasing premium, Central Otago produce, Aosta is the South Island venture from renowned chef Ben Bayly and is one of the best restaurants in New Zealand. Putting a Kiwi spin on fine Italian food, this incredible restaurant has become a fast favourite among locals and visitors alike.
Olivers
Clyde
On Clyde's charming main street, Olivers is a sun-drenched café by day and an atmospheric restaurant at nightfall. As well as the calibre of wines you'd expect from Central Otago, the on-site Victoria Store Brewery pulls craft beers.
No7 Balmac
Dunedin
This iconic southern restaurant has been a pioneer of woodfired cuisine, noted as routinely serving up some of the country's most delicious meats — the kind that you would only find around these parts. It's not every day you'll find us in Dunedin, so when you do, No7 Balmac becomes essential dining.
Moiety
Dunedin
A trip to Dunedin wouldn't be complete without a visit to Moiety, a sophisticated restaurant located in the historic warehouse precinct. With its five-course offering flawlessly showcasing local produce at its finest, each plate is like a work of art.
Esplanade
Dunedin
Here, the team from No7 Balmac presents an impeccable Italian restaurant at Saint Clair Beach, Esplanade, which serves up a slice of the good life. With interiors by Cheshire Architects, it's cosy even when the waves are crashing.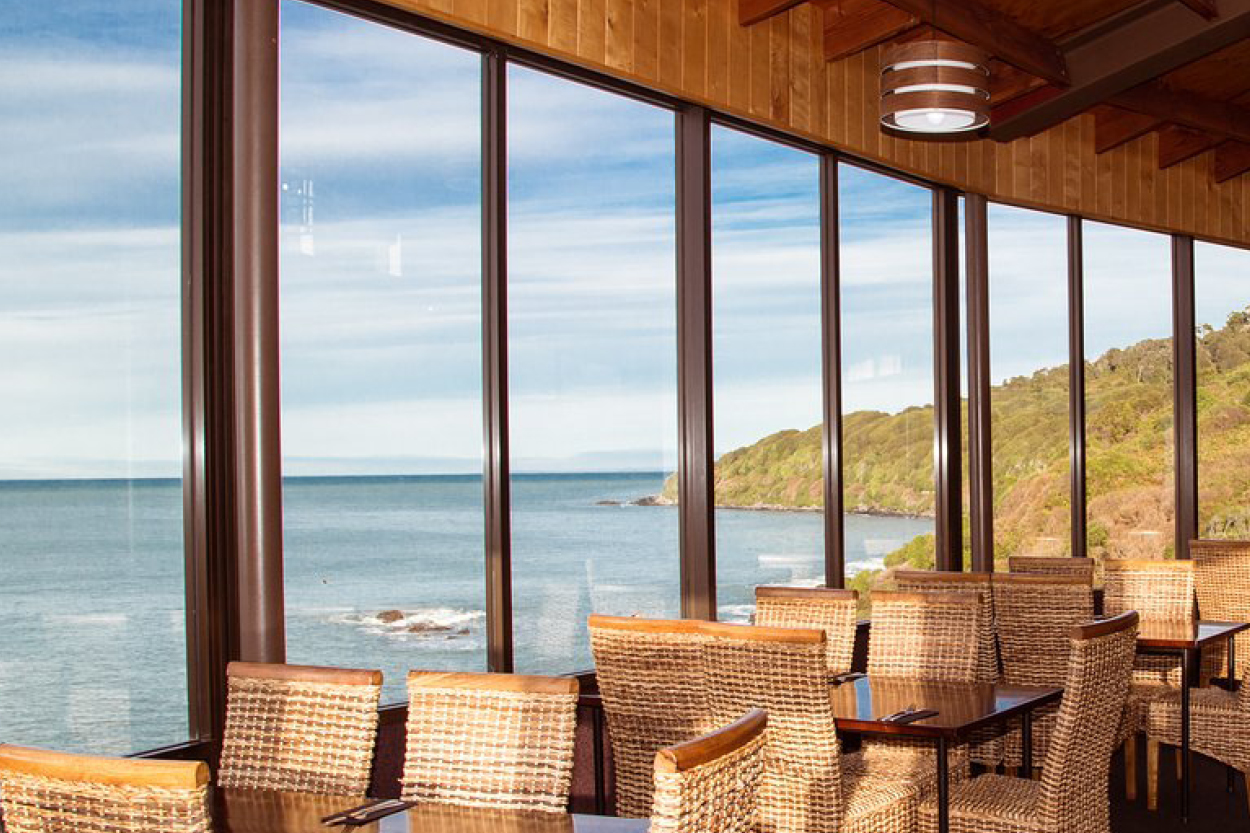 Southland
Black Shag
Invercargill
Think of this as Southland's answer to Orphans Kitchen. It's eclectic and, dare I say it, slightly hipster, with a thorough yet sincerely delicious coffee menu, and an all-day eats menu that ranges from bagels and Turkish eggs to pork belly bao buns.
Oyster Cove Restaurant & Bar
Bluff
As we find ourselves in the midst of Bluffie season, is there any better destination to indulge than the southern tip itself? Here, the focus is on both food and expansive views where even if oysters aren't your thing, plenty of local delicacies like a fresh seafood chowder, and at times, an iconic Southland Roll can be found.