An infamous building on Great North Road has recently undergone a stylish renovation, reopening as boutique accommodation The Convent Hotel, and inside is a restaurant we can already tell we'll be frequently regularly — even without a room booking.
Opening today, Ada is the new eatery from chef Hayden Phiskie, formerly of Karangahape Road restaurant Cotto. With its beautifully curved archways, rustic wall details and soaring, glass-roofed atrium, the dining space is striking yet welcoming. Alongside co-head chef Johnny Price, whose former credentials also include Cotto, plus Clay and Wellington's Rita, Phiskie will be welcoming one and all for a menu of seasonal, Italian-influenced dishes and approachable natural wine.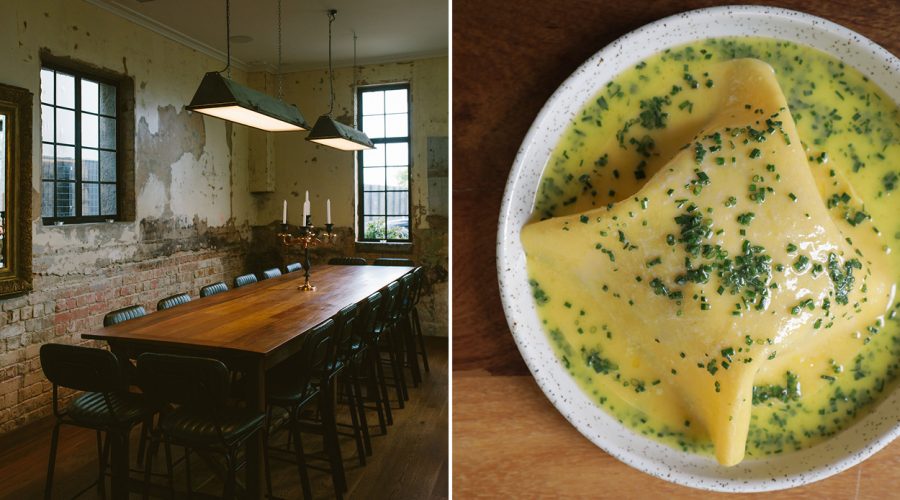 "We want to do things that are slightly different," says Phiskie, "But, that are easy to eat and enjoy, and go well with our wine list." As Ada is a separate entity to The Convent, it's not servicing the rooms, however both those staying in the hotel and those coming solely from elsewhere for a meal are received with open arms.
Offering dinner from Tuesday to Saturday, and lunch on Thursdays and Fridays, Ada's menu comprises sharing plates that embrace the foolproof philosophy of simplicity done well. The Pizza Frittas are sure to be flying out of the oven; moreish discs of fried pizza dough, the stand-out is topped with a whipped ricotta base, finished with Ortiz anchovies and lemon zest. A tomato base topped with nduja, taleggio cheese and oregano is also delicious, as is a side of 'wilted' cos served with a spicy chilli sauce for something light.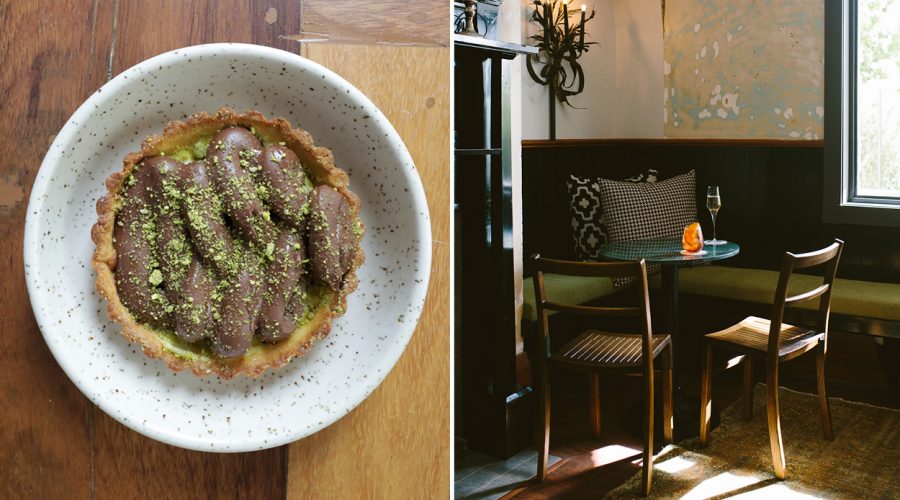 With both Phiskie and Price's provenance, there are, of course, some excellent pasta dishes. Fazzoletti is presented as a large, sunny egg pasta handkerchief draped over a white pork sausage ragu, finished with a decadent chive butter. A crispy pork belly dish is well worth adding to the mix, served in a chicken broth and finished with pickled cucumbers and chilli. Dessert is also sure to be unmissable; we tried a chocolate cremeux tart with mascarpone and pistachios, and it was just the right amount of rich.
The space itself caters to both large and small groups; a big shared table can be booked or divided up, and a mixture of bar stools and lower table seating makes up the 50 total capacity. Booking is encouraged, but Phiskie says he's just as keen for people to just rock up — even if there's not a table straight away, diners can start their night off in Ada's House Bar at the front of the hotel with a cocktail and a snack.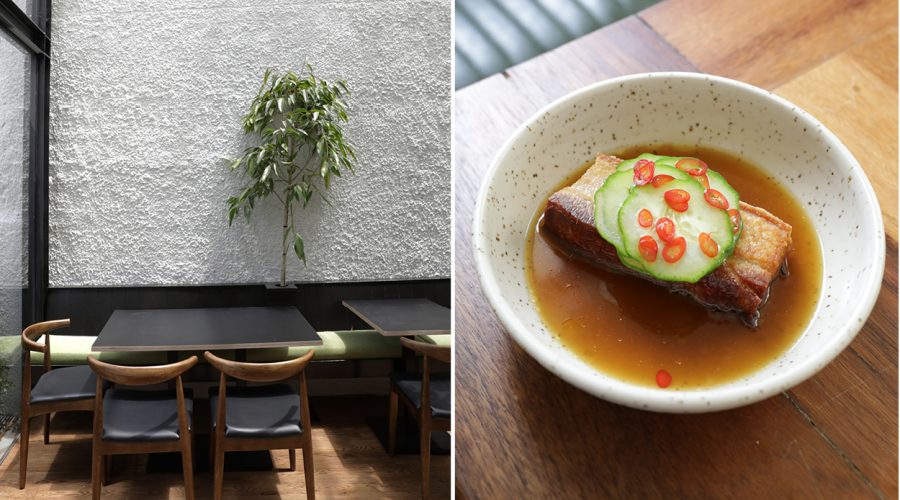 With all elements considered — a versatile, impressive space, excellent talent in the kitchen and interesting yet approachable dishes — Ada's arrival to Auckland's raft of neighbourhood eateries is very welcome indeed.
Ada
The Convent Hotel
454 Great North Road
Grey Lynn
Auckland