We're not going to lie, the moment we bit into one of the tacos from inner-city Mexican spot Mr. Taco – La Taqueria, we considered not sharing any information on its whereabouts so we could keep coming back again and again with less fear of them selling out.
But, the selfish impulse quickly passed as we remembered our civic duty to tell you about some of the best, most authentic Mexican food we've had in recent memory.
Located on Federal Street, Mr. Taco was opened in June by Manuel Moreno, who relocated to New Zealand eight years ago from Mexico. Having worked as head chef at Mexican restaurants both in Christchurch and here in Auckland, Moreno decided to go out on his own — and has already built a solid reputation for his incredibly tasty fare and friendly, welcoming service.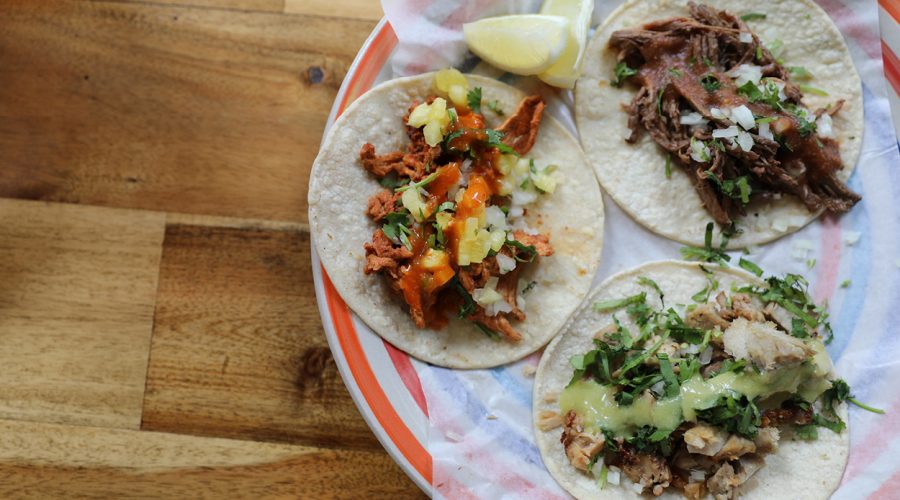 With a succinct menu of traditional Mexican favourites, Mr. Taco is a compact operation, perfect for a trio of tacos or a burrito on the go. The tacos are his most popular offering, says Moreno, and after trying them we can see why.
The pastor taco, the most popular at night in Mexico we're told, comprises ultra-moist pulled pork cooked with achiote paste and a special blend of spices. It's then topped with a small helping of fresh pineapple, and each taco is served with onion, coriander and salsa of various spice levels. It is incredibly delicious. The beef in the birria taco is, again, extremely tender and almost has a caramelised flavour thanks to the blend of spices it's cooked with. Carnitas, or a more simple shredded, braised pork, is another crowd favourite.
Mr. Taco caters wonderfully to vegetarians and vegans as well, with jackfruit and cactus tacos — all just as good, we can confirm.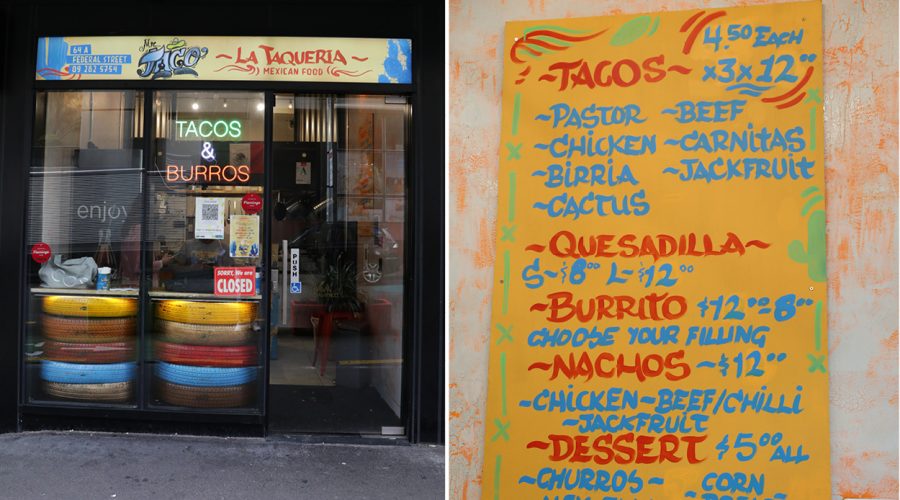 We're already planning our return trip to try one of Moreno's burritos or a helping of nachos, and the quesadilla would go down a treat, too. In the next month or so, Moreno is also opening another, slightly bigger, space around the corner on Queen Street which will specialise in traditional breakfast dishes and torta, a type of popular Mexican sandwich.
We'll look forward to that, but in the meantime all we can say is we're glad we now know where to find some of the best tacos in Auckland — maybe even New Zealand.
Opening hours:
Open 7 days a week from 10am until 8pm on weeknights and 9 or 10pm on Friday and Saturday — or until sold out.
Mr. Taco
64a Federal Street,
Auckland CBD