Dining out is not always the best activity for the wallet, but that doesn't stop us from living a lifestyle beyond our means. That is until our bank account gets absolutely rinsed and we can no longer go any deeper into the overdraft. However, going out for dinner doesn't always have to be expensive. Nowadays, you can dine at a lively restaurant and eat delicious food without stressing about the bill and here are some of Auckland's best cheap and cheerful establishments.

Kiss Kiss
This Thai eatery was designed for big group gatherings with its spacious seating, table arrangements, colourful lighting and fun fit-out. Kiss Kiss is a strong favourite amongst Aucklanders for a relaxed and casual dinner with friends and family and on weekend nights, this place is heaving with customers. In terms of pricing, Kiss Kiss is a bargain with its generously filled baos going for under $10 and a mountain of pad Thai noodles for under $20.

Peach Pit
Renowned for its delicious vegetarian options, Peach Pit always has us surprised with its ability to make vegetables so flavourful, and its affordable bills. The portions at this restaurant are huge, and each dish is under $20, on average. Plus, its K'Road location means that it's inevitably bound to be a vibrant spot with positive energy. Round up a small group of friends, grab a booth and chat over their signature cauliflower roast and a glass of wine.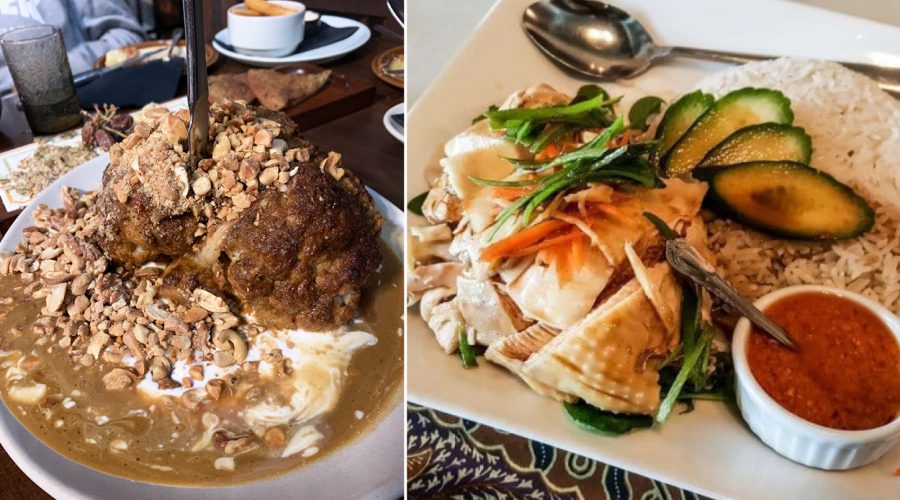 Sri Pinang
From the outside, you wouldn't expect Sri Pinang to be one of the best BYO spots Auckland has to offer. But on weekend evenings, this restaurant turns into a party house and, the later it gets, it progressively gets more bustling. That being said, anyone who is familiar with Sri Pinang has enough respect for the owner Aunty Angie to reign it in when needed, so they don't disrupt the restaurant. The must-have dish from this restaurant is the Hainanese chicken on rice — a perfectly poached chicken that sits atop a fragrant bed of gingery, garlic and chicken stock-infused rice.

Pocha
If you haven't wined and dined the Korean way, Pocha is the place to have your first experience, as this restaurant and bar has been in the business for over a decade and knows how to throw a party. The dishes are all huge in size and designed to share as eating is never cheating in Korean drinking culture. These dishes are large enough to feed four, costing less than $40 each which works out to be $10 after splitting the bill. For drinks, soju, a Korean distilled tipple, is the only way to go, but please be cautious as this stuff is strong, having the potential to make or break your dining experience.
Cotto
A night of pasta and wine sounds somewhat luxurious, but you can do it for quite a humble price at Cotto. Nothing on the menu exceeds $22 and this includes the list of handmade pasta. The beef shin ragu pasta along with the kumara gnocchi is a crowd favourite, and you can't go past the appetisers, including the mozzarella chips with almond aioli, the lamb ribs and the spinach and goats cheese dumplings. For the ultimate final course, get the amaretto affogato and you'll be in for the most decadent beverage you've tasted in a while.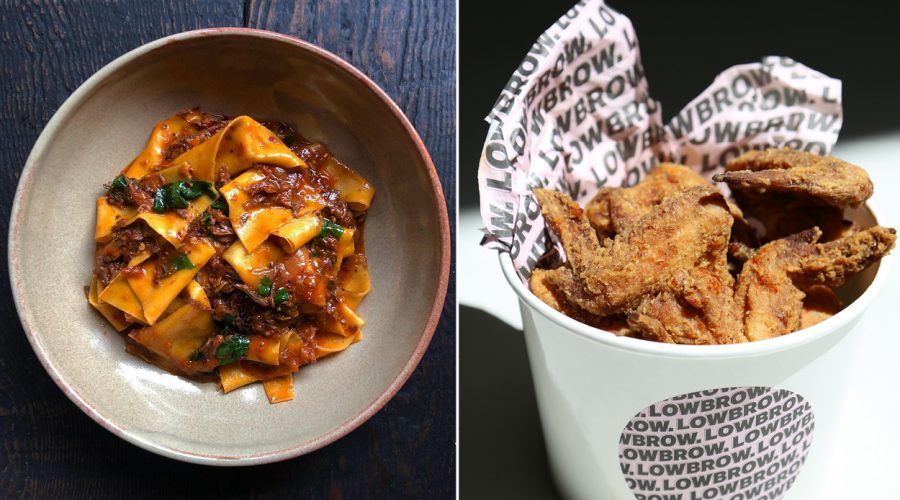 Lowbrow
Fast, fun and fancy are three words that perfectly defines Lowbrow. Owners, Kyle Street and Jordan MacDonald have cracked the code when it comes to serving food that would usually be classified as 'junk' such as fried chicken and hot sandos as high-quality dishes by using premium-grade ingredients. Although the menu is more expensive than the regular fast-food chain, it's worth the couple extra dollars as the taste of the food and the ambience of the space is infinitely better.
Canton Cafe
Anyone who has lived near Kingsland would've dined at this institution. Canton Cafe has been around for decades and has hosted too many events to count as it's the perfect spot for large group bookings, cheap yet delicious food, renowned for its attentive service and strong BYO game. Even if drinking is not in the equation, a dinner with friends is always fun at the vivacious Canton, as long as there's a plate of king chilli prawns and hot and spicy squid on the table.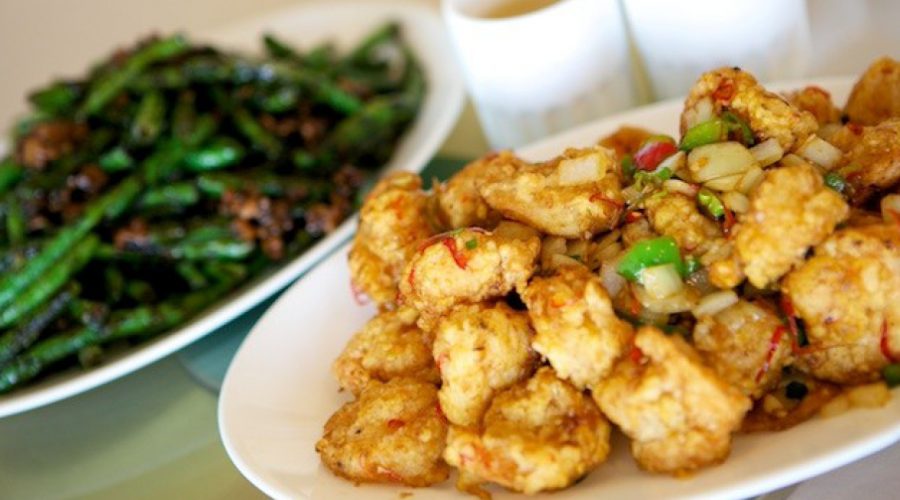 Burger Burger
Another fast yet fancy delicacy, Burger Burger takes a classic burger but executes it to its optimal potential. The quality and quantity of meat in the patties are second to none and the fluffiness of the buns always has us impressed. Our favourite Burger Burger restaurant would have to be the OG Ponsonby store. Although it has limited seating, the busyness adds to the overall environment. No matter what, the beef and cheese burger can do no wrong. Make sure to check out the cocktail menu and pair the burger with one of their jazzy creations.

Nishiki
Tucked away in Freemans Bay, Nishiki is the local favourite spot to satisfy the Japanese cravings along with some refreshing Asahi beer. The ordering system features an iPad, where diners can place their order and the dish arrives on a conveyor belt — if that's not fun, we don't know what is. The must-have dish is hands down the miso and cheese eggplant, it's unbelievably tender and indulgent, we forget that we're eating a vegetable.