Our enduring pursuit of the most delicious cuisines in Auckland recently landed today's new opening, Lebanese Grocer, onto our radar. But truth be told, given the man behind it, Elie Assaf, has long been serving up some of our favourite dishes in the City, it is a destination we would have been eager to scope out regardless.
In his latest venture, this K' Road locale is home to what he describes as his own home comforts. "It's a grocery store specialising in nostalgia for the Lebanese household," he tells me. The idea is to bring a taste of his native Beirut to Auckland, one that he feels the City has been missing in this iteration.
Alongside Leon McKay of Saint Leo, Assaf has transformed the Pitt Street store into a pared-back experience. Here, the steel shelves are lined with authentic Lebanese produce, which Assaf curates and works with local suppliers to stock. Couscous, pickles and Zwan are mainstays, the latter being a beloved traditional tinned meat akin to Spam. Elsewhere you can find traditional pita and halawa, alongside za'atar and nuts that have been handmade by Assaf's parents in Wellington.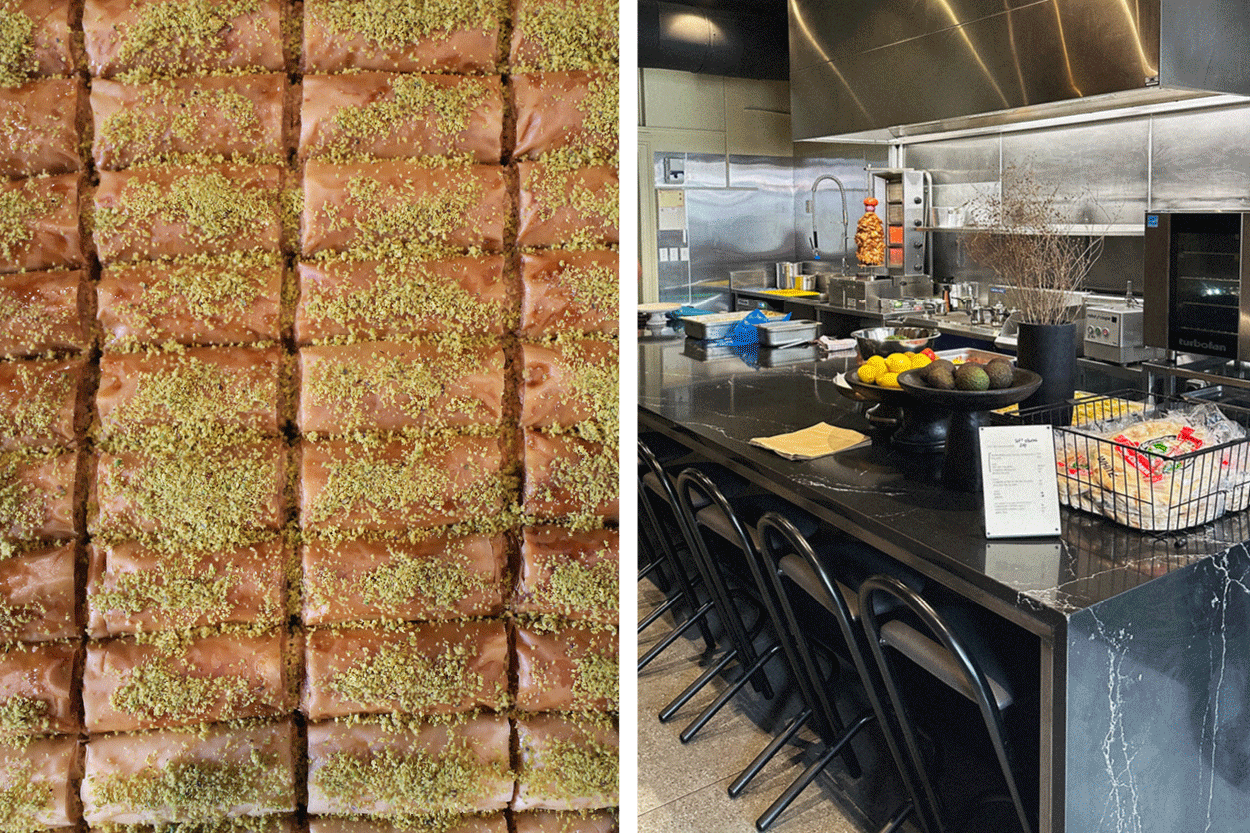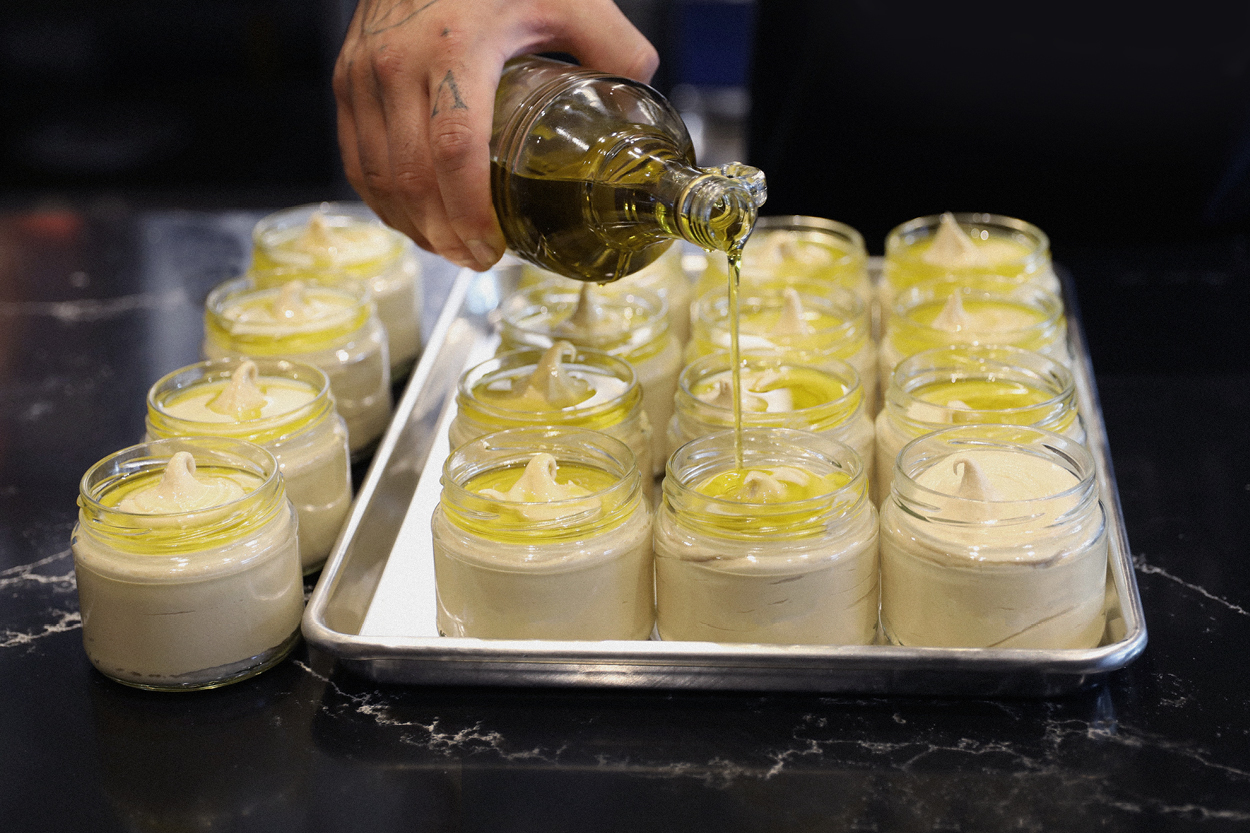 Given that, it makes sense that Lebanese Grocer was the natural evolution for the chef. Thanks to his parents (behind Wellington stalwart, Phonecian Cuisine), and his mum in particular, cooking traditional food was always ingrained in his ethos. Naturally, Lebanese Grocer feels like he's come full circle, he tells me. "I'm paying homage to what my mum has taught me. These are skills and products I didn't even know I wanted to offer." From Wellington's Five Boroughs to his influence as Executive Chef at Milenta, it is evident Assaf's offering is varied but always delicious.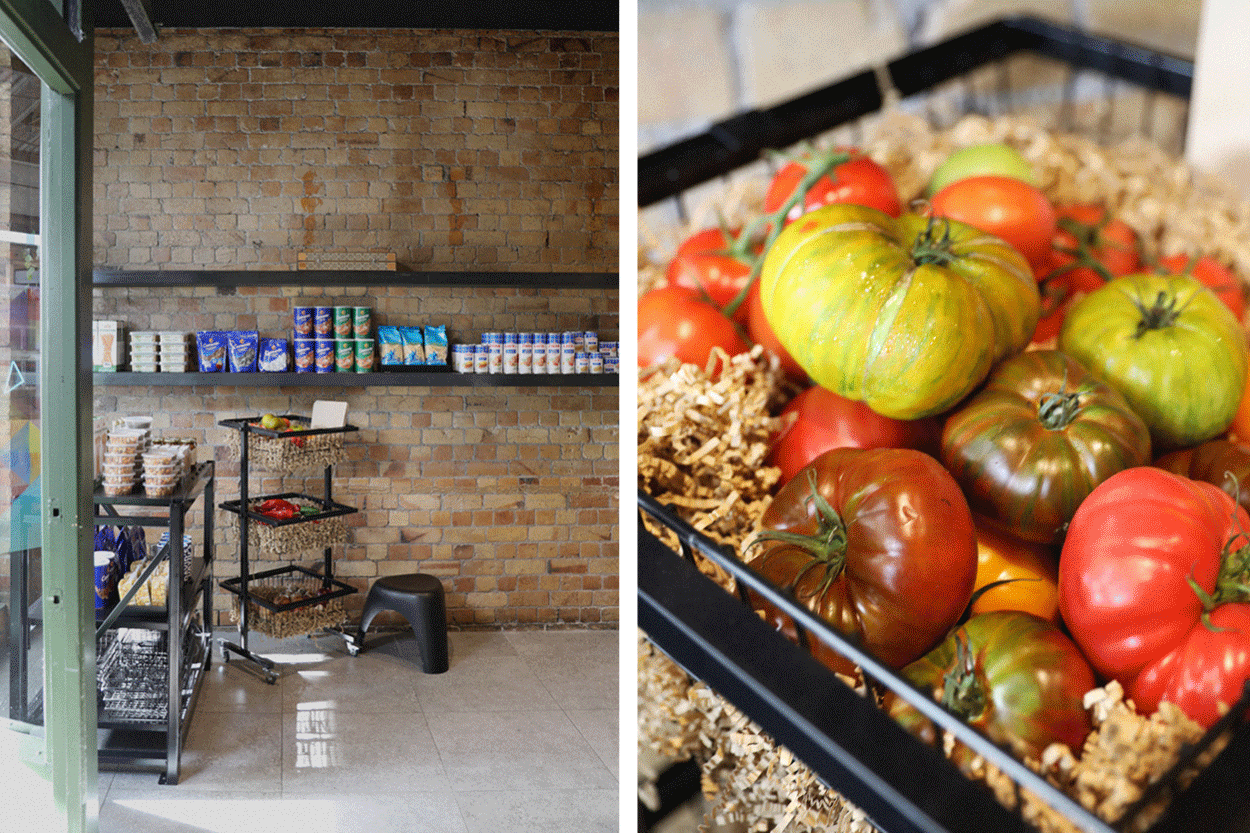 The whole operation is centred around a huge marble bench, made for customers to sip on traditional stove-brewed Lebanese coffee as they devour his housemade ba'alawa (some of the most delicious I've tried), as much as it is a workspace for the team. When we visit, Assaf is handmaking some of his favourite hummus to stock in the fridge, destined for customers to grab and go. The menu itself is small, homely in nature, and will be in a constant state of evolution as he sees fit. Daily shawarma is almost always guaranteed, as is his housemade falafel — which we've been told is a contender for the best in the City. And on any given day, you might see this alongside sides of tabbouleh and pickles, with a serving of traditional mint tea.
Assaf sees this offering as an opportunity to help show Aucklanders these traditional ingredients and how to use them in their cooking. Making them readily accessible is just a happy coincidence. Staying grounded in this ethos, Lebanese Grocer feels like one of those destinations that will quickly become popular — both in its commitment to the homely offering and in a delicious delivery of authentic cuisine. "What better thing than to have a Lebanese person making Lebanese food," Assaf suggests. On trying it ourselves, we couldn't agree more.
Lebanese Grocer
65 Pitt Street,
Newton, Auckland