It doesn't take much for a place to make a name for itself in Auckland, just good food and a cult following. It's how Ponsonby's Parade has amassed such notoriety in the short 12 months it has been open, and what began as a simple pop up has now taken up permanent residency in the space next door.
Even if you haven't tried Parade (and trust us, you're missing out), you'll likely have seen the burgers. Truth be told, they're unlike anything else. The epitome of indulgent eating, each burger is served in a house-made pretzel bun, with decadent fillings that have been known to include fried chicken with macaroni and cheese or a smashed beef patties with nacho chips, cheese sauce and salsa. As far as flavours go, the Parade team are never afraid to try something new or push the boundaries of what's expected from a burger. And now, this approach is paying off.
Parade began as a vision from the trio behind Newmarket cafe, Mutual Friends. And now, after starting Parade as a pop-up amid Auckland's longest year of lockdowns, Bryan Anderson, Nick Fury and Sean Bone are proudly opening an official outpost at 252 Ponsonby Road. Where Parade is unique, is in the way that it offers Instagram-worthy burgers that not only reimagine what the classic burger is (flavour- and composition-wise), but that also taste as delicious as they look. And it's this potent mix that has seen Parade's popularity skyrocket.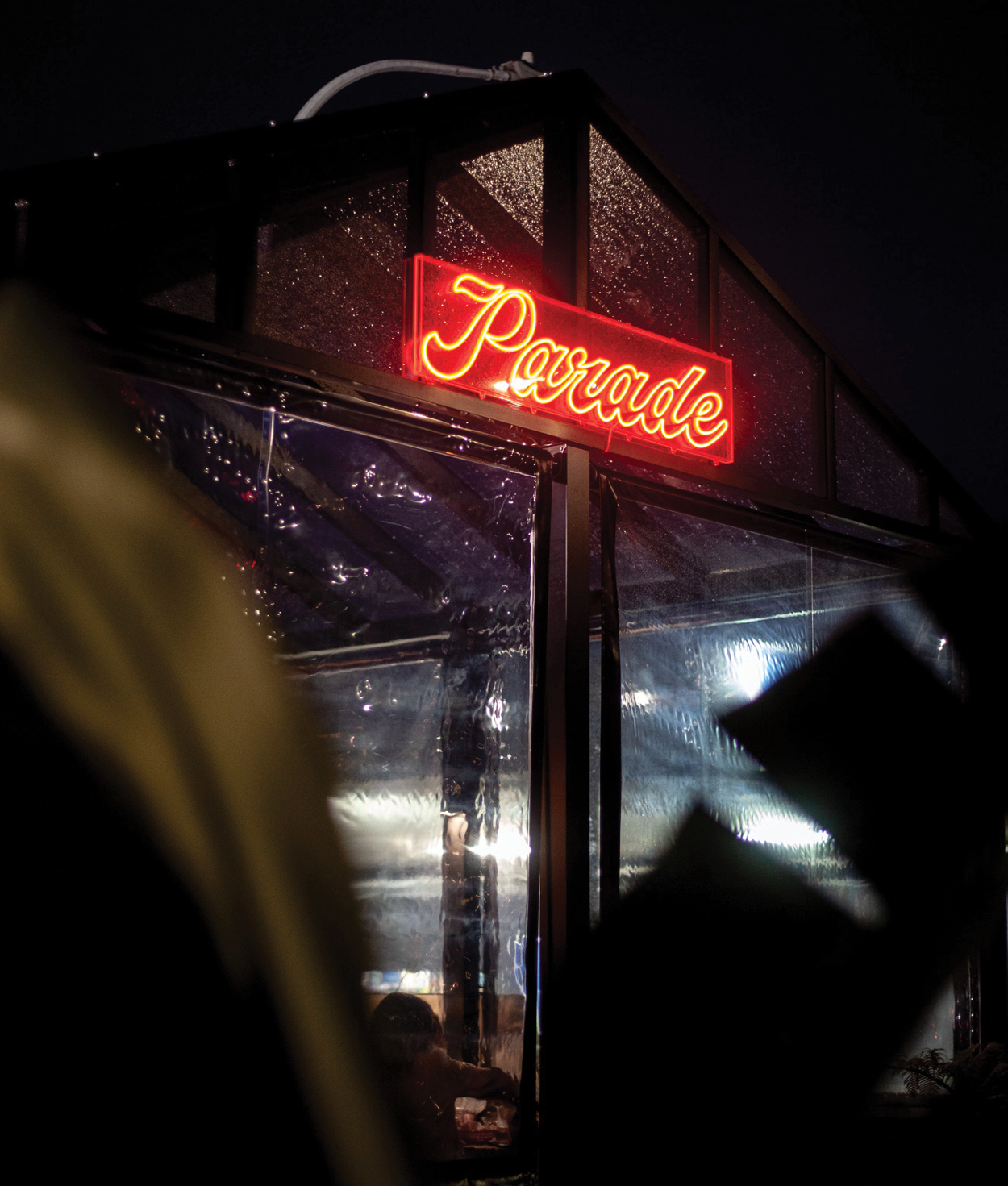 With the arrival of a more permanent space, the "grown-up version of Parade" begins, according to Anderson. While much of the menu everyone knows and loves will remain the same, the team have taken this opportunity to expand their selection of sides alongside finally being able to offer (thanks to a new liquor license) cold Asahi, natural wines and tasty cocktails.
"What we're most stoked for is making it more of a three-dimensional space," Anderson reflects. "It's a bigger space than where we were previously, we were missing the whole dine-in experience. Here we can collaborate and host more activations — we're levelling up what's on offer."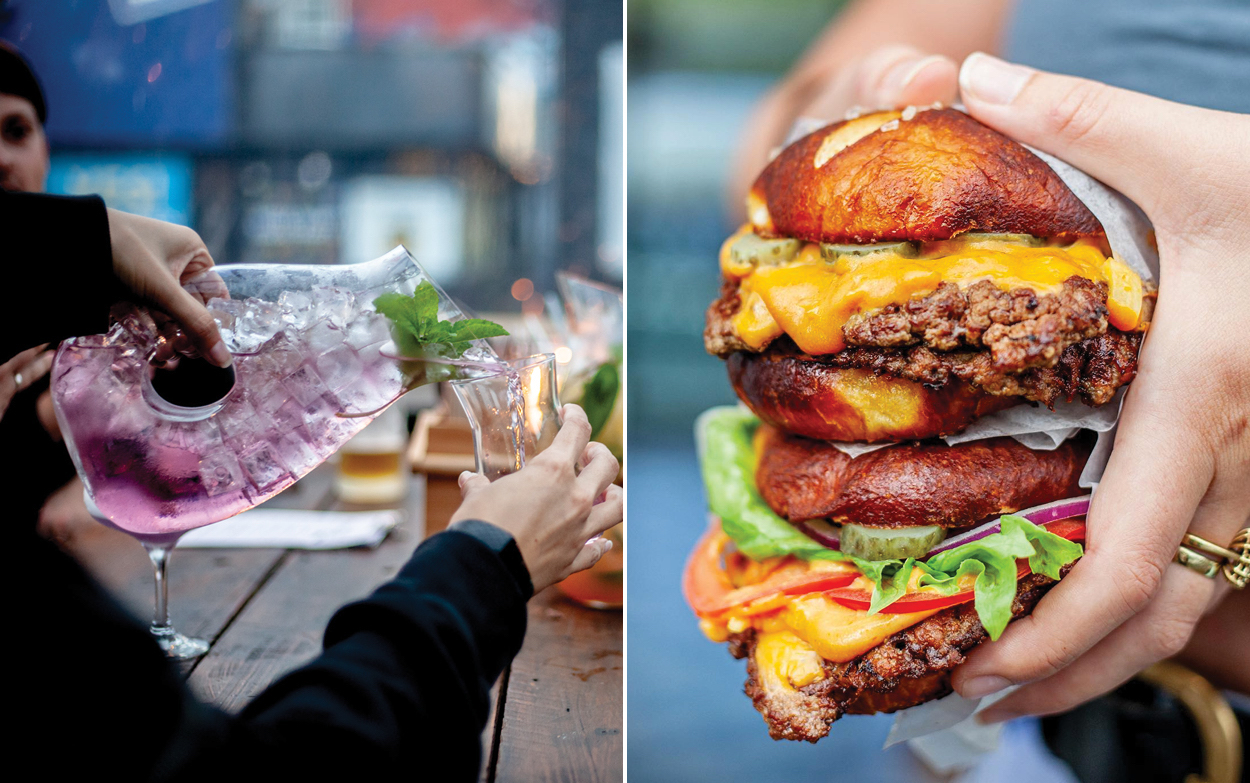 Although Parade is swiftly growing (thanks, in large part, to the magic of social media) it is still a grassroots venue of sorts. When I go and visit the space before opening, all three of the owners are moving a fridge and unloading new stock ahead of a pre-opening night for the friends and family who have supported them since the beginning. In fact, much of the new fit-out was handled personally by the trio.
Now officially open to the public, Parade's sleek new spot is sure to draw the crowds. And while we're anticipating lines around the block this weekend, in our opinion, any wait for this menu is worth it.
Opening hours:
Wednesday – Thursday, 5pm-9pm
Friday – Saturday, 12pm-3pm, 5pm-9pm
Closed Sunday – Tuesday
Parade
252 Ponsonby Road,
Ponsonby