If lines are a testament to a restaurant's success, then there is none more successful than Auckland's Eden Noodles. The 2022 Hospo Heroes winner of the Cheap & Cheerful category is a household name across the city, adored by everyone for its hand-pulled noodles and famed dumplings.
So it is with great excitement and much anticipation, that we announce the arrival of Eden Noodles' latest outpost in Newmarket. Hopefully, intending to ease the pressure of queues along Dominion Road, alongside expanding its territory further east, this newest opening will serve the same famed delights that earned it the highest praises. It has been rumoured that the staff here handmake thousands of dumplings per day, and it is a legend we are willing to believe.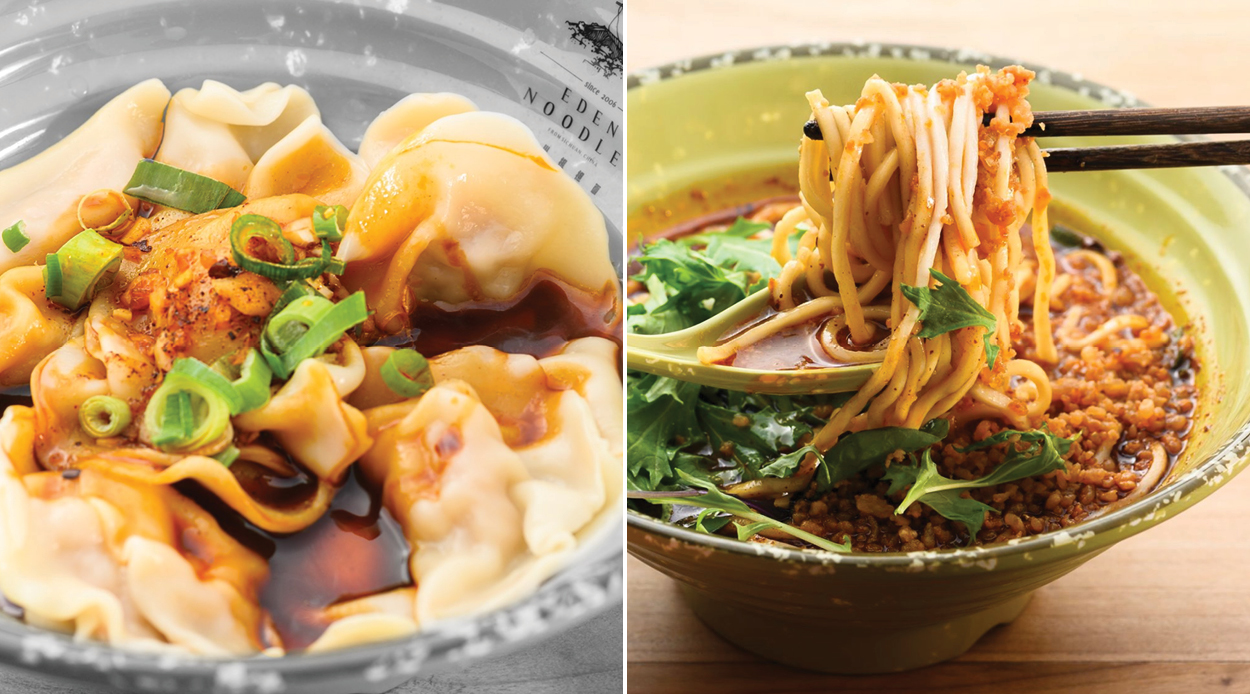 So, for anyone yet to try the wonder of Eden Noodles, consider this a sign. We expect crowds to descend on the venue within a few days of opening (it is only open for takeaways for the first two weeks of trade). Our advice here is to go hungry in order to make the most of the deliciousness on offer. Start with the pork and chive dumplings in spicy sauce, and follow with the wide noodles in soup and dandan sauce. If you're craving a little extra, grab a side of the cucumber salad — it never goes amiss.
Eden Noodles
424 Khyber Pass Road,
Newmarket