Auckland is known for an eclectic mix of cuisines from different cultures but Italian food is undoubtedly one of the originals. Early exposure led to pasta and pizza becoming staple foods in our diets and as such, we deem it crucial for Aucklanders to be knowledgeable of where to find the best, quintessential Italian cuisine in the city. Numerous Italian restaurants have come and gone but there are a few that have secured their place in Auckland's competitive restaurant scene, and here we round up the best of the best.
Andiamo — Herne Bay
This neighbourhood restaurant is not just a favourite among the locals of Herne Bay, but also among people from all around Auckland. Nourish Group resurrected the Italian institution, leading to the return of Andiamo, bigger and better than ever before. The menu features a wide selection of Italian cuisine from pizzas, pasta dishes and antipasti but the stand-out at this eatery is the meatballs. Whether made with grass-fed beef, or Hawkes Bay lamb, each delicious morsel is guaranteed to be juicy and full of flavour. The option of adding spaghetti as a way of soaking up the sauce is the real game changer as it elevates the appetiser to a full, indulgent main.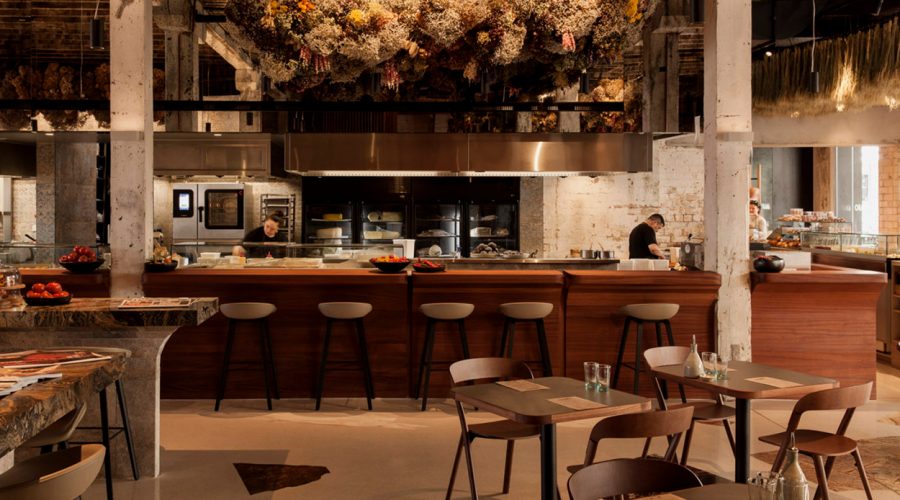 Amano — Britomart
Amano has fast become one of the most popular eateries in Auckland city. Amano exudes grandeur, with its marble fit-out, sky-high ceilings and floral hangings cultivating an ambience that is second to none. The menu is ever-changing depending on the seasonal availability but the burrata is one item that has been there since the beginning and we can't see it disappearing any time soon. The burrata dish is modified depending on the produce that is in-season but the perfectly-made ball of creamy mozzarella cheese paired with housemade sourdough never fails to impress.
Pasta & Cuore — Mt Eden
Don't let the "spaghetti bolognese does not exist," on the back of the waiters' shirts put you off. Pasta & Cuore is an all-inclusive, welcoming restaurant with a friendly and warm ambience. The menu offers such a wide variety of handmade pastas and sauces, it's almost overwhelming. When in doubt, go for the Spaghetti Gorgonzola. Let's break it down for you: The thick pasta is cooked al dente which leaves it with a soft exterior and slightly firm centre to achieve a chewy bite. The sauce is a reduction of creamy gorgonzola cheese and crunchy walnuts are scattered around the bowl to lend a beautifully nutty flavour.
Farina — Ponsonby
Sergio Maglione came to New Zealand over 20 years ago, straight from Italy where he was working as a pizza chef. His love for Italian cuisine followed him across the world and drove him to bring the streets of Napoli to Auckland. Farina, on Ponsonby Road, shows the versatility of Napoli cuisine all while nailing the classics. The pizza and pasta dishes are renowned for being the gold standard in Italian comfort food — authentic and divine — but it's the way Sergio works his magic with octopus that blows us away every time. Whether it's tossed in a fresh parsley salad with a drizzle of olive oil or paired with seasonal produce, the octopus here is not to be missed.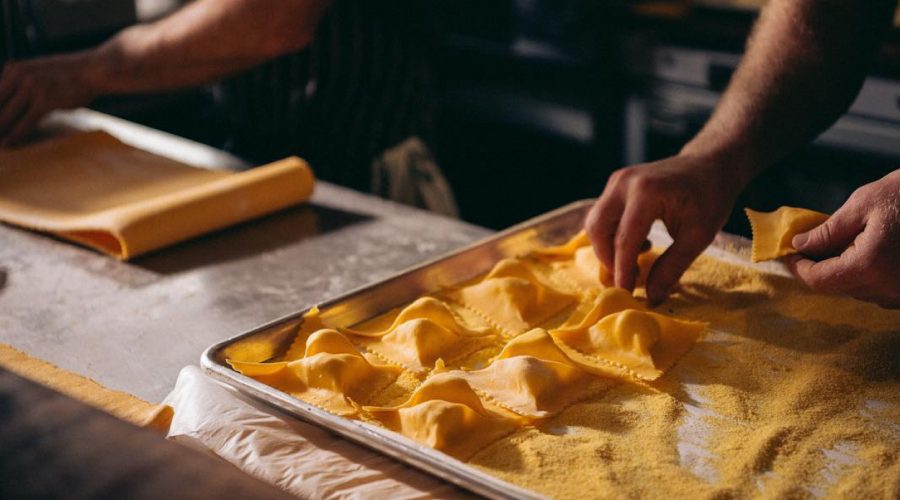 Cotto — K'Road
From what began as a pop-up restaurant, Cotto has taken up permanent residence on K'Road, now bustling every night with diners who know that the dishes are nothing short of divine. Cotto likes to switch up the menu seasonally but there are a few, signature dishes that will always be available. The spinach and goats cheese dumplings, for example, are an absolute must-try when dining at Cotto, these little morsels may look simple but they explode with flavour. The thin sheets of dough are jam-packed with sauteed spinach, melted goats cheese and topped with fragrant sage leaves which also lends a light crispness to the soft, cheesy spheres.
Non Solo Pizza – Parnell
While it's rude to talk about a lady's age, you have to admit that the much-loved NSP is looking remarkably good after opening it's door to fans of carbohydrates for 23 years. The menu is as versatile as the spaces within the complex, from the bustling upfront bar to the cosy courtyard and main dining area. The first order is always the calamari. The batter is light and tossed in fresh lemon juice to cut the richness of the fried coating. A melange of salt, cracked pepper and parsley are utilised to season the dish and is served with decadent aioli to offer a creamy balance. From there let your stomach guide you towards you favourite pizza style,or just default to the classic NSP margherita.
Lilian – Grey Lynn
Newcomer Lilian's menu draws from many European influences but it's the Italian-inspirations that are almost impossible to overlook with the wood-fired pizzas threatening to steal the entire show. The bases are cooked perfectly in a speciality pizza oven imported all the way from Italy. The toppings come in six different variations, ranging from the simple tomato, oregano and confit garlic to pork sausage with tomato, mozzarella, oyster mushrooms, enoki mushrooms and finished with aromatic truffle oil.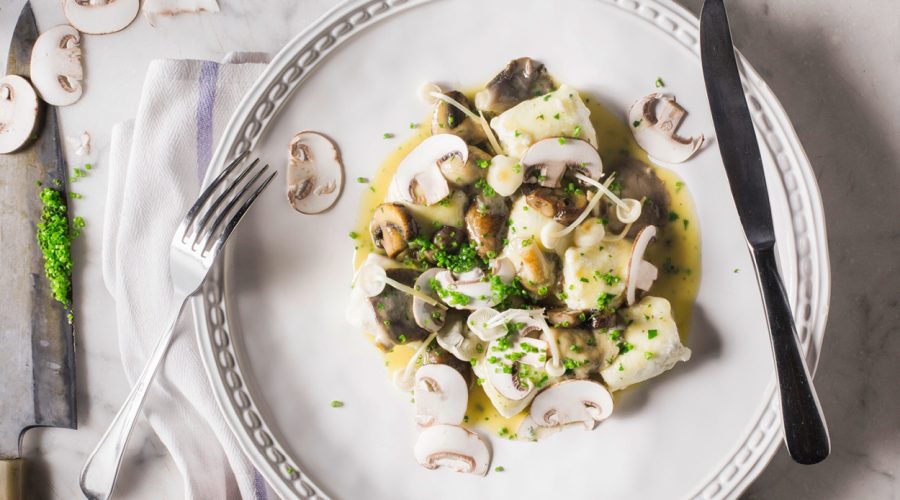 Gusto at the Grand — SKYCITY, Auckland CBD
Resoundingly successful chef, Sean Connolly is most recognised for his iconic steakhouse, The Grill but his Italian bistro — Gusto at the Grand measures up to his stellar reputation. Connolly has designed the menu to replicate the traditional dining style of Italian families with everything made to share. The orgy of mushrooms is a sensational dish and you'll be blown away at the range of flavours the mushrooms offer. Paired with Clevedon buffalo ricotta gnocchi and a buttery sauce, this dish is a delightfully decadent experience.
Gusto Italiano — Ponsonby
Tucked away at the end of Ponsonby Road is another humble Italian eatery, Gusto Italiano. If you couldn't already tell by its name, this restaurant prides itself on delivering authentic, Italian cuisine. Gusto Italiano showcases the carnivorous side of Italian food by having a menu that boasts a range of different meats and it's most renowned for its anatra suprema — oven-roasted duck with fresh vegetables and creamy potato mash. In terms of pasta, it's the tortellini e porcini e tartufo which steals the show. The housemade beef tortellinis are pan-sautéed in a rich and creamy truffle porcini sauce and finished with a sprinkling of freshly grated parmesan and Italian herbs.
Prego — Ponsonby Road
Prego has been in action since 1986 and it isn't about to slow down any time soon. Over the many years, the Ponsonby institution has captured the hearts of locals, forming loyal base of patrons and a tight-knit community, ultimately making it one of the best family restaurants this town has to offer. Ask any waiter or waitress at Prego for recommendations and not a single one will fail to mention the risotto all'anatra. The creamy risotto is elevated with an infusion of aged balsamic and has chunks of tender duck interspersed throughout the bed of arborio rice. The grated grana padano cheese melts over the risotto to enhance the creaminess, making every single bite as indulgent as the last.