If you, like us, have developed a penchant for the mouthwatering flavour of Korean fried chicken (blame the plethora of exceptional Korean spots we have in Auckland), then you'll want to know about the new place that has just opened in Henderson. Meet Munch, a brand new destination specialising in Korean fried chicken developed by a team of culinary experts with decades of experience in the New Zealand hospitality scene. "Munch represents our debut venture, the first chapter in what we hope will be an ever-evolving journey," says Director, Jun Moon. "Our concept embodies youth, creativity and our unwavering commitment to innovation."
At Munch, the motto is delicious food, high-quality ingredients and accessible prices, and it would seem that the menu is delivering on all fronts. There you'll find an array of Korean fried chicken dishes that play with different flavours, whether you prefer something spicy or something more indulgent.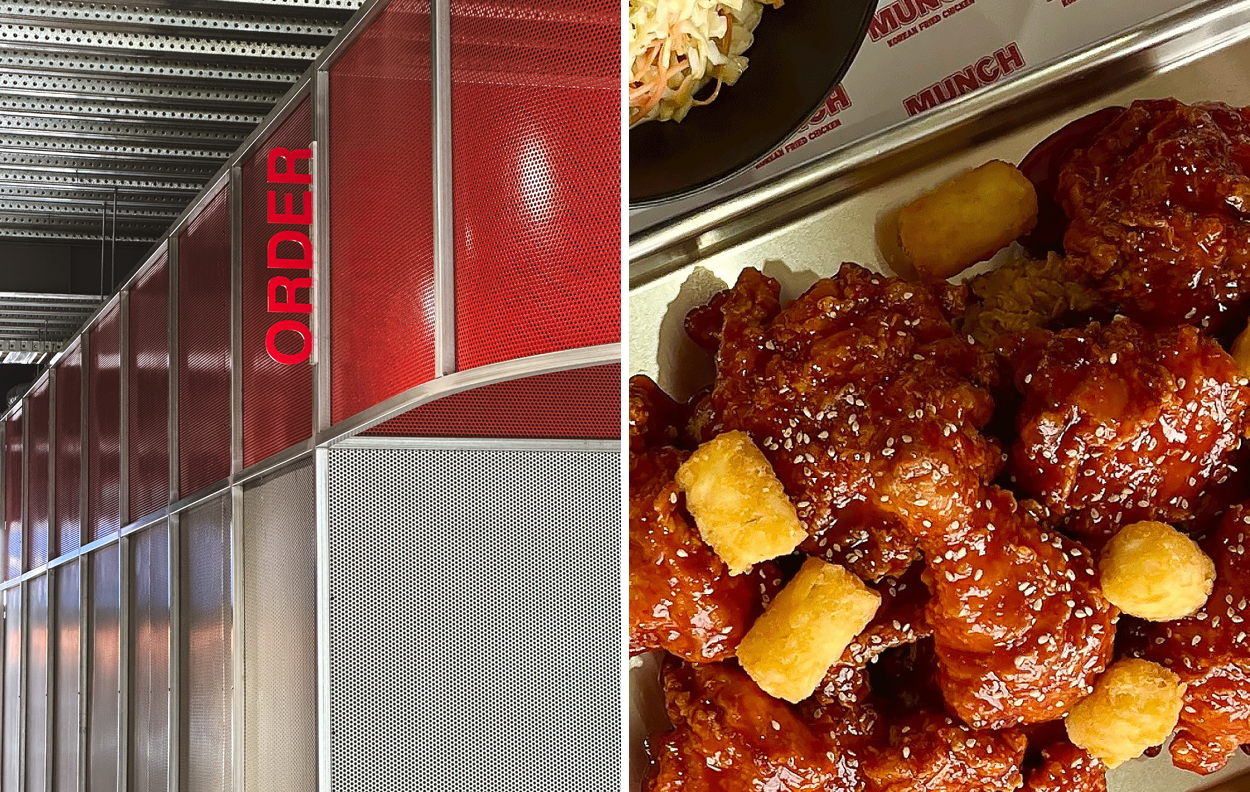 The O.G. Crispy is Munch's signature, golden-brown, crispy chicken, encased in the team's secret blend of herbs and spices, while the Soy Garlic offers a flavour explosion, where succulent chicken pieces are covered in herbs and spices and glazed in a sweet soy and garlic combination. For something more spicy, The Seasoned offers chicken covered in a gochujang-based Korean seasoning, where sweet and savoury flavours harmonise perfectly, while the Red-Hot Spicy and Hell Spicy take the heat to another level, the former a fiery creation that delivers irresistible flavour, the latter, a bold and exhilarating dish that will ignite your taste buds.
There is also a Cheese Dust chicken dish that serves Korean fried chicken coated in cheesy powder, as well as a Sour Cream and Onion iteration, where the crispy chicken is served with a velvety, creamy dipping sauce that offers the perfect accompaniment.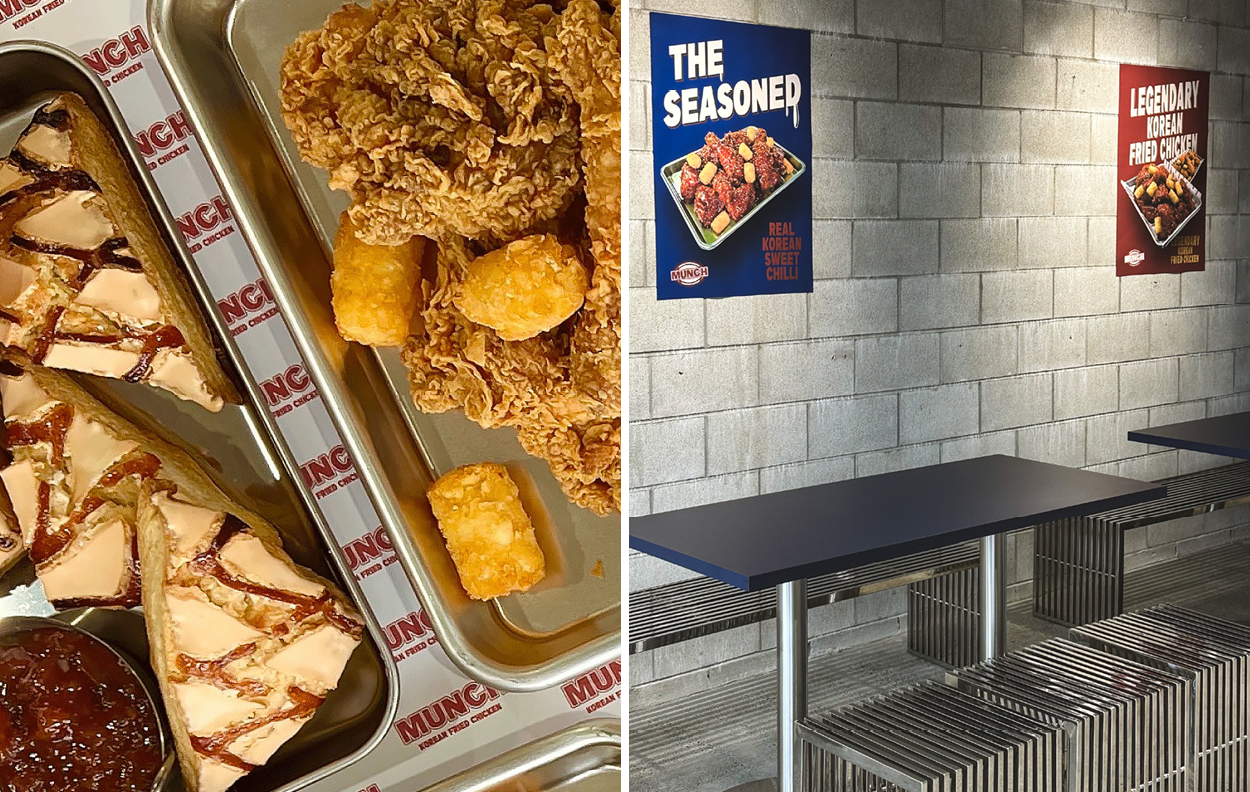 Inside, Munch is a pared-back and super modern (almost Brutalist) space, that was designed by STUDIO WEAREYOUNG and brought to life by Brave Construction, and where the dishes really take centre stage (as they should). "Our ultimate goal," Moon says, "is to provide customers with a welcoming place where we can share the joy of Korean fried chicken, and hope that people leave having had a happy, memorable experience."
Open from today, Munch is a new spot that you really need to try. Whether you consider yourself a Korean fried chicken convert or not, this new dining destination is serving some of the tastiest iterations of this indulgent dish in the City, and should definitely be on your radar.
Opening hours:
Monday to Sunday, 11am until 9:30pm
Munch Korean Fried Chicken
151 Lincoln Road
Henderson
Auckland