Picture this: stomach rumbling with hunger, you sink gratefully onto a comfortable bar stool. Your retail therapy lies forgotten at your feet as a friendly face delivers a hot burger, fries, and a cold drink. Blue sky and blue water shimmer beyond the window as the sun streams in. You take a bite of your burger. All is bliss.
With Burger Burger's new Commercial Bay site, this dream can now be a reality. Situated in a prime ocean-facing site, the iconic burger restaurant's sixth venture joins the unparalleled selection of eateries in the precinct.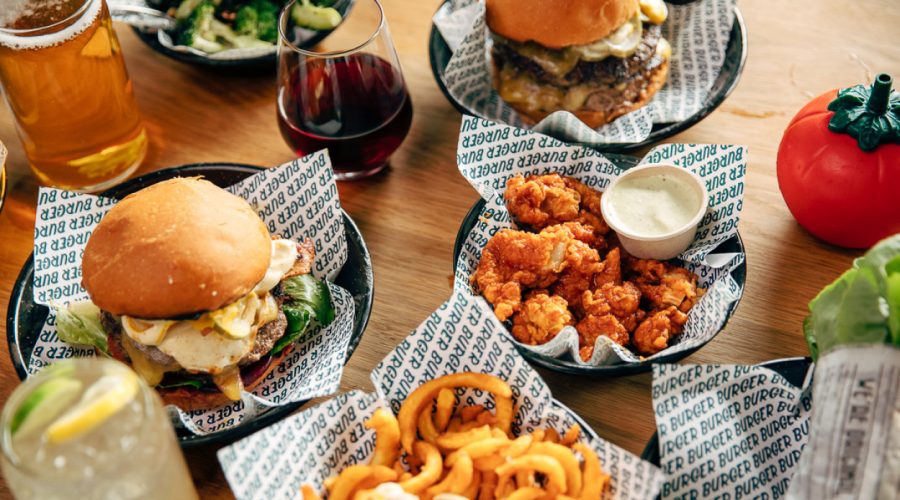 "Waitematā Harbour is one of the most magical outlooks in Auckland," says Burger Burger's co-founder and creative director Mimi Gilmour Buckley. "We are so grateful and excited to get to open a joint where you can enjoy a really good burger and cold beer while taking in that view."
When it came to arranging the space, the team divided it into four separate 'cabanas', each designed around a certain type of customer; from families to friends enjoying a round of drinks and "anyone looking for a reflective moment by the sea," patrons will be welcomed with Burger Burger's signature irreverent spirit.
With a selection of murals, neon signage and works by local artists, Burger Burger's new space makes for a fun and colourful environment to enjoy a bite from its delicious menu and watch the world go by.