There's no doubt that in recent years, the popularity of Korean cuisine has grown in the mainstream dining scene, but there's still a long way to go. For now, the Korean delicacies that most people are aware of include Korean BBQ, fried chicken and bibimbap. And although these are accurate representations of Korean food, they're also only a tiny fraction of the full spectrum of Korean cuisine. Luckily, there are a number of options in Auckland for a truly authentic Korean dining experience. Here is a round-up of our favourite places in town (from a person who is Korean himself).

The Place — Takapuna
If you're in search of authenticity, look no further than The Place in Takapuna. This restaurant has it all, from classic Korean fried chicken to more adventurous dishes like pork back-bone potato soup (which is actually a very common delicacy in South Korea). The Place is a go-to spot for Korean families as the wholesome and hearty dishes accurately reflect what one might find on the streets of Seoul. We suggest you gather up some friends, go in a group and order the gul bossam. Enough to feed at least four, it consists of a large platter of pork belly, lettuce wraps and spicy kimchi and comes with fresh oyster salad.

Tae Neung — Albany
Don't be taken aback by the location of this restaurant — Tae Neung is the real deal. Tucked away next to the Albany Rosedale Motel, this is without a doubt one of Auckland's best Korean BBQ restaurants, even people from the other side of town venture over just to satisfy their Korean cuisine cravings. The menu offers a range of different cuts of meat, but it's the fresh beef short ribs and marinated beef short ribs you need to go for. End your feast with the mulnaengmyun, a cold buckwheat noodle dish that might sound strange to some, but is unbelievably refreshing and cleansing on the palate.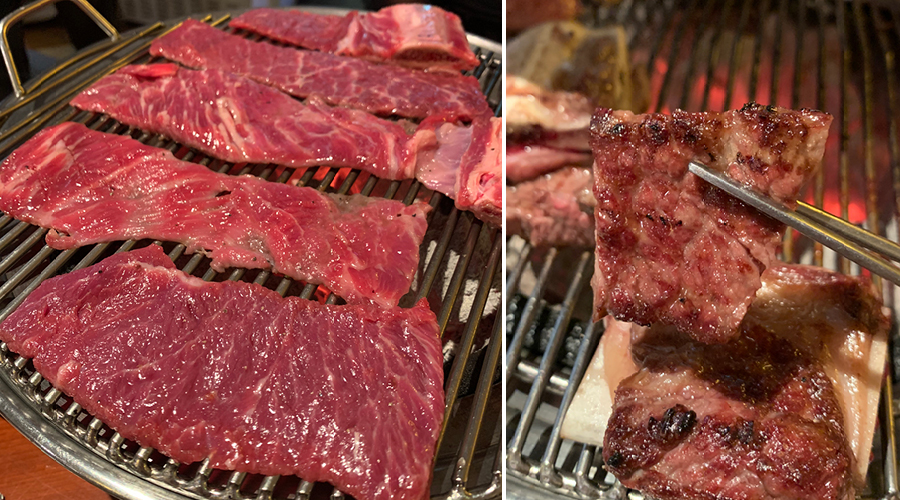 Totoya — Rosedale
Side dishes are a huge component of a traditional Korean meal, and Totoya in Rosedale pays as much attention to the sides as it does to the mains. Your table at Totoya is guaranteed to end up covered in small plates of seasonal vegetables and rice, and don't hesitate to ask for refills as that's what you're supposed to do. When it comes to the mains, the braised spicy seafood dish cannot be beaten — it features octopus, squid, crab and an array of shellfish, all marinated in a divine spicy sauce.

Teolbo — CBD
Soups and stews are probably the most prevalent dishes in Korean cuisine, even more so than fried chicken and BBQ meats. The soups at Teolbo go beyond the regular. Think hearty lamb, whole chicken with ginseng and arguably the most popular, blood sausage soup. Also known as 'sundaeguk,' this soup comprises a deep bone broth, with sausages filled with glass noodles and served with pork offal and offcuts.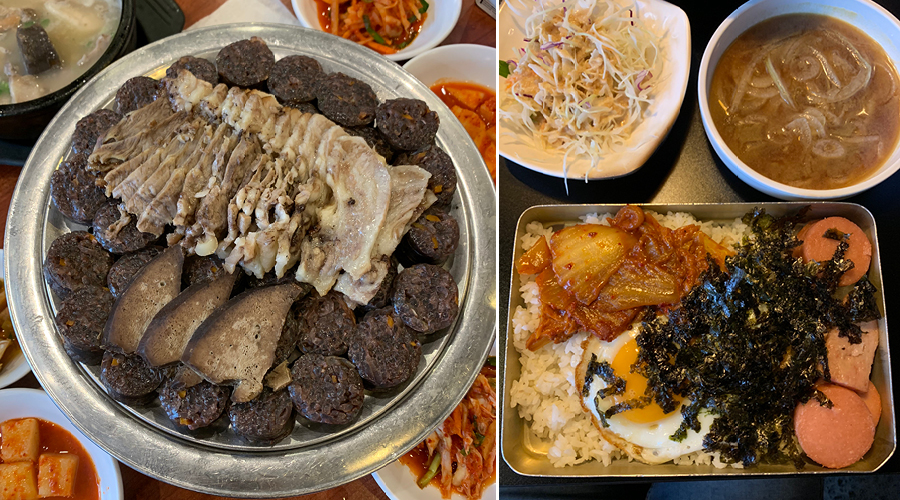 Red Pig — CBD
Another hotspot for Korean BBQ is Red Pig in the CBD. Staying true to its name, this restaurant specialises in cuts of pork. With charcoal grills on each table, a smoky aroma is infused into every succulent slice of pork and works to cut through the meat's richness. Although the frozen cuts are available (and cheaper), always go for the fresh ones as the flavours are more vibrant and the overall experience will be more enjoyable. Other cuts you could try are the neck, jowl and even the intestines if you're wanting to take yourself out of your comfort zone.

Jami — Wairau Valley
Offering a slightly more refined yet very authentic Korean dining experience is Jami in Wairau Valley. From the presentation of the dishes to the ambience of the restaurant, Jami proves that Korean cuisine isn't limited to cheap prices and cheerful environments. Jami is also one of the rare restaurants in town that serves ganjang saewoo, which translates to raw prawns. This may sound odd to some, but if you're a seafood fanatic, you can't go past this one. The raw prawns boast plump textures and have been soaked in sweet soy sauce to cut through the ocean flavour.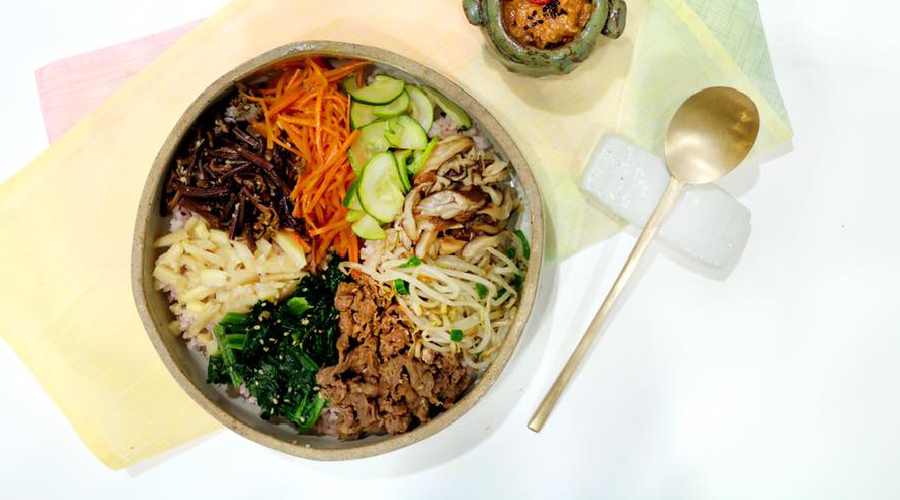 Han — Parnell
Han might not be offering a traditional, by-the-book Korean menu, but its signature modern fusion of Korean and Western flavours cannot be found anywhere else. Executive Chef Min Baek's skills with Korean ingredients is pure genius and the ambience of his restaurant is calm, contemporary and sleek. The dimly-lit space makes for a perfect date spot, especially for a special occasion and the dishes on offer will not disappoint, especially the vegetarian bibimbap. Boasting all the essential elements of an authentic bowl of bibimbap, Min goes the extra mile and adds modern components such as a crispy kimchi leef and crunchy nut seed crackers.

Kaya — CBD & Rosedale
Located in both the CBD and on the North Shore, Kaya is one of the more accessible Korean restaurants in Auckland. The restaurant is open for lunch and dinner, each service boasting its own entirely unique experience. If you're wanting to go for a quick meal, stick to the lunch hours as dinner at Kaya is a party and a half, especially on the weekend. It's where people gather for drinks before the big night ahead and the pork hock, otherwise known as jok bal, never goes amiss. We recommend the half and half of the original and the spicy marinade, so you can alternate between the two and get a range of flavours.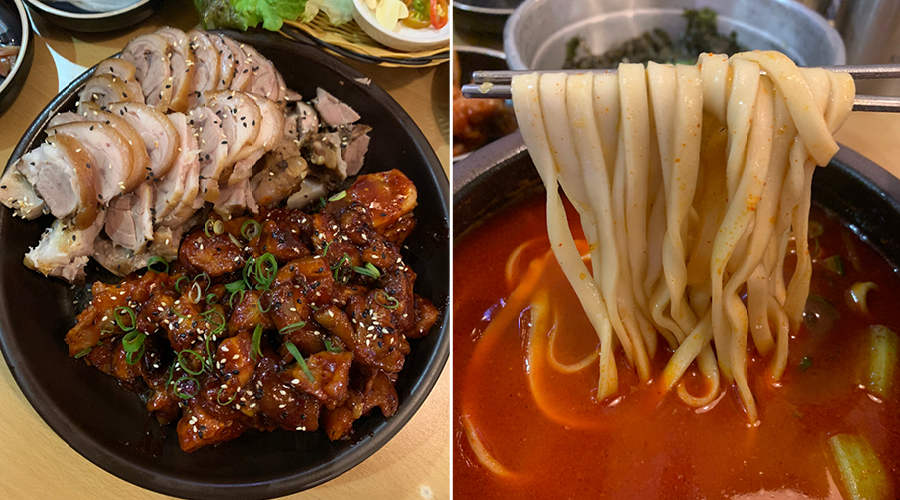 Pocha — CBD
Although Kaya is great in its own right, when it comes to a fun-filled Korean dining experience, Pocha is our favourite place to go on a weekend night. Soju is the number one Korean alcoholic beverage and we are warning you — this stuff is strong. As food is mandatory when drinking soju, Pocha's menu features the best of Korean 'pub grub'. From almond cornflake fried chicken to spicy army stews, which consist of luncheon meat, kimchi, noodles, red pepper paste and rice cakes, everything that comes out of Pocha's kitchen is guaranteed to impress.