It's a well-known fact that Prego is the place to go with the kids. For years it has always delivered simple, delicious dishes, welcoming the little ones with open arms. But surely, there must be others? We asked those in the know (the ones with kids in tow) who have traversed the city to track down the best places to take the kids for dinner.
Azabu
With a menu dedicated to kids 12 years and under, we'd say this Ponsonby Road haunt is right on the money. Once they've chosen between six pieces of sushi, a bento box or something from the menu for 'bigger kids' like chicken karaage, they get a little pack full of coloured pencils, paper and chopstick joiners (which help teach kids how to use them properly). Did we mention they also throw in a scoop of vanilla ice cream with chocolate sauce on the house?
Akarana Eatery
Being a family man himself, Nic Watt's Akarana Eatery in Okahu Bay is designed to be an all-inclusive space where parents and children can easily spend the entire day. As the adults tuck into fresh oysters and chicken liver parfait waffles, little ones can play on the front lawn and take their pick from tempura fish and chips, margherita pizza, ice cream and mini Nutella donuts.
The Crab Shack
Offering waterfront dining for the whole family, The Crab Shack is the place to be for a relaxed afternoon or evening. If little ones aren't quite up to sampling crayfish rolls or mussel pots along with the adults, the kids menu offers likes of battered fish, cheeseburgers or chicken nuggets with a choice of waffle fries or steamed veges. There's also kids 'cocktails', with classic spiders, traffic lights and pink panthers. Hot tip: Children under 10 eat free from 12pm – 6pm every Sunday.
The Grounds
Arguably the most family-friendly eatery in Auckland, chefs Ben Bayly and Mike Shatura have committed to creating a space that has all the tools to keep the kids entertained. From colouring books and one of the city's best playgrounds to a menu featuring handmade pasta, dumplings and warming toasties, a dining experience with the children at The Grounds is always a smooth and enjoyable ride.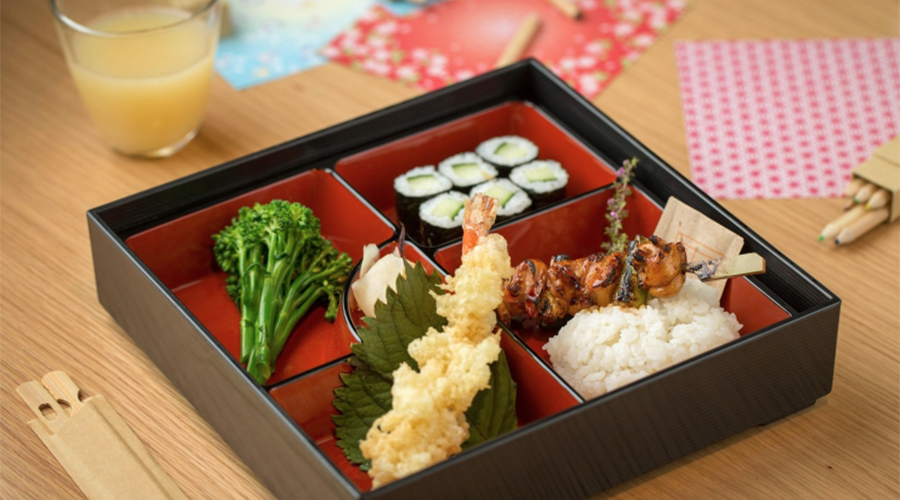 Masu
SKYCITY's Japanese stalwart has long been a family favourite. The kids can enjoy a bento box with all the beloved Japanese delicacies, all while mum and dad enjoy some delicious fare from the regular menu and soak up the relaxed atmosphere.
Non Solo Pizza
Long lunching at Parnell's NSP need not be reserved for the grown-ups, with this Italian institution's 'Bambini' menu offering plenty to satisfy smaller appetites. Find a thoughtful selection of tasty pizzas, pasta and chicken cotoletta complete with shoestring fries and seasonal veges. For dessert, the Nutella pizza is a must-try. The best part? For only $18, kids can choose a secondi, dolce and a drink. Bellissimo.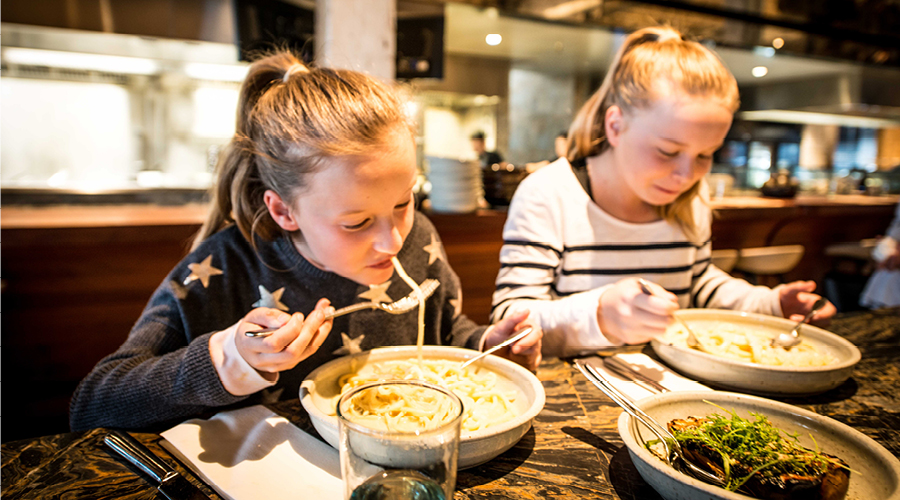 Amano
Famed for its pasta, this Britomart restaurant is perfect for an early dinner. The standard menu has some great options for kids such as the mushroom gnocchi and tagliatelle bolognese. However, these are far from the only options — the kitchen will simply create anything from the menu to suit their needs. Whether that be with smaller portions, the addition of chicken or the removal of any ingredient, Amano is here to keep kids happy.
Auckland Fish Market
Every kid loves fish and chips, so why not take them to the ultimate seafood destination? At Auckland Fish Market you can order from a variety of different purveyors serving everything from sushi to lobster fried rice. Following your family feast, head on over to Silo Park for a stroll while the children have their fun on the playground.
The Blue Breeze Inn
They're short on a kids' menu, but not on flavour — something you're never too young to get acquainted with in our book. The steamed chicken and pork shumai is an excellent option, as is the sweet and sour pork. When paired with a side of the wok-charred broccoli, you've got yourself an easy, tasty and fuss-free dinner.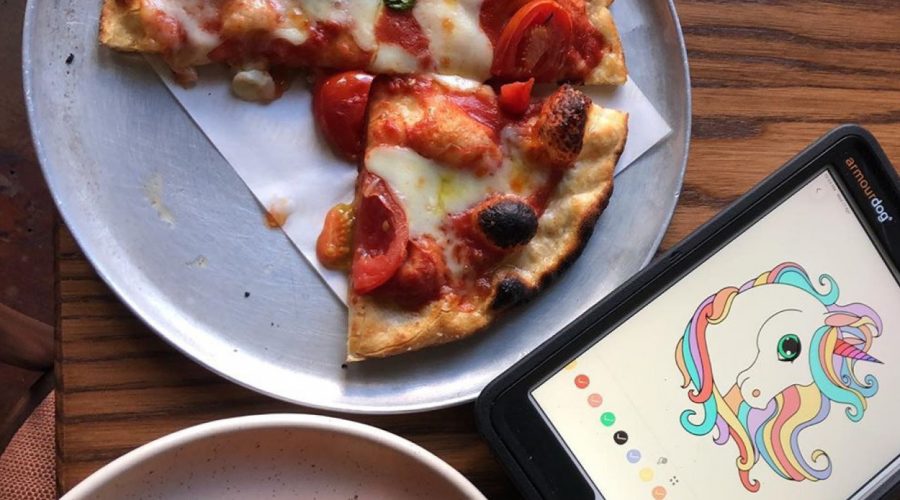 Andiamo
Neighbourhood eatery Andiamo is all about looking after locals, so it's no surprise they are pros when it comes to catering to children. Find a selection of slightly tweaked versions of its famous calamari, mac and cheese and meatballs ready to satisfy young palates. Bonus: In-house iPads are available with pre-loaded games to keep kids entertained. What more could you want?
Hallertau
Take the whanau out to Riverhead or Clevedon for a meal at Hallertau that caters to just about everyone, young and old. The 'Little Hoppers' menu comes printed with colouring activities and the likes of chicken bao buns, gnocchi, pizza and a variety of sweet treats (including Duck Island's famous fairy bread ice cream) will fill hungry tummies.
Baduzzi
Get 'em started on the good stuff at a young age with Baduzzi's kids menu. Featuring dishes like handmade buttered pasta with herbs and parmesan, organic lamb meatballs braised in tomato sauce, and chicken schnitzel with marinara sauce and fried egg, just as much care goes into this menu as the main one and it shows.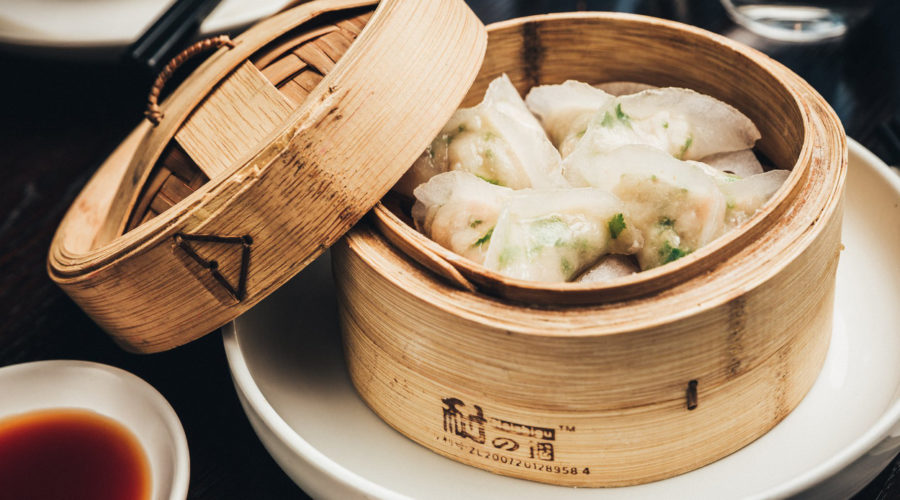 White + Wong's
Voted Best for Family Dining in our 2021 Denizen Hospo Heroes awards, White + Wong's may not have a dedicated kids menu, but it certainly ticks all the boxes for a family-friendly affair. Find an array of fresh dumplings and baos alongside roast pork belly, crispy chicken and pad Thai noodles to keep bellies well and truly satisfied.
Food Truck Garage
Specialising in healthy and fresh "fast food", Food Truck Garage's kids' menu encompasses the likes of beef, vege or chicken burgers, or chicken tenders, and each meal arrives with a side of crinkle cut carrots. Plus, if kids eat all their vegetables they'll get a free fro-yo at the end of the meal.
Sugar at Chelsea Bay
Satisfy the kids' sweet cravings in the most epic way at Sugar at Chelsea Bay's factory. Even the fussiest eaters won't be able to resist French toast with fried brioche and maple, or the range of tempting cabinet treats. With an interactive zone, outdoor playground and plenty of space to run around and exert every bit of energy, there's no need to fear the sugar high.