Despite myriad challenges over the past year, the local culinary industry has continued to evolve and expand with all the flair and ingenuity we have come to expect from our world-class chefs and eateries. Over 40 new restaurants, bars and cafes opened in 2020 in Auckland alone, jostling to find their place among an already well established scene.
While overarching shifts within the plethora of varied offerings can be tricky to pinpoint, we've spotted some interesting trends that have cropped up across the board. From normcore eating to Spanish flavours, here are the food trends taking 2021 by the taste buds.
Take Comfort
We're collectively craving sustenance that acts like a soothing balm to the soul and the belly, and it's no wonder given the last year. Remember normcore? The term was widely popularised in 2013 by trend-forecasting agency K-Hole as fashion shorthand for 'finding liberation in being nothing special'. The concept crept gently into gastronomy as well, and we're seeing it as an apt term to describe the renewed appetite for humble dishes done well, a la Hotel Ponsonby's scotch egg, or the creamed corn toastie from Culprit.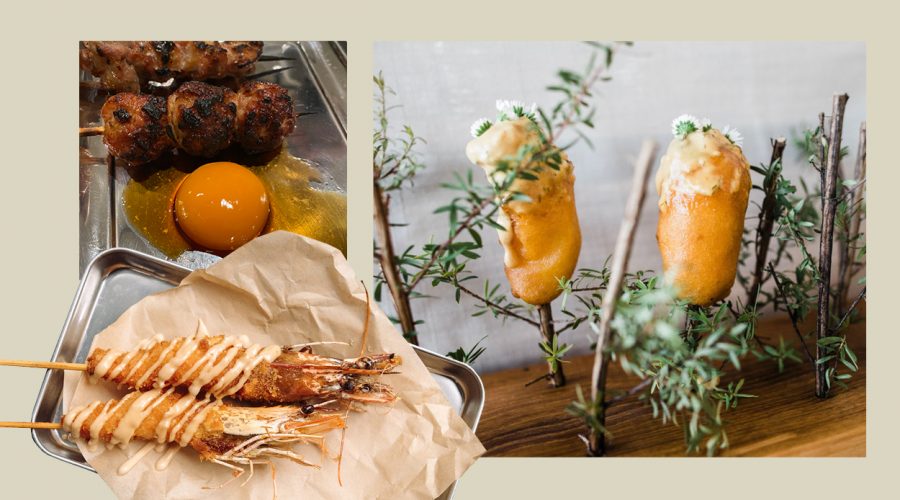 Stick It
There's a specific joy that comes from gnawing a skewer fresh off the grill. It's hot and immediate, and anything we can eat with our hands is good by us. Yakitori is not a new concept to this city, but it has been brought once more to the fore by eateries like Omni and Nook. At the former, co-owned by chef John Yip who honed his grill skills at Yardbird in Hong Kong, don't miss the meatball with tare and yolk for dipping, and at St Kevins Arcade spot Nook (opened by the Lowbrow duo) why not branch out with the chicken hearts or black tiger prawns? Speaking of things on sticks, it'd be remiss of us not to mention one of our other favourite dishes in this category: Ahi's scampi corndogs and that addictive dipping sauce.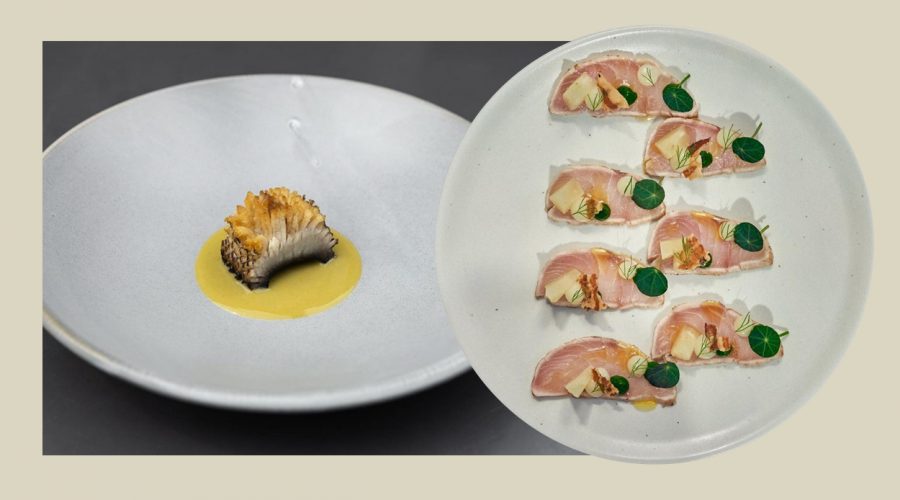 Homeward Bound
Just what is defined as New Zealand cuisine? This is the question several local chefs have been attempting to answer with increasing fervour. Last year, some of our most revered and established culinary heavyweights opened new restaurants in Auckland, but instead of taking inspiration from Europe or Asia, many are aiming to hone in on Aotearoa's food legacy.
From Matt Lambert's Lodge Bar & Dining, Peter Gordon's Homeland eatery and cooking school, to Mr Morris helmed by Michael Meredith, and Ben Bayly's Ahi restaurant, these chefs are highlighting native ingredients, indigenous cooking techniques and practises like foraging, accelerating the exploration of our gastronomical story. The likes of Monique Fiso of Wellington restaurant Hiakai, and Vaughan Mabee of Queenstown's Amisfield have been tuned into this sensibility for some time now, but it's exciting to see more chefs crafting the narrative even further in 2021.
Sustainable Seafood
Gone are the days when a fillet of snapper was the only fish you'd find on a menu. Any restaurant worth its salt is now prioritising suppliers that use more sustainable fishing practises in an effort to prevent the already severely depleted ocean from being overfished. This includes crafting dishes that use other parts of the fish, not just the fillet, and making more use of different types of seafood altogether.
Owned by Nate Smith, Gravity Fishing is an industry leader when it comes to fishing sustainably. The Invercargill-based company started as a commercial fishery 10 years ago, and now supplies restaurants country-wide, including The Lodge Bar & Dining, Tantalus Estate and Paris Butter in Auckland. It has reverted its methods to only using hook and line — and only fishing what quantities chefs have pre-ordered. This prevents excess fish from being taken from the ocean, and as Smith supplies whole fish rather than pre-filleted, he encourages restaurants to utilise the entire animal. Native delicacies like kina that previously would have been largely exported have also found renewed favour on local menus, joining the likes of blue cod, kingfish and albacore tuna.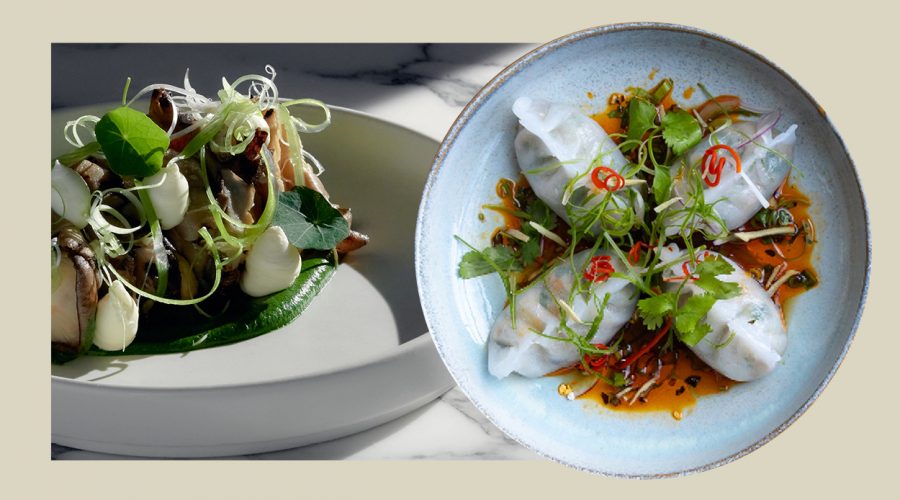 Garden Variety
In the not-too-distant past, any non-carnivore would be faced with a severely limited selection of plant-based dishes when dining out. This couldn't be further from the truth now, as the tired mushroom risotto is shelved in favour of a far more varied offering of vegan and vegetarian food than ever before — and it's only increasing. Whether adopted for health, ethical or environmental reasons, the ever-growing population of plant-based eaters is spurring eateries to catch up, with ample space on their menus dedicated to dishes that don't include meat.
One of our recent favourites is Euro's charcoal grilled Wairarapa oyster mushroom dish with stinging nettle and sour cream (banishing memories of the aforementioned risotto for good), and we're impressed by innovative new modern Asian eatery East, that's not only vegetarian but boasts a menu that is 75 percent vegan.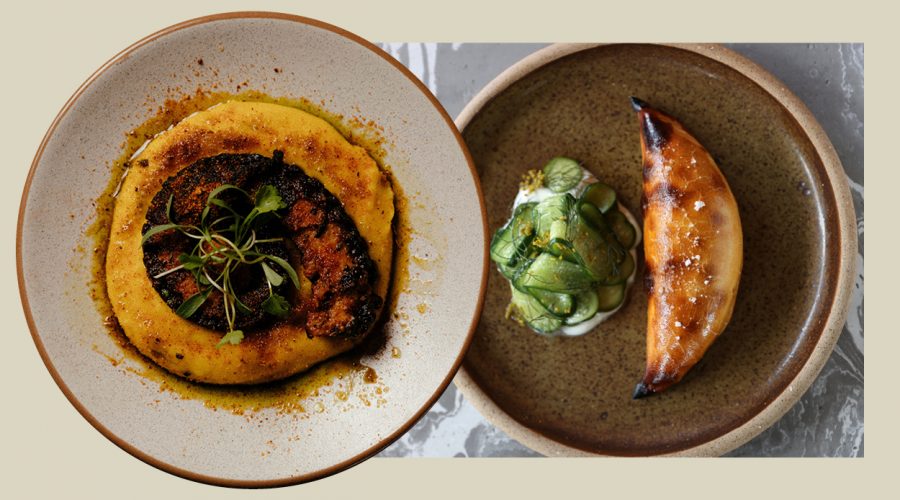 A Taste of Spain
For some time now the preponderance of Italian-inspired eateries in this town has been steadily climbing towards what is surely a saturation point, so it seems only natural that the focus should shift to another European city with an equally rich cuisine and history. Spanish flavours have arguably not yet been given their full day in the sun, but a series of new openings are promising to change this.
Karangahape Road newcomer Candela harnesses the irreverent spirit of late night Spanish tapas bars, offering small plates that celebrate both Spanish flavours and New Zealand produce, while Alma is the latest addition to the Hip Group family, heading further south to hone in on Andalusian cuisine. Park Hyatt Auckland's Captain's Bar also offers Spanish-inspired bites that pair nicely with its impressive selection of rum, like empanadas and spicy chorizo patatas bravas.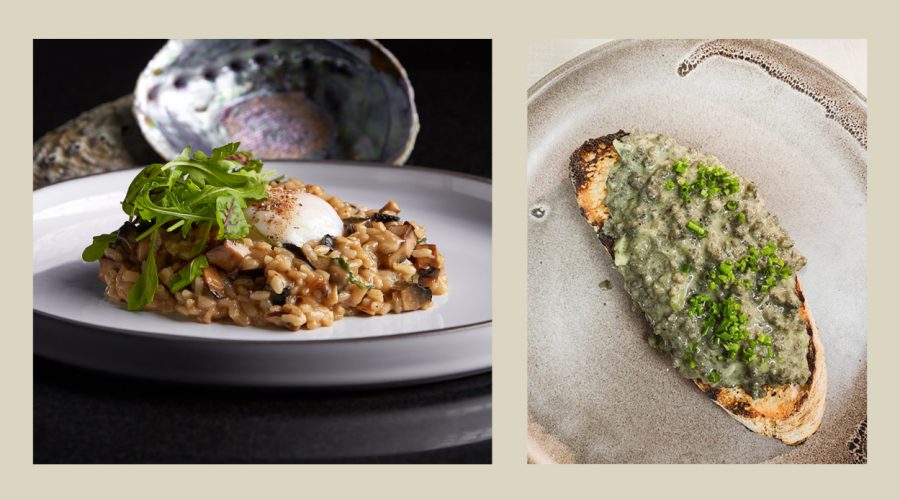 Pāua Power
While pāua fritters have long been a beloved fish 'n' chip shop favourite, a spate of recently-opened restaurants are elevating the iconic mollusc in new ways that celebrate its unique flavour and texture. Find an entrée of pāua with okra, corn and rice gnocchi at Michael Meredith's eatery Mr Morris, while at Park Hyatt Auckland's Onemata restaurant it is speckled through an umami risotto, swirling with shiitake mushrooms, miso butter and finished with an onsen egg. Peter Gordon's Homeland dining room showcases pāua both shaved with fennel and lime, and creamed on toast, and at Ahi find it on the snack menu, fittingly cooked using the hangi method and paired with smoked kahawai and sour cream.