When we heard the formidable team behind Amano, Ortolana and The Store were opening an Andalusian restaurant in Auckland, needless to say our bellies were already rumbling in anticipation. Named Alma, the new venture from Hip Group opened its doors just before Christmas at 130 Quay Street, Britomart, and centres on the delicious flavours and warm, relaxed energy of the southern Spanish region.
Borne from a trip to Andalusia undertaken two years ago by the company's founder and CEO Jackie Grant, COO and Executive Chef Jo Pearson and General Manager Natasha Parkinson, the founding of Alma has been a welcome opportunity for their offering to expand and for the team to explore a new cuisine, Parkinson tells me.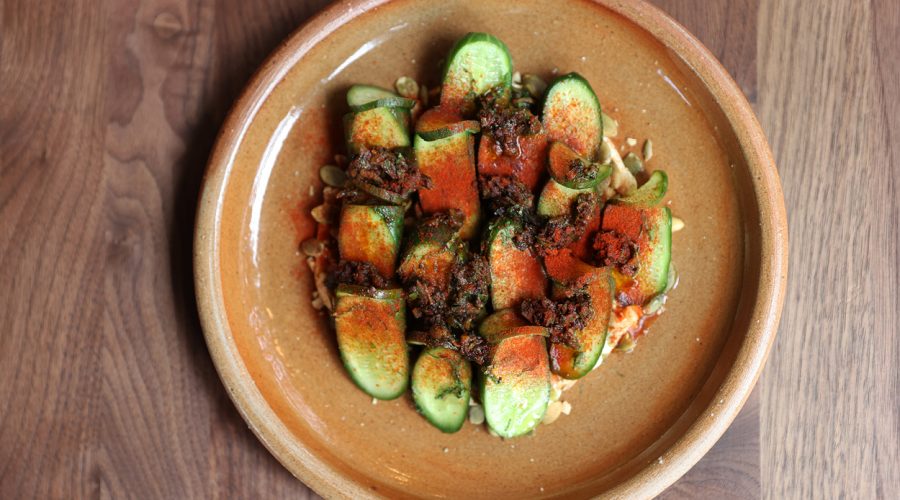 The site appealed because, similar to Amano, it is a historic building with a great sense of space, she explains. "The feel of the room was incredible from the get-go." Jack McKinney Architects once again worked on the fit-out, which was kept timeless and classic rather than too themed. "We wanted it to feel really homely, with the amazing brickwork and tiling, and the beautiful open fire and hearth," says Parkinson.
It is on this fire that the majority of Alma's dishes are cooked, allowing a thread of smokiness to underpin the menu — the conception and execution of which is in the capable hands of Jo Pearson. Having fallen in love with the south of Spain the first time she visited in 2006, Pearson says she was especially intrigued by the ingredients of the region. Andalusian food is a harmonious blend of cultures, she explains, and the Moorish (Arabic and North African) influences are what have made it so rich.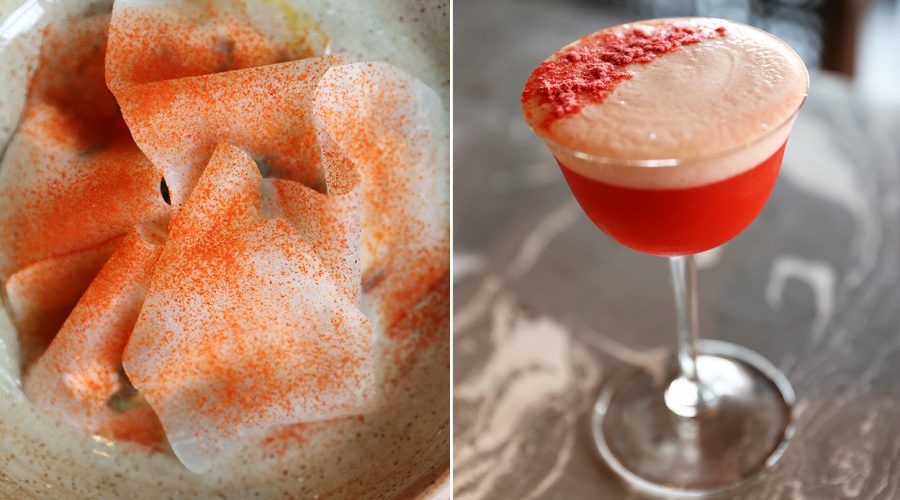 This amalgamation is what she likes about it; plus the fact that it's an enjoyment-focused cuisine rather than being too serious. "That's what inspired Alma; I love the food and where it's come from, but I'm also passionate about New Zealand products and the provenance of them."
As to be expected, the menu centres on small plates or tapas, with Pearson's spin imparting a fresh take. Open for breakfast, lunch and dinner, it is possible to pop in for a quick snack, a satisfying bite to eat or a long and languid meal enjoyed for hours — and while the menu is, of course, great to share, it is possible to eat in a more traditional entree-mains-dessert type of way if that's your style. If sharing, you might start with Olasagasti anchovies and tomatoes on toast, some Iberian ham and a mussel escabeche with kohlrabi; followed by crayfish tail cooked with tarragon and samphire, a rabbit empanada with cucumber and toum (a type of garlic sauce), and maybe even finish with lamb chops or a rib eye steak.
The drinks offering is as considered as the food, with Parkinson having crafted a list that stays true to the region. You'll find plenty of imported Spanish wines, and New Zealand-grown Spanish varietals like Tempranillo and Albariño. Sherries and vermouths are also championed, with the former a delicious (and underrated) drop to sip throughout a meal, and the latter ideal for before and after. Gin and tonics, popular in Spain, have also been given special attention, with an extensive list and customisable garnishes and tonics.
The name Alma means "feeds the soul, lifts the spirit", and with this new venture we have no doubt the team responsible will succeed in doing both.
Opening hours:
Monday to Sunday: 7am — late
Alma
130 Quay Street,
Britomart

09 801 6021