I'm not sure if I should admit this openly, but when the iconic waterfront eatery Euro first opened its doors 21 years ago, I was there. At the time, just prior to the 30th America's Cup, the new restaurant was widely celebrated as our first foray into becoming a sophisticated, cosmopolitan city by the sea.
Euro was the place to be. It became the gathering place for the city's movers and shakers; the cultural and business elite all congregated here to share war stories, conquests and failures over languishing long lunches that rolled into dinners.
Twenty-odd years on, and our city's hospitality scene has evolved into an entirely different beast. What we eat and the way we eat has completely changed. We can safely say that we have grown into our global status as a cosmopolitan city, and with that comes a more comfortable and relaxed way of enjoying life.
Richard Sigley, of Nourish Group, has been involved in the Euro since its inception and is very familiar with the changing evolution of our city. This experience has lead him to conceive, alongside his wife Paula and Executive Chef Gareth Stewart, a bold and bright new incarnation of Euro that is guaranteed to see it continue its longstanding reign as the waterfront destination of the summer and beyond.
"Euro was my firstborn, so to speak — my first foray onto the dining scene, so it will always hold a special place in my heart," says Sigley. "When it opened, it blew everyone away. It was a truly international restaurant that has been consistently good for two decades, but the time is now right for reinvention."
"Our evolved vision for Euro is for a place where the traditional boundaries between kitchen and dining room are relaxed, where meals become a series of vividly flavored shared dishes rather than rigid three courses, and where the menu responds to its customers' needs, rather than being prescriptive."
Last night, to celebrate my husband's birthday, I had the pleasure of experiencing Euro 2.0 with my family. Upon arrival it's abundantly clear that this is an exciting new era for the iconic eatery. The interior, a collaboration between Paula and CTRL Space, is light and bright, with sleek modernist accents such as floors lined with pale pink travertine tiles. The outdoor space emits a club-by-the-sea aesthetic, with high and low tables and comfortable wrap around sofas where one can take in the view of (or spy upon) Prada's America's Cup base.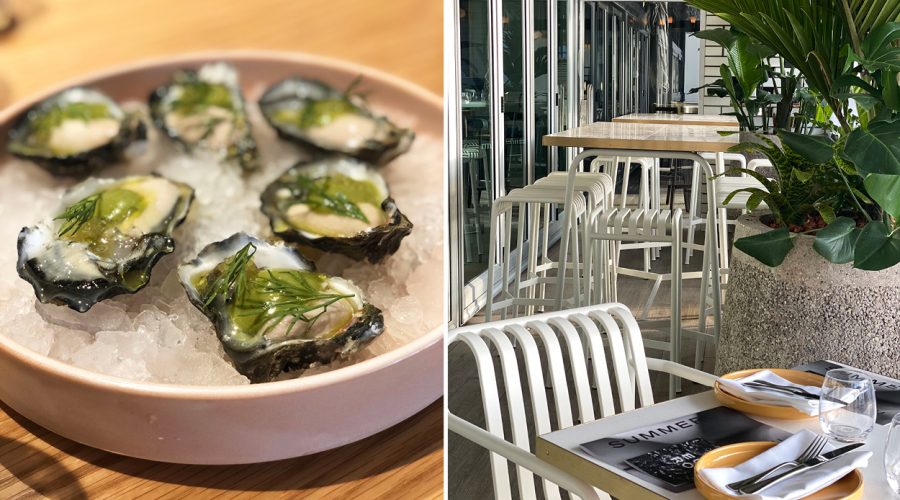 Inside, something that's impressive — and a rarity in many of today's new eateries — are the extremely comfortable seats; perhaps a nod to the old days where one would linger all day and into the evening.
Euro 2.0 has added a youthful energy that's apparent everywhere, from friendly and passionate staff, to a soundtrack of great upbeat music that had our toes tapping under the table. Add to this the seasonally changing collaborations with local artists, that promise to keep things continually fresh and evolving; by integrating both their artworks and taking inspiration from their colour palettes, each quarter the restaurant will transform with an element of surprise and delight.
The first of these artist collaborations features photography from multidisciplinary artist Meighan Ellis, whose imagery also inspired the yellow colour palette that will be utilised throughout the restaurant in summer. Plates, serveware and cocktails also all reflect the hue of each season and will align with future collaborators.
When it comes to the food, Executive Chef Gareth Stewart has endorsed his excellence with a menu of shared plates which are quite frankly some of the tastiest dishes I have tried in a long time. My entire family, including my young children, devoured the salt and pepper crispy pigs ears with green onion, chilli and a fried egg on top. Not something for everyone, and certainly not something I would expect my five- and seven-year-olds to enjoy, but this dish was so moreish we had to order another. The menu proudly puts equal emphasis on the garden, the ocean and the land, with some utterly impressive vegetarian dishes of a calibre not often seen in restaurants. The charcoal grilled Wairarapa oyster mushrooms with stinging nettle and sour cream were a standout.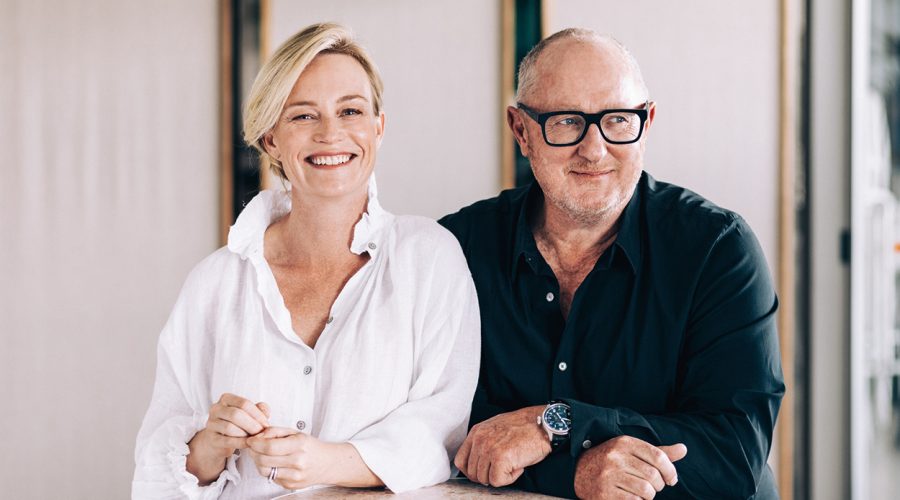 Much thought has gone into creating dishes that are both easily shared, and have a level of layered flavour and texture that elevates them well above what we have come to accept as 'shared plates'. These are the Rolls-Royce of the category, and surprisingly, most are within the $20-$30 bracket — again something that's becoming a rarity in this city.
A regularly evolving cocktail menu also embraces the leanings of the artist collaborations. The All England Club, with pink gin, Campari, coconut, lemon and cardamom strawberry soda is set to be the refreshing drink of the summer.
For someone who's been eating, drinking and commentating on the Auckland food scene for more years than I wish to acknowledge, leaving the new Euro last night, I felt a warm fuzzy sense of both nostalgia and immense pride. Pride that, in a city that has grown exponentially in the past 20 years, we have hospitality operators like Richard and Paula Sigley, who are capable of capturing the cultural Zeitgeist of the moment. Euro 2.0 is destined to be a rousing success. I suggest you try it for yourself, I doubt you will be disappointed.