The ECC team has been in Milan as part of their annual pilgrimage to scope out new products from the city's renowned Design Fair. Spending the last week immersing themselves in the incredible installations at Salone Del Mobile and Euroluce, here they report back on some of the highlights.
Day One
Field notes: Today was all about settling into Milan and taking in its bustling atmosphere. We spent most of our time exploring the infamous Brera design district before heading to the highly-anticipated press preview for Moooi. Marcel Wanders released his new sofa, the BFF, a soft, quilted modular style. Other highlights included the new chandelier version of the party wall lights launched last December, that actually sung to us via embedded microphones, and the unveiling of a new fabric, Tokyo Blue — a denim from Japan with high durability.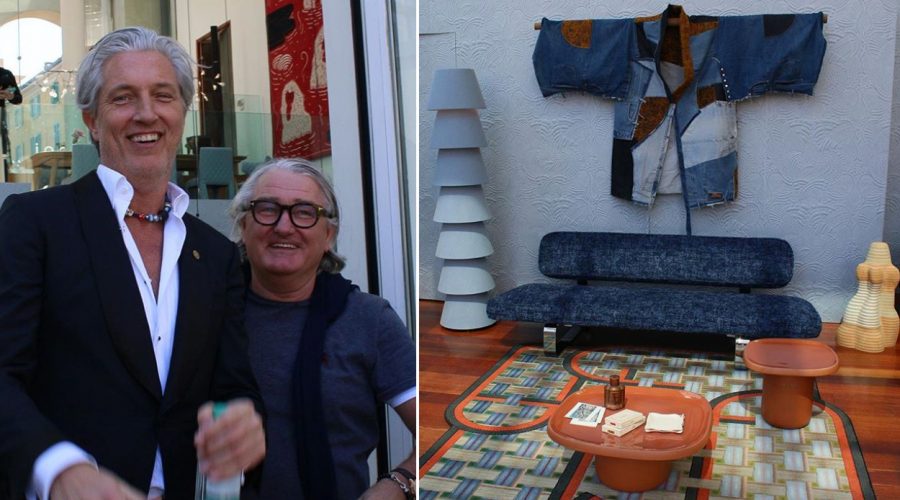 Day Two
Field notes: Minotti's stand at the fairgrounds was the highlight of day two. An incredible set-up that took 120 people 5 days to construct, it housed a collection that's widely considered to be one of the most cohesive and impressive in Milan. GamFratesi joined the Minotti team this year for the first time, contributing two new chairs to the collection and Minotti also unveiled the new outdoor version of its Tape Cord range by Nendo.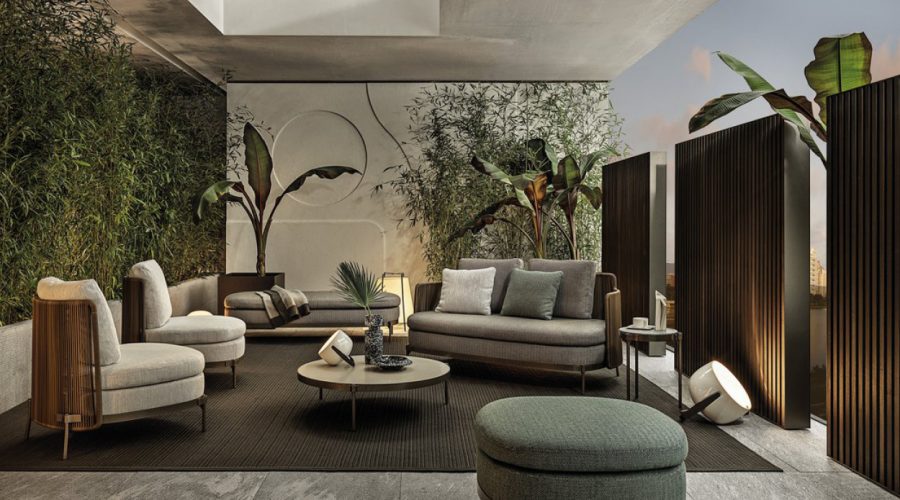 Day Three
Field notes: Back at the fairgrounds, we spent most of today meeting with suppliers. Highlights included Lapalma's new outdoor range, the new additions to Glas Italia's Sherazade door collection — a fascinating exploration of light, glass and geometric shapes — and the Magis stand, where ideas of recyclability and reuseablitiy had been the basis for the brand's new designs. In the afternoon, it was time to head to Euroluce — the biennial lighting fair that brings the best and brightest to the city.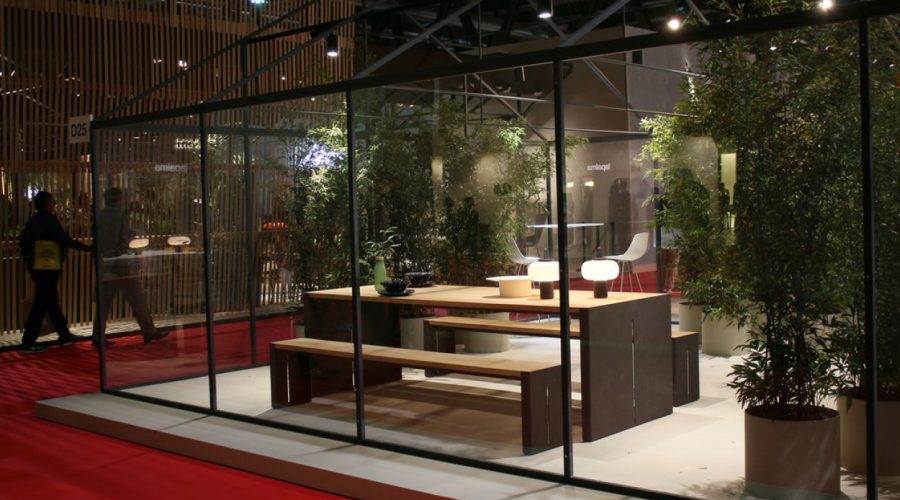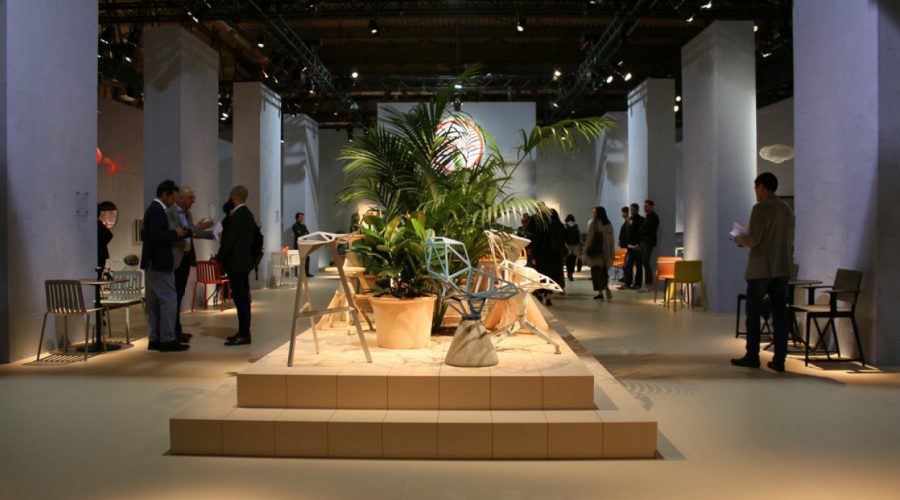 Day Four
Field notes: Taking advantage of the fact that Euroluce was on (it only happens every second year) we took today to explore the offerings of some of the best lighting designers in the world like Artemide, Vibia and Ingo Maurer. Particular highlights included the entranceway to Flos' space, which glowed with a sculptural, modular piece called Coordinates by Michael Anastassiades. At the Ingo Maurer stand rubber gloves with lightbulbs attached to each fingertip provided a quirky, creative inspiration.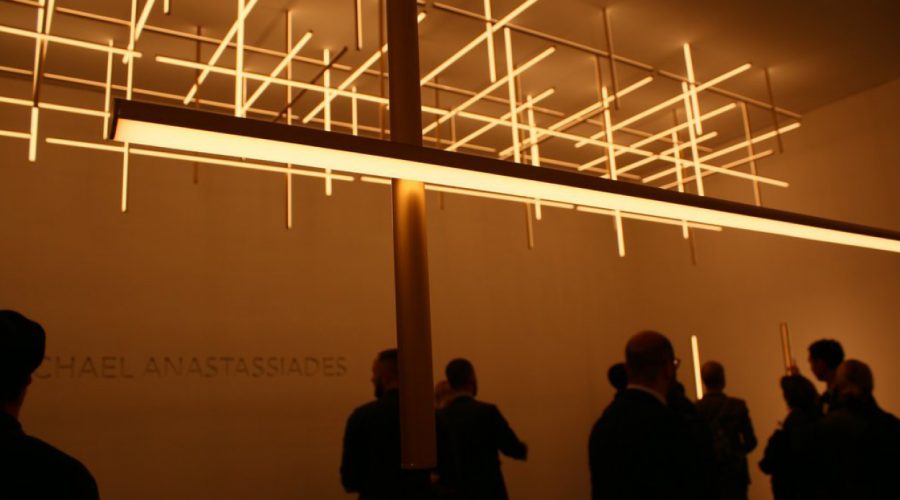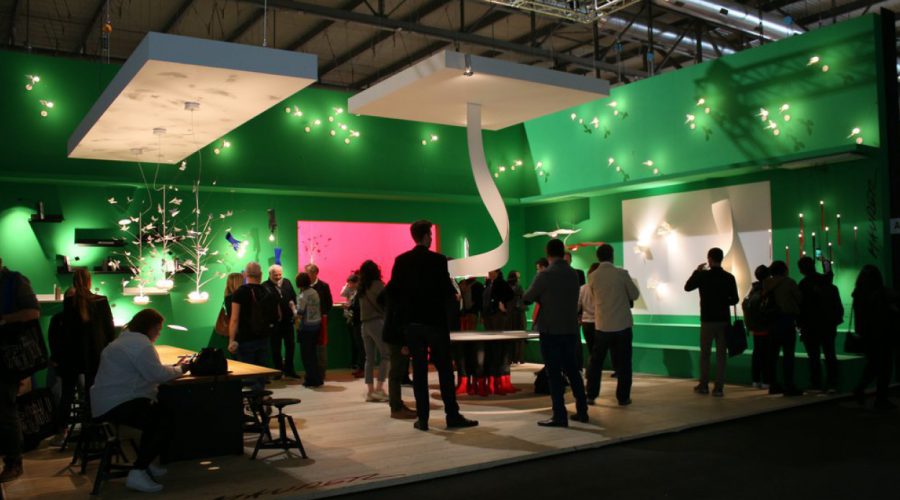 Day Five
Field notes: Returning to the streets, we explored some of the fascinating offerings around Milan's various design districts. There was so much to be seen outside the fairground itself. We also headed along to Tom Dixon's new restaurant, The Manzoni, in which the designer had cleverly planted a number of his new pieces, like his two new chair styles, Fat and an updated Slab. Later on, we headed to the institutional Rossana Orlandi and Nilufar Galleries and their surrounding pop-ups where we found, among other things a fascinating projection of infinite shades of colour.