No matter how young or how old you are, soft-serve ice cream is something everyone can appreciate. The simple yet delicious treat is a universal delicacy but usually, by virtue of its nature as a dairy product, excludes those that are vegan or lactose intolerant. Enter Lulu's — a new food truck in Auckland, churning out dairy-free soft serve for everybody to love, no matter what their dietary requirements.

The coconut milk-based soft serve has the same rich creaminess as a regular soft serve with an added nutty aroma and after-taste. The flavours change from time to time but are all just as delicious as each other. From the fruity plum and mango to the matcha green tea, Lulu's line-up is sure to draw the crowds, even as the weather cools down.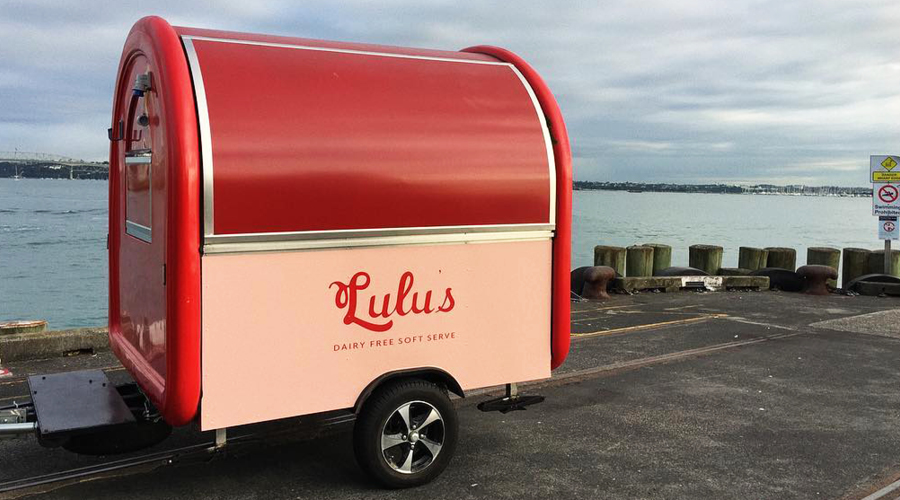 It has recently joined the Auckland Food Truck Collective family which means we will be seeing much more of the cute, pink and red food truck at local foodie events. If you'd like Lulu's all to yourself, you can even book it as a catering service for events, where it will have its dreamy, dairy-free soft serve on-tap all day.