So often when that clock strikes 11am in city offices, the mind can start to envisage eateries instead of concentrating on the job at hand. In fact, lunch choices in the CBD depend on so many variables, from needing something fast, to seeking out the freshest of offerings, probably lighter possibilities, and most certainly delicious ones. To help you surmount the daily challenges of finding the perfect lunch, we have created our list of our favourite daytime city eateries. 
Paper Crane
If you're near the Wynyard Quarter, you'll find delicious Asian-fusion offerings at Paper Crane. The menu showcases many Asian favourites, from steamed baos, to sashimi, donburis, and of course noodles. Our recommendation is the misoyaki salmon on rice. Both takeaway and dine-in-friendly, Paper Crane offers local workers a reliably excellent eatery, and also a great location for meetings.
Azabu at Auckland Fish Market
Sushi is always popular when it comes to a weekday lunch, and Azabu at Auckland Fish Market is where we like to get our fix. The salmon combo box, with both rolls and nigiri pieces, is fresh and fun. If you have a longer lunch, then try their menu highlights, such as the karaage chicken, and enjoy eating in the outdoor courtyard on offer there.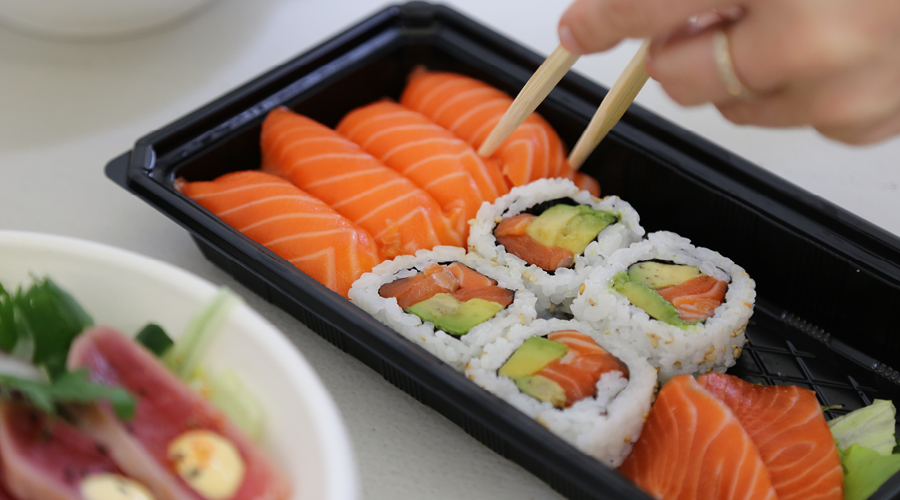 Goodlife Superfood Co.
For healthy eating that is enjoyable and delicious in equal measure, try Goodlife Superfood Co. The fresh and imaginative salads offer tasty toppings such as orzo, grilled chicken, parmesan or pesto sauce and, given they're also well priced, this takeaway lunch bar is constantly bustling with customers.
Hello Mister
Vietnamese cuisine is associated with quick, fresh, light, yet very tasty food, which explains Hello Mister's popularity. During the hot summertime, we opt for the rice paper rolls, particularly with lemongrass chicken or Peking duck fillings. If you request them to go, you can take a short stroll and enjoy their succulent flavour in the nearby park. By contrast, when winter rolls around, it's the phở that calls to us to pull up a chair and dine-in.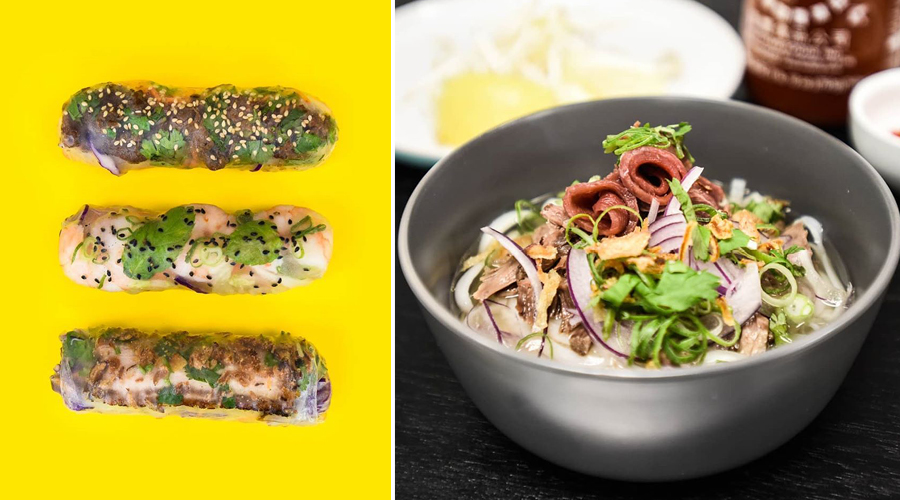 Luna's Express
A mention of Auckland's Vietnamese cuisine must include Luna's Express in Chancery Square. The turmeric-seasoned Hoki fish summer rolls are unlike any rice paper roll we've tried, but it's Luna's chicken banh mi sandwich that we offer up here. From the bread to the pate, everything in this Vietnamese sandwich is made from scratch and is undoubtedly the best bánh mì in Auckland.
The Rolling Pin
At Denizen, there's always at least one person in the office with dumplings from The Rolling Pin. They are one of our staples. Ever since the Food Truck opened its first permanent space in Wynyard Quarter, we have shared an office obsession with these pulled pork dumplings. We love how unbelievably juicy they are, and the contrast with the fresh and crunchy slaw topping. There's almost always a queue, but you'd be surprised at how quickly it moves, so join the mouth-watering line and anticipate the delight to come.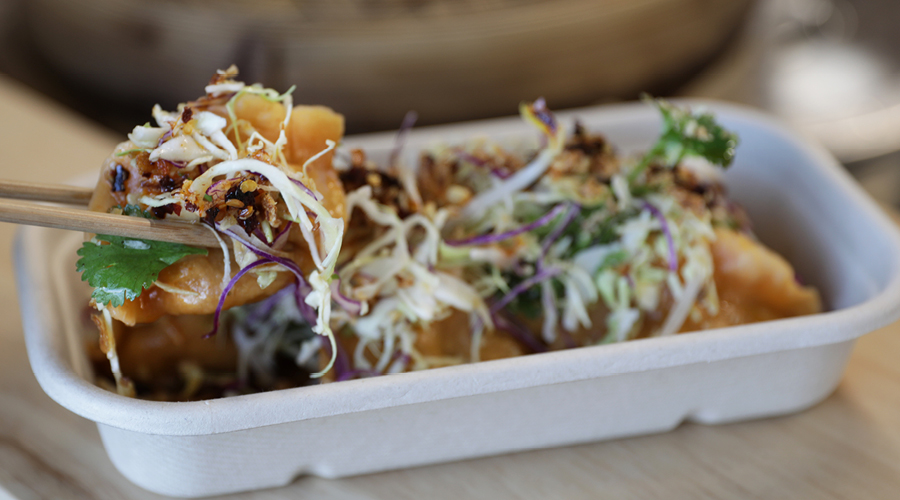 Fort Greene
If you're after a superb sandwich, look no further than the K'Road cafe Fort Greene. Their artisan sandwiches go to an entirely new level. They make each element from scratch, including the bread itself, and the homemade fillings come from only premium ingredients. We highlight here The Fish One, with its smoked kahawai fish fingers and mushy peas in fluffy, warm, toasted bread. If you're after something sweet, you can't go past the almond croissants. Impossibly flakey, unbelievably buttery and filled with decadent almond cream — simply divine.
Best Ugly Bagels
Typically, bagels lean on the heavier side, but it's a different story when it comes to Best Ugly Bagels. Instead of the usual dense New York-style, bagels here follow the Montreal way with a lighter texture of bread that is topped, rather than filled. These bagels make for the perfect midday meal and our highlight is the Chickaboom with its fragrant curried chicken, rocket sauce and piquant spring onion.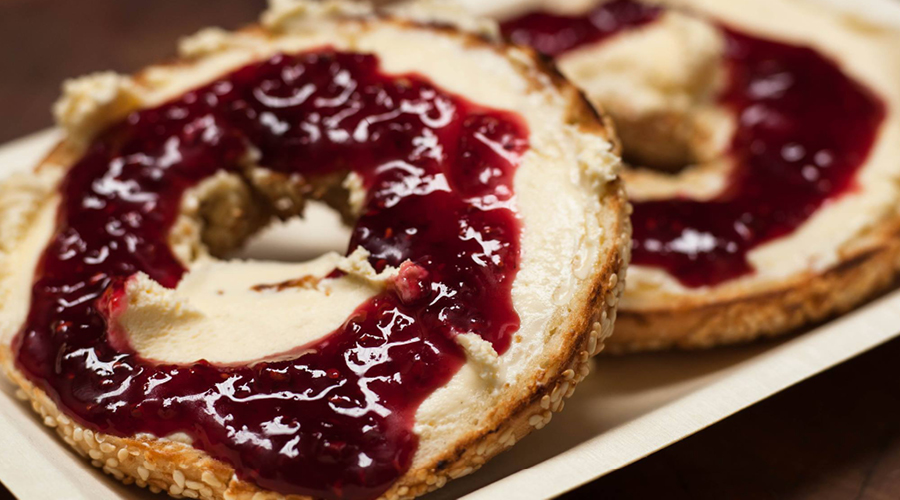 Ima Cuisine
Renowned for its custard-crossed hot cross buns, it's no secret that Ima Cuisine has a talented team of pastry chefs whose food artistry is on display in their daytime cabinet. Croissants, cakes, scones, sandwiches, you name it and Ima will most probably have it. If you're a sweet tooth, you can't go past the cinnamon and walnut babka, a twisted loaf that's laced with sweet syrup, spices and nuts. But if you're looking for something more substantial, order the sabich sandwich, otherwise dubbed as the 'King of Israeli sandwiches'.