Although tucked away on Chancery Street, the blue glow of the Luna's Express signage makes passers-by stop and take note, intrigued by the new opening and drawn in by the warm, yellow walls and cosy fit-out that lie beyond the glass frontage.
Stepping over the threshold we're greeted by the owner, Malisa, who explains the name of the new opening as a homage to her mum, Luna. "All the recipes are hers," she says, walking us through the menu which is set up as a smorgasbord of make-your-own Vietnamese phở and Bahn Mi. "We wanted to be able to talk to the customers and help them customise their orders," Malisa says, "the menu covers traditional dishes from both North and South Vietnam… so diners can choose from a range of flavours and types of Viet food… they could have a different dish every time they came here if they wanted."
That the popularity of Vietnamese food has been on the rise is undeniable. Phở — a traditional Vietnamese broth soup served with rice noodles and various accoutrements like beef, sprouts, chilli and spring onion — has emerged as a universally-loved dish that manages to be warming without being heavy, and is satisfying in a distinctly light, healthy way. Luna's Express takes its appeal one step further, by making the rice noodles fresh every day (with Malisa telling me she usually starts around five or six in the morning) and brewing the broths — a traditional and a vegan one — from scratch as well, which usually takes around 12 hours. The vegan broth is, while not necessarily authentic to the cuisine, something Malisa created using root vegetables in order to ensure that Luna's can cater to anyone. And the fact that this level of care has gone into the creation of the dishes, becomes clear in the quality of the food and its flavours.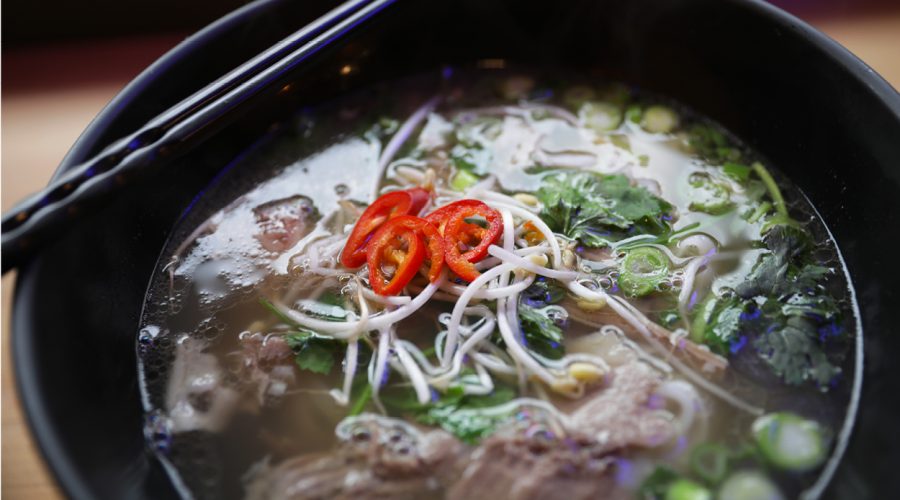 The phở is warm and fulfilling, the Bahn Mi perfectly proportioned and bursting with tasty meats and sauces, and when Malisa brings out the egg coffee and egg chocolate at the end of the meal as a "special treat," it's an unexpected delight. Egg coffee is a traditional drink in Vietnam that started when the country was suffering from a milk shortage. It is made with egg yolk, condensed milk and cream — so if you can imagine a texture similar to melted ice-cream but far fluffier and with a more complex, sweeter quality, that's it. And it really is a treat.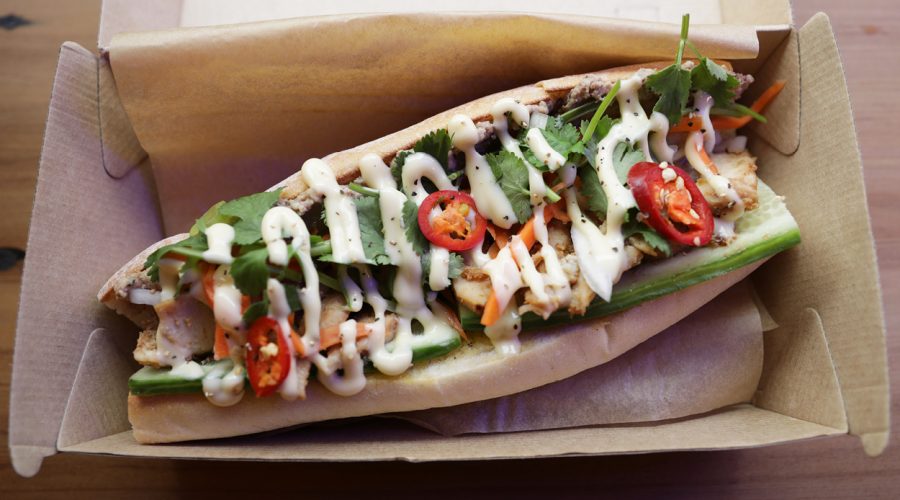 Although the 'Express' in Luna's name is an accurate representation of its service (our bowls of pho arrived at the table very quickly), don't be mistaken in thinking that there have been any corners cut on quality. Malisa is clearly dedicated to making Luna's Express a business that is as holistic as its food. "All the packaging is compostable," the owner explains, "and we're trying to make Luna's as close to zero waste as we possibly can," a commendable goal.
While we were slurping our phở, a number of people who clearly worked around the area wandered by, peering inquisitively inside. Luna's is, after all, the perfect lunchtime spot for the inner-city set. With fresh ingredients, a friendly atmosphere and food that will suit any proclivity and save you from having to suffer through a 3pm slump, it's setting itself up as the ultimate antidote to office hours and is, without a doubt, some of the freshest Vietnamese we've ever tried.
Opening hours:
Monday – Friday, 7am until 4:30pm
Saturday, 11:30am until 5pm
Sunday, closed

Luna's Express
10 Chancery Street
Auckland Central