Despite the seemingly vast breadth of cafes and eateries in central Auckland, the battle to find something good to eat during work lunch hours is ever present. Solving this problem is Wynyard Quarter eatery The Humble Canteen, which can be found serving up delicious, wholesome fare on Jellicoe Street all the working week.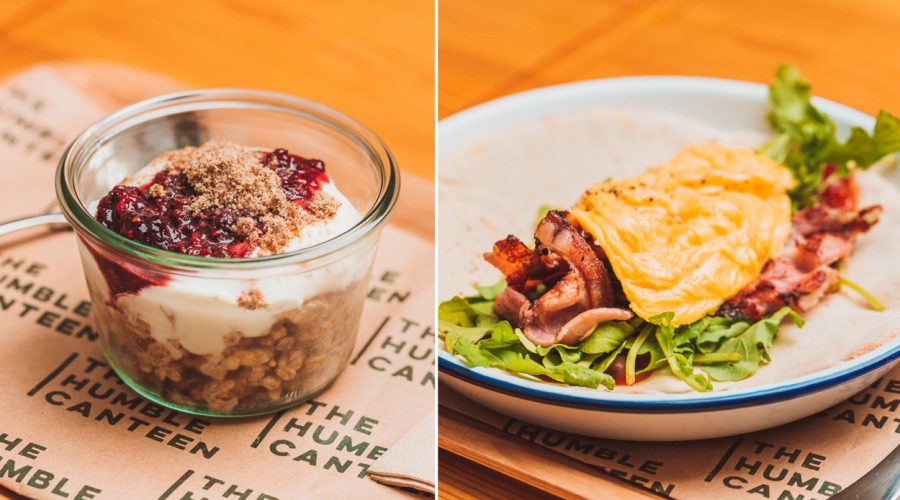 Having opened earlier this year, The Humble Canteen is on a mission to offer tasty food that nurtures the body and the planet, using Ecoware packaging and encouraging customers to bring their own containers for Earth-friendly takeaways. Start the day with any one of their breakfast options, like a bacon and egg, or vegetarian flatbread; granola, bircher or chia breakfast pots, or a build-your-own cooked breakfast.
On the lunch menu, you'll find a variety of healthful dishes that can be eaten on-site or to-go, like build-a-bowl salads with your choice of base: quinoa and baby spinach 'balance bowl', or beetroot and carrot 'raw rainbow' salad, for example. Add protein (halloumi, chicken, salmon and falafel, among seasonal options) and toppings they enthusiastically name 'flavour bombs' — pickled green tomatoes, roasted almond dukkah and crispy shallots, to name a few.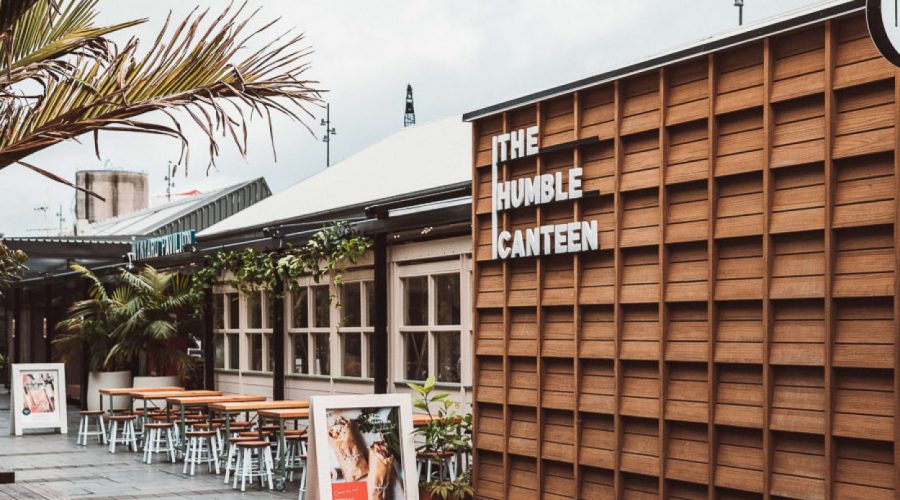 Flatbreads are a suitable option for those wanting something even more substantial — we can confirm the garlic aioli chicken with avocado and fresh herbs goes down a treat, comprising spice-rubbed chicken and a tasty salad in a soft wrap. Otherwise the grilled halloumi with beetroot and carrot salad, or the falafel, pumpkin and broccoli combinations both appeal. Hot soups and curries round out the lunch offering, with a selection of freshly-baked sweet treats in the cabinet.
Staying true to its name, The Humble Canteen's fit-out is sweetly simple, with an indoor/outdoor feel thanks to a retractable roof covering that can be opened to let in the sun. With warm service from the friendly team, and its tasty food offering, this eatery is a great go-to for daytime fare that won't leave you disappointed.
Opening hours:
Monday to Friday: 6:30am to 2:30pm
Saturday & Sunday: Closed
The Humble Canteen
17 Jellicoe Street,
Auckland CBD