OBar — the iconic Korean bar that started on Lorne St, before being taken over by The Kimchi Project has been a favourite of the local Korean community for over a decade. Shortly after closing its doors in 2016, the bar found a new home in Chancery Square, and continued to build a community of loyal followers. Now, OBar has opened another outpost directly opposite its Chancery Square bar — OBar Snack Bar — and we're very excited about it.

Taking inspiration from the lunch spots in South Korea, otherwise known as Gimbap Chunguk, OBar Snack Bar is where people are welcome to stop in for a quick, delicious and filling meal. The menu is designed in a similar way to the lunch bars of Seoul, where patrons are given a checklist and pen to make their order. OBar Snack Bar's offerings are simple — just three different combos which you can customise to your liking.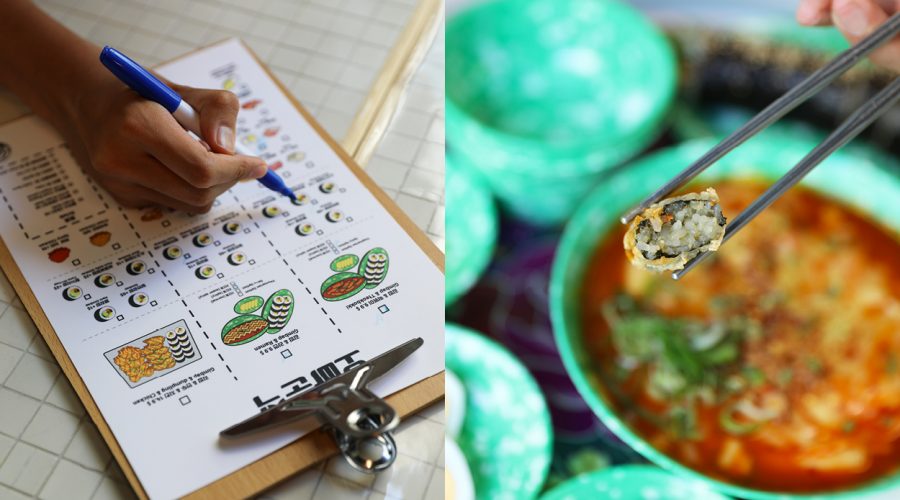 These combinations all include Korean sushi (gimbap), which you can pair with either tteokbokki (a spicy rice cake dish and a common Korean delicacy), noodles or Korean fried chicken. OBar Snack Bar offers five different fillings for its gimbap — Spam, ham, pork, beef and tuna. And while it might look like Japanese sushi, take one bite and you'll immediately understand why the two aren't anything alike. In the gimbap, sesame notes take precedence (rather than vinegar) and in place of the expected raw fish, rich meats are used instead (to tasty effect).

We opted for the gimbap and tteokbokki — mysterious-looking sticks that look like sausages but are in fact, just rice cakes. Made from rice flour, water and salt, these have a chewy texture and are slathered in red chilli sauce which also has a subtle sweetness to it that balances out the spice. If you need to tone down the spice ever further, we recommend adding cheese to your tteokbokki which also lends a touch of creaminess to the overall texture.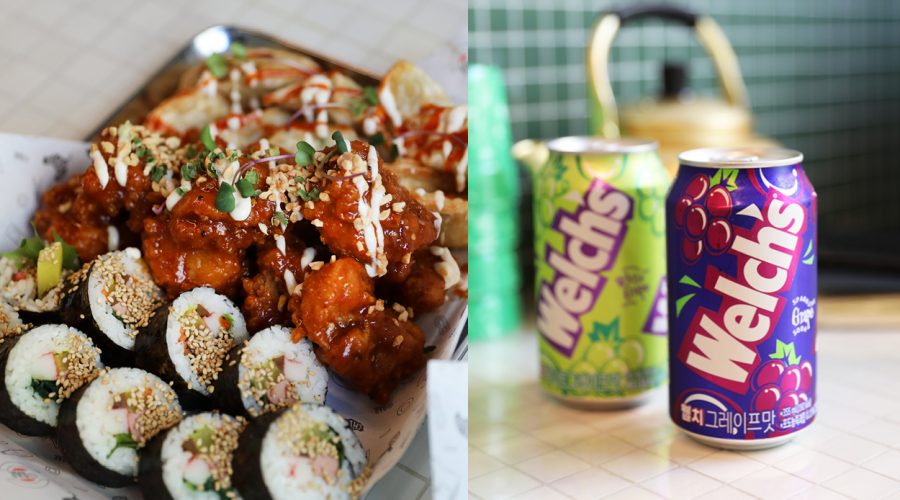 The fried chicken at Obar Snack Bar is, like its sibling across the way, some of the best fried chicken in Auckland. The coating of the chicken is crispy yet light and the meat itself is succulent and juicy. We recommend opting for the marinated chicken which features a tangy sweet and spicy sauce with a sprinkle of peanuts.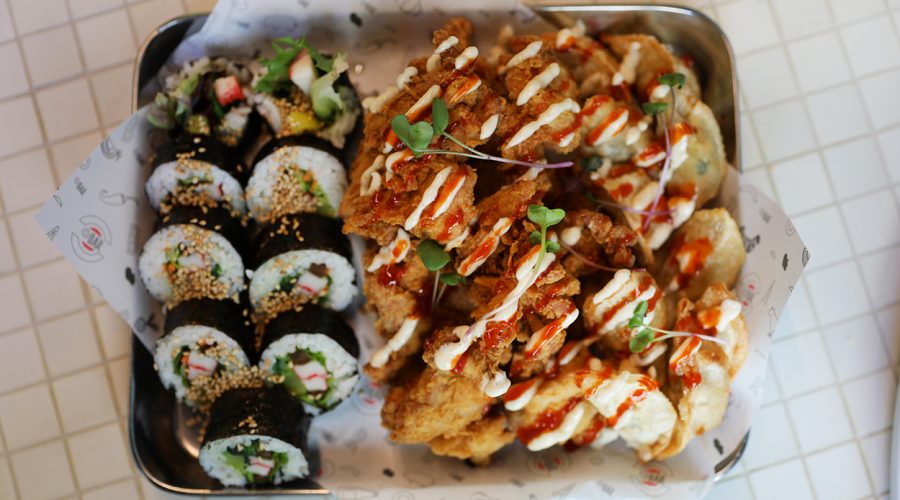 A quick lunch at this newly-opened spot will typically cost you less than $15 and will leave you feeling happily satiated. And considering that OBar Snack Bar only opened on Thursday and queues were already starting to form, we suggest you get down here before the masses do.
Opening hours:
7 days, 11am until 5pm

OBar Snack Bar
114B
15 Chancery Street
Auckland CBD