Inner-city multi-functional workshop, gallery and work space The Tuesday Club has welcomed a second outpost of cult favourite Eden Terrace sandwich shop Hero Sandwich House.
Situated in the downstairs of the versatile building, Hero at the Tuesday Club awaits to serve those who appreciate a truly delicious sando with a tempting array from the cabinet, filling the gap of quick yet fresh and chef-made lunch options in the CBD.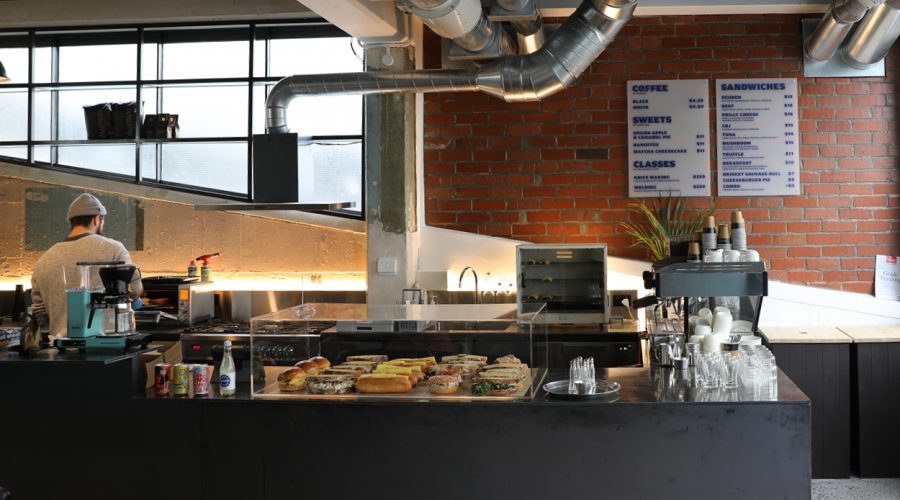 "I want it to be like a fast-paced deli", says Hero founder Huri Neill, who plans on opening a third shop in Auckland by the end of the year. "Really good sandwiches you can find around the city."
Hero Sandwich House's first location opened in 2017 to rave reviews, and while locals will be relieved to know it's still in action, the new venue is the much-anticipated final addition to owner Nick Worthington's unique Airedale Street complex.
"It's been about four years since we first moved in here", says Worthington of The Tuesday Club. "The cafe was the last thing to go in, but it's the best thing. We got introduced to Huri at just the right time; everything he was doing felt effortless and we're like-minded."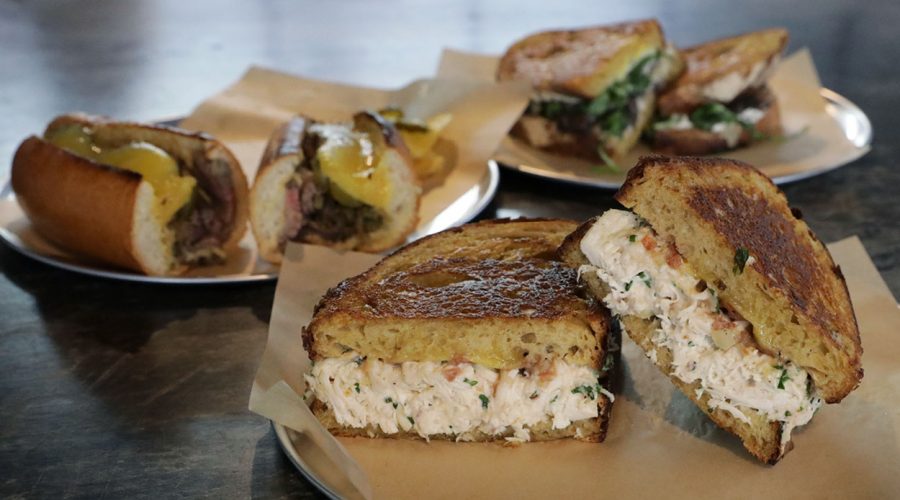 Hero at the Tuesday Club's succinct-yet-mighty menu includes all the generous and flavourful fillings the sandwich house is known for.
One of the most popular choices is the Philly Cheese: a brioche bun stuffed with skirt steak, jalapenos, buttered onions, pickles and cheddar and toasted to perfection.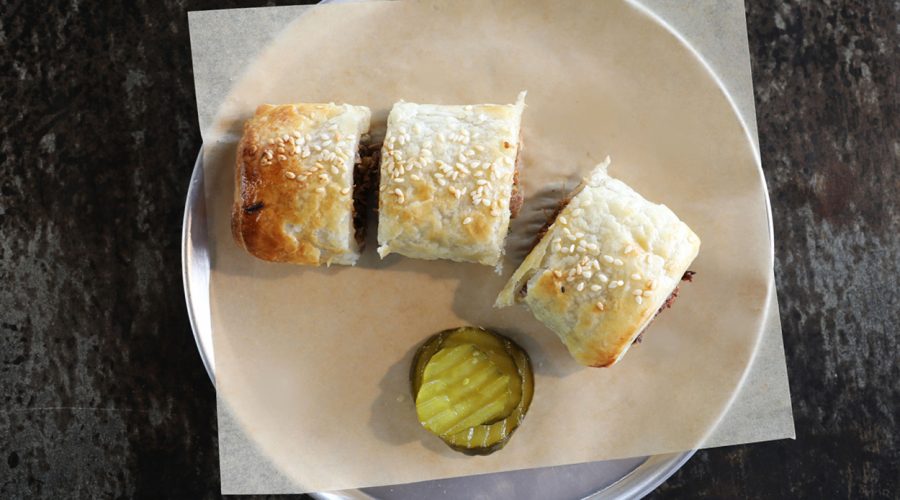 The CBJ or chicken, bacon jam and cheddar is another crowd favourite with its incredibly generous slathering of filling on toasted Wild Wheat sourdough, and the balsamic glazed mushroom, mozarella and griddle onion more than holds its own amongst meatier options.
There's also a delicious brisket sausage roll on offer, plus a cheeseburger pie – both of which come served with pickles.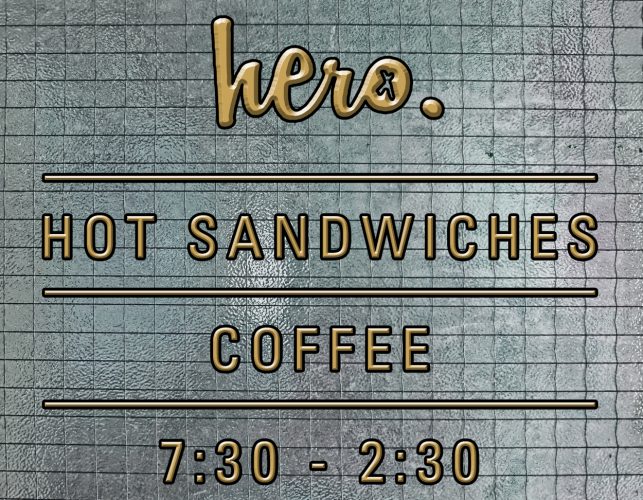 Additionally, Hero at the Sandwich Club is bringing a taste of another Eden Terrace favourite closer to the central city as it offers Coffee Pen's delicious cheesecakes and spiced apple caramel pie, all to be washed down with hot coffee from Allpress.
The industrial yet polished fit-out centres around a large metal table with velvet-topped stools, and was the combined effort of some of The Tuesday Club's regular collaborators, including Worthington who has a motorbike and welding workshop on the same floor, and Leon McKay of Saint Leo metal workshop.
In such a varied and bustling location, the addition of Hero at the Tuesday Club is a welcome one and is sure to be as popular as its first iteration – we are certainly excited to return as soon as possible.
Opening hours:
Monday to Friday from 7:30 until sold out
Closed Saturday and Sunday
Hero at the Tuesday Club
42 Airedale Street
CBD