Throughout lockdown level 3, we in Auckland have been lucky enough to have a seriously comprehensive amount of takeaways available to enjoy at home. However, when the hunger stakes are high, indecision haunts the best of us. If you can narrow down what genre of food you feel like (pizza or dumplings for example, or perhaps Middle Eastern or Japanese), then this list is here to help you find the best places to get said meal. Forget cardboardy pizza and stale burgers, these restaurant-quality bites make staying home a delicious endeavour, all while still supporting your favourite operators.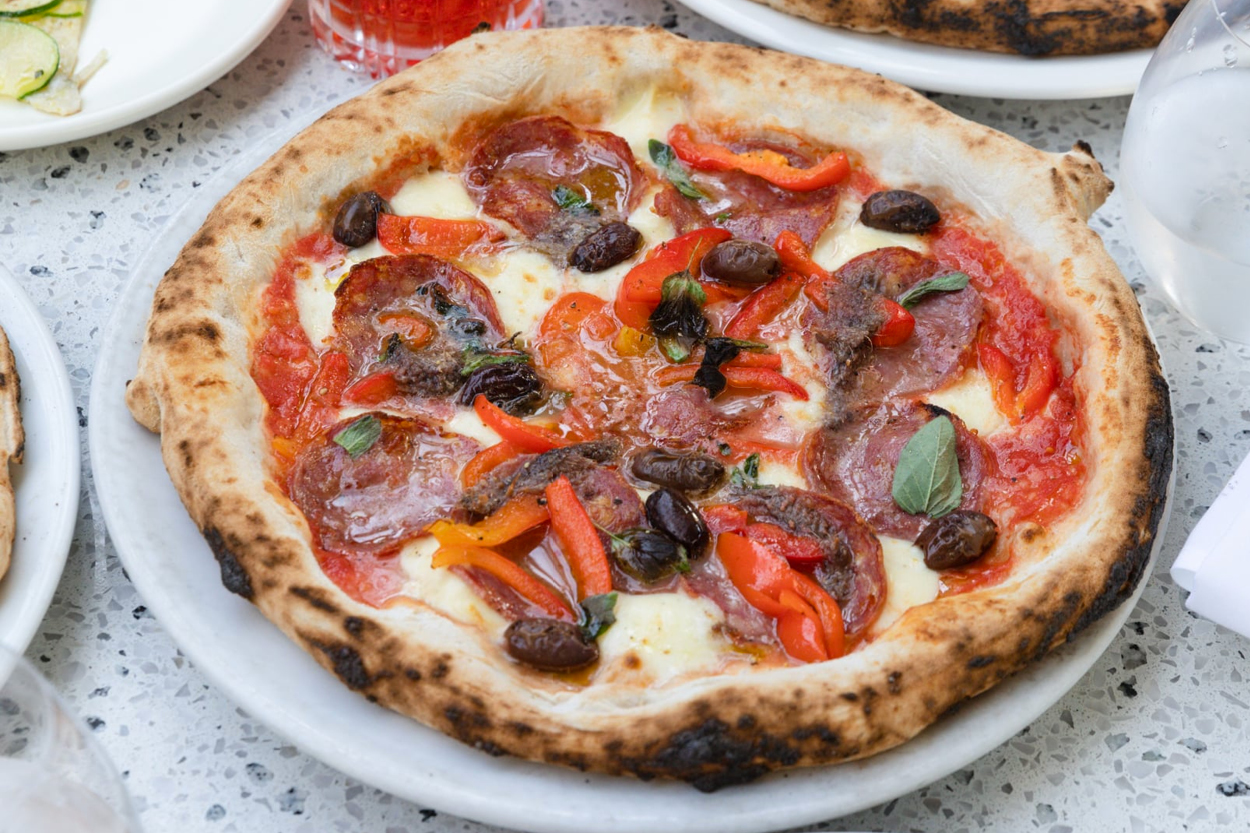 Craving pizza?
Parnell institution Non Solo Pizza isn't just about long lunches in its Tuscan-inspired courtyard, during level 3 it's also offering its namesake woodfired pizza to-go. Order online via the Savor Goods website. When nothing but a big, bodacious New York pie will do, Epolito's Pizzeria has both delivery and takeaway covered. The lemon, artichoke and parmesan pizza is a work of art. For more enticing slices, head to our round-up of the best takeaway pizzas in town.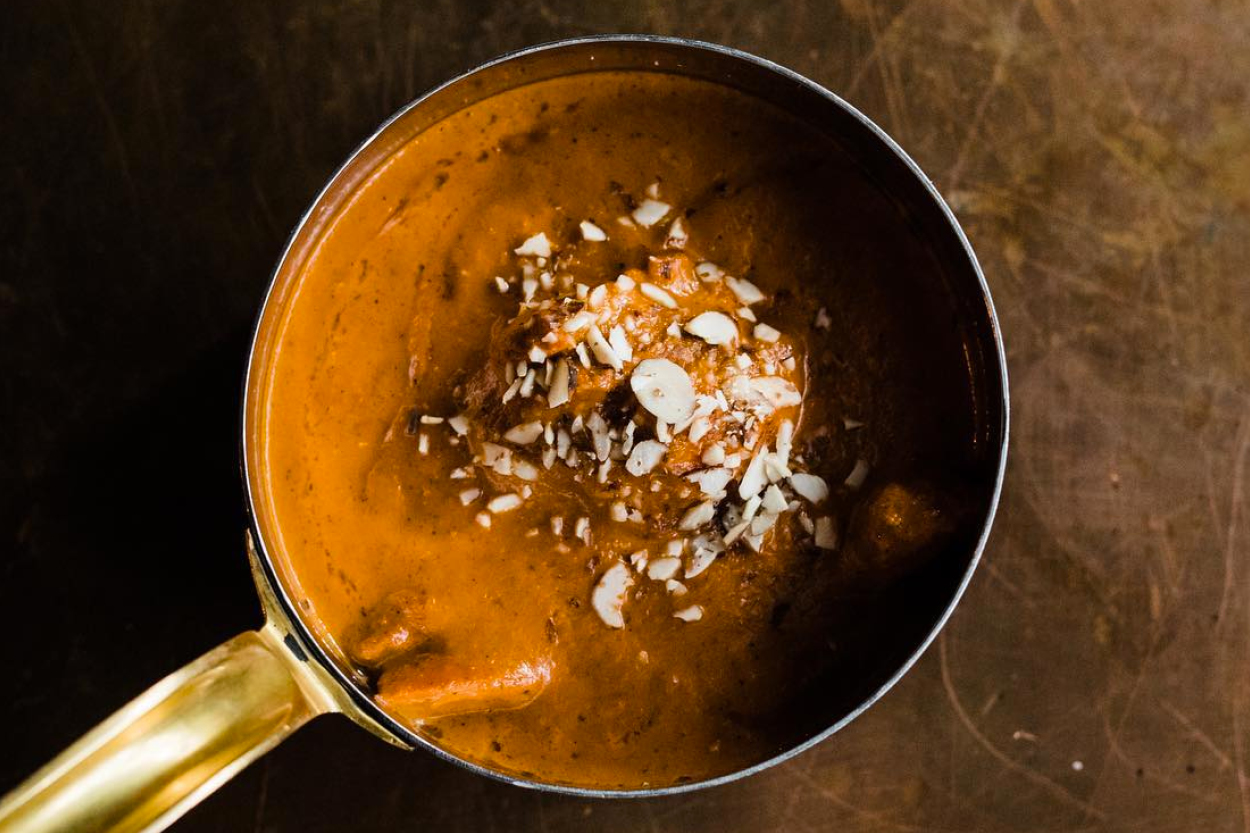 Craving Indian?
There are few cuisines that complement a cosy night at home quite like Indian, so it's lucky indeed that 1947 offers both takeaway and delivery for those seeking its contemporary yet authentic fare. From bang bang butter chicken to curry chips, mouthwatering biryani and juicy tandoori options, enjoying 1947 at home sounds a lot like heaven. If your tastebuds are luring you further south, Satya's South Indian specialities such as dosa and idli hit the spot. Add a side of dahi puri and you're away. Discover more hidden gems and trusted favourites in our round-up of the best Indian eateries in town.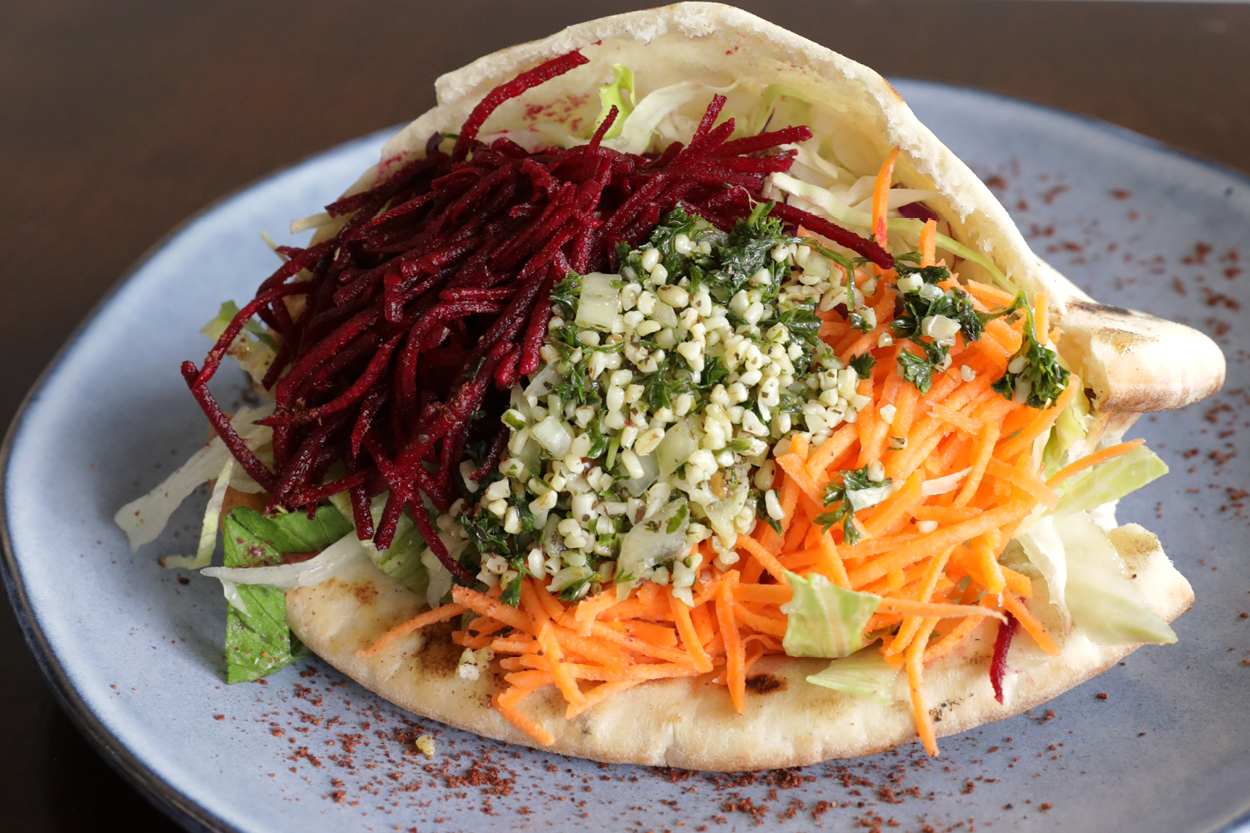 Craving Middle Eastern?
Far from your average 2am kebab, Fatima's exceptional takeaway offering secured the highly competitive top spot for 'Best Cheap and Cheerful' in this year's Denizen Hospo Heroes. The pitas, chawarmas and salads hit the spot every time — whatever you order, a side of potato koftas is mandatory. If Turkish is what you desire, hotfoot it to Paasha Turkish Kitchen on Dominion Road. Fresh, authentic and brimming with flavour, its smokey grilled meats, creamy hummus and excellent vegetarian options make it a certified favourite with team Denizen. There are a variety of other delectable Middle Eastern takeaways on offer right now from the Iikes of Gemmayze St and Ima who don't normally do them. Find the whole list here.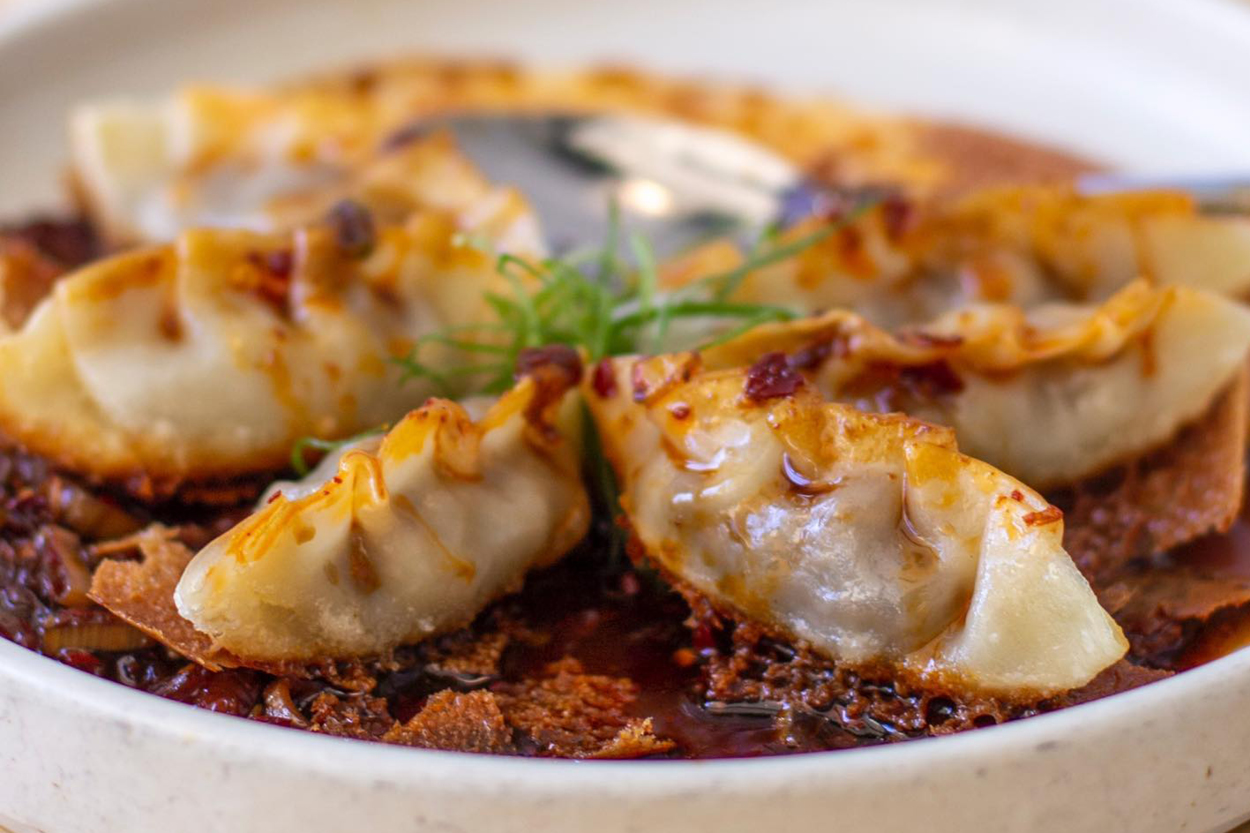 Craving dumplings?
Great news folks — Hello Beasty's alluring fusion fare is generously available for takeaway too. We can't go past the savoy cabbage, water chestnut and tofu dumplings which can be found within its Vegetarian Dinner Pack. You'll also find us regularly calling on Sandringham's Tianze Dumpling House for a hunger-busting serve of 20 of its finest dumplings — which you can get takeaway or delivered. We'll have the prawn, pork and chives numbers fried, please. Can't get enough? Discover our guide to the best dumplings in town.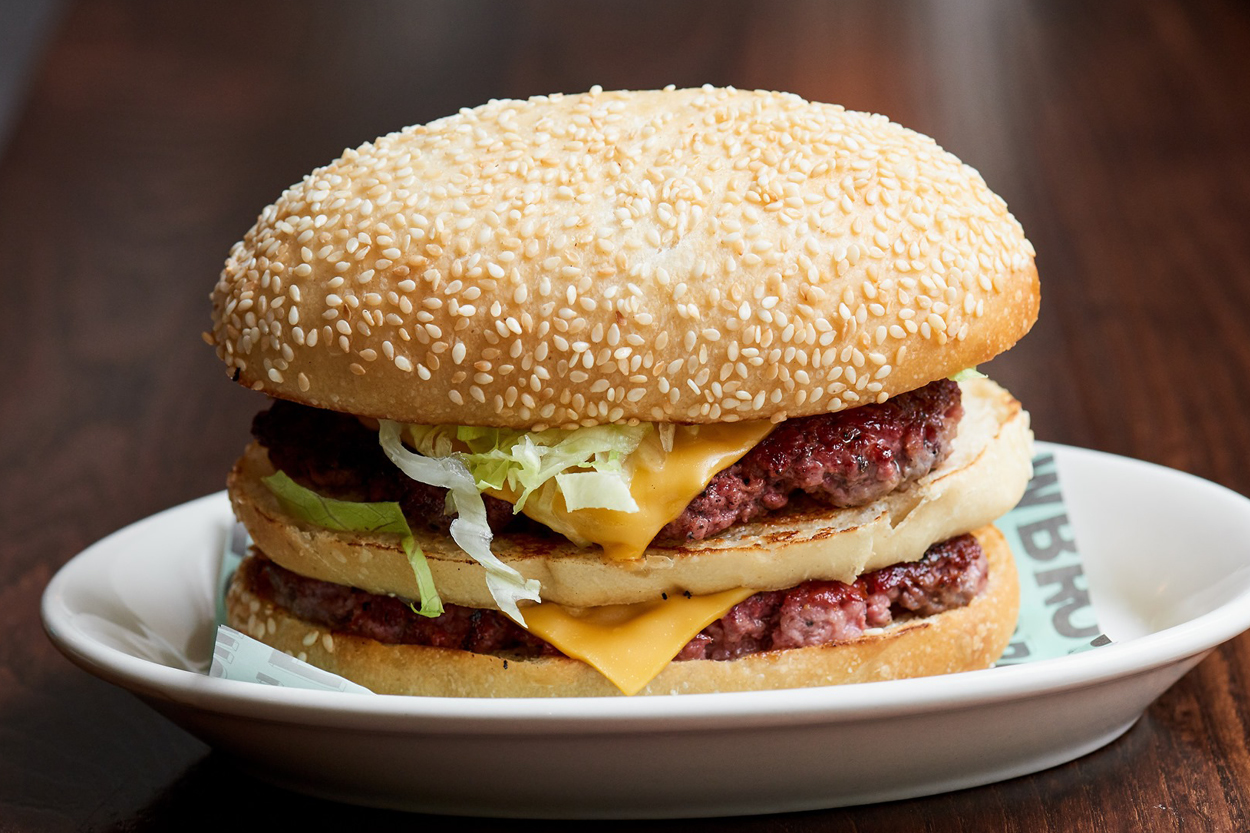 Craving burgers?
It's very lucky indeed that Lowbrow offers its sandos (a.k.a burgers) for takeaway and delivery, giving us an extra opportunity to chow down at home. Specialising in cheeky takes on beloved fast-food favourites, the MacDaddy and O-Fush may seem familiar in principle, but once that first bite hits, the comparison ends. Elevated to delicious new heights, these sandos will have you forgetting all about those that came before them. For more unforgettable buns, see our round-up of the best takeaway burgers in town.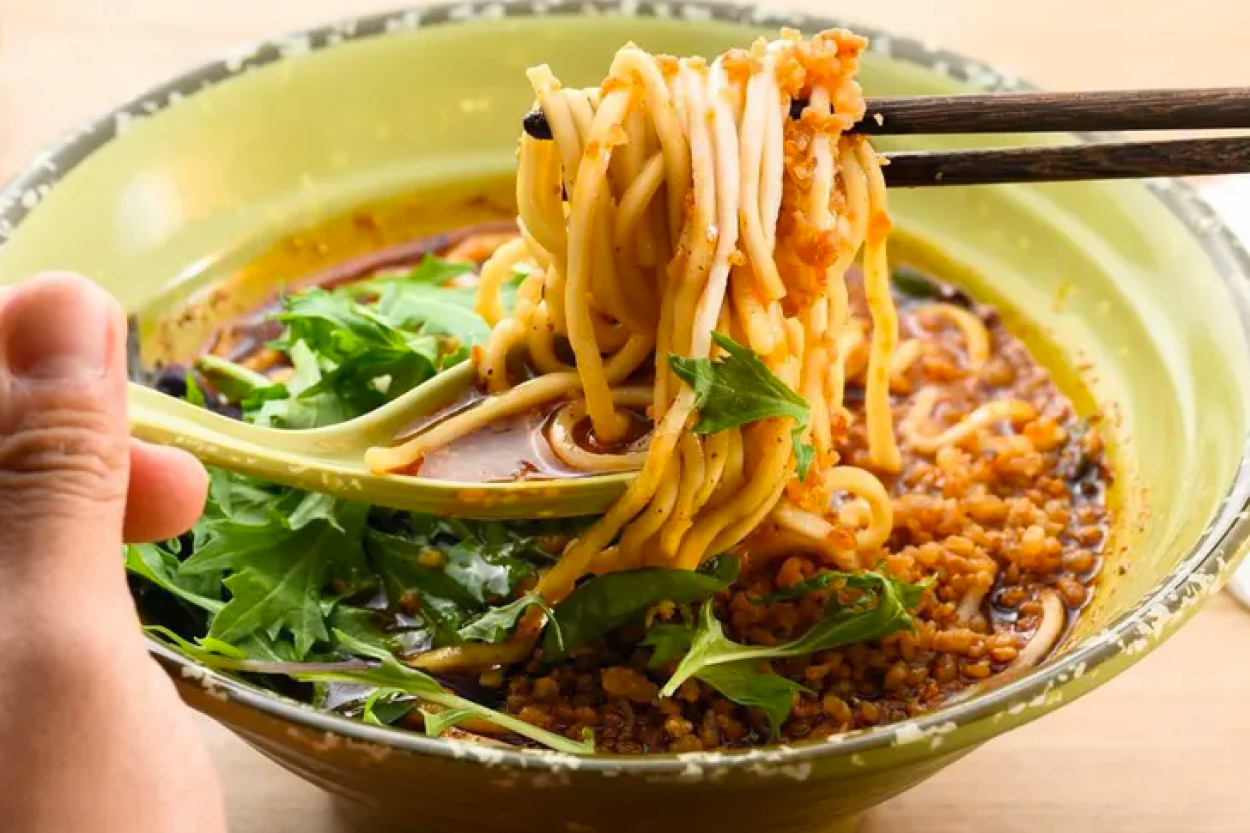 Craving noodles?
Where do we begin with noodles? From ramen to some of the city's greatest hits, Auckland's noodle options are second to none. Eden Noodles' dan dan noodles have practically reached icon status, where elsewhere we rate Selera's seafood laksa, Xi'An's hand-pulled numbers and North Shore hero Basu Lounge's dry and soup noodles (the beef noodle soup is a particular highlight). Thoughtful operators will package your takeaway noodles and soup separately, so you avoid a soggy situation when you transport your goods home.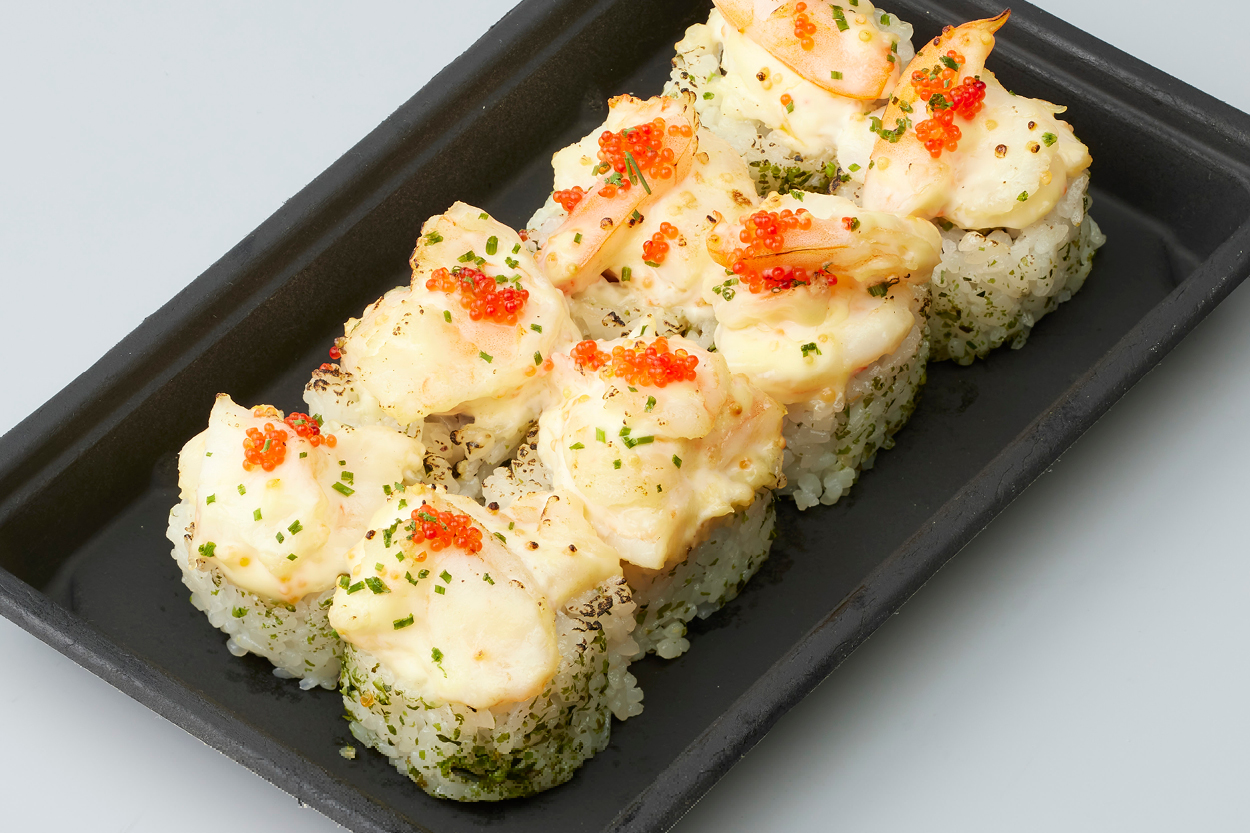 Craving Japanese?
If sushi is what you crave, Oji Sushi's newly-opened Britomart location is perfect for grabbing a pack to-go — it's open for takeaways Thursday to Sunday 11am to 2pm, or order family-sized sushi platters online here. Sister restaurant Ebisu also has its delicious fare on offer including the famous Ebi Mayo roll, plus an Omakase (chef's choice) menu. From Jervois Road, Janken is doing dinner deliveries for Herne Bay, Westhaven, St Mary's Bay, Ponsonby, Freemans Bay, and part of Westmere, on Uber Eats. Order for a meal that combines the deliciousness of traditional Japanese cuisine with healthy, local produce. Find the rest of the best Japanese takeaways in town here.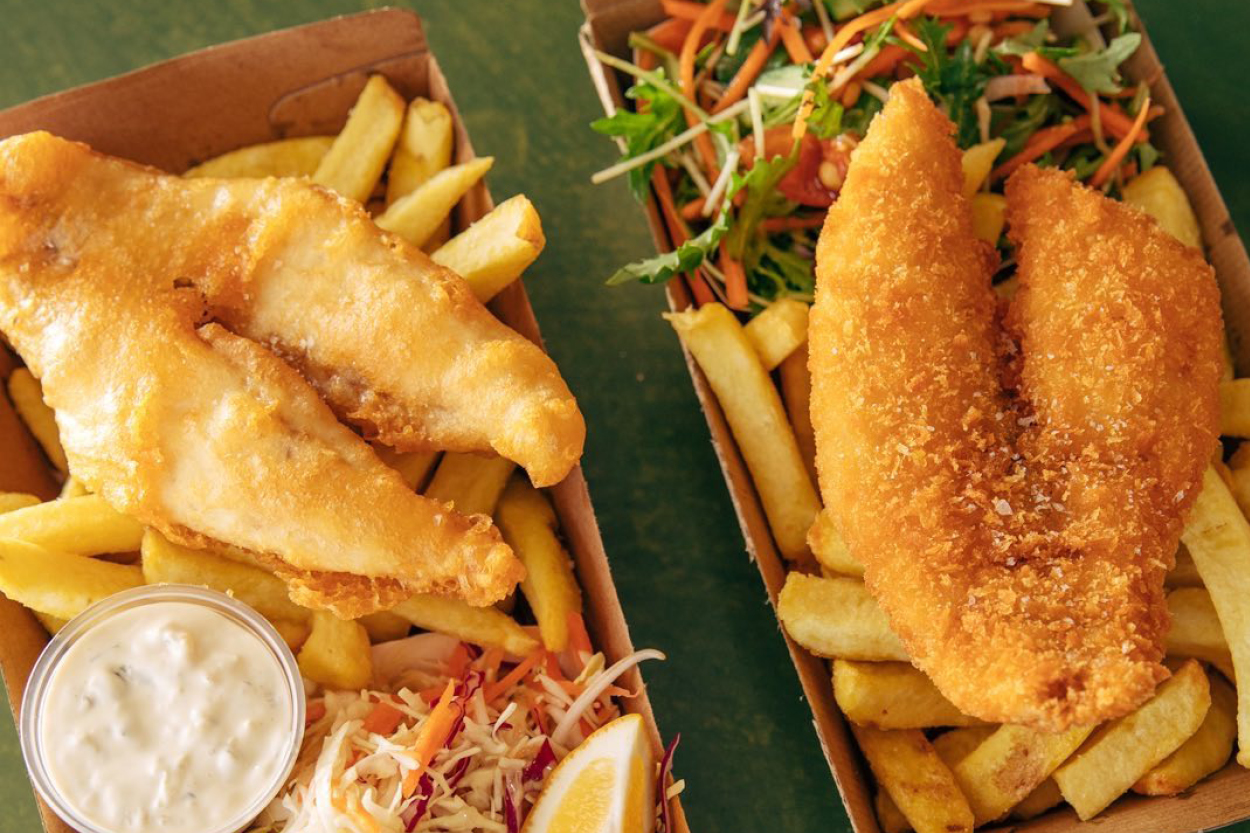 Craving fish and chips?
Predictable we know, but we can't seem to get enough of Herne Bay favourite FishSmith. From the supremely fresh fish to the twice-fried chips, grilled fish tacos, wholesome salads and irresistible sides such as battered haloumi and smoked salmon fish cakes, FishSmith ticks all our boxes for a Friday night fish and chip feast. Catch a Fish on Parnell's Gladstone Road is also high on our list, offering all the classics alongside its tasty rolls and burgers.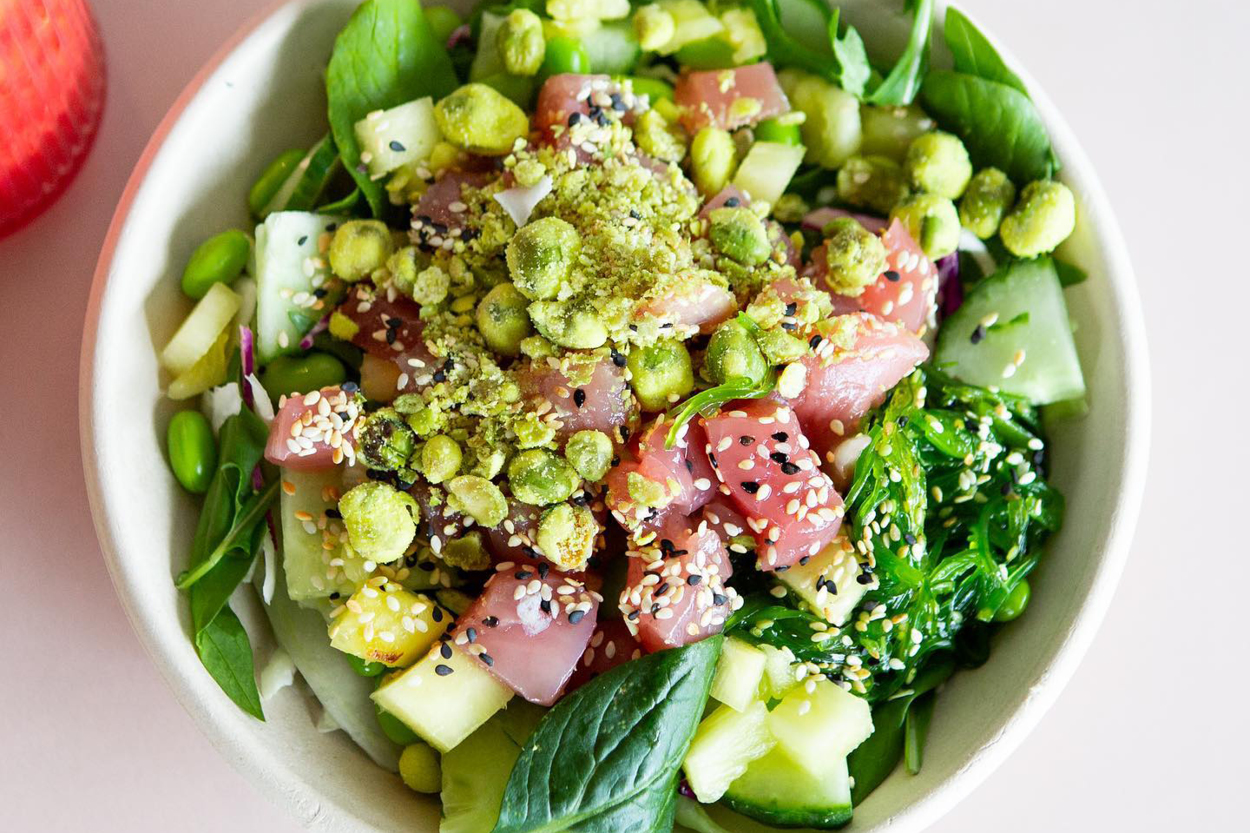 Craving something healthy?
When nothing but good old-fashioned nourishment is in order, Food Truck Garage is a go-to for obvious reasons. From the popular burger bowls (with gluten-free, dairy-free and vegan options available) to wraps, plus sides like burnt broccoli and kumara chips, the menu at this City Works Depot staple was designed to leave you feeling wholesome indeed and is available via click and collect, Uber Eats or phone order. Over K' Road ways, the team at Yeah Bowl is open until 9pm, offering build-your-own poke bowls and signature flavours for takeaway and delivery.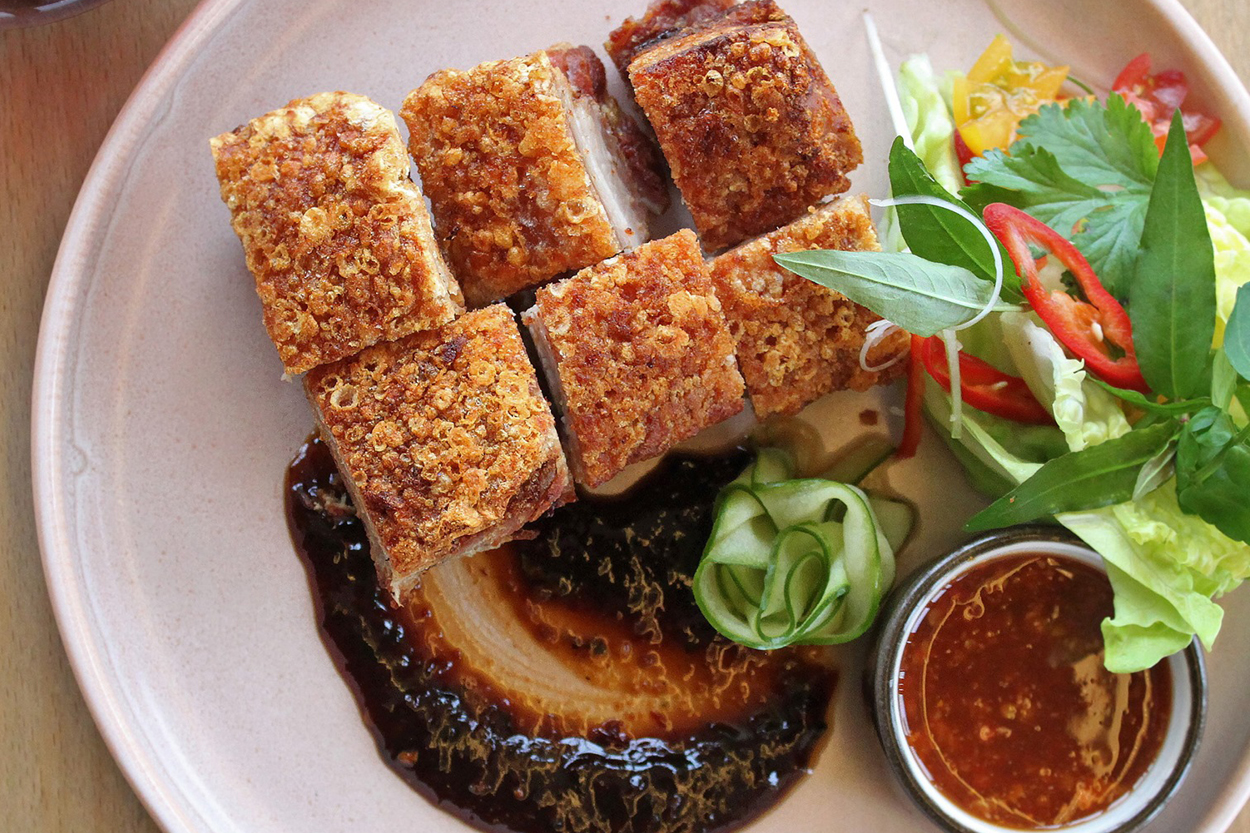 Craving Thai?
When you're feeling peckish for pad Thai or lusting after a green curry, trust Ponsonby's Saan to satisfy your appetite. A deliciously curated selection of Saan's best dishes is available for takeaway or delivery — like crispy pork belly, papaya salad and dry red curry tiger prawns. For more delicious inspiration, discover our guide to the best Thai eateries in town.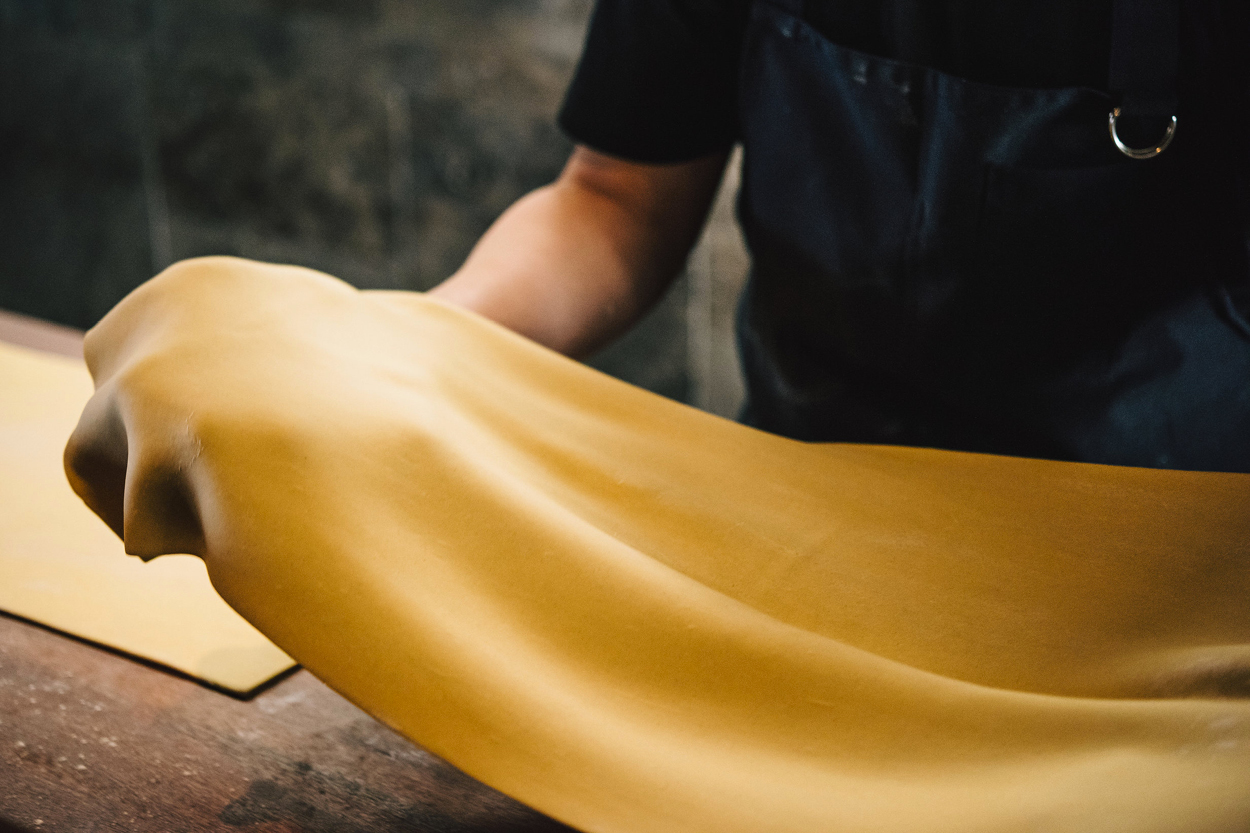 Craving pasta?
The pasta masters at Amano offer some of their most famous dishes, hot to take away — available for order via its Grocer service. Take your pick from scampi chimaera or shorthorn beef and Hampshire pork Bolognese on tagliatelle, spaghetti cacao e pepe and more. Plus, the likes of beef carpaccio, burrata and the mozzarella focaccia di recco. Pasta is undoubtedly one of the greatest comfort foods there is — for more comforting takeaways, consult our list here.