June is the time of year where our ramen cravings intensify. This comforting Japanese noodle soup comes in various forms; a plethora of painstakingly made broths and appealing toppings means that while similar in principle, each iteration has a distinctly different flavour profile. From tonkotsu to paitan, every bowl is full of soul and is the ideal meal to slurp back over the chilly season.
In Auckland, we're thankfully spoilt for choice when it comes to excellent ramen restaurants which, in turn, means choosing where to dine can be a delicious struggle. Luckily, we've conjured up a list of our favourite ramen joints and the best bowls on offer in order to make life a little easier for you.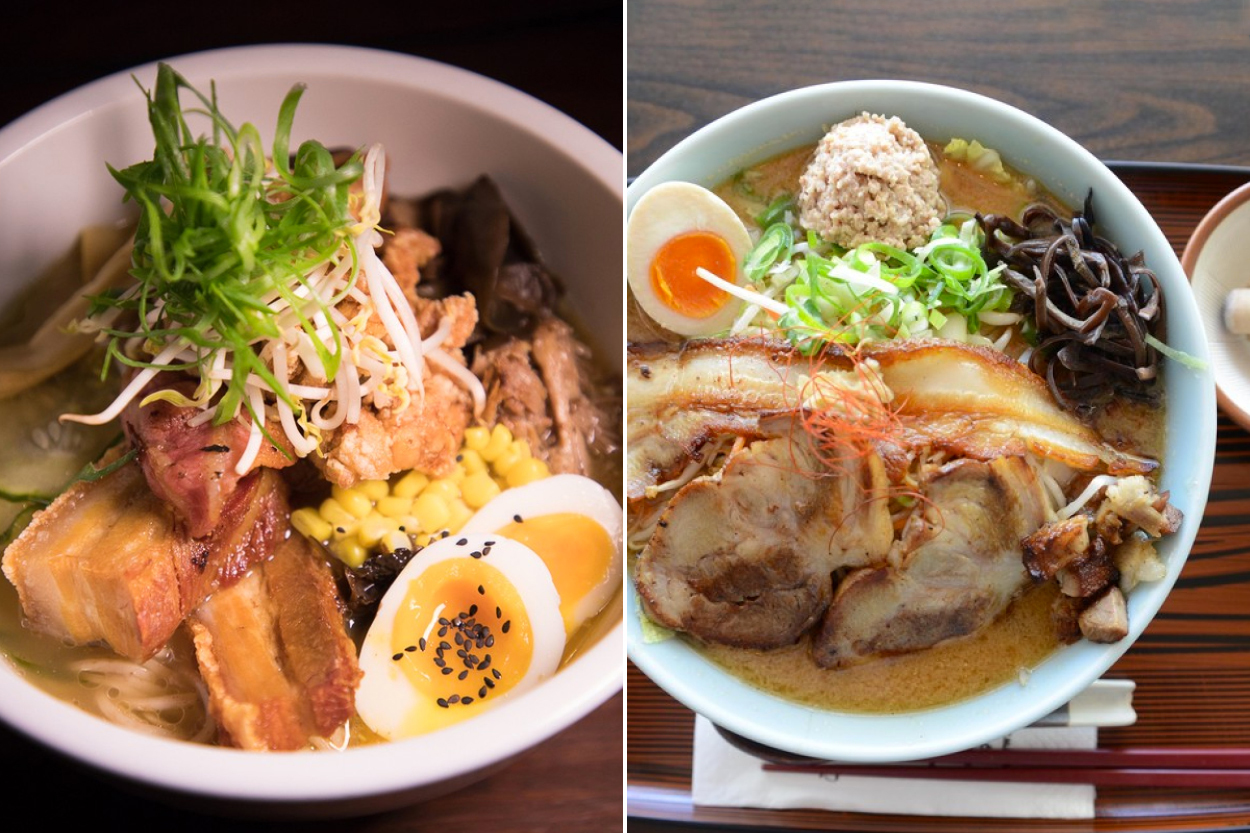 Cobra kai super mega ramen from Chop Chop Noodle House
Gaining an honourable mention in our Denizen Hospo Heroes Cheap and Cheerful category for years running, Ponsonby Central's Chop Chop Noodle House is a certified crowd favourite. On its refined list of signature ramen bowls, the cobra kai is front and centre. Filled to the brim with BBQ pork, pork belly, kimchi, various veges, a jammy boiled egg and a flourish of fried chicken for good measure, only hearty appetites need attempt this hunger-busting bowl. Vegetarians will also be pleased with the miso ramen, which sees kombu smoked butter and smoked eggplant impart an irresistible umami flavour.
Hokkaido miso ramen from Ramen Do
Located near the end of Symonds St, Ramen Do is consistently bustling with customers wanting to get a taste of their infamous Hokkaido miso ramen. The stock for the broth has been slowly brewed and finished off with miso, soy sauce, fish and shellfish to give the rich soup extra layers and elements of different flavours. Served with a mortar and pestle of sesame seeds for a toasty aroma, rich pork mince to thicken the broth and strip of tender pork belly, this is a soul-stirring bowl of pure comfort.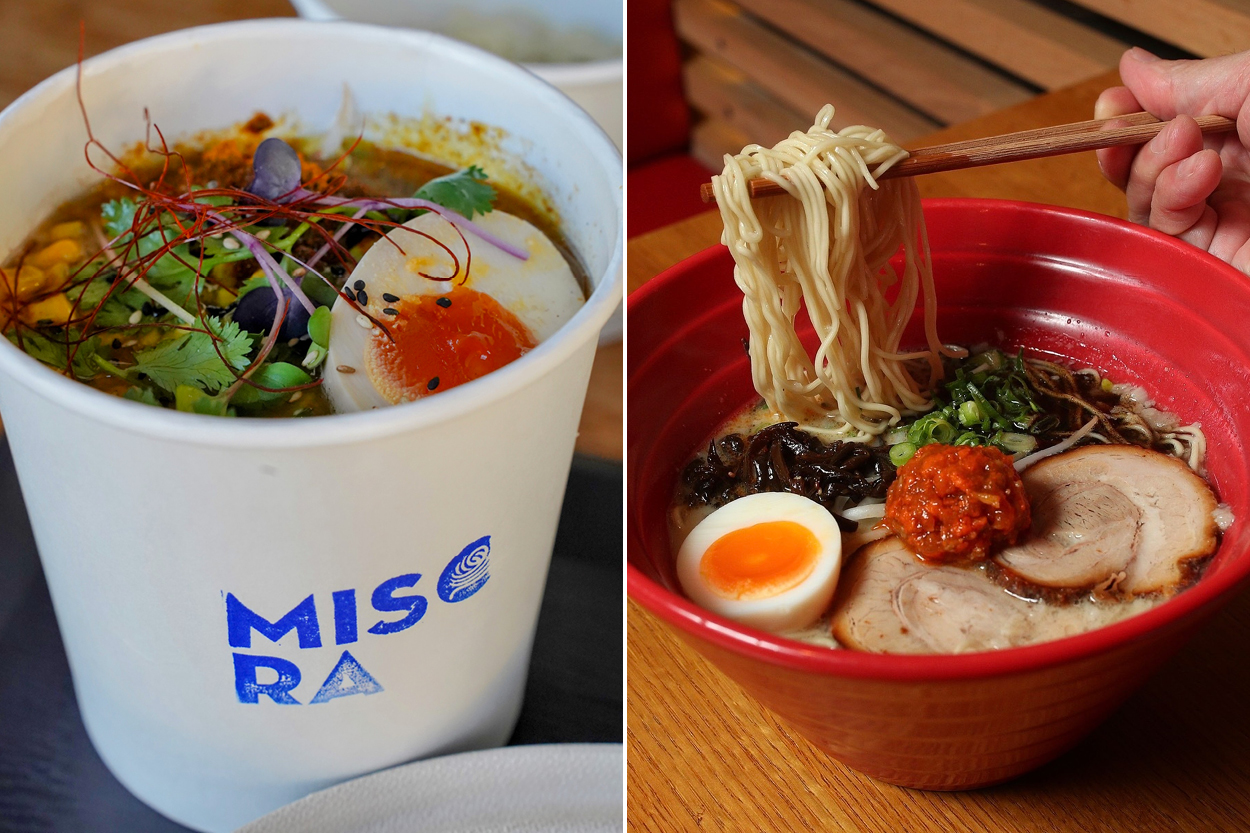 Miso curry ramen from Miso-Ra
Staying true to its name, Miso-Ra specialises in the comforting bowl of miso ramen. Our favourite is the miso-curry ramen as the soy flavours are enhanced by the curry powder and the soup reaches a thicker consistency. The broth is a concoction of miso, pork stock, chicken stock, corn for bursts of sweetness, rich pork mince, aromatic sesame seeds, spicy red pepper, fragrant coriander and shoyu marinated egg. The whites of the egg have absorbed every bit of salty flavour from the infusion of the shoyu while the yolk remains bright and runny.
Akamaru shinaji from Ippudo
There's nearly always a queue to wait for a table at Ippudo, but trust us, it's worth the wait. Since opening in Westfield Newmarket, the ramen joint has been a popular highlight of the centre's food offering. Ippudo is a worldwide chain, but that doesn't stop its ramen from being top-notch; the menu allows diners to choose the hardness of their noodles, and the sides are also worth ordering. The akamaru shinaji ramen is particularly delicious, as the tonkotsu broth is enhanced with special blended miso paste and fragrant garlic oil, adding depth and richness when mixed in. Adding a flavoured egg is a must.
Oh My Hot!! Tonkotsu chashu ramen from Daruma
With a CBD outpost in Commercial Bay (as well as other branches peppered throughout Auckland), Daruma is worth a visit for its spicy tonkotsu chashu ramen. Tender slices of chashu, or braised pork, are combined with a nitamago (soft boiled) egg, rocket and nori seaweed, all topped with hot chilli oil. With a spice level ranging from 'medium' to 'extra hot', it's the perfect thing to blast away any winter sniffles.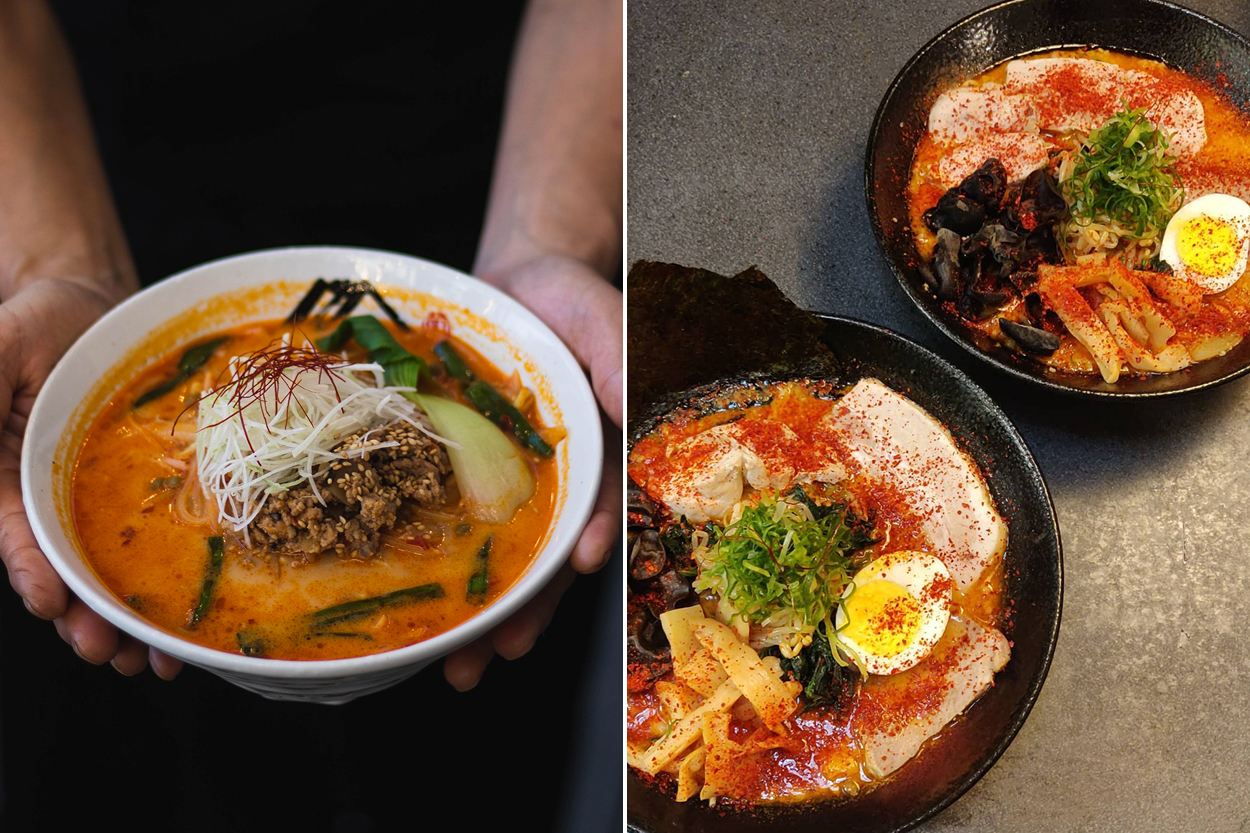 Tan-tan ramen from Ramen Takara
When Ramen Takara first opened up in Browns Bay, people were crossing bridges to satisfy their ramen cravings. Luckily, Ramen Takara opened another restaurant on Ponsonby Road and both joints are as great as each other. The go-to bowl at Ramen Takara seems to be the Chinese sichuan dandan noodle and Japanese ramen hybrid, the tan-tan ramen. The broth is thickened and enriched with pork mince yet each spoonful is as enjoyable as the one before from the added spice acting like a constant palate refresher. The bowl also consists of a vegetable stir-fry, bok choy and shredded leek which soaks up all the flavours of the salty and spicy soup.
Shoyu ramen from Sneaky Snacky
Perhaps best known for its obscenely decadent doughnut burgers, some may be surprised to hear K'Road's Sneaky Snacky does a great bowl of ramen, too. In a departure from ramen's usual cloudy, creamy pork-based broth, Sneaky Snacky's shoyu ramen boasts clear chicken broth with a satisfying umami flavour that will see it devoured to the very last drop. Topped with pork charshu alongside all your favourite ramen accoutrements, this dish is not to be missed.
Paitan from Zool Zool
While tori paitan, a creamy chicken broth-based ramen, isn't quite as well-known as tonkotsu worldwide, Zool Zool is far ahead of the trends. Only available three days a week from Tuesday until Thursday, this paitan is truly something special. Consisting of a rich chicken broth reduction, mixed with marinaded chicken char-shu, bamboo shoots, spring onion, egg and wakame seaweed, this bowl will have you feeling full, happy and content.