With the colder days nearing, the ramen cravings are only intensifying. Japanese ramen is a delicacy of wide range and variety from different sorts of broths, type of noodles and toppings. Differences aside, each and every bowl is full of soul and is the ideal meal to slurp back over the chilly season but with the number of different ramen restaurants in town, picking a place is a struggle. We've conjured up a list of our favourite ramen joints and their speciality bowl to make life a little easier for you.
Hokkaido miso ramen from Ramen Do
Located near the end of Symonds St, Ramen Do is consistently bustling with customers wanting to get a taste of their infamous Hokkaido miso ramen. The stock for the broth has been slowly brewed and finished off with miso, soy sauce, fish and shellfish to give the rich soup extra layers and elements of different flavours. Served with a mortar and pestle of sesame seeds for a toasty aroma, rich pork mince to thicken the broth and strip of tender pork belly, this is a hearty bowl of pure comfort.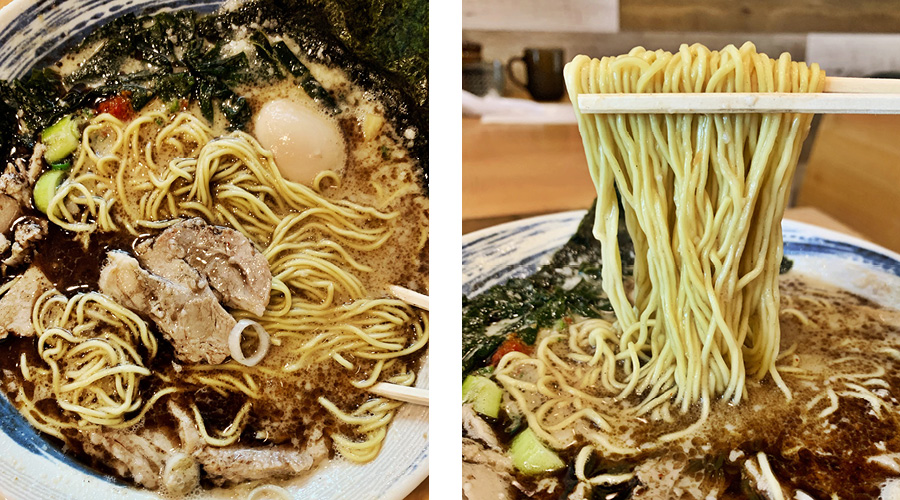 Tanpopo chasu ramen Tanpopo Ramen
This ramen restaurant is one of the first to introduce Auckland to the delicacy. Tanpopo opened its doors on Anzac Avenue almost 15 years ago and has grown to expand to Highland Park as well as Glenfield. The special Tanpopo chasu ramen is what it's most renowned for. The creamy pork soup base is enhanced with extra salt and black garlic oil to add a punch of flavour. The thin noodles are cooked in a way to maintain some firmness and springiness and the slices of pork melt in the mouth. Tanpopo also allows you to customise your bowl and we always recommend adding a soft-boiled egg and sometimes butter to make the broth even thicker.
Tan-tan ramen from Ramen Takara
When Ramen Takara first opened up in Browns Bay, people were crossing bridges to satisfy their ramen cravings. Luckily, Ramen Takara opened another restaurant on Ponsonby Road and both joints are as great as each other. The go-to bowl at Ramen Takara seems to be the Chinese sichuan dandan noodle and Japanese ramen hybrid, the tan-tan ramen. The broth is thickened and enriched with pork mince yet each spoonful is as enjoyable as the one before from the added spice acting like a constant palate refresher. The bowl also consists of a vegetable stir-fry, bok choy and shredded leek which soaks up all the flavours of the salty and spicy soup.
Tonkotsu gyokai shoyu ramen with extra chasu pork from Ramen Lab
If you're looking for a salty bowl of complex flavours, the tonkotsu gyokai shoyu ramen is awaiting your arrival at Ramen Lab in Takapuna. The broth is a mix of pork bone soup that has been reduced down, soy sauce and fish stock. The toppings consist of bamboo shoots which add an earthiness to the dish and spinach and seaweed to enhance the fish flavours of the broth. Adding extra chasu pork is a decision that you will not regret as every inch of the edge of the bowl gets covered with a slice of tender pork, just enough for every mouthful.
Miso curry ramen from Miso-Ra
Staying true to its name, Miso-Ra speialises in the comforting bowl of miso ramen. Our favourite is the miso-curry ramen as the soy flavours are enhanced by the curry powder and the soup reaches a thicker consistency. The broth is a concoction of miso, pork stock, chicken stock, corn for bursts of sweetness, rich pork mince, aromatic sesame seeds, spicy red pepper, fragrant coriander and shoyu marinated egg. The whites of the egg have absorbed every bit of salty flavour from the infusion of the shoyu while the yolk remains bright and runny.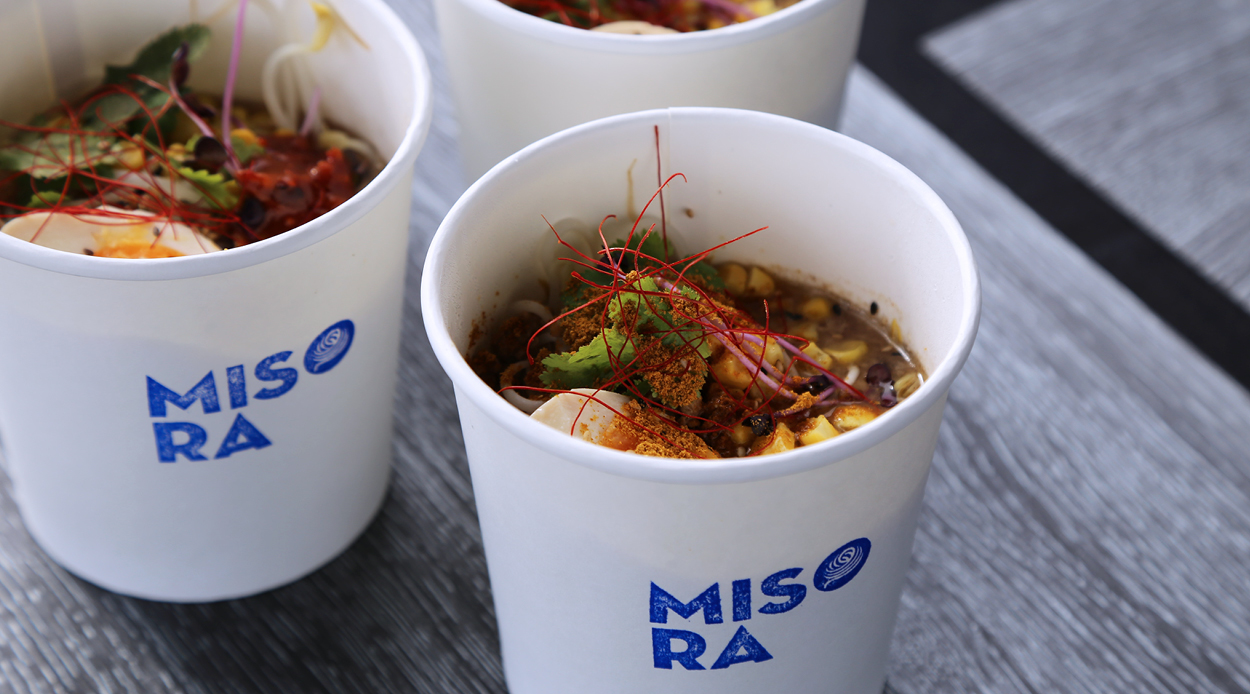 Tsukemen from Maruten Ramen
Although the broth is crucial for a good bowl of ramen, there are definitely those days when your focus is more on carb-loading on noodles rather than drinking over half a litre of pork soup. Maruten Ramen in the Mercury Plaza Food Court serves one of the best tsukemens in town which serves the noodles and broth separately so you have full control of how drenched and enriched you want each slurp to be. The dipping process allows your ramen to have just as much flavour as the traditional way it's served, if not, more as the side of broth is much more concentrated and potent than the classic ramen broth.
Spicy miso sukiyaki beef ramen from Daruma
Pork is undeniably a massive component to a bowl of ramen but that's not to say that other sorts of meat cannot be incorporated into the delicacy. Daruma's sukiyaki beef ramen contains the same succulent, creamy soup as the usual tonkotsu but also has fermented soy paste added for a miso-like broth. The tender slices of pork are replaced with a thinly sliced beef doused in a smoky, slightly sweet BBQ sauce. The beef gives the ramen a charcoal aroma rather than the pungent saltiness and strong garlic notes and there's also extra chilli to take away from the rich tonkotsu elements and highlight the miso flavour.
Seafood chanpon from Zool Zool
Having originated in the far north side of Japan — Nagasaki, the chanpon ramen hasn't quite hit the mainstream in Auckland yet, but Zool Zool is far ahead of the trends. Only available three days a week from Tuesday until Thursday, the chanpon ramen is truly something special. The broth uses a mix on pork bones and chicken bones for extra depth and mixed with milk and soy milk to make the consistency extra creamy and thick. Loaded with juicy prawns, squid and veggies, this bowl will have you feeling full, happy and content.