The traditional dietary culture of the Japanese (washoku) is loved the world over — so much so, it holds a place on the United Nation's Intangible Cultural Heritage list. And there is no denying that here in New Zealand, we are as impassioned by the cuisine's custom of celebrating seasonal produce on impeccably presented plates. These are some of our favourite Japanese eateries in Auckland, all of which are offering exceptional takeaways to tie us over at level 3.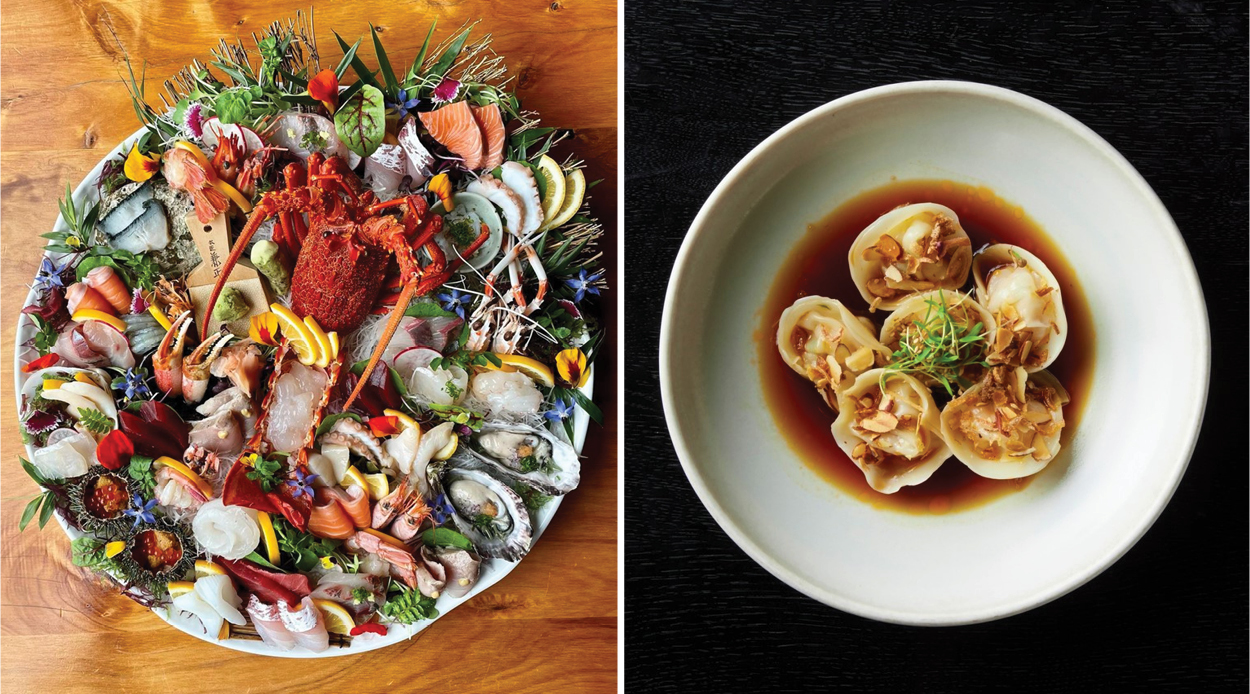 Cocoro
Cocoro loosely translates to 'the heart and soul' in Japanese, and the Ponsonby eatery pours its heart and soul into every intricate dish. It's one of Auckland's best celebration restaurants, and, as such, its takeaways can make any milestone celebrated at home feel special. The curated menu includes its famous sashimi platter — a symphony of colour, texture and crustacea with over 25 varieties of seafood, including clams, crayfish tail and sea urchins — and other striking signature dishes. Pre-order online here.
Ebisu
In Japanese mythology, Ebisu is one of the Shichi-fuku-jin (Seven Gods of Luck). Named after the patron of fishermen and merchants, you'd be fortunate to order any seafood dish from this world-class waterfront eatery in Britomart. Ebisu is offering a curated range of its signature dishes including the Ebi Mayo roll, sashimi and sushi platters for contactless pick-up online. There is also a new selection of Omakase (chefs choice) set meals, and a range of bottled cocktails, sake, Champagne and wine to add to your order. Children will be well looked after too, with the kid's sushi platter also available. Order online here.
Yuzu
Holding its own along Ponsonby's line-up of polished establishments is the cult-favourite Yuzu. With a menu including izakaya, sizzling pates and rolled sushi — there is something for everyone. The team is currently providing takeaways at its Ponsonby Road address. Find more information here.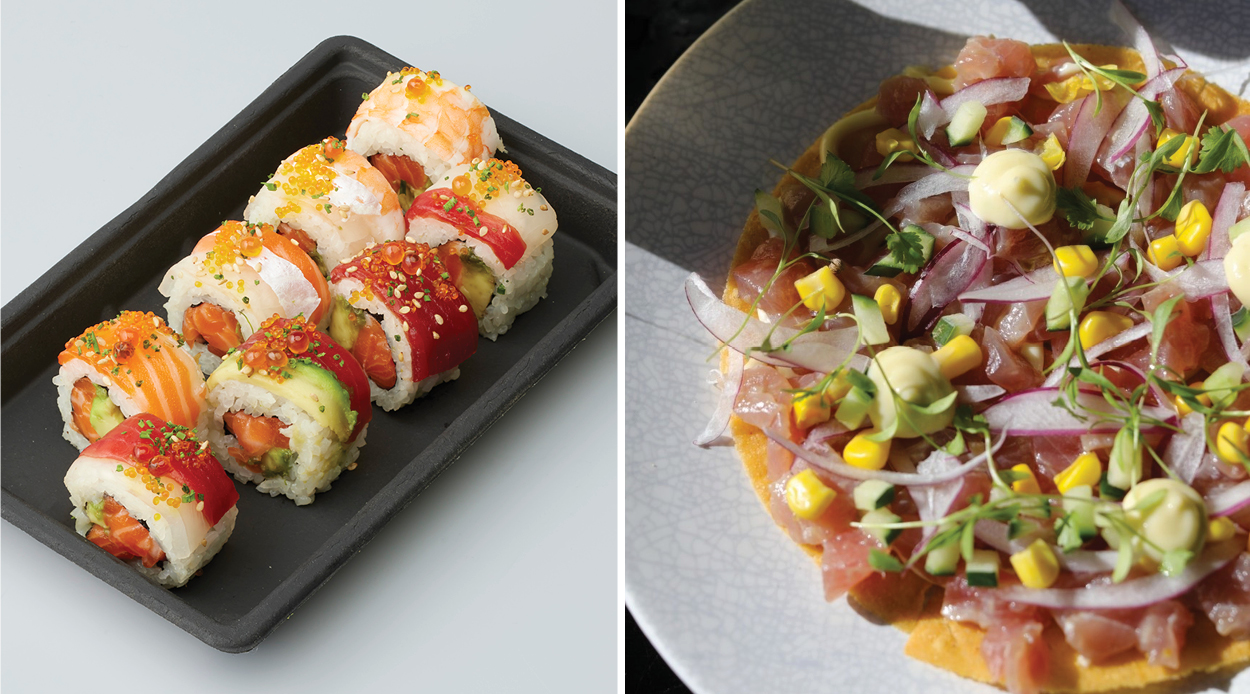 Oji Sushi
Oji Sushi strives to serve locally sourced and sustainable bites, with ingredients including Big Glory Bay salmon from Stewart Island. Offering everything from rolled sushi to delicious sandos, the focus is on vibrant food for vibrant lives, wrapped up in recyclable packaging. Available as part of Savor's extensive picnic selection, there are both family-sized platters (with up to 49 pieces) and children's packs available to pick up from its Britomart location. Order online here.
Azabu
Combining Peruvian Nikkei flavours with Tokyo-style sharing dishes, Azabu's lively menu from Executive Chef Yukio Ozeki put a fire under the Auckland food scene when it opened in Ponsonby in 2016. It's hard to choose between the fun and flavoursome dishes, but we will always order the warm tostada, with tuna sashimi or beef tataki, which are currently available as DIY at-home crisps. Its online takeaway menu includes a full range of signature dishes and sashimi platters, available for pick-up from both Azabu's Ponsonby and Mission Bay locations. Order online here.
Gion
Bringing the taste of Kyoto to Auckland, Gion's trained sushi chef Akira Kugue is passionate about delivering the optimum flavour of sashimi and sushi in Parnell. Simple, heart-warming and traditional, Gion's beautifully presented takeaway platters fill that languishing gap in our lives right now. Order online here.
Janken
Combining the deliciousness of traditional Japanese cuisine with healthy, local produce, Janken is a thoughtful eatery that caters to various dietary needs, including vegan and an array of allergies (even soy). Over lockdown, they are doing dinner deliveries for Herne Bay, Westhaven, St Mary's Bay, Ponsonby, Freemans Bay, and part of Westmere, as well as available on Uber Eats. Order online here.