These days, fried chicken needn't be sought out at a fast food joint and on a bad hangover. From karaage to buttermilk, Korean fried chicken to the popcorn variety, the number of eateries putting their own spin on the crunchy, tender, deep-fried delights is steadily growing — for which we count ourselves lucky.

For your perusal, we've compiled the best places to get a fix of the good stuff.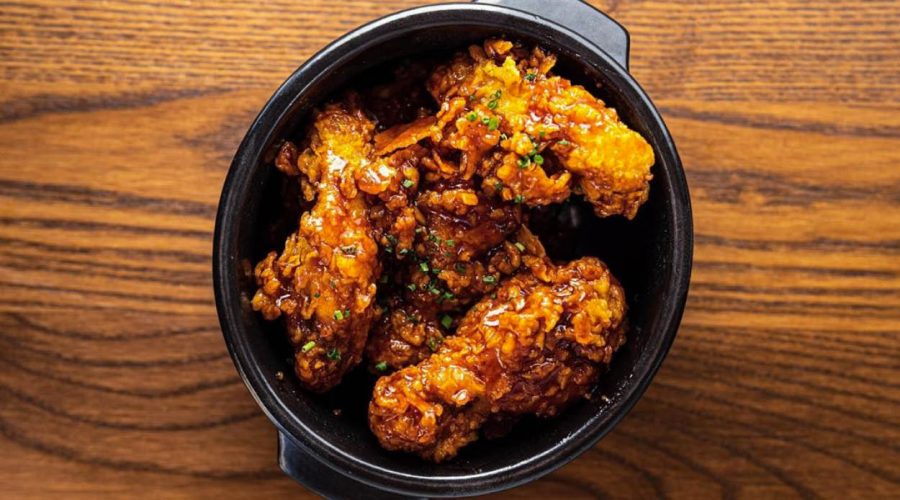 Gochu
There are many reasons to visit Commercial Bay's modern Korean restaurant Gochu, and the fried chicken is a strong contender for the top of the list. Head chef Jason Kim has made sure 'Jason's fried chicken' is irresistibly sticky, crunchy and juicy, and fans of spice would do well to order 'Jason's fried chicken, but spicier.'
Ebisu
Serving up free range karaage chicken with mixed carrot salad and soy onion dressing, this Britomart stalwart certainly knows what it's doing with the popular dish.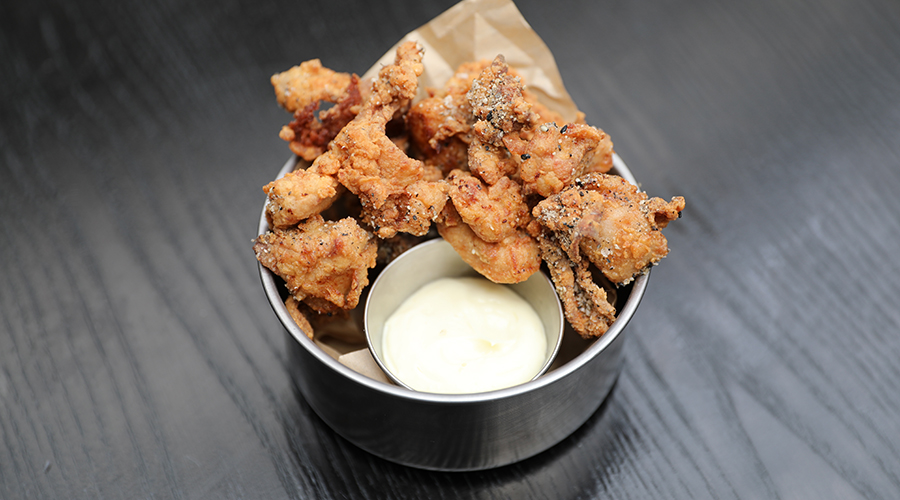 Nook
Brand new to St Kevins Arcade, the yakitori spot from the duo behind Lowbrow and Culprit does a great karaage chicken. Free range pieces of chicken thigh are lightly coated in delicious batter and served with a delectable wasabi mayonnaise — what more could you want?
Azabu
What do you get when you combine Peruvian and Japanese cuisine? Extremely moreish karaage chicken with buttermilk, pickled daikon, oregano crisp and Aji Amarillo mayo. You'd be a fool to go past this offering from Azabu.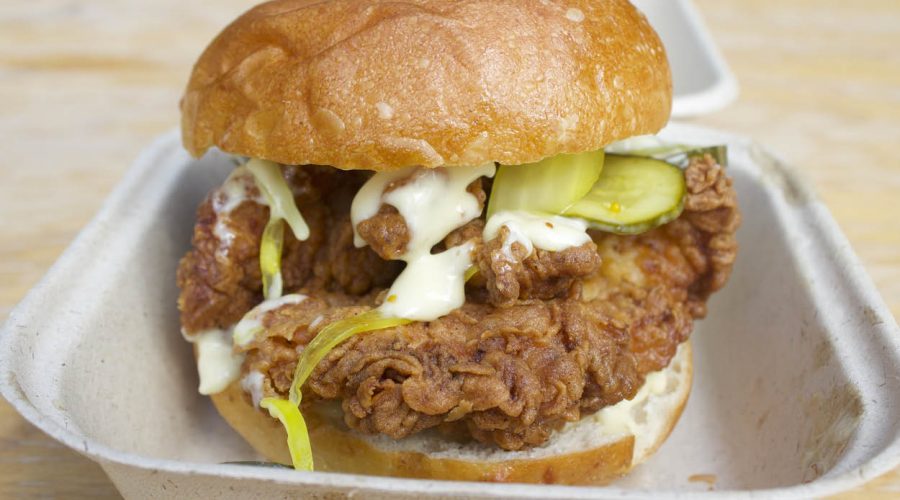 Peach's Hot Chicken
Specialising in authentic Nashville hot chicken, Peach's Hot Chicken is so popular the former food truck transitioned to a restaurant in east Auckland's Panmure. Choose your spice level (ranging from mild to Holy Cluck — described as a religious experience) and enjoy it served on either a piece of soft white bread, inside a tender brioche bun, or piled atop waffles.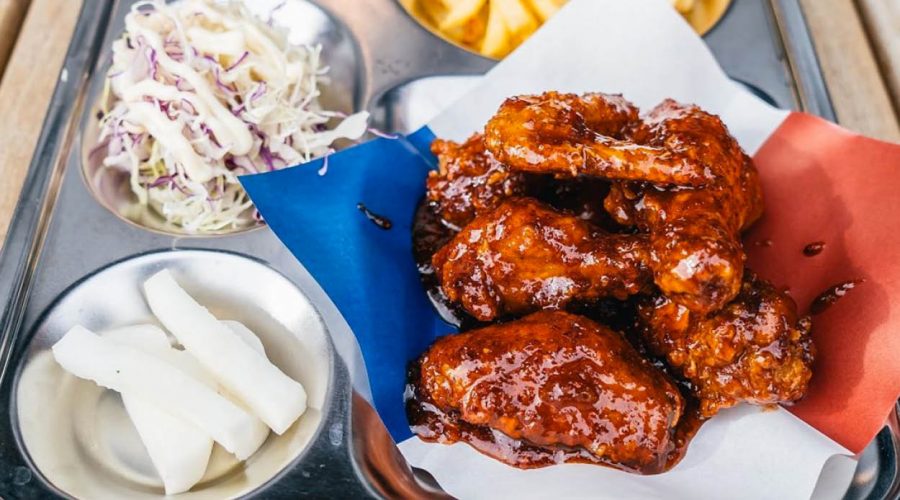 Simon & Lee
Get your hit of KFC (Korean Fried Chicken) at Simon & Lee where there are three iterations to choose from: the KFC chicken lunchbox, which pairs the chicken with slaw, pickles, shoestring fries and aioli; Chicken nibbles ranging in spice level up to 'danger spicy' (intriguing) and the fried chicken bao with white kimchi in a steamed bun.
Chinoiserie
A great destination that's worth heading to Mount Albert for, Chinoiserie is serving up popcorn chicken in a five spice soy reduction served with mayo.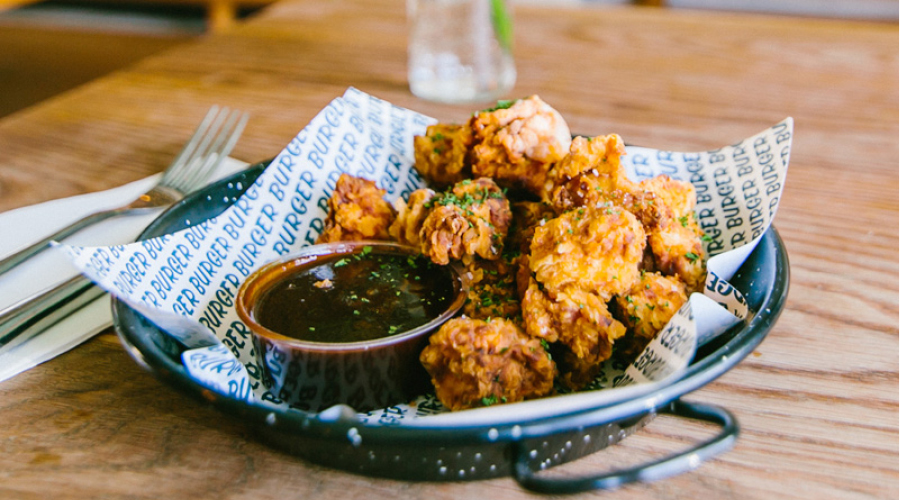 Burger Burger
Bite-sized pieces mean you can eat so much more. The popular burger joint also serves up popcorn chicken with homemade barbecue sauce and mayo. And if you're up for something spicy, be sure to hit the chilli sauce.
Mexico
There's a reason they've popped up all over the country; the fried chicken with jalapeño and chipotle mayo is sure to spice up your week.
Ockhee
Ponsonby Korean restaurant Ockhee serves up two different, yet equally delicious, takes on Korean fried chicken. The sweet chilli and a roasted peanut glaze is delightfully sticky and syrupy while spicy soy and sesame glazed has a deep umami flavour. We recommend pairing with the Chun Sa Chae noodle salad for a deliciously fresh contrast.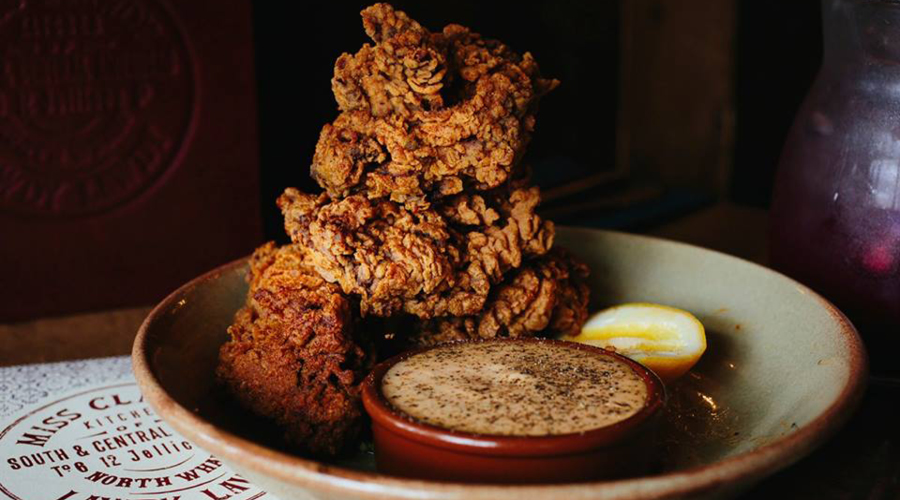 Miss Clawdy
Some could say they're the authority on a bit of the good stuff. Be sure to tick this Southern fried jerk chicken with chipotle and lime mayo off your list.
Lowbrow
Lowbrow is, of course, famed for its chicken. The chicken sando is a thing of beauty, incorporating American cheese, iceberg, McClure's pickles, and mac sauce with free range chicken thigh, and the organic chicken wings… let's just say a bucket disappears remarkably quickly.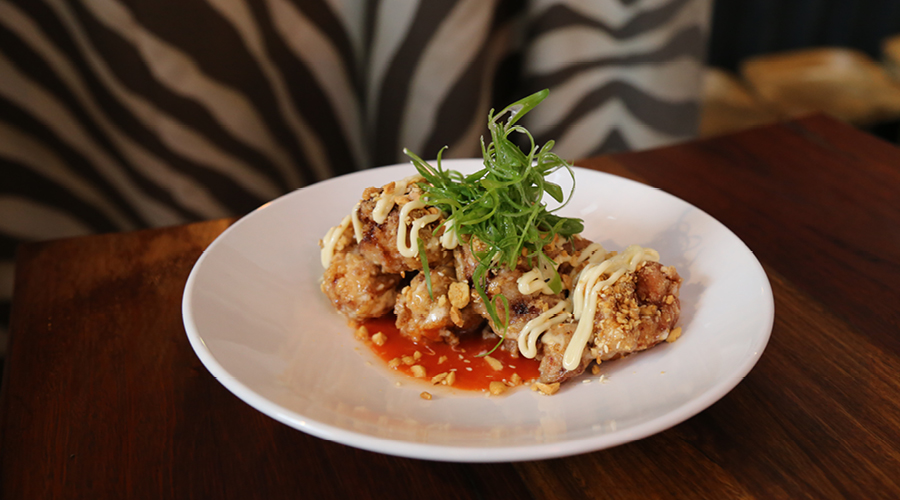 Chop Chop Noodle House
The Koji fried chicken with chilli sauce, crushed peanuts and yum yum mayo will have you coming back for more. As will the crispy fried chicken wings with hot Ssäm sauce.
Free Bird
A must-visit on Karangahape Road for the Southern fried stuff, Free Bird's succinct yet satisfying offering consists of hot wings, tenders and a quarter or half serving of chicken. Topped off with a dill pickle and some curly fries, Free Bird more-than satisfies a fried chicken craving.
And, if the idea of hitting some of Auckland's best fried chicken in one fowl — sorry, fell — swoop appeals, check out the Auckland Fried Chicken Festival, taking place at Shed 10 on Saturday 8th August.