Got a chilli craving? When an appetite for spice strikes, there's only one thing to do — plan your next meal immediately. Whether you want to simply flirt with fire or go full throttle, these dishes are sure to satisfy your need for heat, from noodles and fried chicken to tacos and curry.
Sad cold noodles mixed with cucumber shreds in spicy sauce from Eden Noodles
The menu flags this dish, pre-warning you of its super spicy status. We can confirm it's no over-exaggeration. The refreshingly cold noodles and cucumber prove the perfect foil for the ear-ringing sauce that while punishing, is impossible to stop devouring.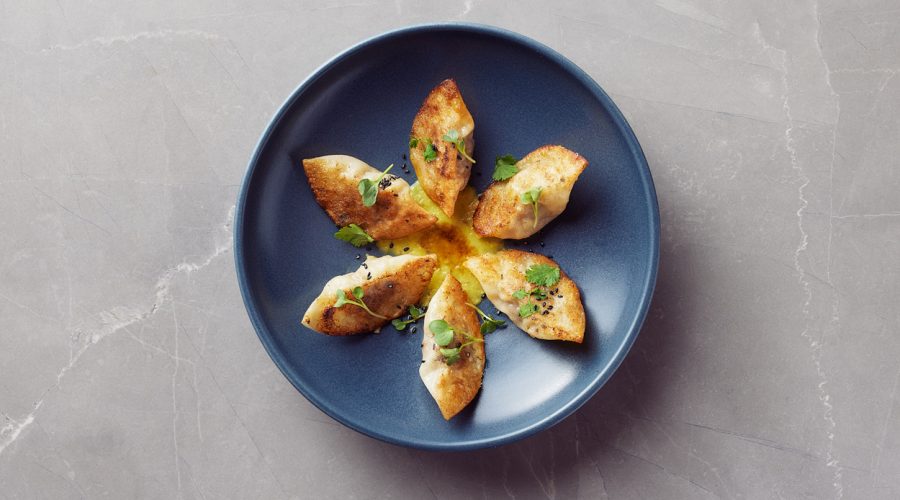 Spicy pork gyoza with jalapeno, ginger and yuzu pepper dressing from Azabu Ponsonby
In Azabu's unmistakable Japanese-Peruvian style, spicy pork gyoza is paired with a piquant jalapeno, ginger and yuzu pepper dressing. Savoury and oh so moreish, this dumpling dish is so nice you'll want to order it twice.
Spicy pork bo samm from Euro
Next time you make a date with Euro, be sure to add the spicy pork bo samm to your booking. Made for sharing, this dish should be ordered 24 hours in advance to ensure your table gets to experience it in all its glory. Based on a Korean dish, Euro's version invites you to build the perfect parcel of spicy goodness by layering lettuce shiso with slow-cooked barbecue pork belly, steamed rice and tempting condiments. It's a delicious event you don't want to miss.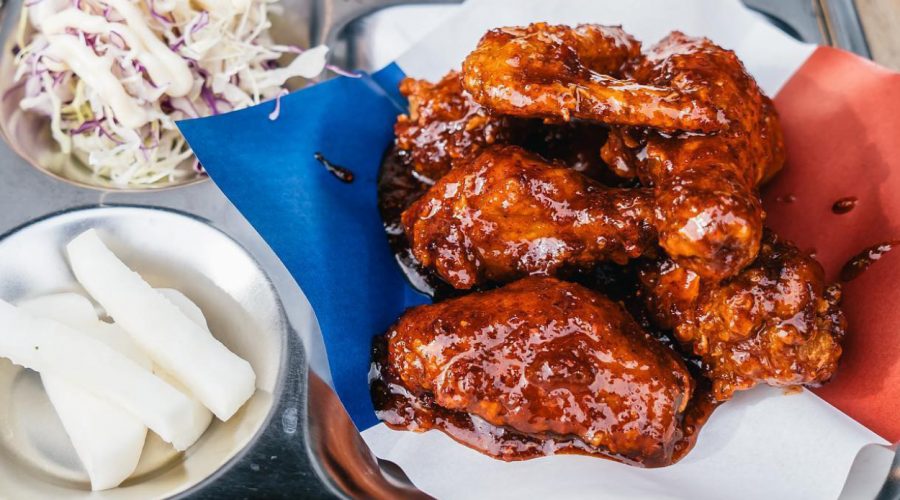 Danger spicy chicken nibbles from Simon & Lee
You can't go to Simon & Lee without trying its famous Korean fried chicken, and for good reason. Those looking to flex their tolerance (and perhaps question their own sanity later) can try the 'danger spicy' chicken, which comes complete with disposable gloves to help you tackle the fiery pieces with aplomb. Try the 'safe spicy' if you don't have anything to prove.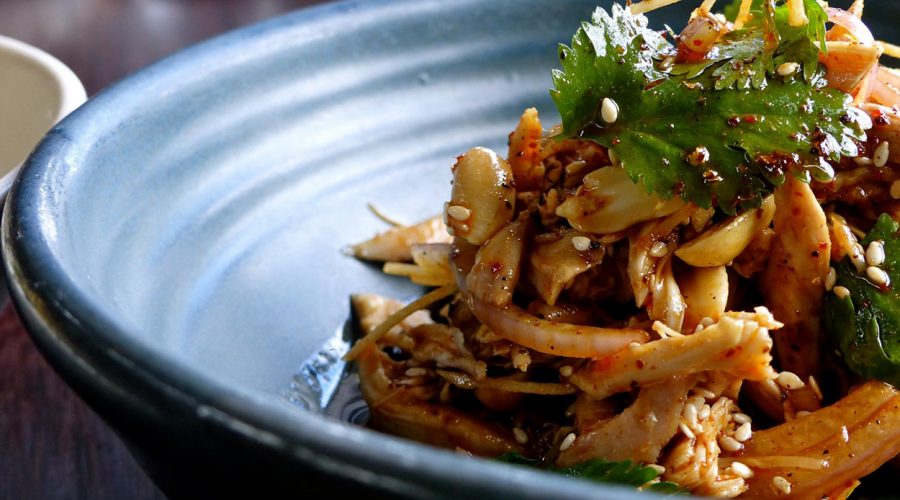 Bang bang chicken from The Blue Breeze Inn
Forget the pork bao, the bang bang chicken is one signature dish you don't want to miss. Cold shredded chicken is paired with tangy black vinegar, crunchy peanuts and plenty of glossy, chilli-ladened sauce. Enjoy as is or even up the spice level with Sichuan chilli sauce or minced pickled chilli available to order on the side.
Boneless chilli chicken from Spicy House
Let's be honest, anything from Balmoral's Spicy House is sure to satisfy any and all spice cravings. However, the chilli fried chicken served here has made quite a name for itself and after you taste it, you'll understand the hype. The chicken is seasoned with a copious amount of chilli and is perfectly cooked so that once you sample it for the first time, you'll be addicted for life — seriously.
Fush sando from Lowbrow
While there are two versions of this irresistible sandwich (original and hot spice), we are not ashamed to say the spicy kind gets our order, every time. Tempura market fish is dusted in mouth-tinglingly hot spice, paired with cooling lemon pepper mayo, and served on a pillowy soft potato bun. Finish with pickles and crisp lettuce and every bite will be heaven, down to the very last.
Smoked mushrooms, fenugreek, truffle from Cassia
This comforting curry from Cassia has it all — creamy mushrooms, a deep umami flavour and a decent heat kick that isn't overwhelming, but rather makes the other layers of spice sing. Paired with fluffy naan and rice, this may just be the perfect vegetarian meal.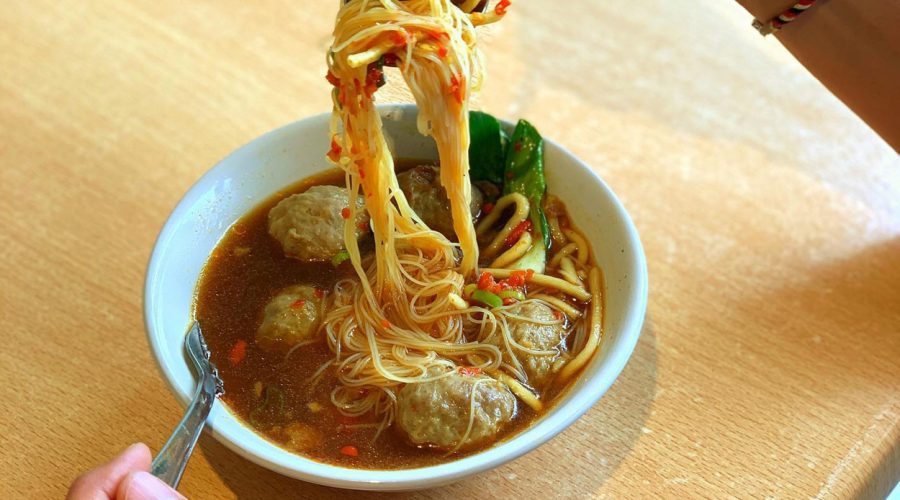 Bakso abang abang from It's Java
The beauty of the noodle soup from this Indonesian eatery is that you can tailor it to suit your tastes. With beef meatballs, two types of noodles, stuffed tofu and bok choy, its warming broth is made even more delicious with the addition of vinegar and kecap manis. In our case, it sings when loaded with It's Java's free-flowing housemade sambal sauce — of which you can help yourself to as much (or as little) as you please.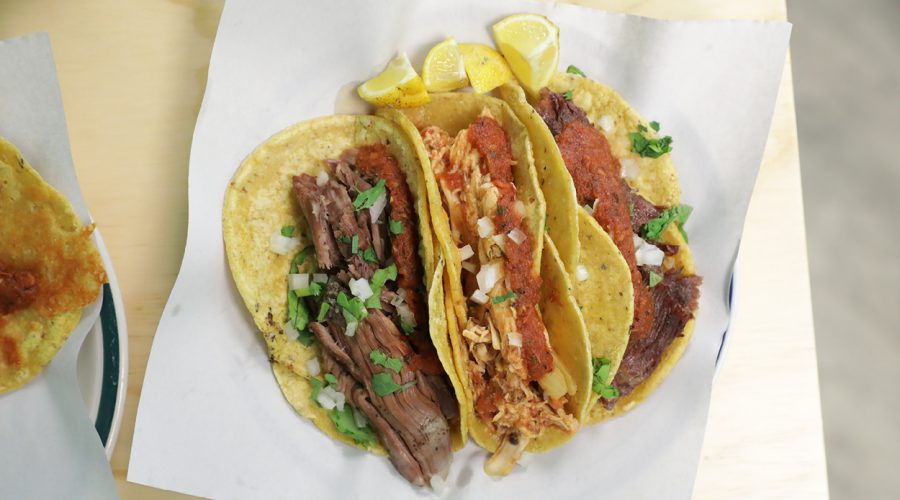 Tacos with house-made hot sauce from La Mexicana
Handmade with New Zealand-grown corn (and naturally gluten-free) the tortillas forming these tacos are some of the best we've tried — with equally scrumptious fillings. While, alone, the tacos may not be super spicy (good news for those that like their food on the milder side), La Mexicana's in-house hot sauce packs a hefty kick, so if you're a spice fan make sure you don't go past it.