In 2017, Alex and Olivia George took the streets of Auckland with a food truck to serve some seriously good fried chicken, using the recipes of Alex's Tennessee family. A humble concept, Peach's Hot Chicken fast became one of Auckland's best-kept secrets — a delicious destination reserved for those in the know. After a year of growing its culinary profile, the Peach's Hot Chicken truck underwent a makeover and its eye-catching new pink colour ensured that it wouldn't remain a secret much longer.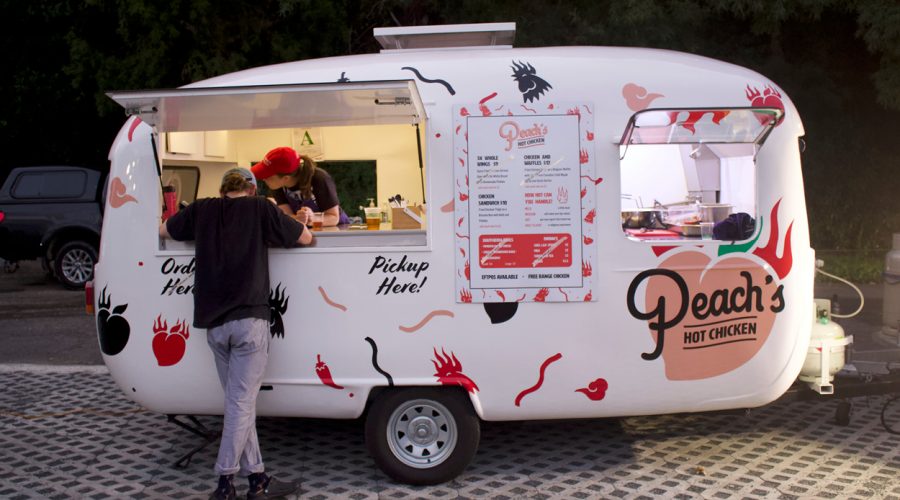 As more people discovered Peach's, its cult following grew and by the end of 2018, it was clear that demand was outstripping the truck's supply. In search of a permanent space, the couple returned to their roots and found themselves back in Panmure — the suburb they first flatted in when they moved to New Zealand. Feeling drawn to the suburb they once called home and intrigued by the untouched aspect of the Eastern suburbs, Alex and Olivia set up Peach's Hot Chicken's permanent Panmure outpost.

The 39-seater restaurant was designed by Millé's Gerrick Numan (the same person behind the fit-out of Williams Eatery and UMU in Kingsland) whose simplistic style was combined with the quirky and distinct branding of Peach's to create a space reflective of the business. Boasting the signature baby pink palette along with a 'Holy Cluck' mural by Marcus Watson, the space is fresh and modern and doesn't take itself too seriously.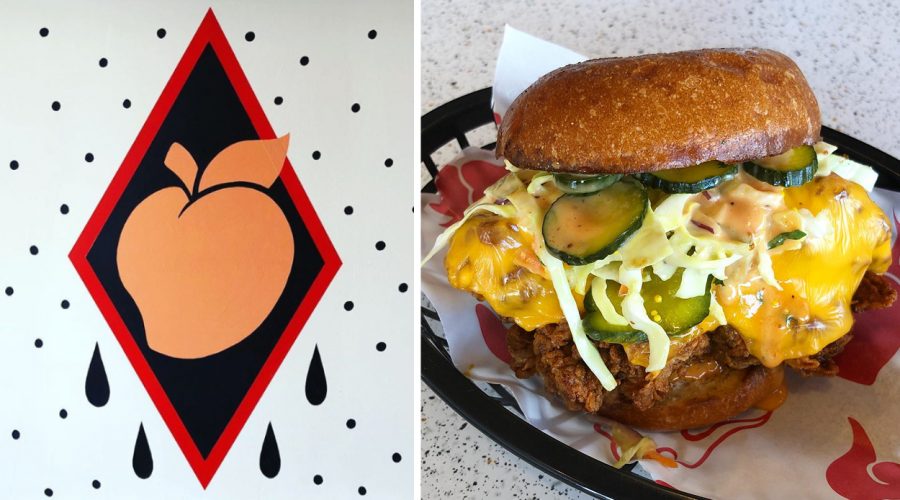 Although the shift from a food truck to a restaurant has brought a number of changes for Peach's, the food itself has remained more or less the same. The infamous fried chicken burger is still on the menu and in our opinion is one of the tastiest chicken sangas in town. Crispy Nashville-style fried chicken is packed between two buttery brioche buns with pickles and creamy aioli — it's virtually impossible to fault.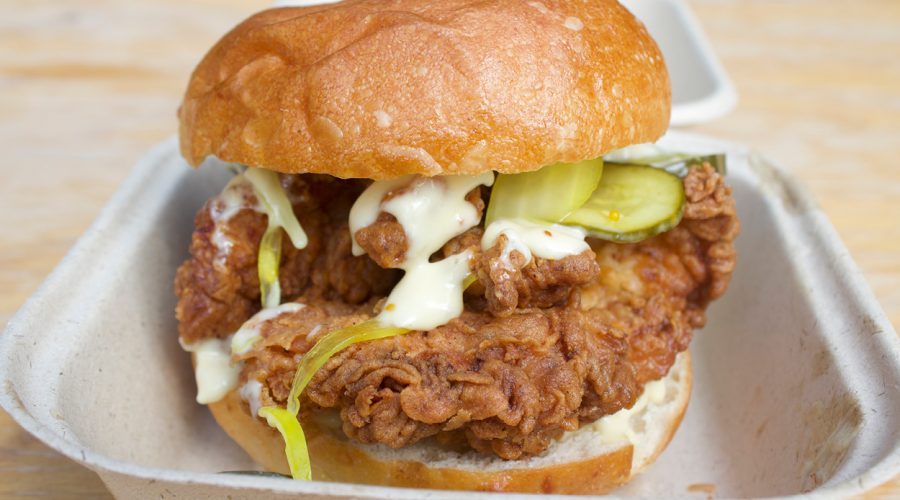 Another one of our favourites is the fried chicken on waffles which sees thick waffles slathered with garlic and herb butter and piled high with crispy chicken. The drizzle of maple syrup enriches the entire dish while adding a sweet and savoury combination that tantalises the tastebuds. The basket of wings, side of mac and cheese and tater tots also remain on the menu, as well as new additions to celebrate new beginnings, from more sandwiches to extra sides, as well as a dessert menu of delightful house-made pies.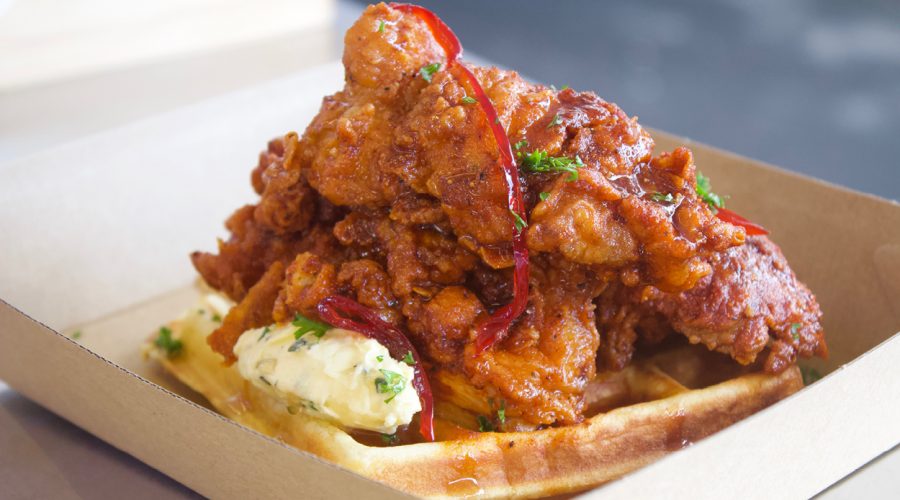 Be sure to check out the new Baller sandwich which takes the original chicken burger and incorporates melted cheese, coleslaw and a special Nashville Comeback sauce. This condiment is an explosion of flavours, combining mayonnaise, chilli, ketchup, paprika, Worcestershire sauce, hot sauce and mustard, to name a few.
Peach's Hot Chicken is open from Tuesdays to Saturdays for lunch until dinner and assures us that their truck will be back up and running early next year, once the queues for its Panmure restaurant start to settle down.

Opening hours:
Tuesday — Friday: 11:30am until 9pm
Saturday & Sunday: 12pm until 9pm

Peach's Hot Chicken
1/100 Queens Rd,
Panmure