Whether you're in need of a celebratory sweet centrepiece or simply require a little treat to keep you company while you put the kettle on, the following bakeries are making a name for themselves in the pastry, bread and cake department. But, don't take our word for it, this is the time to conduct some of your own 'research'.
Daily Bread Pt Chevalier, Newmarket, Ponsonby
Since opening its first outpost in Pt Chev in early 2018, Daily Bread has pursued excellence in the realm of artisanal baked goods. While the bakery is home to some of the best sourdough in town, you'd be a fool to not pick up a selection of Daily Bread's other treats like the cheese twist, cardamom morning bun, and various fruit danishes. Something else to note is the team now does next-day delivery as far and wide as Long Bay, Papakura, Titirangi and Bucklands Beach.
Amano Bakery Britomart
Offering a modern spin on the classic bakery, those with a sweet tooth should indulge in the bounty of classic French and Italian pastries here; personally, we can't think of a better start to the day than a Maritozzi (flaky choux pastry filled with vanilla bean custard, almond and almond flakes).
Tart Bakery Grey Lynn, Karangahape Road, CBD
Those who eschew animal products needn't miss out on a croissant or sausage roll thanks to the ingenious bakers at Tart Bakery. You'd never know their entire selection is vegan — we're partial to a 'ham and cheese' croissant, and the bakery's new Commercial Bay location means even more Aucklanders are in the vicinity of Tart's moreish goods.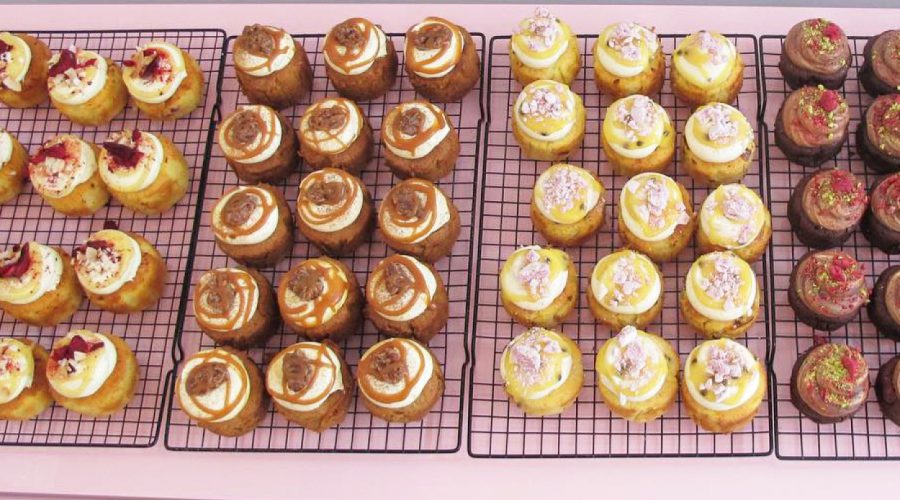 The Caker Karangahape Road
The Caker's premises is a heavenly-scented wonderland for cake pickups and consultations. For those in dire need of a fix, there's always a selection of takeaway mini cakes on offer as well as 'emergency' cakes to save desperate individuals from the perils of forgetting an important occasion. Our favourites are the vegan matcha cherry, classic flourless chocolate and the miso, sesame, roasted white chocolate flavours, with The Caker's vegan and gluten free flavours tasting just as divine as the traditional cakes.
4&20 Remuera
While you've probably already heard of the lauded European bakery, its baked NY cheesecake features a Belgian brownie, and is enough to make you weak at the knees. For later in the year, its selection of Christmas treats, including a sensational spiced Sri Lankan Christmas cake, is a cut above.
La Petite Fourchette Wynyard Quarter, Britomart
In the realm of French bakeries, La Petite Fourchette is must-visit. Offering a wide range of both savoury and sweet French delicacies, you'll find macarons, éclairs, tarts and quiches. And, of course, a perfect croissant.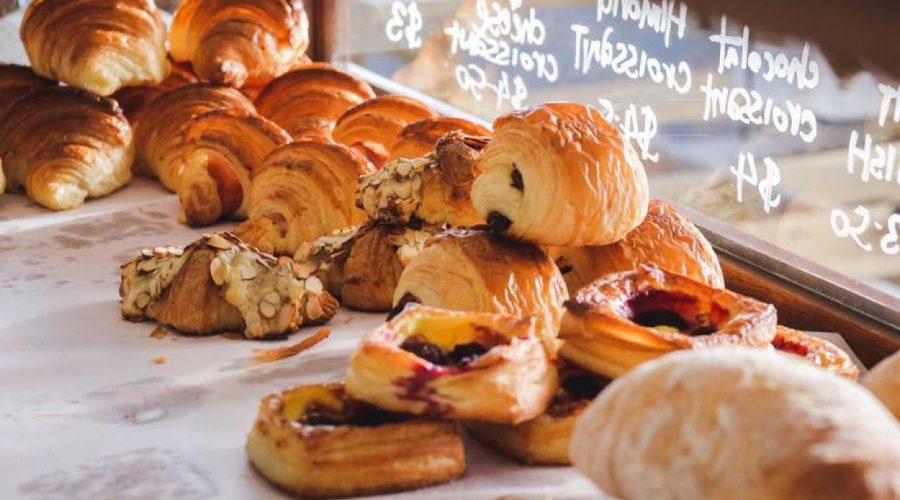 The Real Bread Project Helensville
Serving up sourdough, Viennoiseries (baked goods made from yeast-levened dough) and coffee, The Real Bread Project is an absolute treat for Helensville locals, and those willing to make the trip. We promise you, the whole loaves of bread, donuts, pies and more are nothing short of excellent.
Fort Greene Karangahape Road
This Karangahape Road cafe and bakery is renowned for its incredible sandwiches. Take away or dine in, the likes of 'The Vege One' — organic homemade ricotta, roasted butternut puree, sauteed silverbeet and walnuts — or 'The Fish One', with house cured and smoked kahawai fish fingers, mushy peas and tartare sauce, are bound to satisfy. Always take a loaf of freshly baked sourdough with you when you leave, you won't regret it.
Little & Friday Ponsonby and Newmarket
Since 2007, the ever-popular Little & Friday has been on hand to offer Aucklanders a much-needed pick-me-up in the form of its irresistible baked delights. Have recently relocated its Belmont site to the bustling centre of Ponsonby Road, Little & Friday's recognisable cakes, quiches, donuts and more are still as fantastic as ever.
Busy Oven Bakery Ponsonby
Busy Oven's pies are among the best in Auckland, fact. For those days when only a mince and cheese pie will do, washed down with a Just Juice and chased with a nap, Busy Oven is the one to visit.
170 Richmond Road, Ponsonby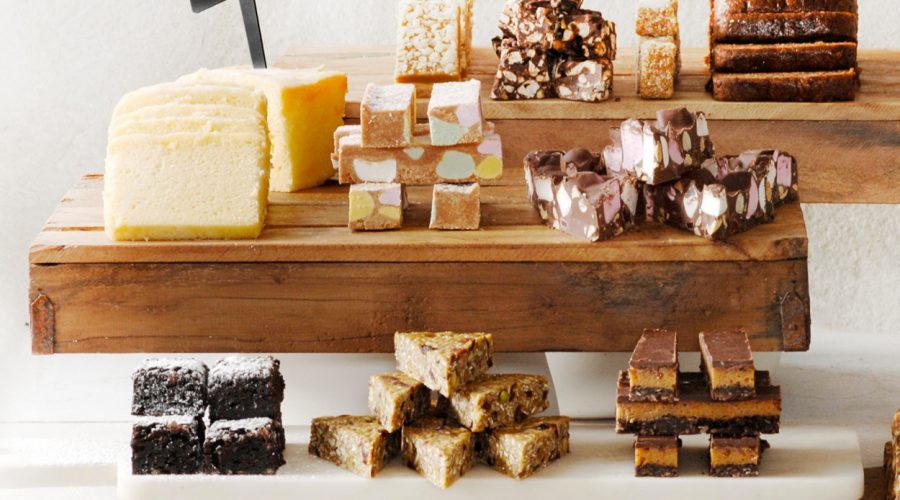 Loaf
With 171 stockists country-wide, Loaf's artisanal breads, pastries and baked goods are topnotch. In particular, we love the bakery's slices — always a welcome pick-me-up any day of the week. Seasoned sweet tooths will know about Loaf's factory shop in Ellerslie — it's the perfect place to get treats straight from the source.
Baker's Cottage Kingsland
Much like Busy Oven, Baker's Cottage is a classic Kiwi bakery — the ideal pitstop for a quick lunchtime fuel-up in the form of one of the bakery's pies or sandwiches, and a sweet treat. We're partial to a juicy square of custard slice.
2 New Bond Street, Kingsland
La Voie Francaise Mt Roskill
Judging by the queue and sold out pastries every weekend, this French bakery is definitely not a well-kept secret. However, that doesn't stop it from being one of the best in the city. In particular, it's canelé are unmissable, as is the pain aux raisin. La Voie Francaise's bakers do a great filled sandwich, too.
Shop 4/875 Dominion Road, Mount Roskill