"I've always enjoyed cooking for other people, seeing the smiles on their faces is the biggest drive for me," says Eunsun Jung, co-owner of Small Mercies, a cute new spot that has just opened in Mount Eden. "It's the reason I do what I do." Jung, a chef, moved to Auckland seven years ago from Korea to start her career in the culinary arts. Her business partner, Mikey Rush came from the UK around the same time and has also been working in local hospitality ever since. Seeing space for a Korean-style doughnut shop in Auckland, the duo joined forces to create Small Mercies as the perfect drop-in for a sweet treat and a coffee.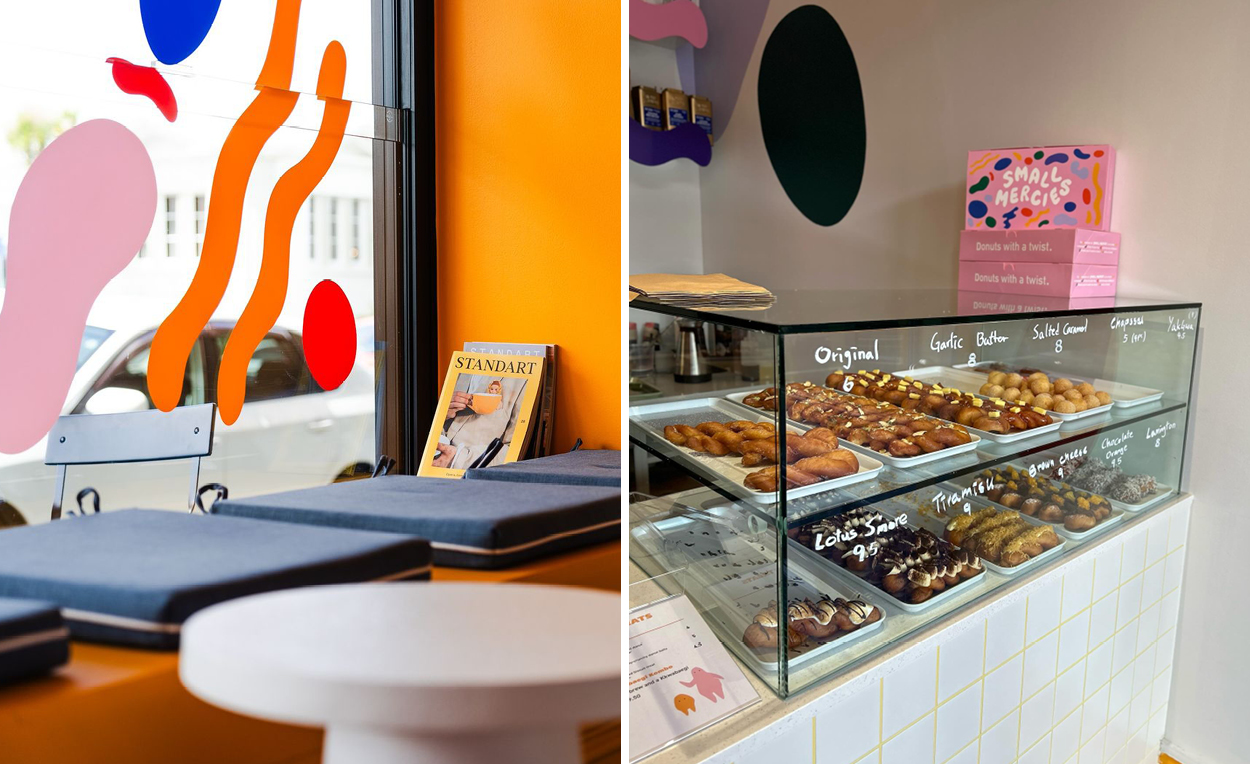 Here, the hero is the Kkwabaegi, a traditional Korean twisted doughnut that Jung tells me brings back fond memories of home. Typically made with cinnamon sugar, what Jung has done at Small Mercies is to reimagine the potential of the simple Kkwabaegi by experimenting with a variety of delicious toppings. Alongside the OG Kkwabaegi, hungry punters can enjoy a selection of ever-rotating toppings from Chocolate Orange to Tiramisu to Salted Caramel and more. The toppings, Jung tells me, will pull on a variety of nostalgic flavours from the owners' childhoods. "My favourites are the Brown Cheese and the Tiramisu," Jung reveals, "they're not too sweet, just super moreish."
Small Mercies' cabinet also has rows of Chapssal (which are glutinous rice doughnut balls) and Yakgwa (deliciously sweet, syrup-soaked biscuits), all best when enjoyed with a cup of perfectly-brewed Red Rabbit Coffee or matcha, or a refreshing cup of housemade lemonade.
From the outside, Small Mercies is unmissable, its whimsical front window covered in bright decals. This idea continues inside, where bold block colours define the space, from the sunshine yellow of the window seat to the pops of purple, pink, blue and orange on the walls. "We were very much inspired by cafe culture in Korea, where they make their spaces feel unique and interesting" Jung explains. "We wanted it to feel like walking into our childhoods, and it needed to be fun to work in too."
Helping the duo bring their concept to life was Carly Black of Mille Interiors, alongside Build It Construction, who turned their fun ideas into the welcoming drop-in that Small Mercies is today. "We wanted our little shop to be a place where people can connect and share a moment of joy," Jung says, "to feel open and welcoming and to make people's days a little brighter."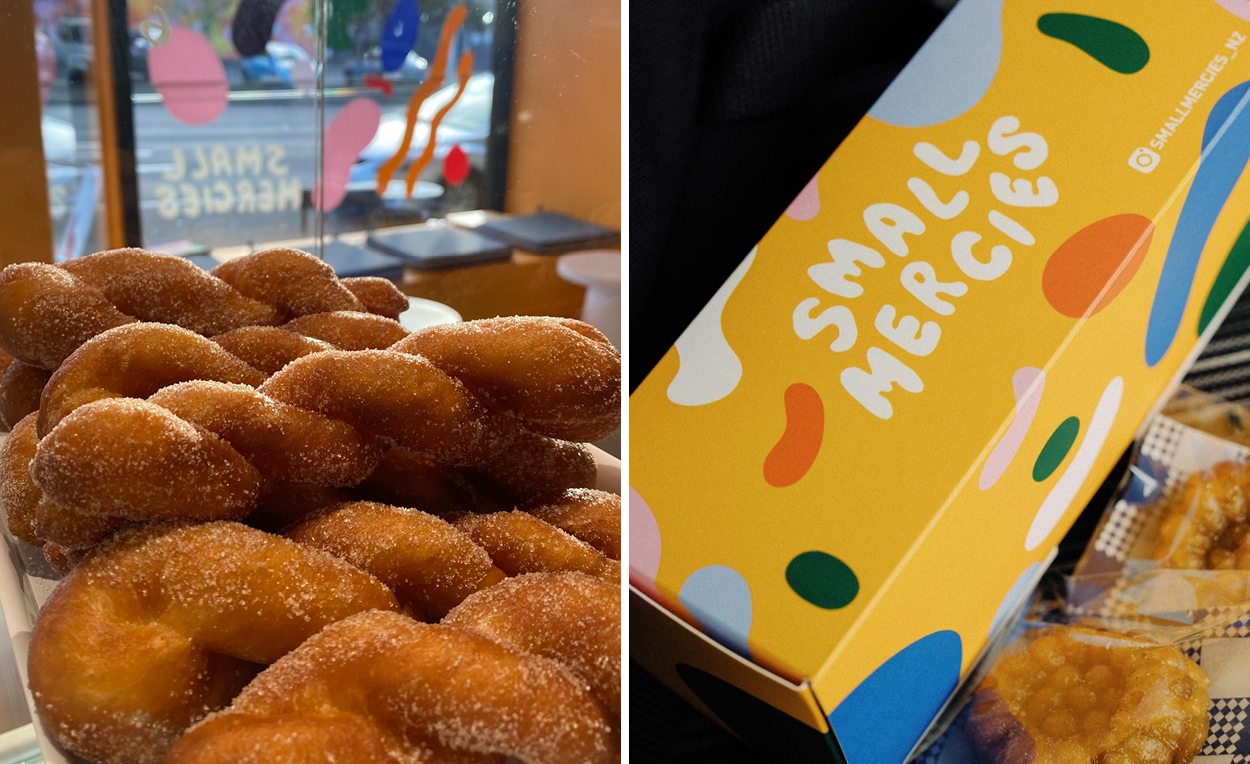 As well as being a great new place to pick up a tasty snack, or to catch up with friends, Small Mercies is introducing a new delicacy into the culinary vocabulary of anyone who didn't grow up in Korea. As Jung tells me, "We've already had customers from all over the world come into our shop and say, 'we have something similar where I'm from!'" Bringing people together over delicious food and great coffee, Small Mercies should be firmly on your radar.
Opening Hours:
Wednesday to Friday 7am – 3pm
Saturday & Sunday 8am – 3pm
Small Mercies
7 Mount Eden Road
Grafton
Auckland