We're excited, because The Dusty Apron (known for some of Auckland's most high-quality, delicious baked goods) opens a new retail arm of the business in East Auckland tomorrow.
Previously only available in wholesale form on the menus of well-known eateries like Homeland, Saint Alice, Soul Bar & Bistro and Park Hyatt Auckland's restaurants, The Dusty Apron founder Paul 'Dusty' Leaming and his business partner Stephane Bleriot have opened Dusty's Depot as a customer-facing shop for fans of their tasty treats — of which there are many.
Dusty himself is an ex-car mechanic-turned expert baker; he re-trained in New Zealand and San Francisco at the renowned San Francisco Baking Institute, before landing the role of head baker at Amano. He then moved on to set up The Dusty Apron as a commercial business two years ago, slotting into an empty former bakery in St Johns.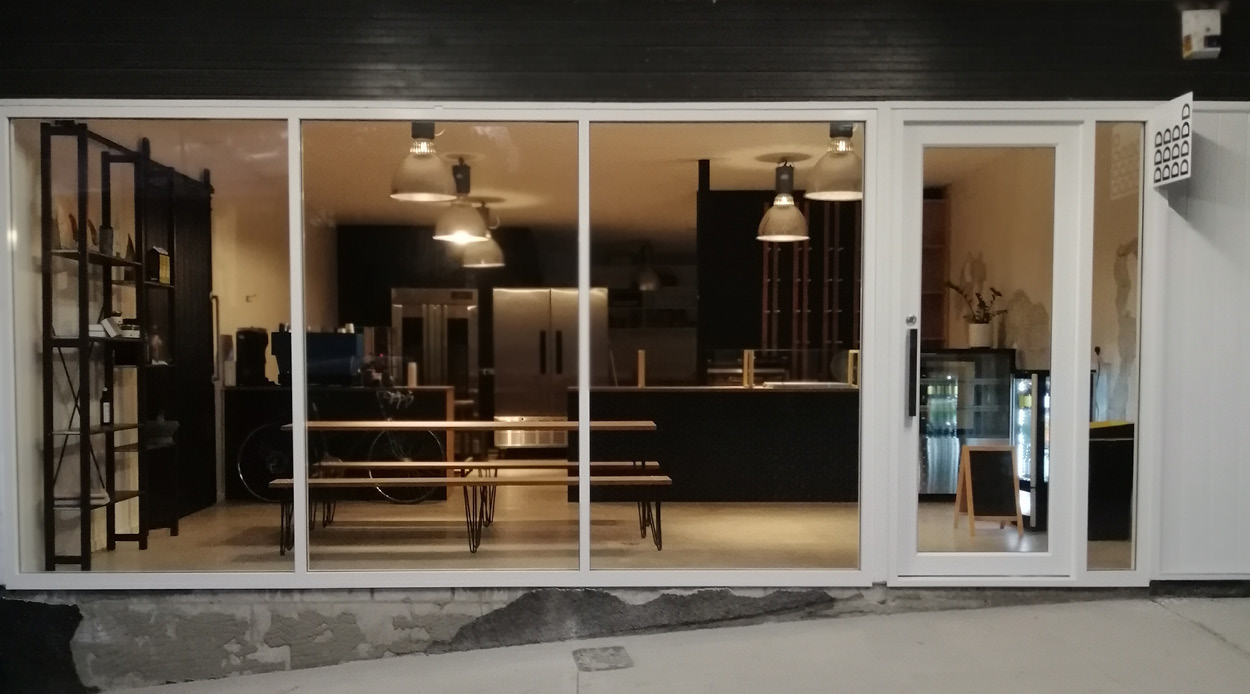 The demand for a retail outlet or cafe has been there for a long time, he says, but there has been no space to do it in — until now. Fortuitously, Dusty Depot's location is only 100 metres up the road from the main bakery, in what used to be the old Simkin Ave dairy.
Dusty's Depot is inspired by the French way of having a 'depot de pain' in a tiny village — essentially a shop that stocks freshly baked bread, delivered from the bakery in a nearby, larger village. Servicing and welcoming the locals, and making sure they've always got a place where they can get top quality goods without having to travel so far.
Dusty and his team of bakers — Nancy Au, Dan Wilson and Sophie Peters — supply the Depot with fresh loaves of bread, pastries and sandwiches each day, while Bleriot takes care of everything front of house. Ozone coffee is on hand to pair perfectly any of the baked goods.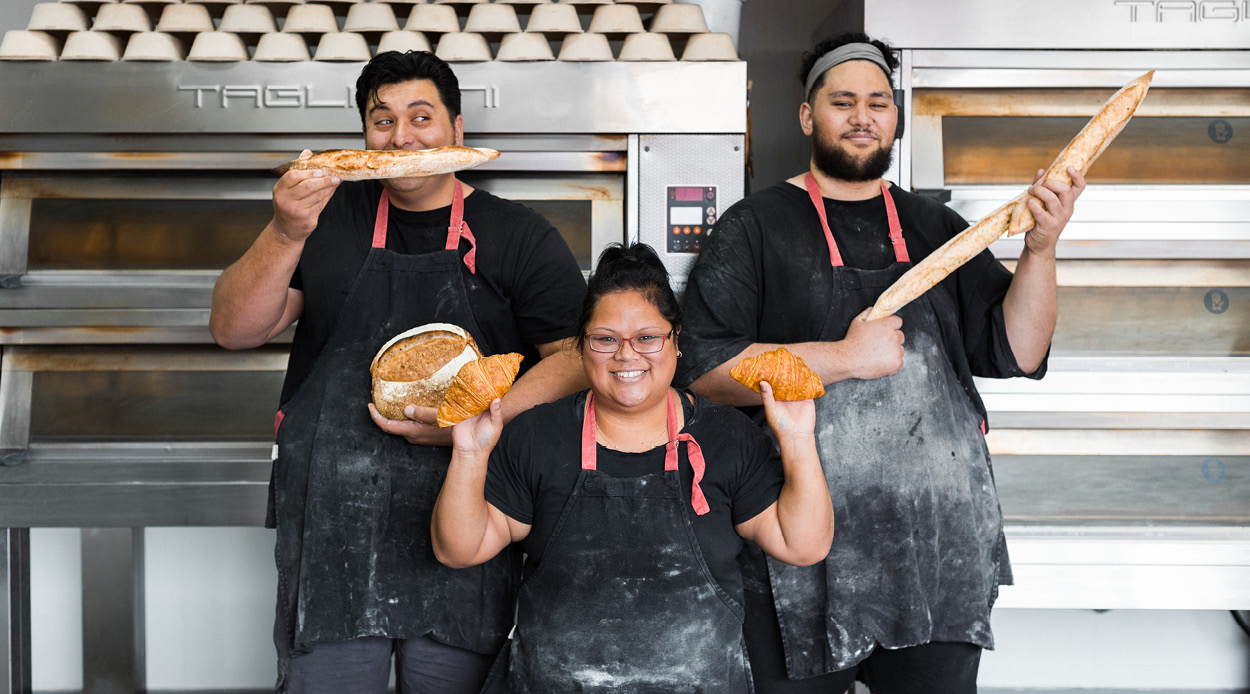 They'll have all the classics like croissants and Danishes, and original treats like the 'Moira cinnamon bun', a decadent delight named after one of Dusty's first bakers that started with him. For both Dusty and Stephane, an emphasis is placed on supporting and highlighting local suppliers and farmers, and making people feel welcome no matter who they are.
"We've got a real sense of community here", says Dusty, who recognises the importance of there being high-quality offerings throughout wider neighbourhoods as well as in the central suburbs. "There are plenty of amazing eateries in the city, but just to be able to go into your backyard and get a fresh croissant and a coffee, is a really cool thing."
Dusty's Depot
44 Simkin Avenue, St Johns
Opening Hours:
Thursday to Sunday, 8AM until sold out