For millennia, humans have found a sense of community in the simple act of breaking bread; in coming together over delicious, simple, authentic food. It's an idea that Natalie and Romain Le Gal are tapping into with their delightful new French bakery, Copain.
Named for the French word that literally means 'friend' but whose linguistic origins are found in the words for 'with' (co) and 'bread' (pain), this cute new spot epitomises the idea of breaking bread — and it has the loaves to prove it.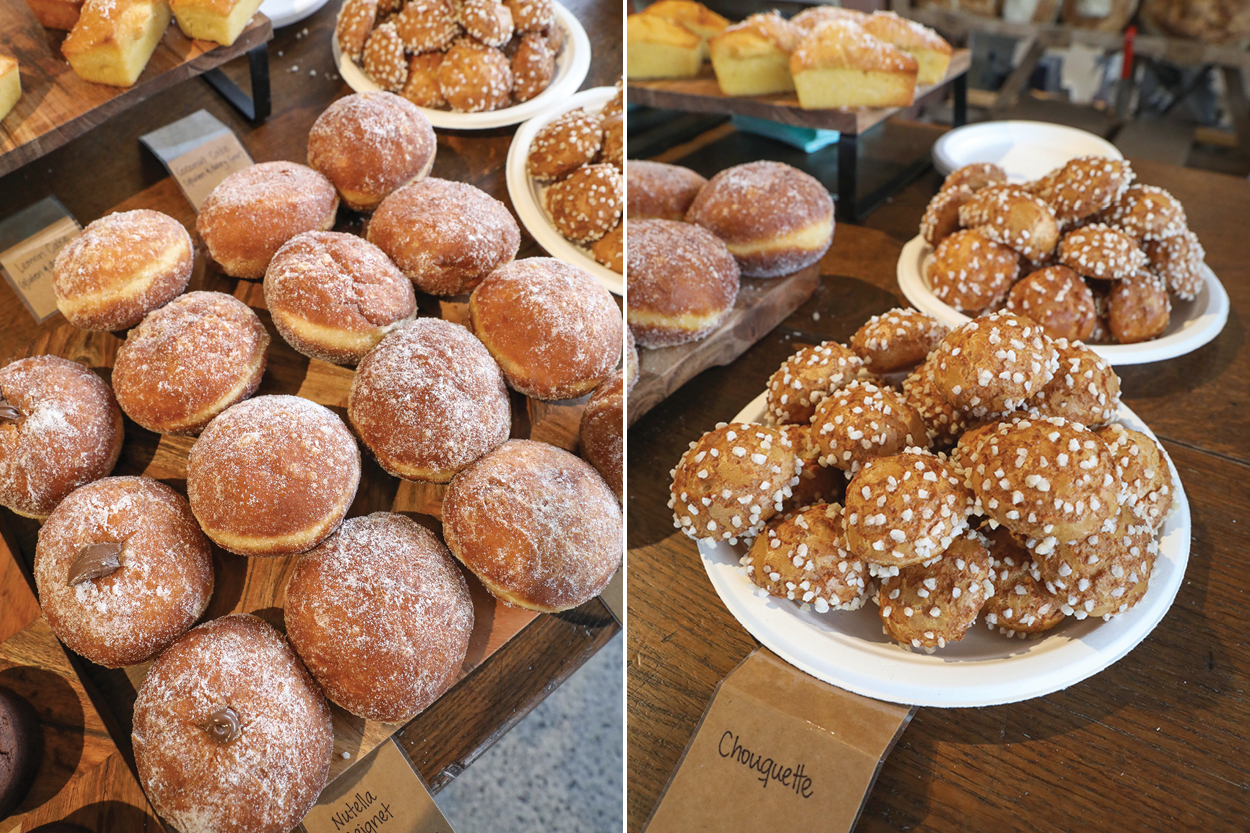 An authentic French bakery serving a range of freshly-baked pastries and breads, Copain is the culmination of Natalie and Romain's years of experience owning and running lauded French patisseries around town, staring with L'Assiette in Britomart (in 2012) then La Fourchette in St Heliers (sold last year). It was at the latter, the duo started producing their own patisseries in-house, before opening a dedicated patisserie kitchen in Wynyard Quarter, La Petite Fourchette (the name that was eventually given to the Britomart location, too). But it was a desire to make everything from scratch that prompted the entrepreneurial duo to purchase a full-size bakery — a place where they could not only make delicious pastries, but a range of bread as well.
Now, after a six-week renovation, Copain has taken shape in the space that once was Il Forno and is poised to charm discerning Ponsonby locals with a delicious offering.
From its cute fit out (pulled together by Natalie herself using key vintage pieces), to its cabinet overflowing with sweet treats like chouquettes, beignet and viennoiserie (including brioche, pain au chocolat, pain au raisin and croissants) and savoury bites like pies, quiches, sandwiches, panini and pizza by the slice, Copain has satiating options for any proclivity. It will also be selling La Petite Fourchette's sweet patisserie collection which includes madeleines, mi cult, macarons, tiramisu, tarts and enticements.
But it's the bread offering here that is particularly comprehensive, with the bakers at Copain whipping up a range of loaves daily to not only serve out of the new space but sell from La Petite Fourchette's Britomart and Wynyard Quarter locations as well. As a result, Cobain's shelves are packed with French-style breads like baguette (in both white sourdough and country-style versions), Kumara sourdough, multi-grain and walnut and apricot loaf — with each type available in a variety of weights, shapes and sizes.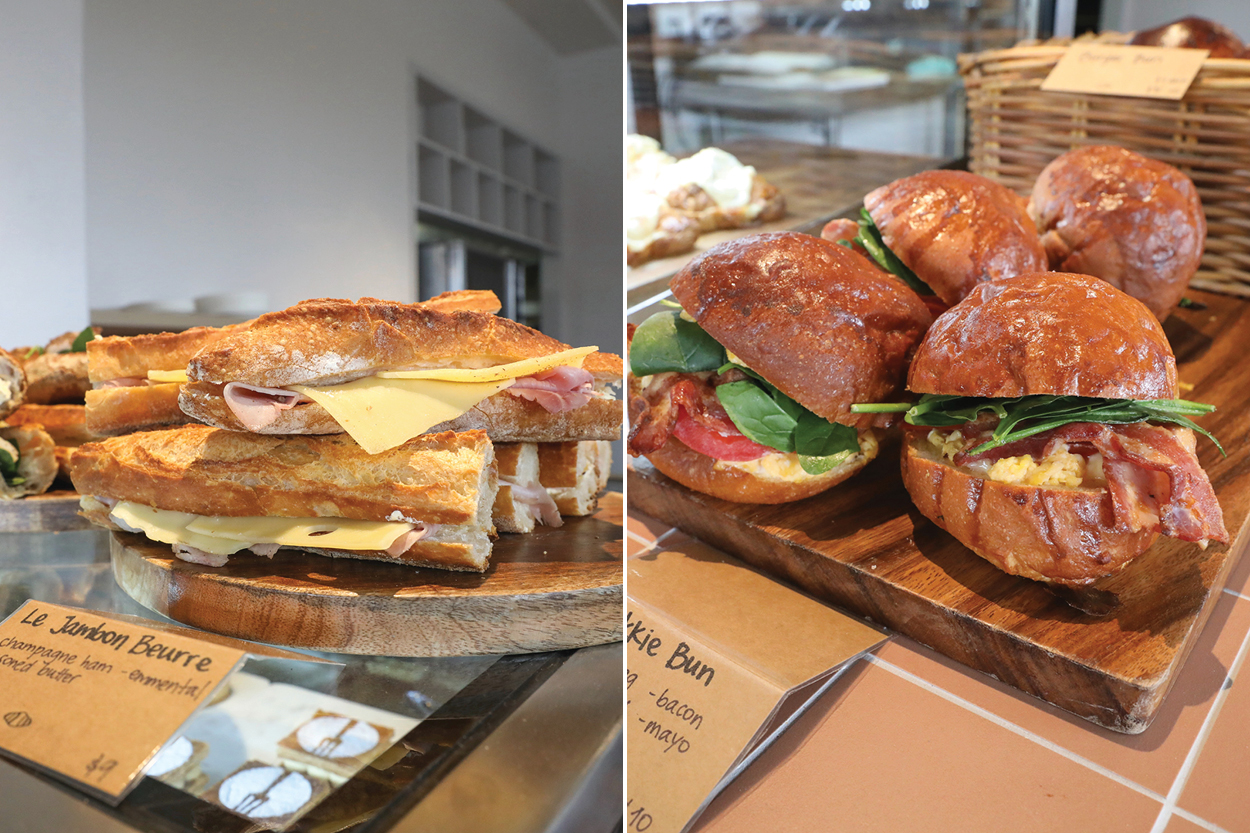 This is what really sets Copain apart; the way that it makes all of its products from scratch, after the authentic French fashion — not something commonly found in Auckland. As such, Copain is shaping up to be a breath of fresh air in the local dining scene, an enticing gathering place where people can pop into for lunch or catch-up with friends and enjoy the kind of deliciously-indulgent culinary culture the French are so renowned for.
Opening hours:
Monday – Friday, 7am-3pm
Saturday – Sunday, 8am-3pm
Copain Boulangerie
55 Mackelvie Street
Auckland
(09) 378 0264