While we have certainly been blessed with more than our fair share of great new restaurant and cafe openings this year, it would be remiss of us to overlook the amount of excellent bars and pubs that have cropped up to broaden our watering hole horizons. From cosy wine bars to rip roarin' gastropubs, these are the best new places to grab a drink — and more often than not some delicious food too.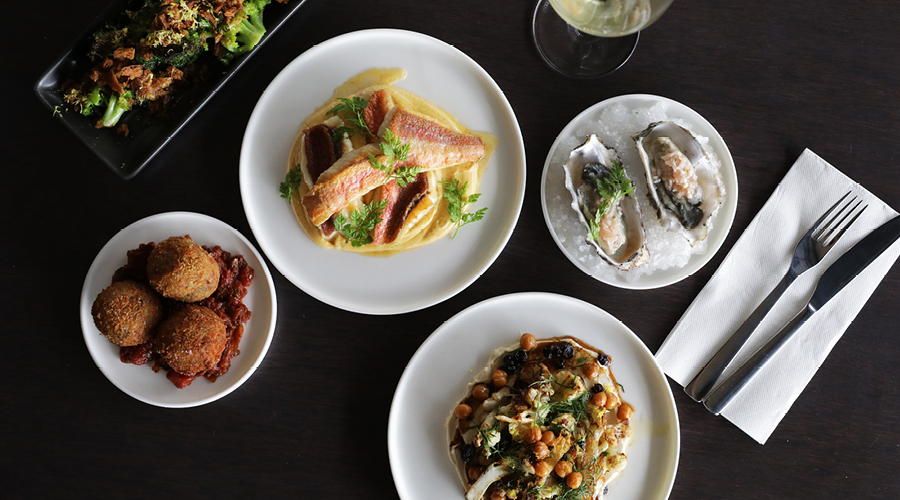 Beau
Three Lamps welcomed cosy wine bar Beau in February, and it's been a welcome fixture of the area ever since. With a regularly changing drinks list and food menu that centres on appealing sharing plates, Beau's welcoming ambience and sunny rear courtyard make it a pleasure to visit each and every time.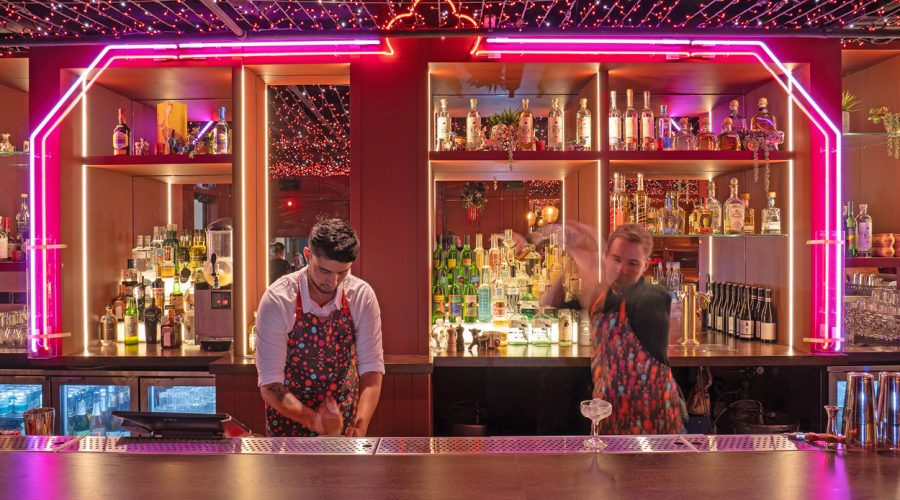 Ghost Donkey
The opening of Commercial Bay saw an injection of dynamic hospitality offerings to downtown Auckland, and Ghost Donkey joined the fray with its own distinct personality. Championing mezcal and tequila, plus tasty and inventive Mexican-style bar food, Ghost Donkey's recognisable sparkling red space is the scene of many a memorable night.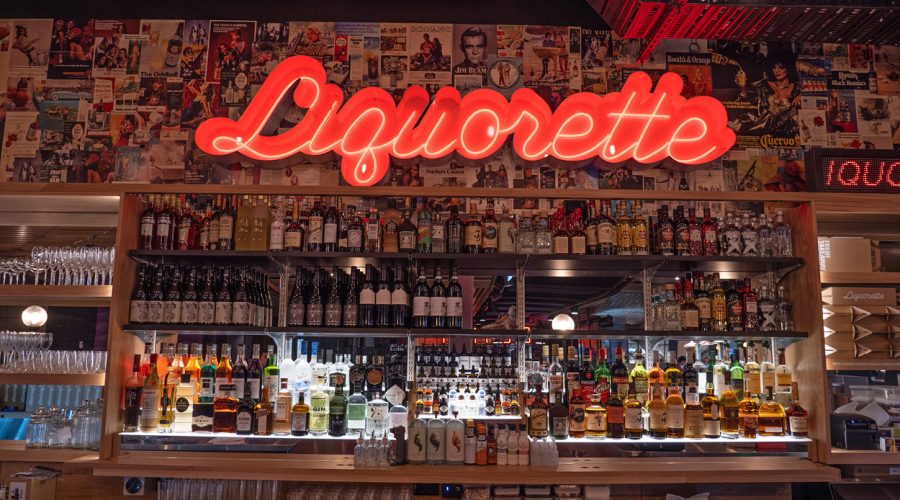 Liquorette
Inspired by New York and LA's ubiquitous bodegas, superettes and liquor stores, late night-licensed Liquorette promises to show New Zealanders how to embrace the irreverent side of seriously good cocktails, and is ready and waiting to slake the thirst of visitors to Commercial Bay's Harbour Eats food hall.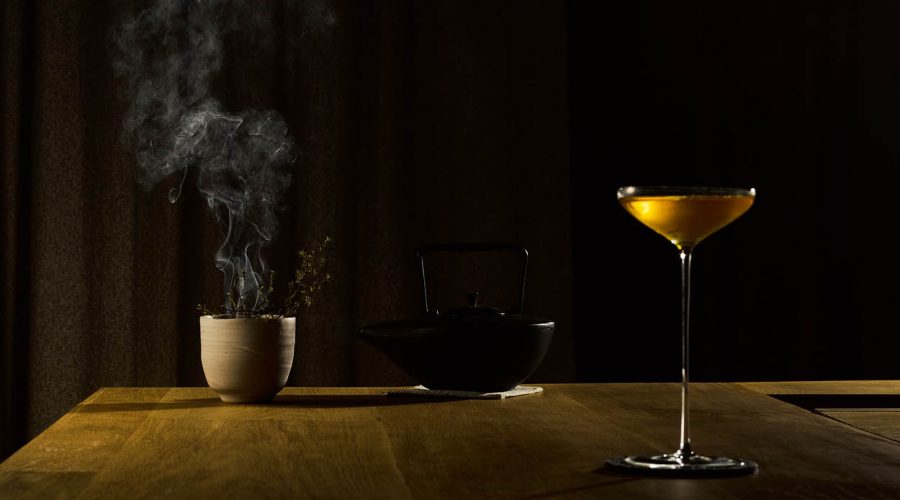 Boxer
Anyone that's dined at Pasture knows how singularly special and memorable it is, and in July the multi-award-winning restaurant welcomed Boxer, an 11-seat chef-run bar concept. Within its serene, Japanese-inspired, blonde-wooded space, Boxer is anything but a run-of-the-mill bar, specialising in boundary-pushing drinks and food that makes for an ultra-special experience.
Captain's Bar
Amidst the recently-opened Park Hyatt Auckland's extensive hospitality offering is Captain's Bar, a polished, decadent space that we'd gladly while away a few hours winding down from a long day's work. With its dark leather couches, wooden walls and impressive granite fireplace, Captain's Bar concocts classic cocktails with a local twist that draw on an extensive list of fortified spirits — the main focus being rum, of which there are 60 varieties on offer.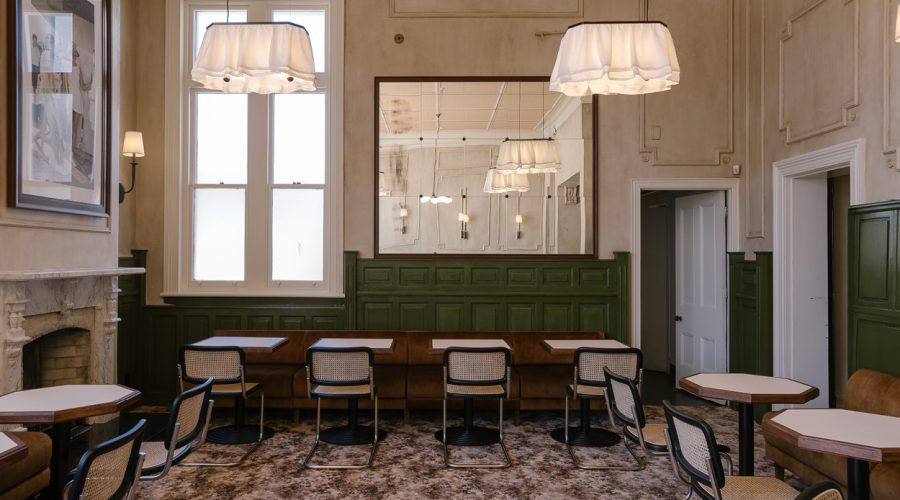 Hotel Ponsonby
The neighbourhood's newcomer, from the hospitality maestro behind Lilian and Honey Bones, Hotel Ponsonby has set up shop in the iconic Post Office building. Harnessing the spirit of gastropubs in Sydney and London, Hotel Ponsonby has fast become the sort of go-to meeting place where friends, families, groups and couples come together amidst a convivial, relaxed atmosphere.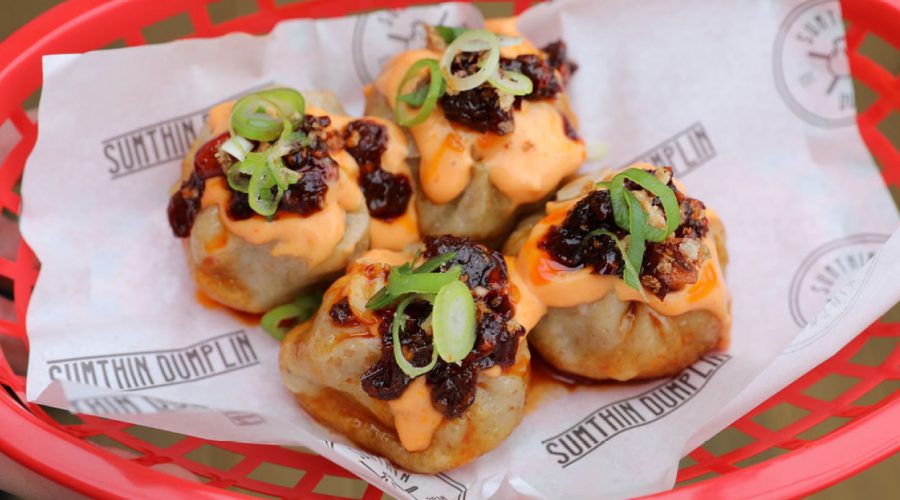 Midnight Gardener
If you find yourself in Ponsonby with a craving for a cold drink and some hot dumplings, we've got just the place for you. Earlier this year, Midnight Gardener brought popular inner-city dumpling spot Sumthin Dumplin to the suburb for visitors to enjoy in a relaxed and down-to-earth beer garden setting. Named for the corner site it occupies which used to hold the Ponsonby Rd Garden Centre, Midnight Gardener boasts a casual and comfortable backyard vibe, the ideal setting for those looking to while away an evening with friends over a few beers.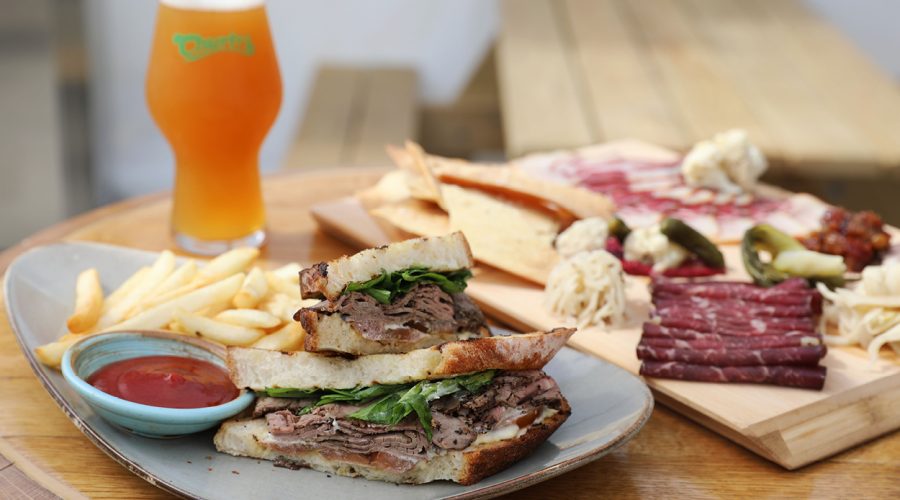 Churly's Brew Pub & Eatery
Fans of Behemoth Brewing Company's prolific New Zealand-made craft beers will be pleased to know the brewing company has a new home in Mount Eden, and it also serves excellent food. Named Churly's Brew Pub & Eatery, this pub sets itself apart from others in the city through its philosophy of making nearly everything onsite, from the A Lady Butcher meats cured in-house (founder Hannah Miller Childs is a co-owner) to a brewery currently in construction for Behemoth's famous beers.