Anyone that's dined at Pasture knows how singularly special and memorable it is. Since 2016, chef and owner Ed Verner's six-seat Parnell restaurant has pushed the boundaries of a dining experience, demonstrating just how exciting local produce and ingredients can be.
Now, Verner's exploring his capabilities even further with a new project, Boxer, set to open on July 22. An 11-seat space at the front of Pasture, Boxer is a drinks-focused, chef-run venue — bar doesn't seem to quite encapsulate the offering, but for ease and lack of a better word, the category is most appropriate for now.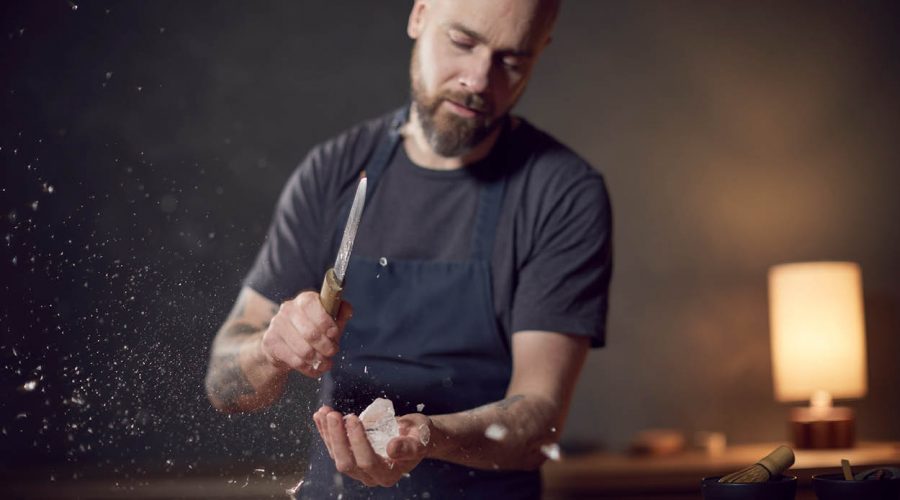 He's opening it in collaboration with Hillary Eaton, a writer with a similarly forensic and deep-running love for all things gastronomy. Along with Nat Cheshire of Cheshire Architects, they have created a serene, charcoal-walled space that takes several cues from Japanese minimalism.

Centred by two impressive and seamless blonde wood islands by Blanc Industries, it's a cocooning and considered environment for people to experience drinks (and, no doubt, food) they've never tasted before in a new way.
"The inspiration for the bar itself stems from my love for drinks at Pasture," explains Verner. "It slowly built up over the years, and it became as important to me as the food menu."
In search of a new challenge and a new vehicle for the drinks he was enjoying creating, the restaurateur took over the room at the front of his restaurant in November last year, which will also now serve as the new entrance to Pasture.
"This is really a progression for me. I've matured, my taste has changed, my knowledge is better, and this is the result."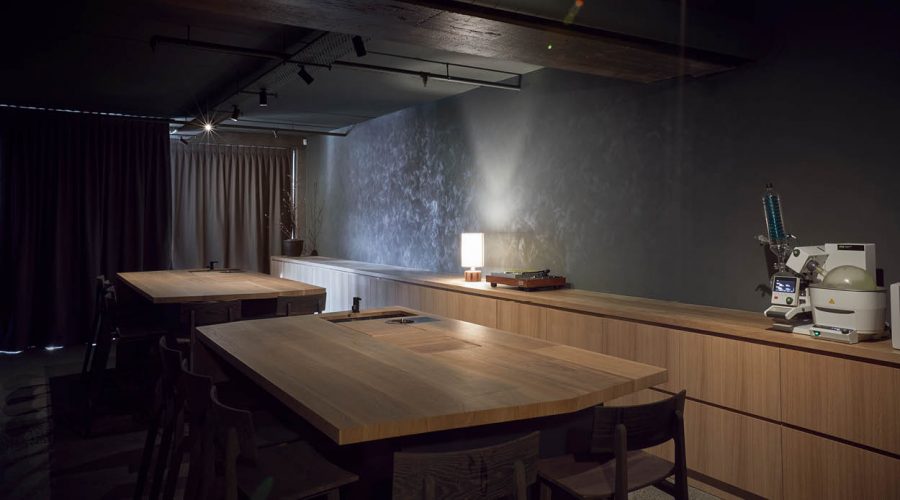 Touted as a guided experience requiring would-be visitors to reserve a place on one of the ebonised wooden seats (although the duo says they anticipate having space for walk-ins), the Boxer offering will consist of a three-drink and a five-drink set menu. The option to book a one hour time-slot and order a la carte will also be available.
There will be a curation of wine, beer and champagne, and in particular we're excited about the cocktail selection. All made with Boxer's own in-house base spirit, or in exclusive collaboration with local distilleries, they're completely unique to the venue.
Verner has been using a device called a rotary evaporator for over a year to push the boundaries of drinks-making, inhabiting the role of a sort of culinary chemist. Traditionally used in laboratories to extract solvents from lab samples, at Boxer it's used to extract the aroma of ingredients, and redistill under vacuum pressure creating flavoured distillates.
The cocktail menu will include a variety of intriguing beverages in innovative combinations like apricot sour beer (a Garage Project exclusive) combined with matcha and clarified banana; a saffron, tomato and coriander cocktail; and smoked pineapple, lavender and elderflower kombucha.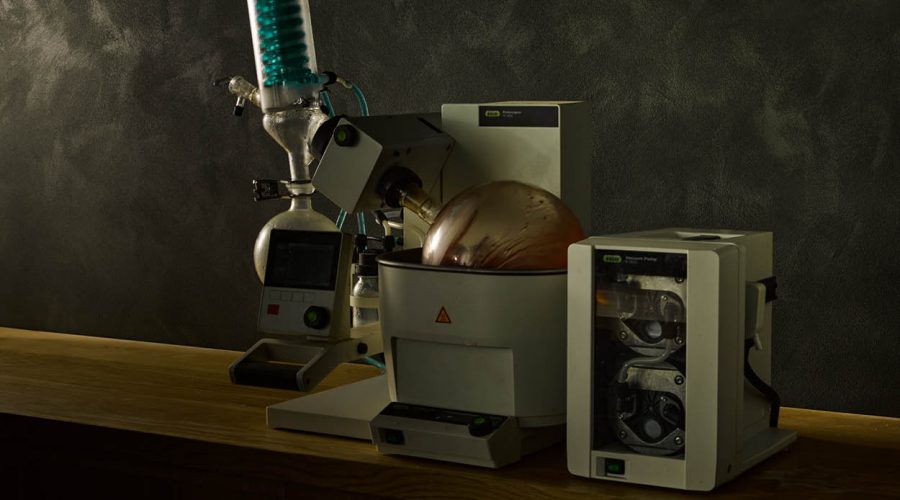 "We will also be serving non-alcoholic versions of the three and five cocktail menu," says Eaton. "We hope to create a bar experience that's just as exciting for those who don't want to drink alcohol."
The site will also include an off-licence, meaning people can stop by and take something interesting home, even if they aren't sitting down for a drink.
Verner's particular take on 'bar food' will be available to complement the beverages. Patrons shouldn't expect a full meal, as drinks are the focus, however the food is anything but an afterthought with a particular emphasis on fresh seafood from the on-site tank.
A chef will prepare snacks for those perched at the blonde wood islands right in front of them; the likes of fresh and aged sashimi, wagyu tartare brushed in aged wagyu fat and house made tofu skin with hazelnut oil will be satisfying morsels to enjoy alongside the drinks. An eel yakitori dish takes several days of preparation before it ends up as the perfect bite; more proof that effort to consume doesn't negate effort to make.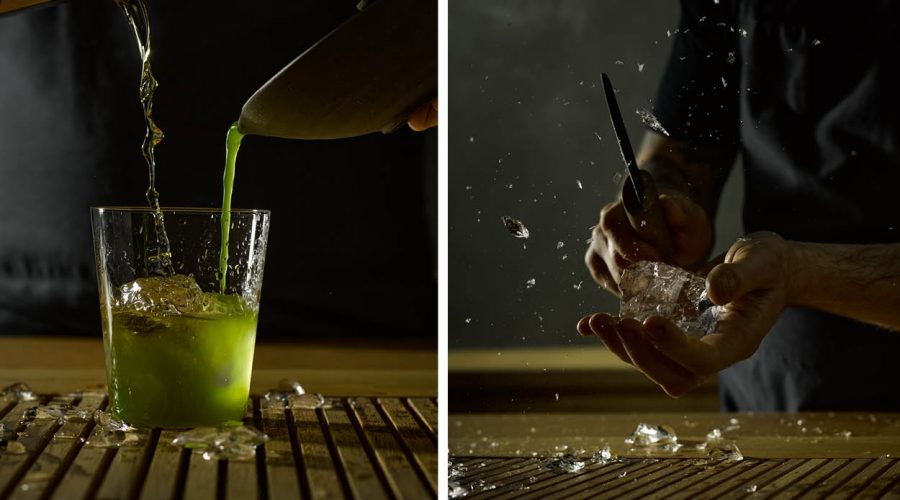 While Pasture confines itself to only local ingredients and produce, Boxer will expand its horizons to include high-end imported ingredients like caviar, and premium champagne for the drinks list.
Every detail in the bar has been thoughtfully crafted; from the hand-carved chopsticks to the seamless joinery throughout the wood and temperature-controlled fridges for optimum serving temperature.
Verner and Eaton are both clear that they want the space and experience to be fun, too, with an emphasis on music and the in-house record selection, modelled on a Japanese 'listening' bar.
"It's a place where you can enjoy loud fun music, but also something that's had four weeks of thought and fermentation put into a drink," says Eaton.
As someone who's travelled the world and seen more than most in the way of culinary offerings through her job as a food, drinks and lifestyle writer, Eaton is confident that people visiting Boxer will find things that are nowhere else, and this is what makes it special.
"I think people want to go out and have a nice time, have something different and feel like even something as simple as a drink with your friend is celebratory," she says, "because it is celebratory now — now we all know what it's like without it!"