Hugo Baird was only 24-years-old when he opened his first cafe, Crumb in Grey Lynn. Not long after selling it, he took over another hospitality space that once housed Were Bros, turning it into what would become the incredibly successful cafe, Honey Bones. And after two years of growing Honey Bones into one of Auckland's favourite daytime spots, Baird along with Otis Gardner Schapiro and Willy Gresson have opened the doors to a new venture just a few doors down.

Meet Lilian, the osteria and wine bar offering Grey Lynn a cosy new after-dark haunt. In line with the traditional idea of an osteria, Lillian is simple, elegant and affordable — a welcoming, neighbourhood spot that is set to become a hub for locals and postcode-jumpers alike. Its interiors, by Hugo in collaboration with Ctrl Space, were inspired by the wine bars of Europe and exude a sophisticated and comforting atmosphere. From its textured, ecru-toned walls to its deep-burgundy leather seating, stepping into Lilian feels like stepping into a Parisian wine bar, an impression only helped by the tables and chairs that line the pavement out front — perfect for people watching or to catch the final few rays of the day.

The menu was crafted by Gardner Schapiro, who has cultivated an in-depth knowledge of simple yet bold flavours from working in the kitchens of Copenhagen, San Francisco and Mexico City. The dishes showcase authentic, no-frills European cuisine with small plates such as chicken liver parfait and burrata taking centre stage — the perfect grazing accompaniments to Lilian's generous selection of wine (offering varietals from New Zealand, France and Italy).

Fresh and seasonal ingredients are a central focus on the menu at Lilian with each dish endeavouring to showcase its ingredients' natural properties. The asparagus, for instance, is wood-fired for a smoky aroma but given complexity via the addition of tarragon, almonds and pecorino and the final touch of crispy chicken skin crackling.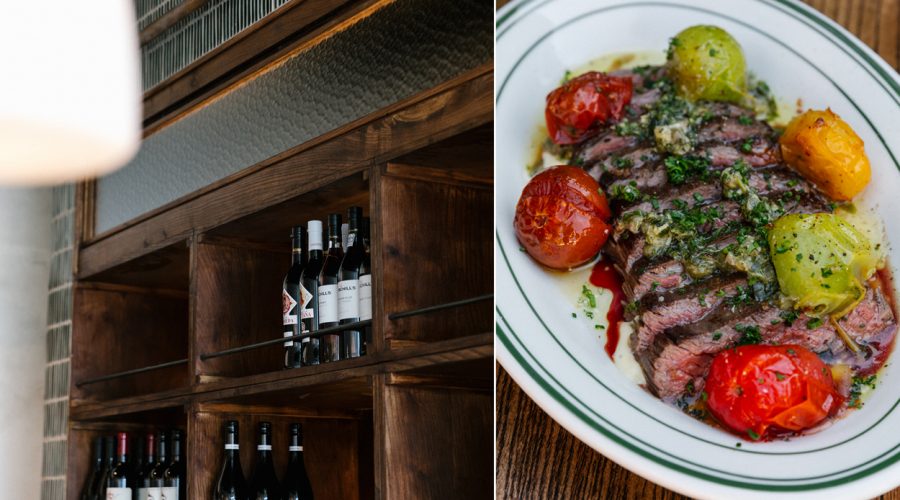 For those seeking a proper feast, Lilian certainly delivers with its more substantial offerings. These include wood-fired octopus with romesco, fried potato and fennel salad, as well as a bavette steak served with tomatoes that have been smoked in beef fat. Not to mention, the grilled market fish that's served with courgette flower, Meyer lemon purée and a light yet decadent ricotta.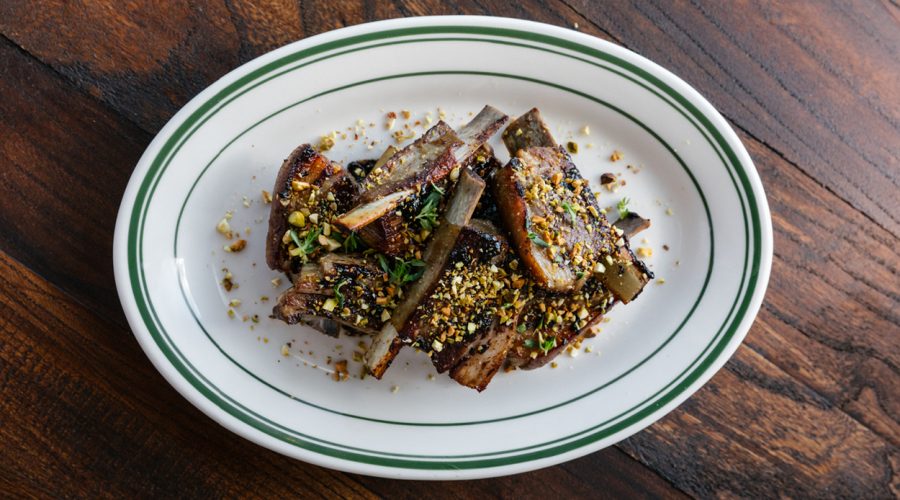 The wood-fired pizzas also steal the show at Lillian. The bases are cooked perfectly in a speciality pizza oven imported all the way from Italy. The toppings come in six different variations, ranging from the simple tomato, oregano and confit garlic to pork sausage with tomato, mozzarella, oyster mushrooms, enoki mushrooms and finished with aromatic truffle oil.
And if you're hankering for something sweet, the buttermilk panna cotta with rhubarb and merlot offers a fresh and flavoursome kick to bring your meal to a satisfying close.
The 70-seater osteria and wine bar is open for dinner from Tuesday to Saturday, with the team telling me that they have plans to start service from midday in the near future. A bid, I assume, to take advantage of Lilian's sun-drenched location. Whether you go for the food, the wine or the sun (or all three) Lilian is set to become a go-to spot this season — and it only takes one visit to see why.

Opening hours:
Tuesday — Saturday: 5pm until late

Lilian
472 Richmond Road,
Grey Lynn