In my family, we have always harboured the firm belief that every day is Mother's Day — something reinforced by my mother's own hand (and the close proximity of her birthday). But as an advocate for celebration and all things extravagant, this is the one day a year where I like to show my mum a little extra gratitude. Whether it's by way of lunch together, a package of treats or a meaningful gift she'll remember, this year I'm taking the opportunity to honour her in any way I can.
Off the back of a busy roster of long weekends, there's something for everyone to discover this Mother's Day, from afternoon teas to indulgent spa treatments. After all, there's never a better time to make sure Mum knows how much you love her.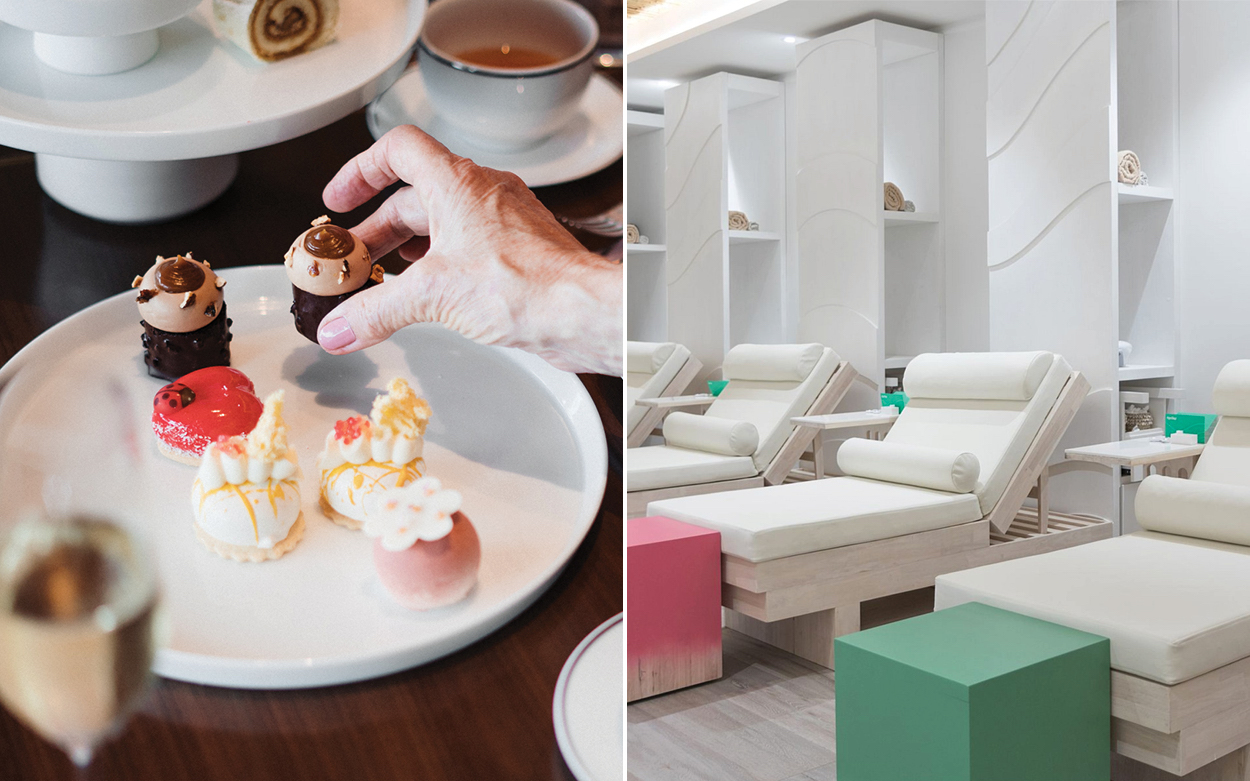 Park Hyatt Mother's Day Lunch & Afternoon Teas
If there's a team that knows how to celebrate Mother's Day right, it's the hospitality maestros at the Park Hyatt. This year they're delivering an offering that's nothing short of magnificent. The Living Room will play host to a hard-to-beat afternoon tea, specially tailored for the mothers in our lives. With a specially-conceived five-course menu, complimentary glass of Billecart-Salmon Brut, live music from Allenby Park and a gift from Kingdom Candles, this is the ultimate celebration.
If you're looking for more of a dining experience, a Mother's Day lunch at Onemata may hit the spot instead. Head Chef Rob Hope-Ede and Executive Pastry Chef Callum Liddicoat have created three beautiful courses to mark the occasion.
For bookings and enquiries, contact 09 366 2500 or email [email protected]t.com.
Mother's Day Spa Treatment
Sometimes it's nice to eschew a day of activities and simply unwind with Mum in a calm, laid-back setting. A mani-pedi is one way to do just that. With the addition of Spring Ponsonby's Margaret Dabbs Supreme Pedicure, you and your mum can spend some quality downtime together, while soaking up the joys of self-care. That said, if your mum is seeking som much-needed alone time, perhaps a gift voucher for any of East Day Spa's signature Mother's Day treatment packages is a thoughtful touch.
Lilypad Free Concert — with The Veils, Bic Runga, Nadia Reid & Arahi
Paying homage to festivals of the past, Lilypad is the newest live music experience to land in Auckland. With a delightful daytime lineup and all proceeds from tickets going to charity, it's a chance to immerse yourself in a musical experience with the woman you love the most. The Veils, Bic Runga, Nadia Reid and Arahi have all come together for the first of many concerts set in the space, and there's no better way to set the stage than Mother's Day.
Attendees are invited to register for their free Lilypad ticket via Moshtix (to a maximum of 6 tickets per person), by donating to the music charity MusicHelps here.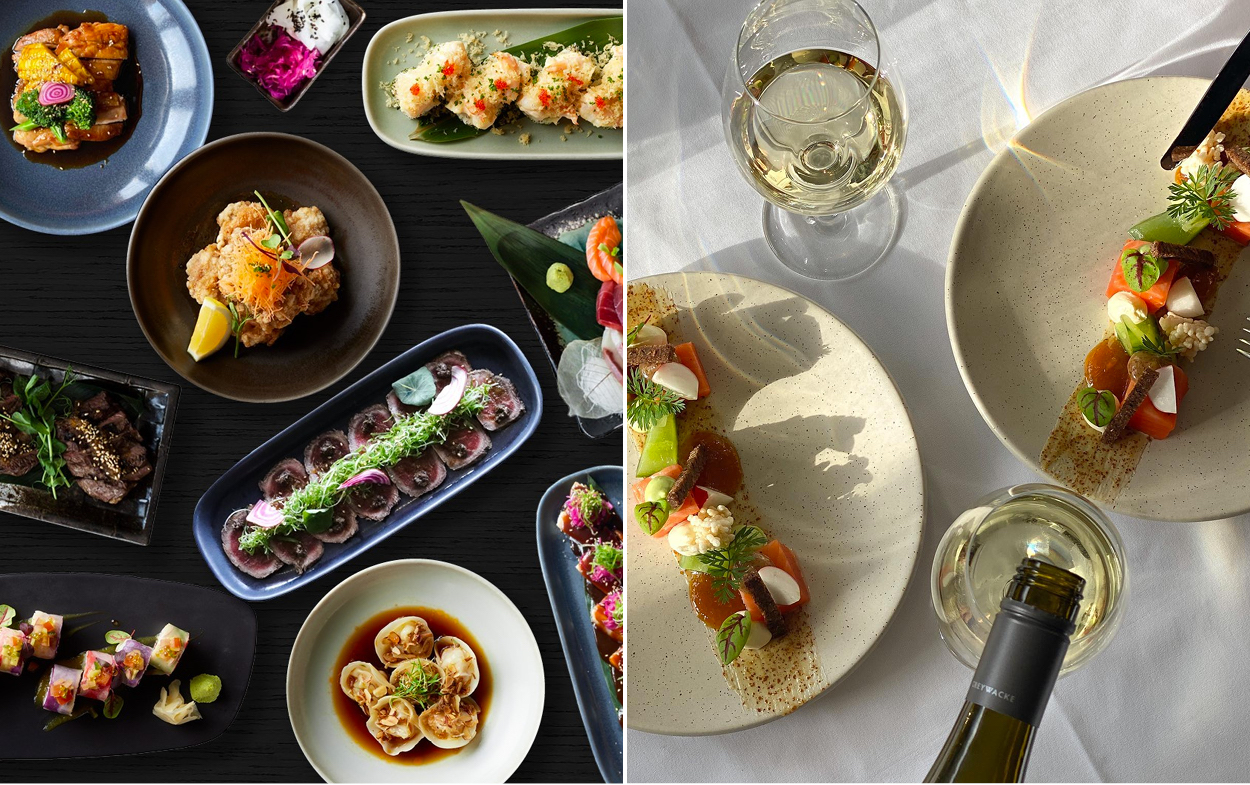 Ebisu Mother's Day Dinner 
Crowd-favourite restaurant Ebisu is offering a fresh take on Mother's Day dinners this year. Offering the same contemporary Japanese fare the restaurant is renowned for, all mums will receive a complimentary flute of Veuve Clicquot Rosé to add an effervescent touch. For an occasion like Mother's Day, we recommend opting for the best of the best with Ebisu's signature tasting menu — a multi-course degustation experience that offers authentic Japanese cuisine with a distinctly New Zealand influence.
Nigiri & Champagne Sundays at Faraday's Bar
Faraday's Bar has put a maternal spin on the divine Sundays that they have become quickly known for. Japanese for 'trust the chef;, enjoy an indulgent selection of omakase by chef Anthony Price, with a glass of champaign and a decadent sweet delight from Atelier Shu — the perfect afternoon for mothers who love luxury.
Bookings are essential with limited seats available, here.
Mothers Day Sip & Paint at Bracu Estate
For those who fancy something a touch more creative this Mother's Day, Bracu Estate's Sip & Paint will be a welcome addition to the agenda. This gorgeous estate on the edge of the Auckland border, will offer a day filled with platters, wine and painting with Studio Vino. At the end of the day, you'll get to take home your painting as a special memory to cherish.
Tickets are available to purchase for both morning and afternoon sessions, here.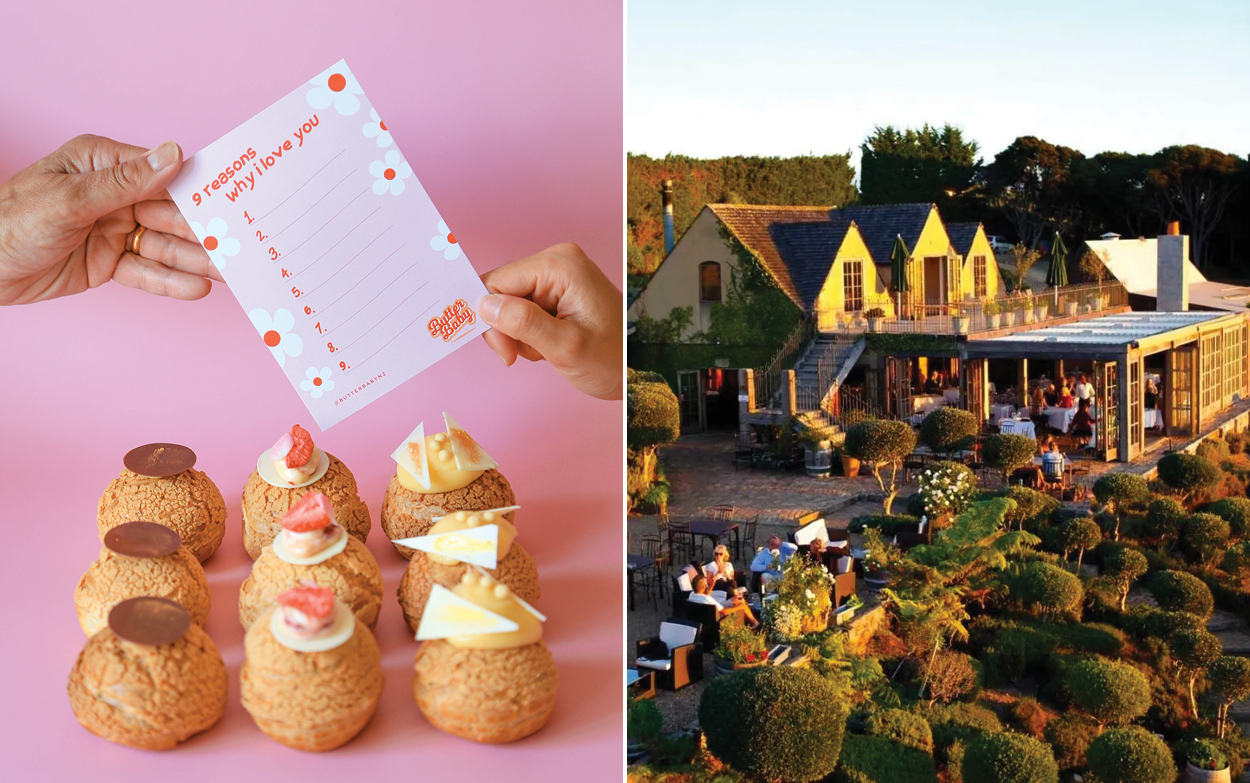 Butter Baby's Mother's Day Choux Puff Box
Butter Baby's famed delights include more than cookies and cinny buns. This year, the choux puff box is being touted as a token of appreciation for mothers everywhere, and it's something we are wholeheartedly on board with. These boxes offer three delightful flavours and nine puffs in total, with a cute gift card to share nine reasons why you love your mum. The sweetest part about the gifts isn't the taste however, it's that it's available all month — meaning whenever you're able to celebrate, you'll have a sweet gift to mark the occasion.
Mother's Day Choux Puff boxes can be ordered online here.
Helitranz Mudbrick Experience
If you're seeking a Mother's Day experience to rival the siblings, this is the ultimate in exploration. Helitranz's Mudbrick Experience offers a true taste of Waiheke for mum. Including a stunning solo helicopter flight over Rangitoto, Motutapu and Motuihe Islands, it's the only way to travel to lunch at Mudbrick Vineyard & Restaurant. On arrival, you'll be treated to a glass of Mudbrick Bubbles, with a divine three-course a la carte lunch to follow.
Bookings should be made directly through Helitranz.
Mother's Day Lunch at Soul Bar & Bistro
There's no place to celebrate an occasion quite like the seaside stalwart, Soul Bar & Bistro. The team there knows this too — and has put its ever-wonderful touch on this year's Mother's Day. Serving a specially curated menu and an aptly fitting glass of Mumm on arrival, the three-course menu (with one for kids too) will swiftly earn you the favourite child title.
Bookings can be made through the Soul Bar & Bistro website — ensure you add Mother's Day Lunch to your booking.