The new Space Race has taken off in New Zealand — already a billion-dollar business as we discover more of the great expanse. But while we are sending much more stuff up there, we risk making the same wasteful mistakes as we have on Earth, with toxic materials, inefficient technologies and end of line products left like litter in no man's orbit. Creating a sustainable space environment — at scale — will enable a new era of possibilities, and prosperity.
On a mission to make "the next frontier for humankind" more accessible globally (and without the satellite tumbleweed) are James and Stefan Powell. When studying at the University of Canterbury and the Delft University of Technology, respectively, Stefan joined an international team that built an amateur rocket and broke European altitude records. While it was a huge achievement, it was a one-hit-wonder. "It took us five years to build and was only in the air for 10 minutes," says Stefan. "That was industry standard. But we knew there had to be a better way."
In 2017, the brothers founded Dawn Aerospace with three more founders from the team, split between New Zealand and The Netherlands. Its reliable propulsion technologies enable explorers to actively de-orbit satellites at the end of their useful life, bringing them back down to Earth safely. "Presently, space junk is only just manageable. If we don't change things, it won't be long until it could become an irrecoverable mess," says James. Luckily, Dawn Aerospace's order book was already three times that of last year's for the start of 2022.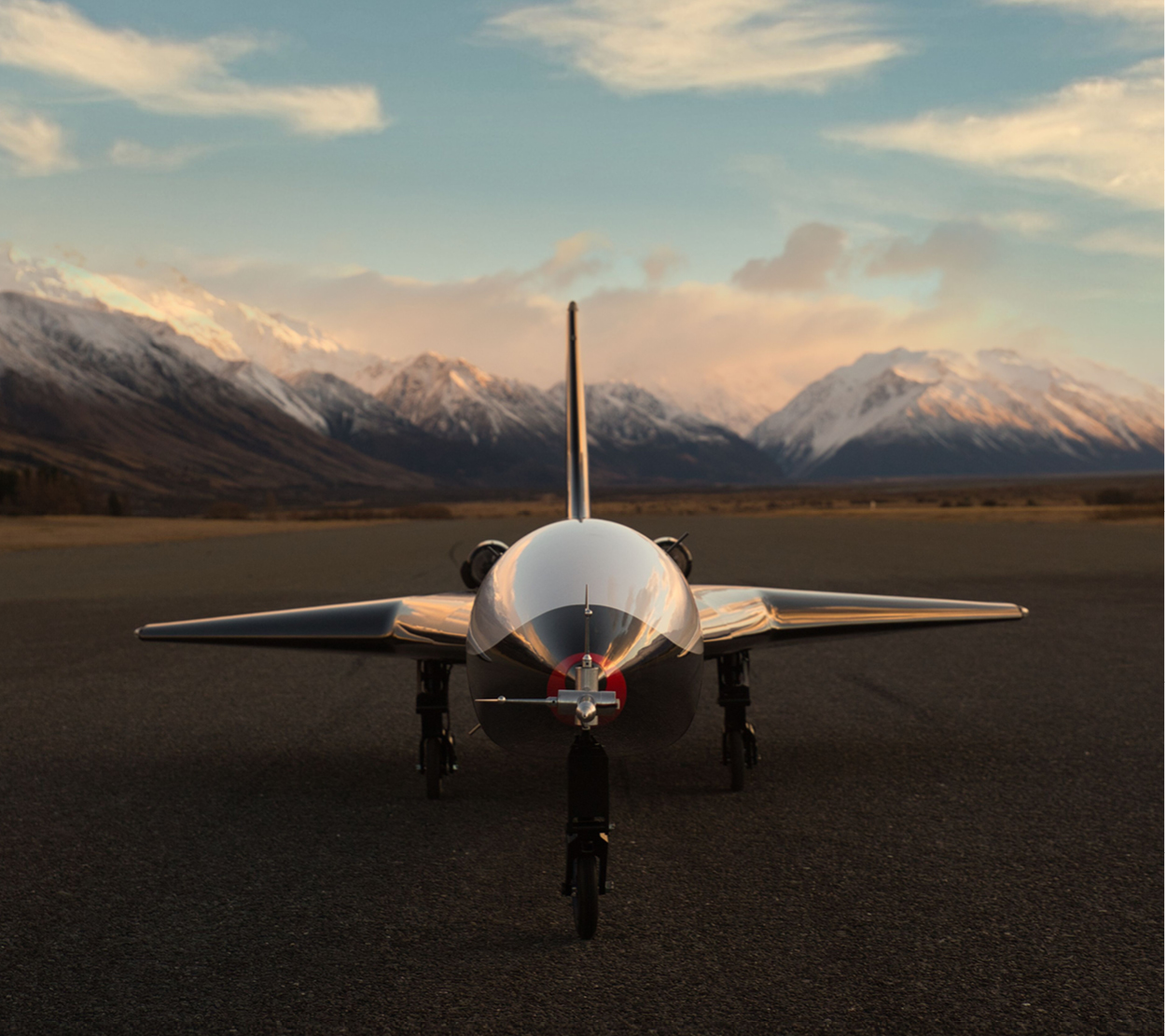 But the business' most exciting development is its sub-orbital spaceplane, which combines the Powell's experience in aviation and aerospace engineering to deliver satellites and science experiments to the border of outer space (where they will then manoeuvre into position under their own power).
The revolutionary design has the performance of a rocket but can land like a plane for rapid re- use. As such, the first flight test was not so much about the thrilling suspense of the launch, but seeing the spaceplane slowly roll back to mission control afterwards. "Every other piece of space hardware I have ever gotten back was collected in rubbish bags," says Stefan. "I felt a real sense of vindication that we are on the right path."
The spaceplane is the first craft capable of such a feat multiple times per day, with the possibility of cutting launch costs by 96 percent, while buying everyone a lot more time. A recent test model showed it could allow the collection of 1000 times more data. Its chosen subject was the high layers of the Earth's atmosphere, meaning it could help dramatically improve climate models.
As Dawn Aerospace continues to develop the next spaceplanes, the Mk-II and Mk-III, with testing from sites including the Glentanner Aerodrome near Aoraki Mt Cook, the overarching goal is to build a globally deployable, commercial space fleet.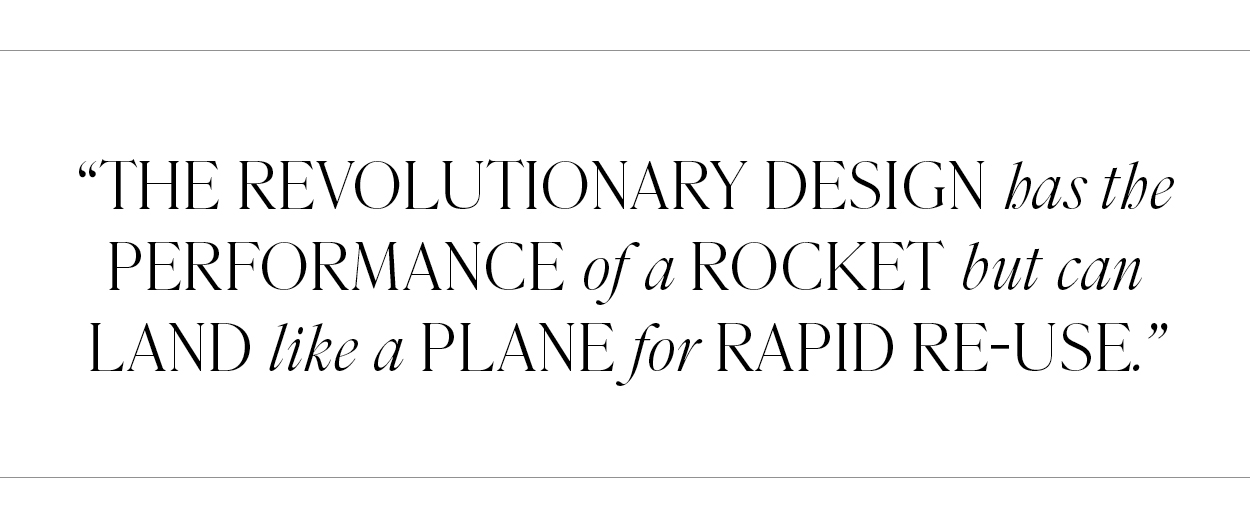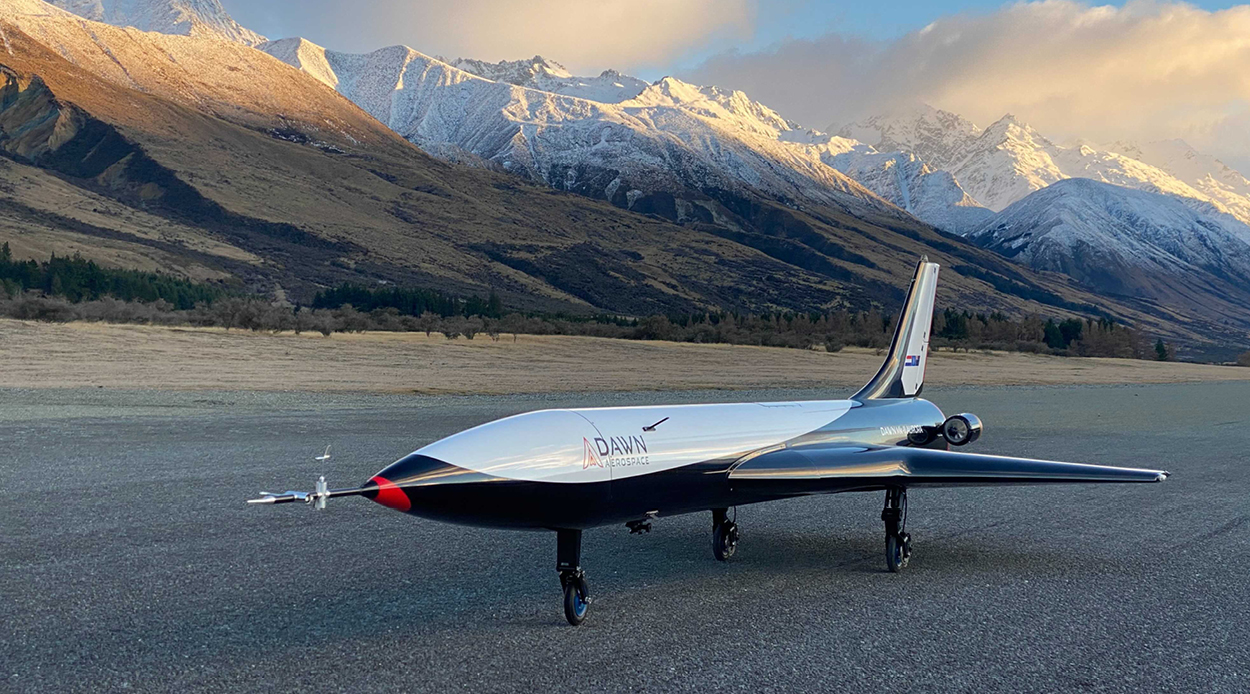 While they have an overseas office, Aotearoa is the place to innovate — with a stellar aviation regulatory system. "Great people, clear skies, and a general can-do attitude," confirms Stefan. "We have coupled that with the experience, resources, and customer base of Europe to achieve a totally unique ability."
Dawn Aerospace is fundamentally transforming space transportation, something which Stefan says takes "determination and humility" more than anything else. "In the next 30 years, space could go from being a small niche to being a significant factor in our everyday lives," he adds. "But that will only happen if we can figure out ways to operate in space without harming the Earth below."
It's "nearly impossible" to imagine what we can do with such accessible and sustainable capabilities, but like any project in space, it pays to think big. This year, Dawn Aerospace is doubling its team size and further developing its spaceplane and satellite propulsion product lines, while gearing up for many more research projects, including with the European Space Agency. Beyond that? "Up, up and away," they say.