When it comes to creating, launching and sustaining a successful fashion brand, these days it's not enough to merely focus on a finished garment. It requires the vision to create an immersive world, an identity that consumers feel they can slip into as easily as putting a hand through a well-fitted sleeve. With their label Entire Studios, Sebastian Hunt and Dylan Richards Diaz understand this intrinsically.
Having both worked as stylists and creative directors for several years in New Zealand, then Los Angeles, Hunt and Richards Diaz launched Entire Studios in October 2020. In under six months, they received seals of approval from celebrities like Kim Kardashian and Kylie Jenner who were photographed wearing Entire's signature brightly-hued puffer jackets. Since then, the label's trajectory has only accelerated.
Early famous fans were not entirely out of the sartorial blue; before they created their own label, Hunt and Richards Diaz were gaining widespread clout in the industry through consulting as "ghost" creatives for Kanye West and his label Yeezy (operating behind the scenes to help shape the brand and holistic vision); plus working with Kardashian, Justin Bieber and internationally acclaimed New Zealand choreographer Parris Goebel.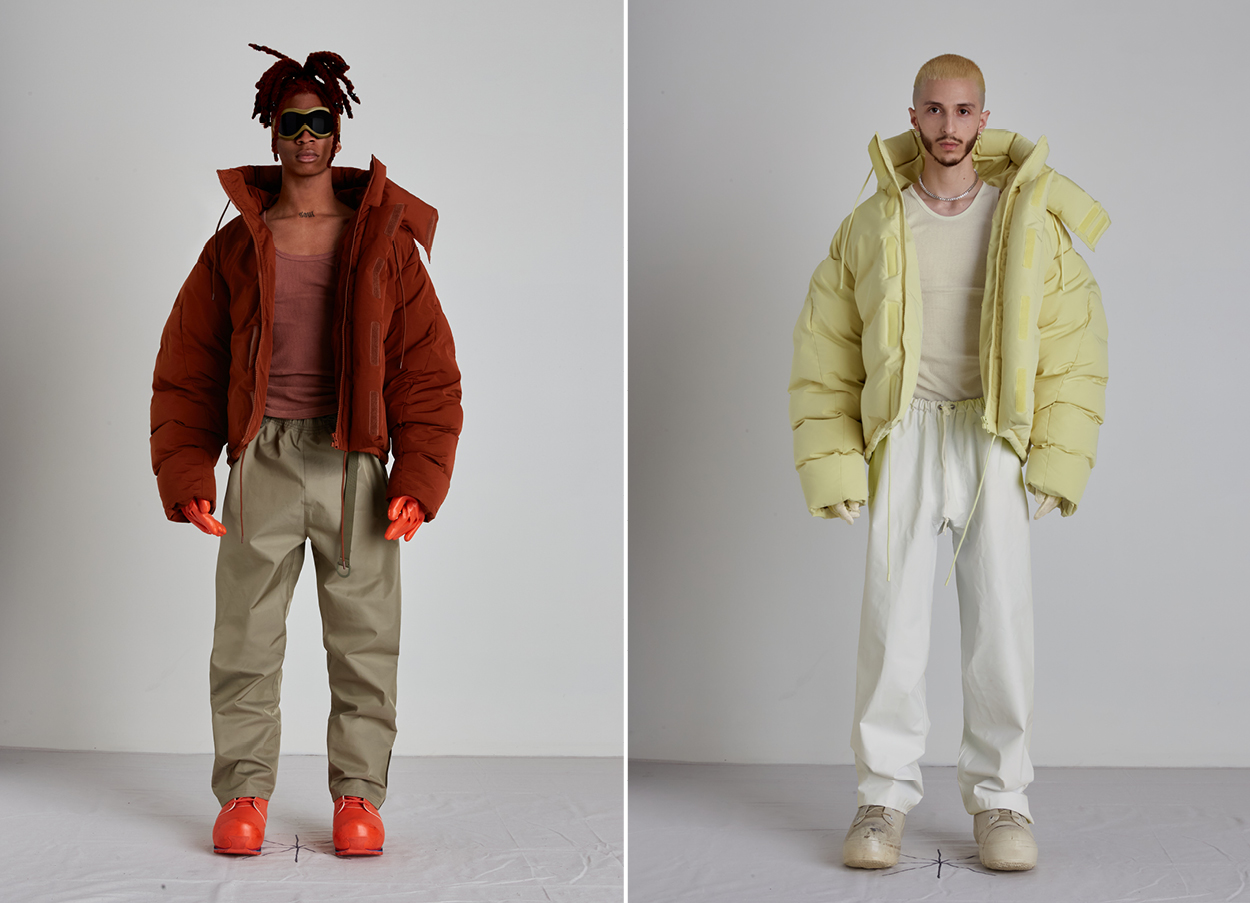 "Years of styling and creative consulting set us up with the skills and industry knowledge to start our own brand," says the duo. Seeking clothing that simultaneously embraced not only functionality but also quality, impeccable design and accessibility, was a key impetus to take matters into their own hands. "Many brands will meet one of those criteria, but then the others are sacrificed, which we believe is a missed opportunity for a brand to elevate at the intersection of luxury and accessible streetwear."
With each new collection, they explore the impact of colour and push the boundaries of silhouette; through their lens, shapes are exaggerated to transform or highlight the body, whether that be the sell-out, oversized puffer jackets, the slick catsuits, ultra-mini micro skirts or the perfectly relaxed hoodie and tracksuit sets.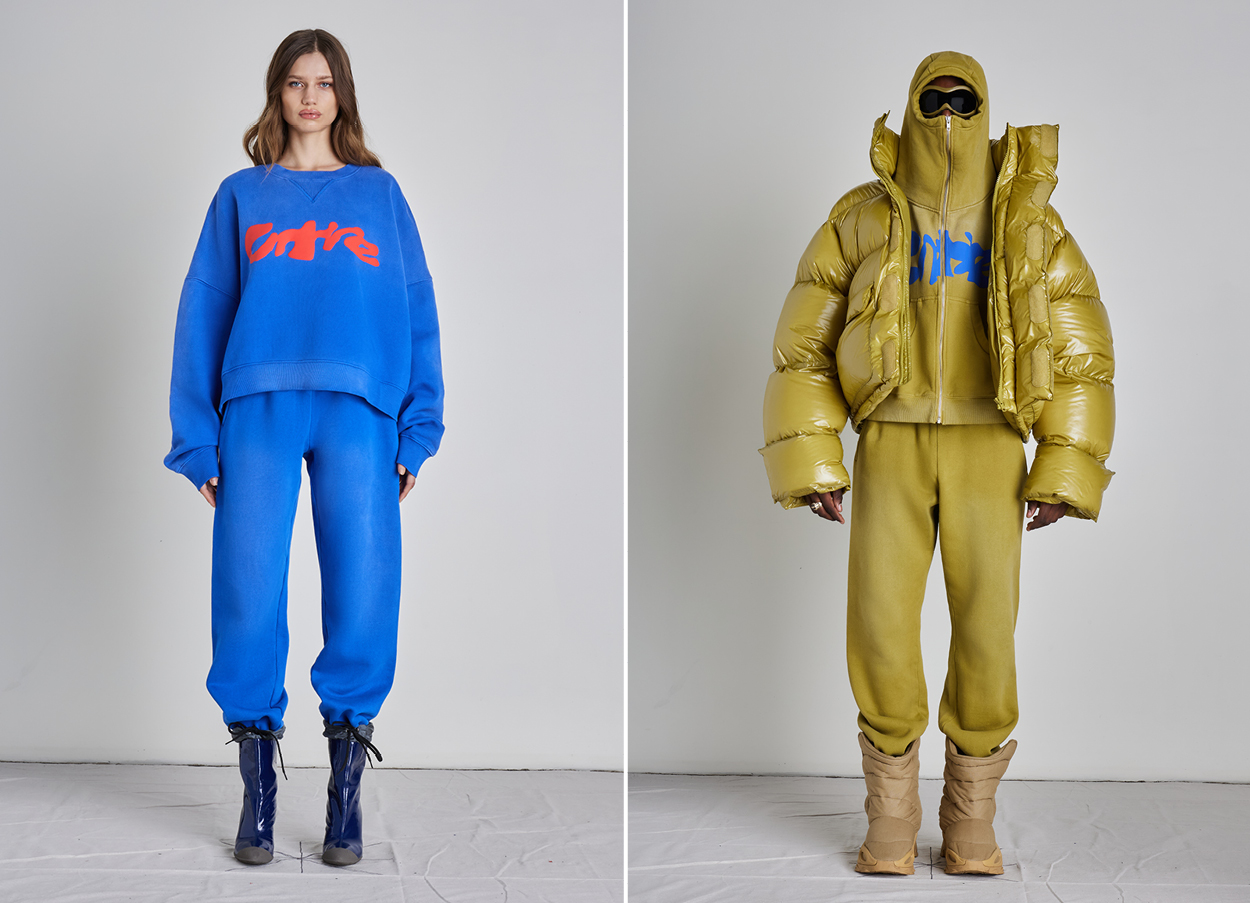 Since launching, the duo's approach to design has evolved and improved constantly, as has their awareness of what their customers gravitate towards. While initially, they released just one item in three colourways (the emblematic puffer jackets), now that they create wider collections, they say it's resulting in a more well-rounded understanding of who the Entire Studios customer is, and what pieces work in their wardrobes.
Currently, Richards Diaz is based in L.A. and handles much of the design, creative direction and shoots, while Hunt focuses on art direction and manages the team and operations from Auckland. The distance can be a challenge, but they're constantly connected through technology — and, if anything, covering more ground between them has been an advantage.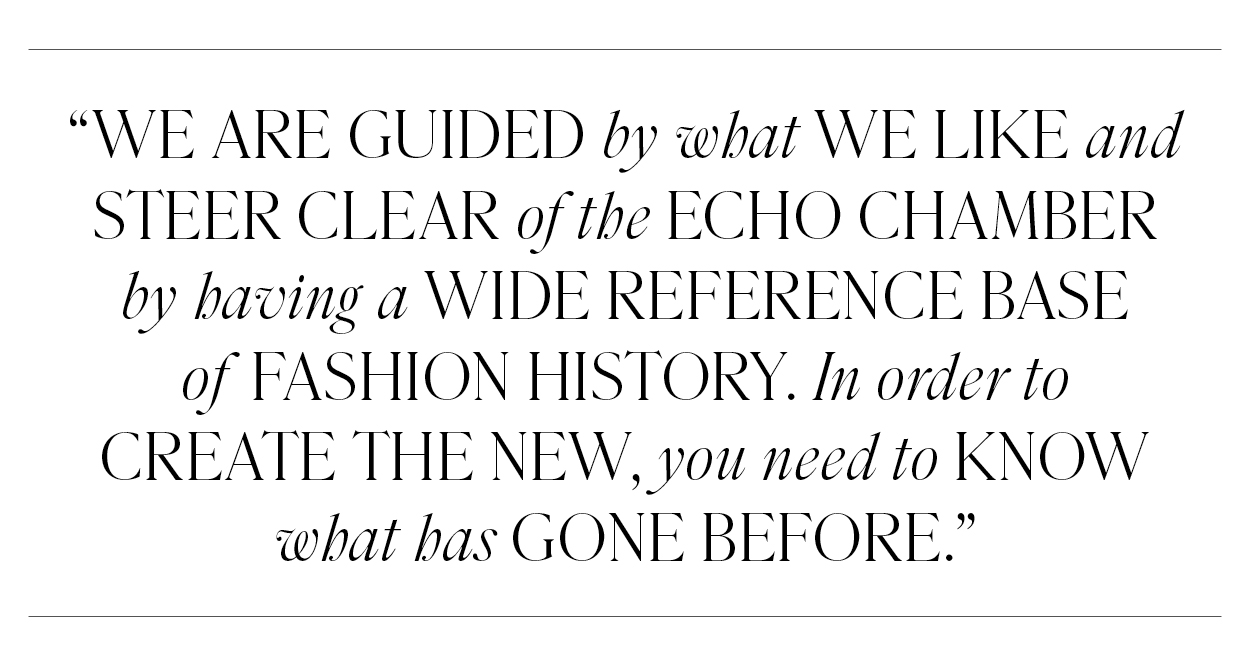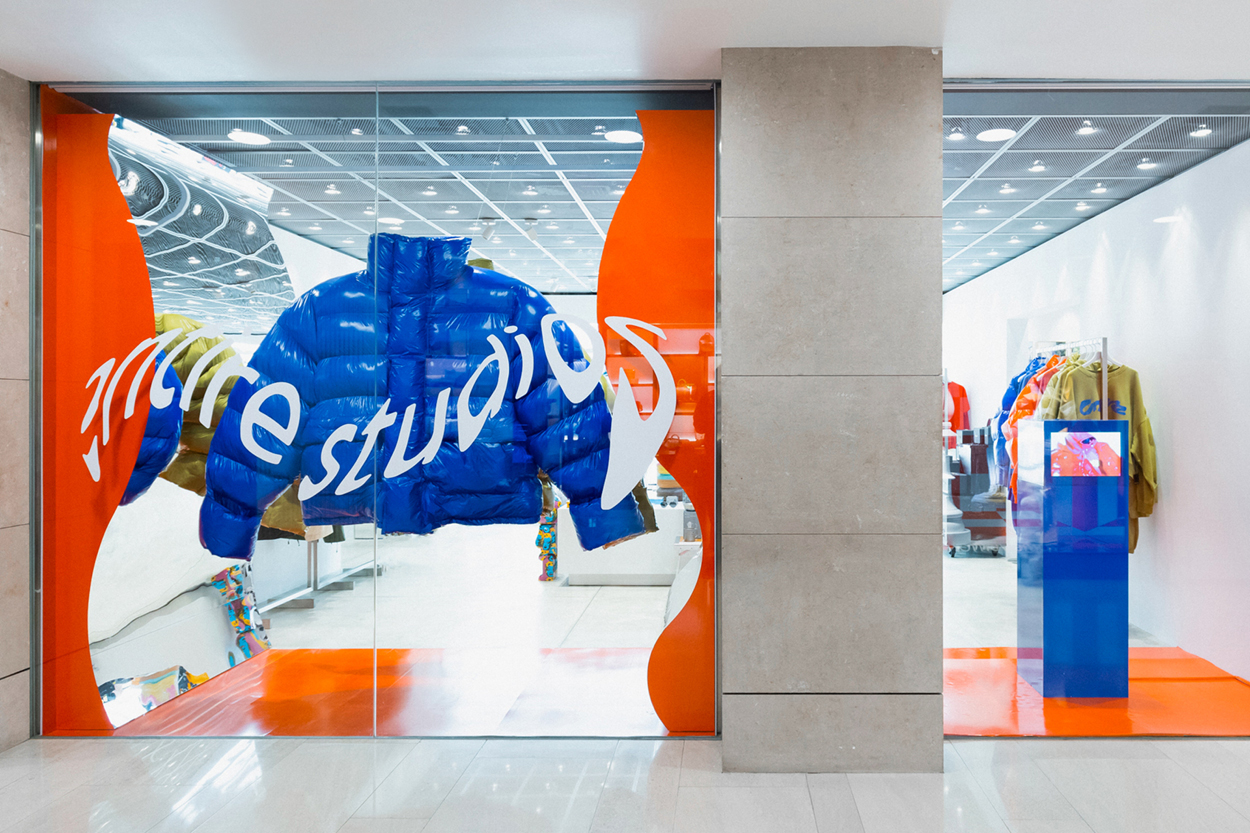 Debuting a new label during the pandemic has also not been without its fair share of hurdles. Like many other designers, they haven't been able to work as closely with their manufacturers as they would like to, due to travel restrictions. Fabric and reference-sourcing have also been limited, they say, but the most noticeable challenges have been around not being able to attend their own pop-up stores in person. "Because Entire Studios is driven by social media, we've had fewer opportunities to see people out and about in ES looks." Luckily for them, there is no shortage of people offering free marketing by flexing their Entire ensembles for the 'gram.
Speaking of social media, much is being said about how its domination creates an endless feedback loop of homogenous trends. How do these creatives avoid this? By being relentless in their vision, regardless of what's trendy, they think.
"We are guided by what we like and steer clear of the echo chamber by having a wide reference base of fashion history. In order to create the new, you need to know what has gone before."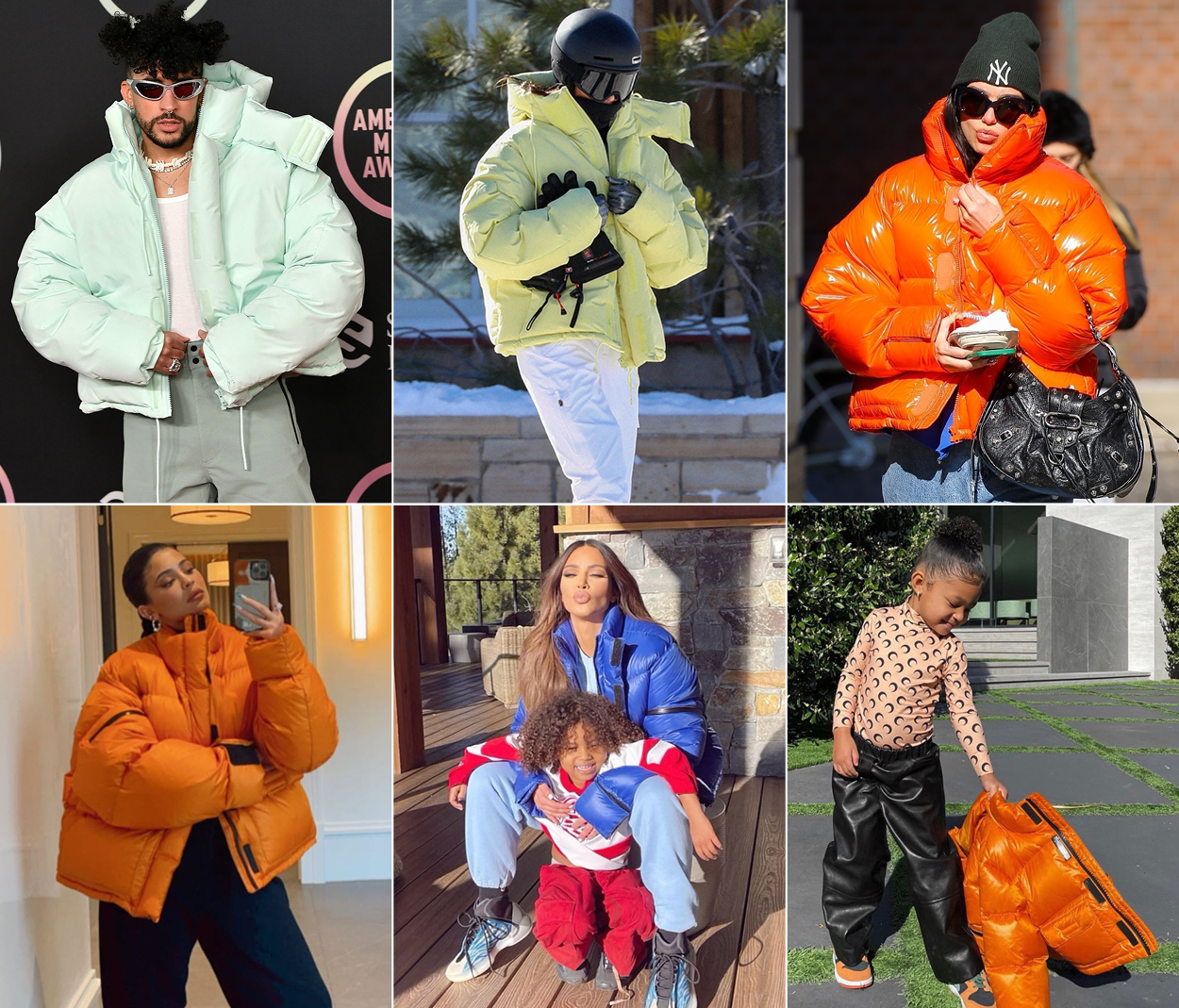 Recently, the label has been seen on the likes of Dua Lipa and Puerto Rican rapper Bad Bunny (Spotify's most-streamed music artist of 2021). Although one would imagine they'd be used to it by now, Entire Studios' founders say it's always incredibly exciting. "We don't think it'll ever get old seeing a public figure give our clothing the tick of approval."
When asked who are the ultimate people to see in their pieces, for Richards Diaz that would be Naomi Campbell, and for Hunt, Gwyneth Paltrow.
In the last year, the launch of Entire Studios' Drop 2 and Drop 2.5 collections have been met with frenzied enthusiasm; Hunt and Richards Diaz have collaborated with Hypebeast on a pop-up store in Hong Kong, and sold out a collection on luxury e-tailer Ssense before the marketing for it had even launched.
All shining moments from a duo who have an even brighter future ahead of them — but the proudest of all is closer to home. "Ultimately, hiring our team and watching the buzz with them every time a new delivery goes live is our proudest accomplishment."